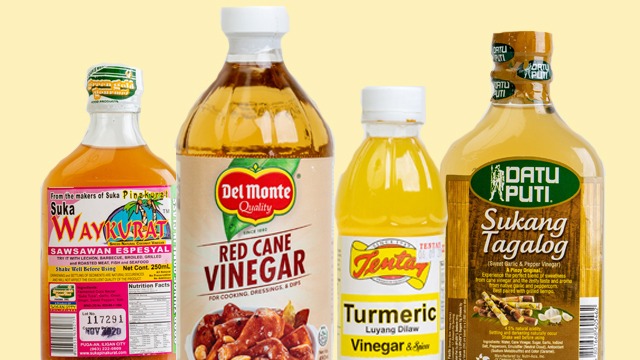 Acid is one of the pillars of great cooking. From what it can do to taste alone, it does a great job at cutting fat and brightening flavor notes. Vinegar is one of the many acidic ingredients you can use in the kitchen. Together with other ingredients, you can make some of the most delicious dishes using vinegar.
Here are the different ways you can use vinegar (or other acids) in your cooking: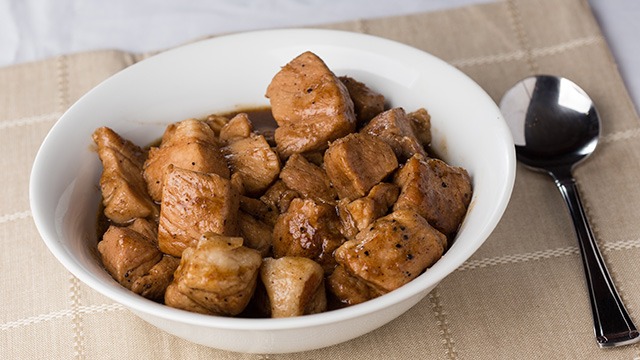 1 Braise with it. 
As used in paksiw and adobo, cooking meat in vinegar for a very long time helps tenderize it and infuse it with flavor.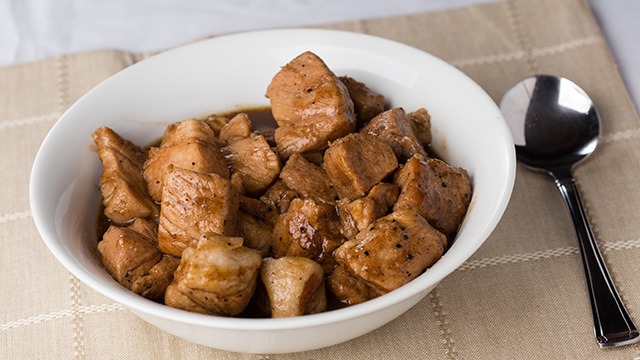 Pork Adobo Paksiw Recipe
Posted in:
Recipe
2 Tenderize meat by using a marinade. 
Vinegar's acidity can help you quickly tenderize pork and beef. Use 1 part vinegar with 2 parts liquid for the marinade. Make sure to poke the meat with a fork to help it penetrate your protein beyond a few millimeters without any help.
3 Deglaze your pan.  
If you don't want to use red or white wine because it's alcoholic or simply not in your kitchen, you can use vinegar to deglaze your pan instead. Use a fruity vinegar like balsamic vinegar or apple cider vinegar for a more complex flavor.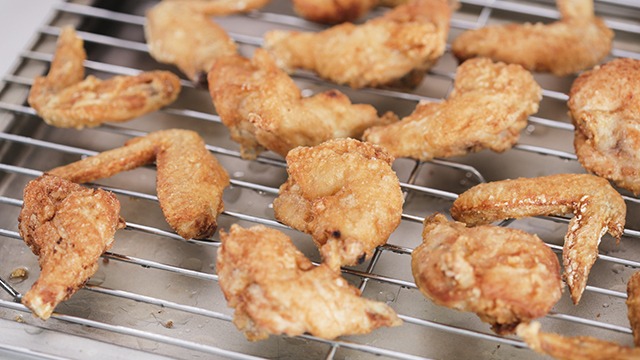 4 Transform milk into homemade buttermilk.
With a ratio of one cup of milk to a teaspoon of vinegar, you can make homemade buttermilk that's good to use when making pancakes, waffles, and even marinades and dips. 
5 Make homemade cheese or yogurt.
You can do it! First, bring milk to a boil in a pot. Turn off the heat and add vinegar, stir, and watch as the milk fat and whey separate. After 5 minutes, you can strain out the curds using a cheesecloth. Easy cheese!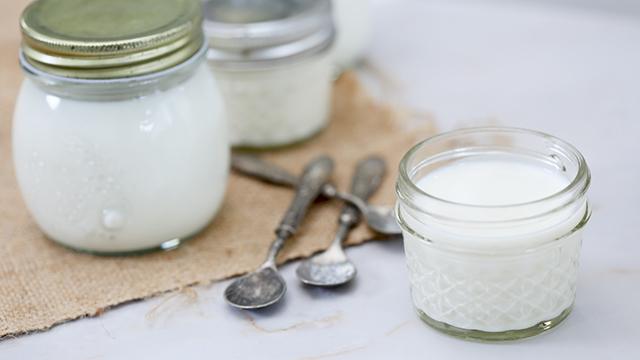 WATCH: How To Make Homemade Yogurt
Posted in:
Cooking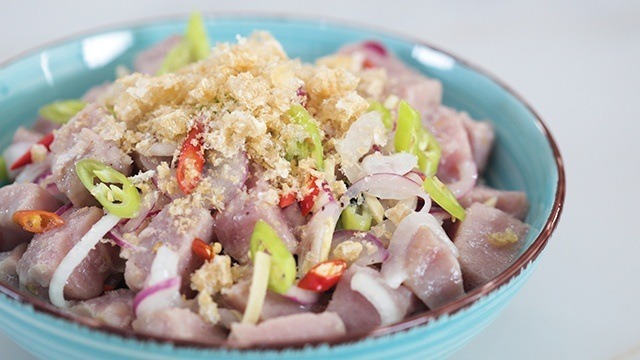 6 "Cook" 
kinilaw.
Kinilaw, or ceviche, is technically raw fish "cooked" in vinegar because it never experiences a high enough heat. The function of vinegar in such recipes is two-fold: it helps kill bacteria and makes it delicious!
ADVERTISEMENT - CONTINUE READING BELOW
Recommended Videos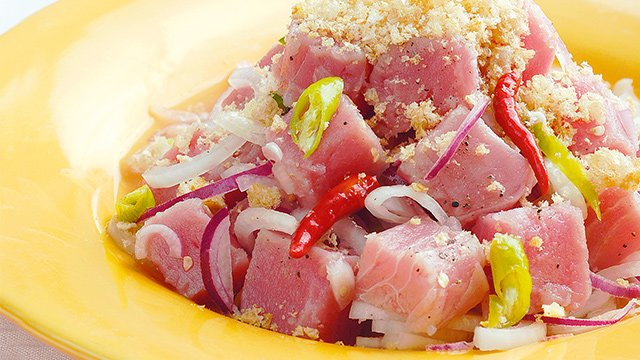 Kinilaw na Tuna Recipe
Posted in:
Recipe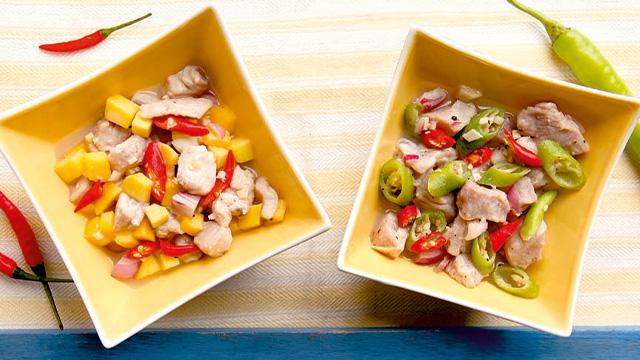 Kinilaw na Tanigue with Green Mangoes
Posted in:
Recipe
7 Use it as a dipping sauce.
Of course, you know this! A touch of vinegar can completely upgrade chicharon, lechon, or your favorite street food. You'll want to use an extra tasty vinegar when using it as a dip. You can infuse it with garlic, ginger, salt, pepper, and cucumbers by simply simmering your vinegar with these ingredients or just use that special local vinegar as is.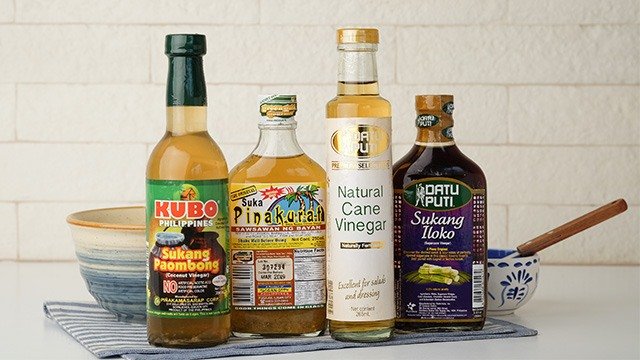 A Guide to Filipino Vinegars
Posted in:
Cooking
8 Pickle fruits and vegetables.
Equal parts sugar plus equal parts vinegar is great as a quick pickling liquid for cucumber, turnips, daikon radishes, and more. Not only can it extend the life of your fresh produce, but it also makes for a great side dish for fried recipes.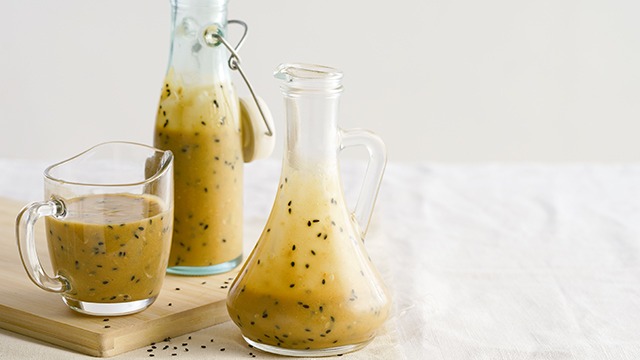 9 Make a vinaigrette.
Vinaigrette is a combination of vinegar, oil, and spices and is a thinner dressing for a salad. It's bursting with flavor and lighter than a creamy dressing.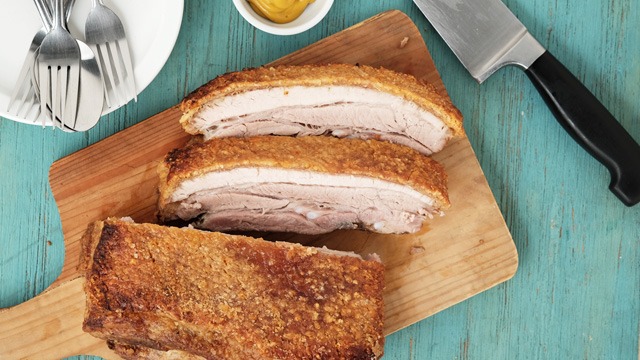 10 Use it to make pork belly crispy.
You can baste roasted lechon belly skin with vinegar to help it crisp up!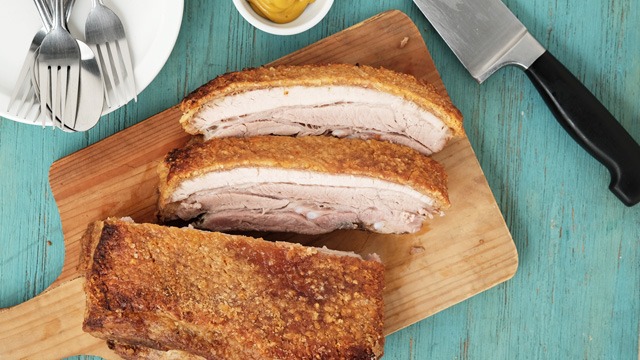 Lechon Macau Recipe
Posted in:
Recipe
11 Use it when baking to catalyze leavening.
When you're baking and you use baking soda, an acidic component like vinegar is often used in conjunction to activate it and effectively leaven goods. Your red velvet cakes and cupcakes will not be the same without it!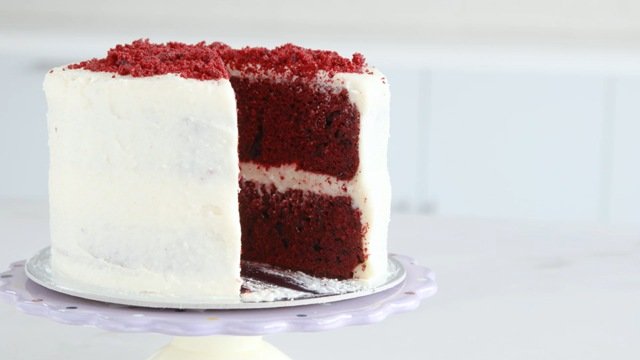 WATCH: How to Make a Red Velvet Cake
Posted in:
Baking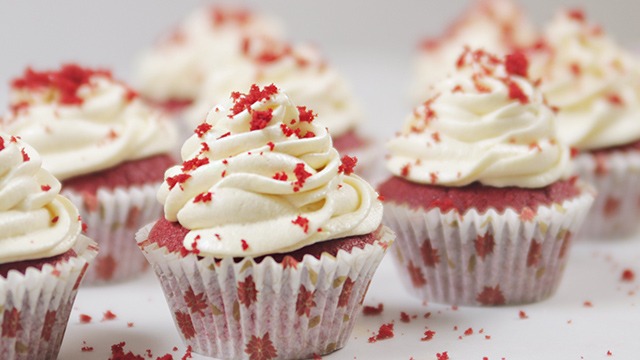 WATCH: How to Make Red Velvet Cupcakes
Posted in:
Baking
If we've learned anything from this list, it's that we should never run out of vinegar in our home! 
Do you use vinegar in other ways? Tell us about it!