Here's the thing about home cooking: It has to be fast, it has to be easy, and it has to be packed with flavor. Not everyone has a lot of time on his or her hands to whip up tasty dishes in a snap, so why not choose ingredients that can give you a helping hand in the kitchen?
The brand-new Knorr SavorRich Liquid Meaty Seasoning is a handy ingredient to have for every home cook. Four of Manila's distinguished chefs in the industry can attest to this with their limited edition recipes that you, too, can try at home. Knorr SavorRich coats and enhances your fried, stir-fried, and grilled dishes with meaty, mouthwatering flavor.
What better way to showcase how to best use Knorr SavorRich than in these easy-to-make recipes? (Click on the names of the dishes for the complete cooking instructions.)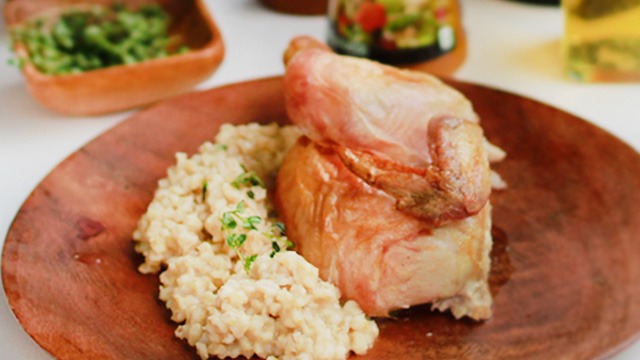 To kick off Knorr Test Kitchen demonstrations, Josh Boutwood of The Bistro Group highlighted the liquid meaty seasoning's delicious chicken flavors in his roasted chicken with barley porridge. Cutting down marinating time from the usual overnight for the roast chicken, Boutwood rubbed only a teaspoon of Knorr SavorRich on the meat.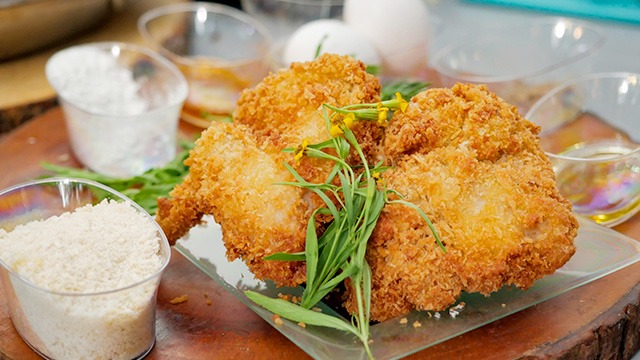 Happy Ongpauco-Tiu showed off kid-friendly dishes that you can whip up in a snap—garlic fried chicken, anyone? Who could resist the ultimate finger food when made extra tasty with a hefty amount of garlic and a Knorr SavorRich marinade base? All you need is a tablespoon of the seasoning for the hit of savory flavor, along with a bit of sugar, calamansi, and pepper, and your chicken is good to go.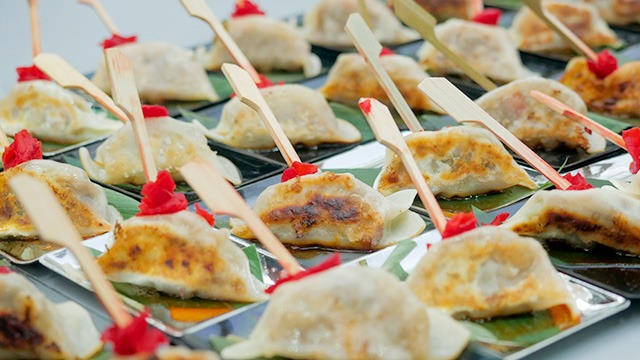 Kalel Chan of the Raintree Group of Restaurants threw in a bit of flair into the demos with his pork sisig gyoza. Chan used Knorr SavorRich to highlight the dish's meaty notes. With this liquid meaty seasoning's ability to penetrate even the most difficult cuts of meat to work with, each bite of this dish offered a burst of delicious flavors.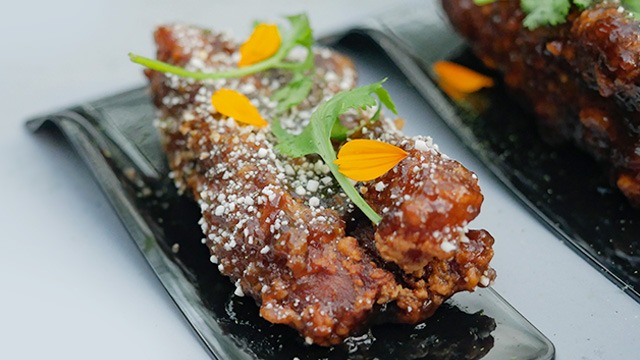 Nicco Santos of Your Local, known for his signature Asian dishes, used Knorr SavorRich to make the simplest of dishes: coffee pork ribs. Aside from marinating the pork in a flavorful sauce enhanced with Knorr SavorRich, Santos also tossed the cooked ribs in a glaze mixed in with the liquid meaty seasoning, coating the dish in meaty umami in a matter of seconds. The adaptability of the product is perfect for a whole range of Asian dishes, particularly those highlighted by meat. A splash here and there could make all the difference.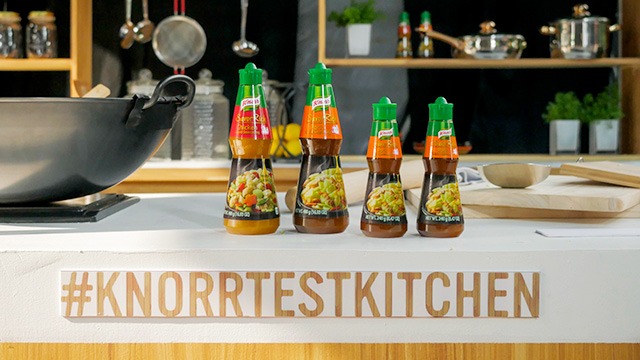 Knorr SavorRich Liquid Meaty Seasoning comes in two variants, pork and chicken. It is available in 16-gram sachets for P6 (SRP), 240-gram bottles for P85 (SRP), and 480-gram bottles for P150 (SRP).
Knorr SavorRich Liquid Meaty Seasoning is available in leading supermarkets nationwide. To access the recipes featured during the Knorr Test Kitchen, visit the Knorr website or follow the brand's official Facebook page.