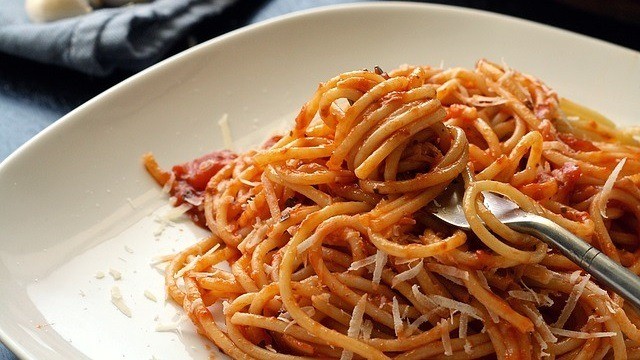 Don't let the foreign language keep you from eating Italian food. Learn what those odd-sounding dishes actually are and why so many people fall in love with Italian food, so you can order any of these or make it at home with confidence. Read on and be inspired to eat more than just pizza or pasta.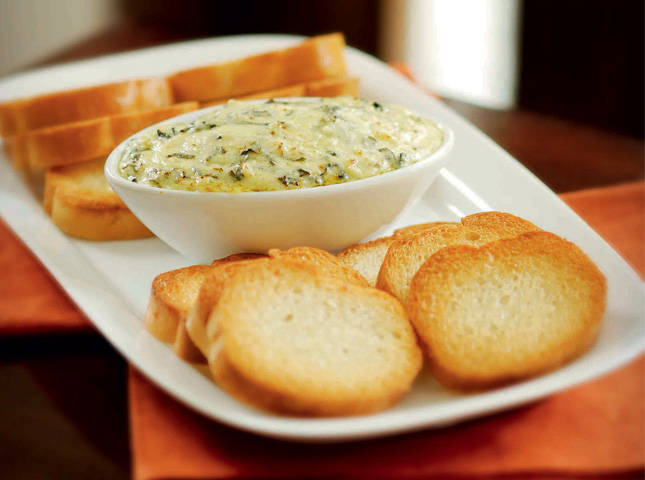 Crostini
Crostinis are sliced baguette toasts. It is usually served with a mushroom, artichoke, or spinach dip or is used as the base for toppings. Basically, it's day-old French baguette slices cut on the diagonal and toasted until dry and crunchy. It's the start of many appetizers you will love eating.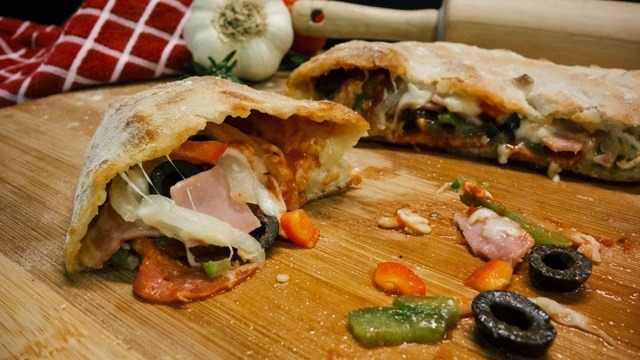 Calzone
A calzone is like a pizza folded in half and then stuffed with your favorite pizza toppings. It sort of looks like a giant empanada, don't you think? Packed with pepperoni, green bell peppers, olives, tomato sauce and cheese, this pizza empanada seems to be specially made for eating on the go.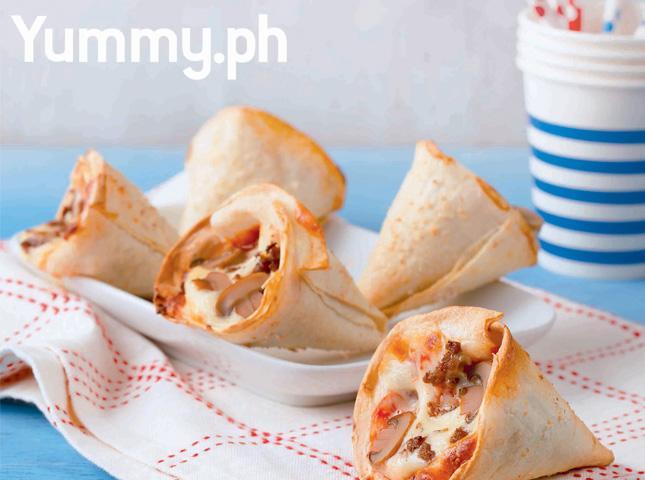 Cheesy Pizza Cones
Posted in:
Recipe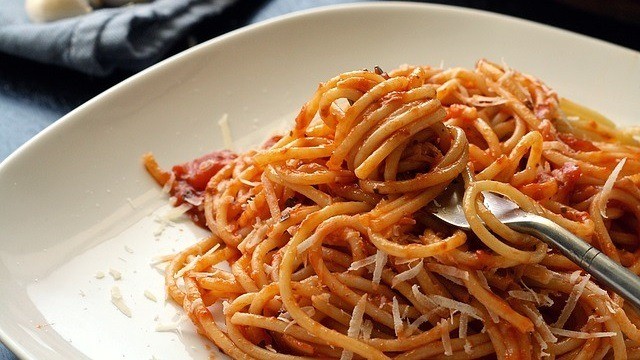 Bolognese
The famous Italian spaghetti meat sauce is red, full-bodied and meaty. Basically, it's a seasoned tomato sauce with beef that's been simmered until the resulting sauce is a homogenous mixture of perfectly balanced flavors. Want to try a great version? Here's a classic bolognese sauce recipe for you.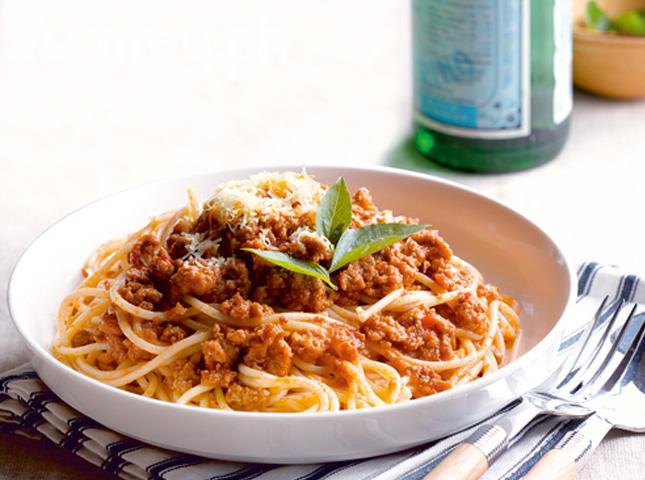 Classic Bolognese Sauce
Posted in:
Recipe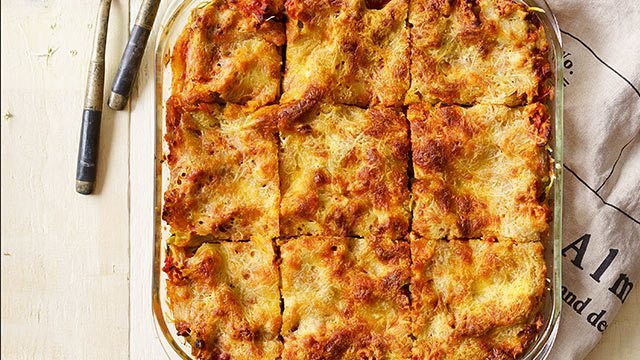 Lasagna
Sheets of pasta are alternately layered with béchamel sauce and a Bolognese or marinara sauce before being topped with a healthy dose of melty mozzarella that's browned in the oven. Vegetarian variations use thinly sliced eggplants, carrots, and other vegetables you want to use. Here is a chicken bolognese lasagna you can serve at parties or a special family dinner.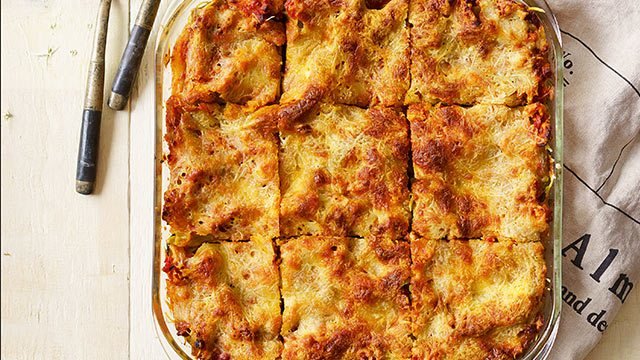 Chicken Bolognese Lasagna Recipe
Posted in:
Recipe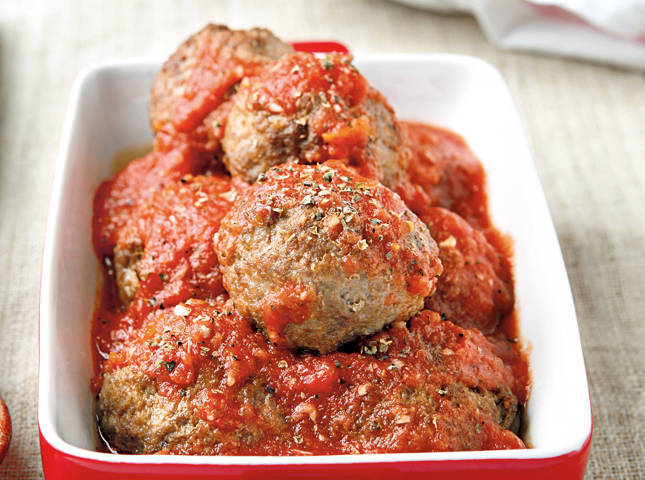 Marinara
A staple of many classic Italian dishes, marinara is the classic, versatile tomato sauce which is actually easy to make. It's just sauteed whole peeled, cooked tomatoes in garlic and olive oil seasoned with oregano and basil for that signature Italian taste. A little tomato paste is sometimes added for an even more pronounced tomato flavor or blended for a smoother consistency. It is used for pasta, rice dishes, chicken parmigiana, pizza and many more. The possibilities are endless!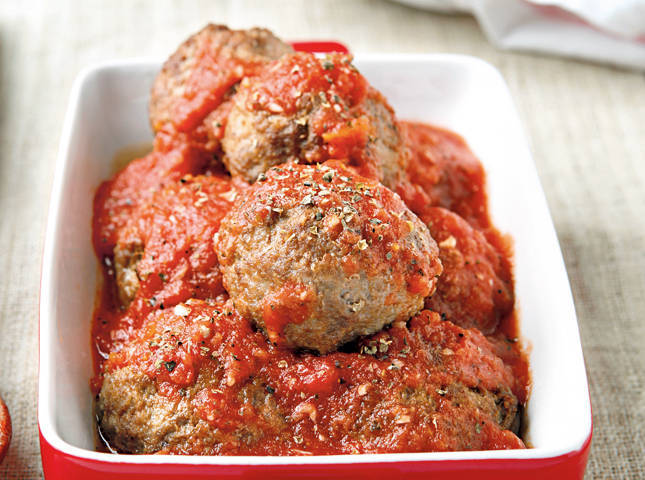 Italian Meatballs In Marinara Sauce
Posted in:
Recipe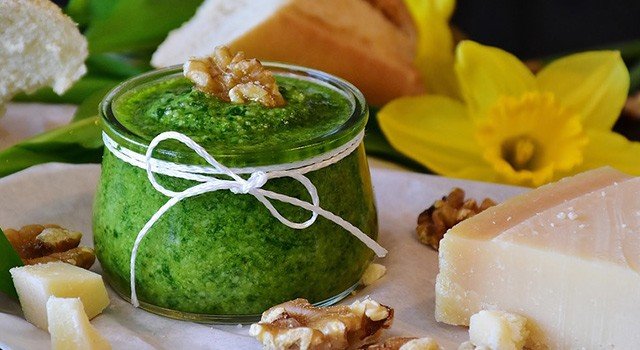 ADVERTISEMENT - CONTINUE READING BELOW
Recommended Videos
Pesto
Pesto is actually the Italian word for "pound, crush." Traditionally made using a mortar and pestle where basil leaves, pine nuts, garlic, salt and pepper, Parmesan cheese, and a good dose of good olive oil are crushed and then pounded into a paste. It used to be a lot of work. Nowadays, a blender or food processor does the job just as well. Bonus Tip! Don't be afraid to experiment with mixing in parsley or blanched local leaves when you make a homemade version. This sauce goes great tossed with pasta or spread onto bread for your meat sandwiches. Try this local version of the Italian pesto: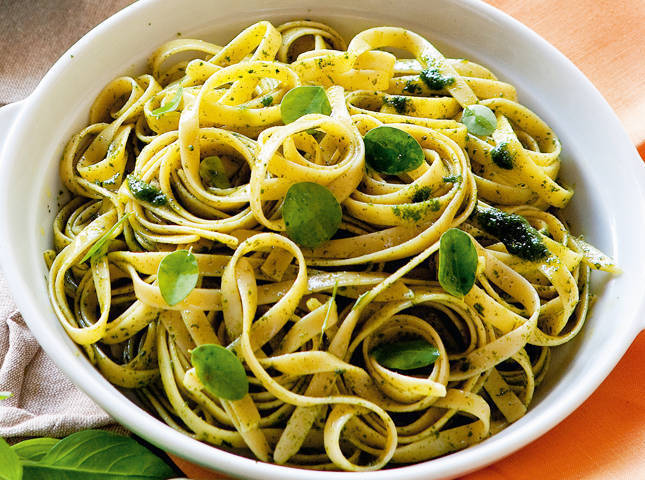 Malunggay Pesto
Posted in:
Recipe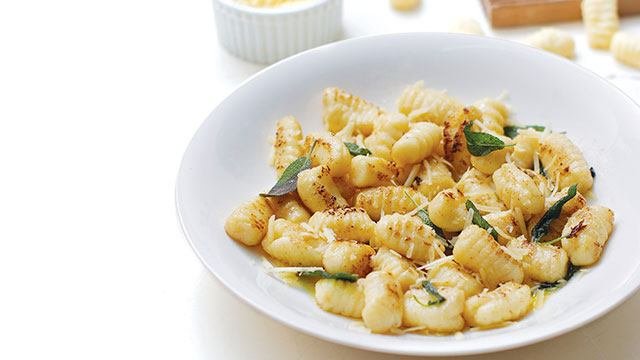 Gnocchi
These are soft, pillowy dumplings traditionally made with potatoes. Gnocchi is made with mashed cooked potatoes added to a mixture of eggs and semolina flour, which forms the dumpling dough. It's then formed into pillow-like shapes and then rolled onto a special wooden Italian board with ridges that create the signature texture of gnocchi. These same ridges can be replicated using a fork. These are then gently boiled before being finished off in a pan tossed in a savory brown butter sage sauce.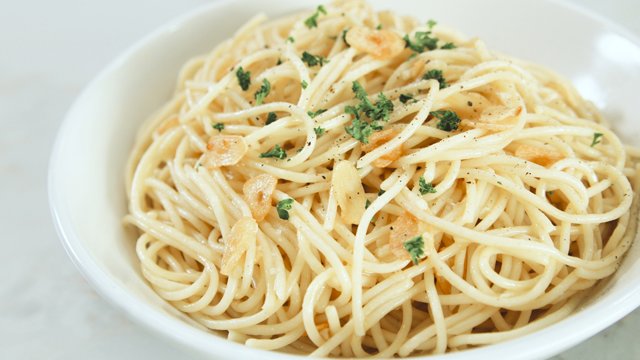 Aglio e Olio
This is the most basic of all pasta dishes. Directly translating as garlic and oil, you will be surprised at how delicious this simple combination could be. Just make sure you use quality extra virgin olive oil because it's going to be one of the dish's main stars. Here's a quick lesson and maybe you can make it tonight!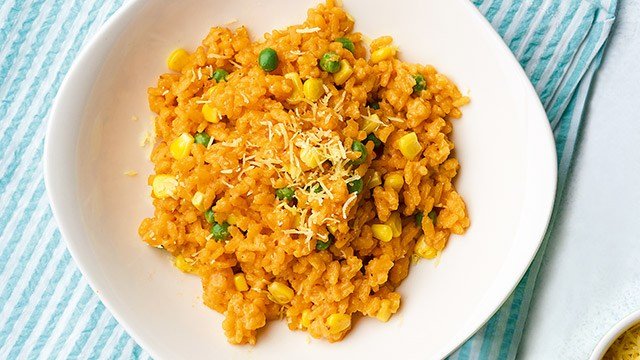 Risotto
Risotto is not a "rice porridge". What it is a gently cooked rice, the result of a long cooking process which transforms into a thick creamy texture that may look like rice porridge but it really isn't. Specialty short-grain rice is gently simmered in a little broth until absorbed before more is added. This process continues until the rice is finally tender. A splash of wine, a pat of butter, and a handful of good Parmesan cheese that creates a wonderful, creamy consistency are the finishing touches before being served immediately. It's a benchmark that is used by many Italian home cooks to measure their kitchen skills. Here is a decadent aligue risotto so you know what we're talking about: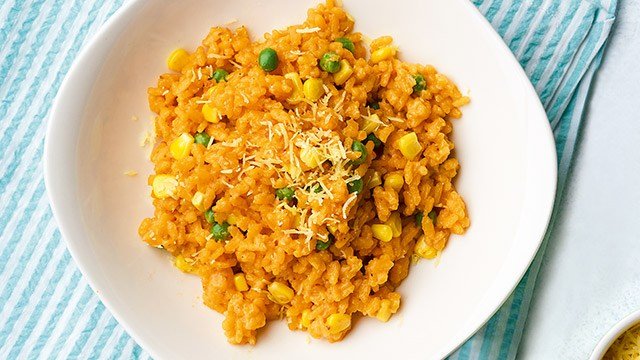 Aligue Risotto (Crab Fat Risotto) Recipe
Posted in:
Recipe