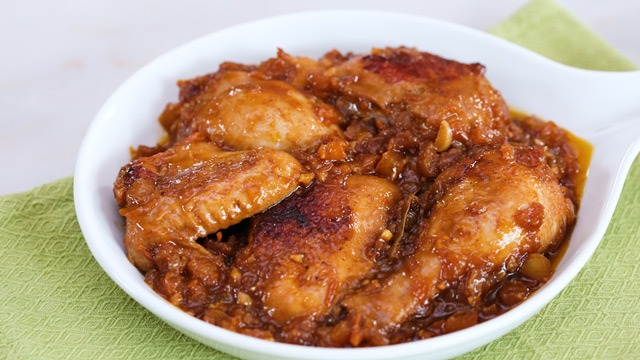 This year, the Kapampangan Chicken Asado Recipe topped our most popular chicken recipe list for good reason: the promise of Kapampangan expertise, the ease of cooking chicken, and the familiar Chinese-inspired sweet and sour taste of asado.
Key to this version of asado is using fresh tomatoes which offer texture and juiciness you otherwise won't achieve with just plain tomato paste. It offers sweetness and fruity notes truly like no other that reduces into a beautiful, chunky sauce.
If you prefer your asado to be less sweet, omit the sugar as the natural sweetness of the tomatoes (especially if you find really ripe, red ones!) might also be enough for you. A lot of Kapampangans would also suggest to turn the flavor profile more towards sour and salty, so you may adjust the taste according to your liking. Just remember to keep tasting the sauce as you season and mix.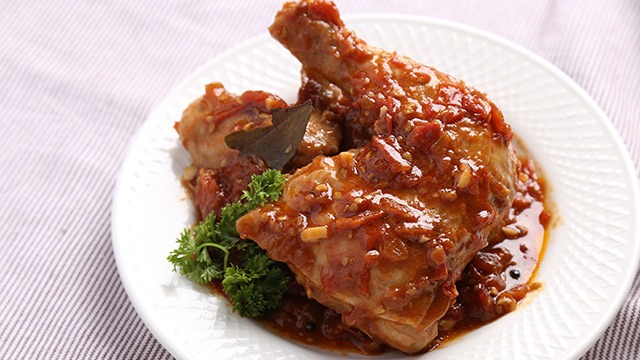 Kapampangan Chicken Asado Recipe
Posted in:
Recipe
Based on Google Analytics data from December 22, 2017-December 22, 2018.
ALSO READ: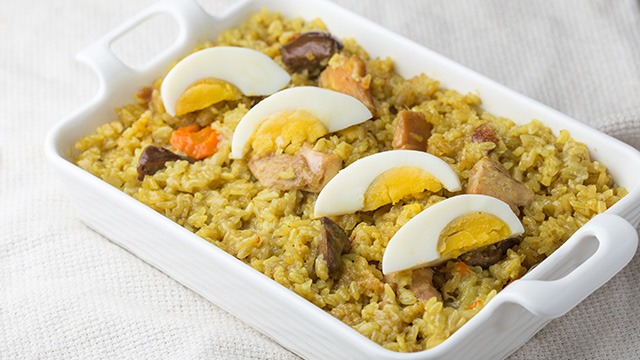 7 Kapampangan Dishes to Try
Posted in:
News + Trends