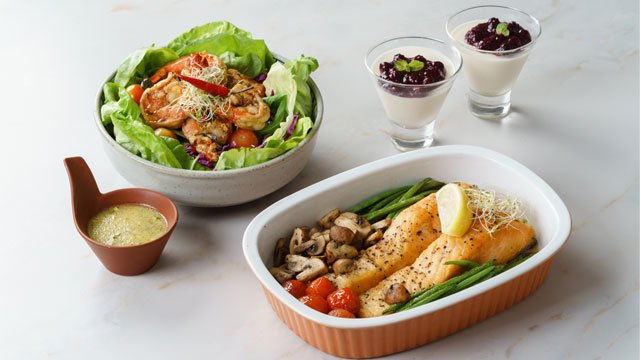 Trust us, these dishes are delicious! If you've been on the keto diet for awhile and need ideas on how to prep your own food or have just started on the keto diet, these dishes are a must-try.
Chef Waya Araos-Wijanco from Gourmet Gypsy shares these recipes for dishes that are packed with flavor, elegant enough for a date night, and healthy for you, too.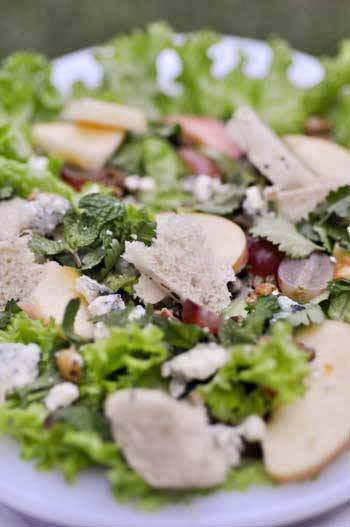 Salted Egg Prawn Salad with Calamansi Cilantro Vinaigrette
Takes 30 minutes
Makes 4 servings
Salted Egg Prawn Ingredients
300 grams fresh medium-sized prawns
1/2 teaspoon salt
1/2 teaspoon pepper
30 grams butter
1 tablespoons coconut oil
3 shallots, chopped or sliced
2 birds eye chilies, chopped
2 salted egg yolks, mashed
3 tablespoons water
3 sprigs curry leaves
Salad ingredients
Salad greens
Cherry tomatoes, whole
Cucumber, sliced into half moons
Red cabbage, sliced
Alfalfa sprouts
Vinaigrette ingredients
1/4 cup calamansi juice
1/4 cup olive oil
1 tablespoon mustard
1/4 cup water
1 teaspoon salt
1/2 teaspoon pepper
1 sprig cilantro, chopped
1 Peel and devein prawns, wash, and pat dry. Season with salt and pepper. Melt butter and heat oil in a frying pan. Pan fry the prawn in the oil until almost fully cooked, remove from the pan, and set aside. Sauté the shallots and chili in the oil. Add the mashed egg yolks and mix well to emulsify with the oil. Add the water to make a sauce. Once creamy and foamy, add the prawns back into the pan with the curry leaves. Mix well so the prawns are well coated with the sauce. Set aside.
2 Make the vinaigrette: Meanwhile, whisk ingredients of the vinaigrette in a large bowl until emulsified.
3 Arrange the salad ingredients in a bowl, top with prawns, and serve with the vinaigrette on the side.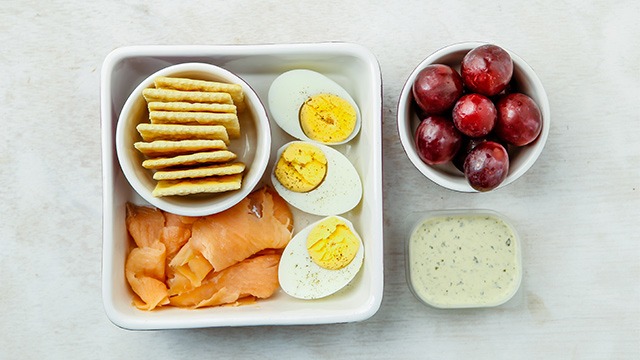 Salmon with French Beans and Mushrooms
Takes 20 minutes
Makes 4 servings
4 200-gram salmon fillets, skin on
2 tablespoons minced garlic
2 tablespoons fresh chopped parsley
1/3 cup freshly squeezed lemon juice
2 tablespoons olive oil
1 teaspoon sea salt
1/2 teaspoon cracked black pepper
250 grams French beans
100 grams mushrooms
200 grams cherry tomatoes
1 lemon, sliced to garnish
1 Preheat oven broiler on high heat. Line a baking sheet with aluminum foil. Arrange oven shelf on the second top shelf (about 8-inches from the heat element).
2 Place the salmon on a large baking tray. Rub each fillet evenly with the garlic and parsley to evenly coat; pour over the lemon juice and olive oil. Spray with a light coating of olive oil spray and season with salt and pepper. Arrange the asparagus and mushrooms around the salmon in a single layer, and place the lemon slices over the top.
3 Broil (or grill) for 8-10 minutes, or until salmon is cooked through to your liking (we find 8 minutes is perfect if the oven is hot).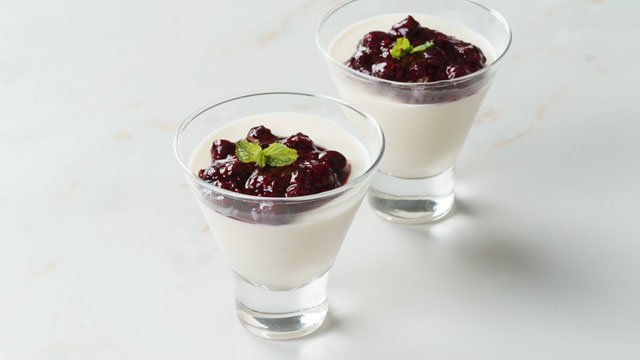 ADVERTISEMENT - CONTINUE READING BELOW
Recommended Videos
Panna Cotta with Mixed Berry Chia Coulis
Takes 15 minutes plus chilling and cooling
Makes 2 servings
Panna Cotta Ingredients
1 cup unsweetened almond milk
1/4 cup erythritol or xylitol*
1 packet stevia
1 teaspoon vanilla extract
1 tablespoon unflavored gelatin powder
1 cup culinary cream
Mixed Berry Chia Coulis Ingredients
1/2 cup assorted berries
1 tablespoon lemon juice
2 tablespoons erythritol or xylitol*
1 teaspoon chia seeds
1 Heat almond milk, xylitol, stevia, vanilla, and gelatin together in a saucepan over low heat until gelatin is completely melted into the mixture. Turn off heat and add the cream. Pour into molds and chill for at least 4 hours or overnight.
2 Make the mixed berry coulis: Cook the berries, lemon juice, sweeteners, and chia seeds together in a non-reactive pan until thick, set aside to cool.
3 To assemble, top the chilled panna cotta with coulis.
* Erythritol or xylitol is available online, in combo stevia-xylitol packets from The Diabetes Store, or from Earth Origins Marketplace.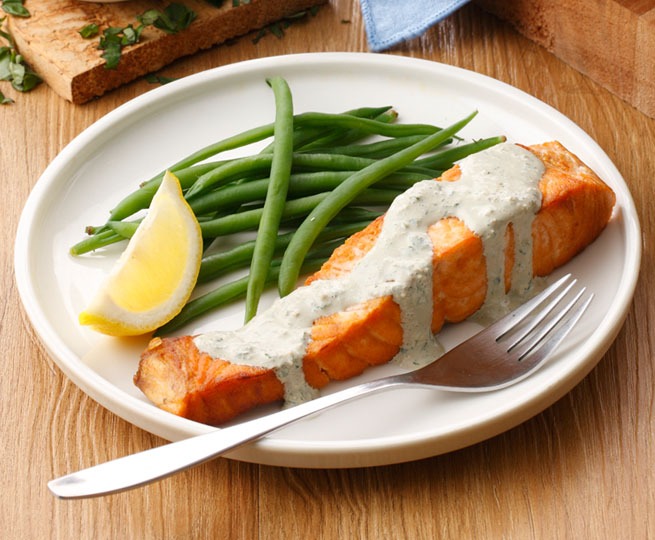 Creamy Pesto Salmon
Posted in:
Recipe