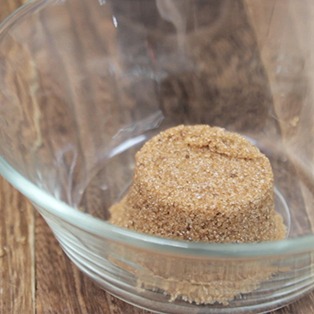 .
Aside from the usual white and brown varieties, there are other kinds of sugar you can use in your cooking. Here's a quick guide to the 6 most common ones you'll find.
White sugar is the type that most households have in their pantry. It's a refined, medium-grained sugar that's produced by dissolving, purifying, and granulating raw cane sugar. This is the type of sugar that's often called for in recipes.
Brown sugar is a partially refined sugar that retains some of its molasses content. It is produced by adding molasses to refined white sugar, giving it a deeper taste, a darker color, and more moisture. Light brown sugar contains about 3.5% molasses, while dark brown sugar has about 6.5%.
Confectioners' sugar, also known as powdered sugar, is refined white sugar that has been pounded into a very fine and silky texture, then sifted. To prevent it from clumping, about 3% cornstarch is added. This sugar is used to make icing and fondant, and is often dusted on baked goods.
Castor or Caster sugar is a finely granulated sugar that dissolves almost instantly when mixed with other ingredients. It is named so because it was usually used with a condiment dispenser known as a caster. When used in baking, its fine sugar crystals incorporate more air and give more volume than other types of sugar, resulting in light, airy cakes.
Muscovado sugar, which also goes by the name of Barbados sugar, is a brown sugar that's unrefined. It's a very dark brown sugar that's coarse, moist, and has a strong molasses flavor. It's usually added to coffee and other beverages and can be used in most recipes that call for regular brown sugar, but with a slight adjustment on the recipe's liquid content.
Coconut sugar or Coco sugar is sugar derived from the sap of cut flower buds of the coconut palm. With a high mineral content and a low glycemic index of 35, it is considered to be healthier than refined white and brown sugar. Coco sugar is a natural sugar substitute that can be used in beverages, cooking, and baking.
Photography by Aldwin Aspillera; original text by Rachelle Santos appeared in the April 2014 issue of Yummy magazine.
ADVERTISEMENT - CONTINUE READING BELOW
Recommended Videos