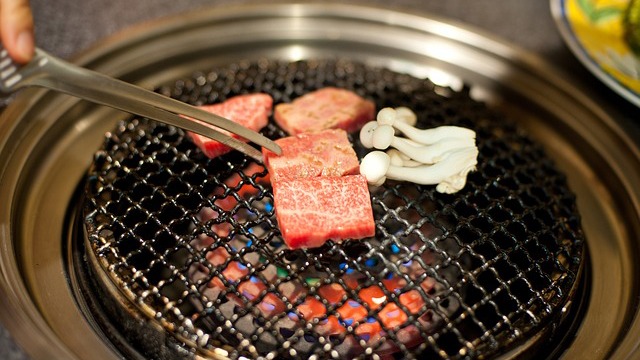 A lot of people are crazy about Korean barbecue and it's easy to understand why: Pinoys love anything served family-style and the fact that we get to cook what we eat is a little bonus for those of us who want to indulge our inner chef.
The best thing about this is Korean food that it's actually easy to replicate at home. With some choice cuts of meat and vegetables and some Korean barbeque staples, you can bring the Korean BBQ experience right into your dining room.
While the star of the Korean BBQ is undeniably the meat, the experience won't be complete without these equally essential supporting characters! For equipment, not everyone has an indoor Korean charcoal grill but this can be easily substituted with a portable butane stove or an electric grill.
Korean barbeques are also usually served with banchan or side dishes, like kimchi, japchae, steamed eggs, and pickled radish. If you've got the time, you can make them yourself (most of them have a long shelf life and can be eaten with other Korean dishes), or you can also buy smaller servings at any Korean market near you.
The other Korean barbeque staples you'll need are rice, leafy greens like lettuce and/or perilla leaves, and ssamjang. In an authentic Korean barbeque, the meat is usually cut into small pieces. They are then wrapped in the lettuce or perilla leaves (or both), together with a spoonful of rice and some ssamjang or seasoned fermented soybean paste, which serves as a dip for the meat. If you want to add a spicy kick, you could also add in fresh or grilled sliced garlic cloves! Ready to organize your samgyupsal party at home yet?
Here are the Korean BBQ meat cuts you can get from your local butcher or supermarket:
1 Pork belly (Samyeopsal)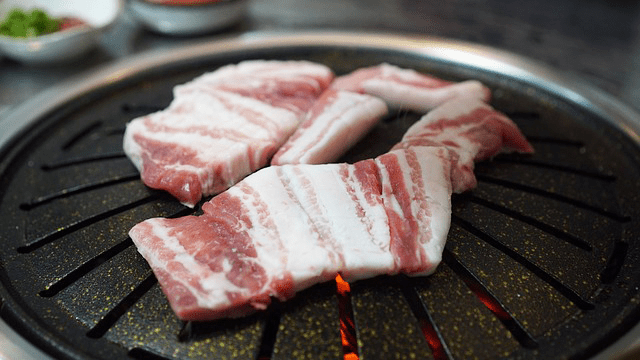 The most familiar pork cut, the pork belly, or samyeopsal which translates to "layers of fat", is a fatty marbled and flavorful pork cut.
More popularly known as the liempo, all it really is is a whole lechon kawali cut, which has been sliced about as thin as 1/4-inch thick and into bite-sized pieces. These wide strips ensure that each piece not only cooks fast but the surface is also blasted with enough heat to allow the fat layers to char. What you're left with is a succulent, char-roasted piece of pork that makes Korean restos a fave among barbecue lovers.
2 Boneless Beef Short Ribs (Kalbi/Galbi)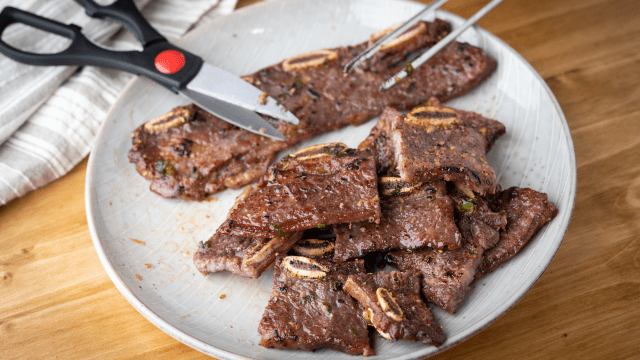 This barbecued beef short rib, or kalbi, is just as much a staple at every Korean barbecue restaurant as the pork belly. Just ask your butcher for the Korean beef cuts or look for a package in the frozen food section. It's also known as karubi in Japanese which is what is used in yakiniku (grilled meat cuisine).
ADVERTISEMENT - CONTINUE READING BELOW
Recommended Videos
The marinade is what makes these beef strips different and delicious. It's marinated in a combination of the classic soy sauce and garlic, but the marinade also has fruits that not only give it flavor and sweetness but also help in tenderizing the meat. The good news is that you can grab a bottle of this Korean marinade at your local major supermarket in the international section. No need to make it from scratch!
3 Sirloin Beef Strips (Bulgogi)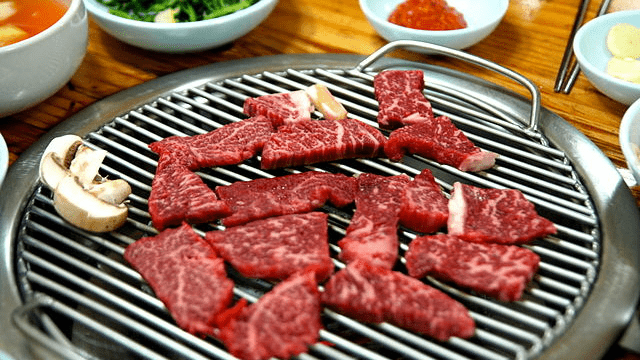 You'll want to get the most tender beef sirloin you can get your hands on so we suggest beef from Australia, New Zealand, or the US. The bulgogi marinade is made with onion, garlic, ginger, soy sauce, sugar, and sesame oil which is the secret to the amazing flavor and aroma of the beef. Just like the kalbi sauce, you can get this marinade at your local major supermarket.
4 Boneless Chicken (Dak Galbi)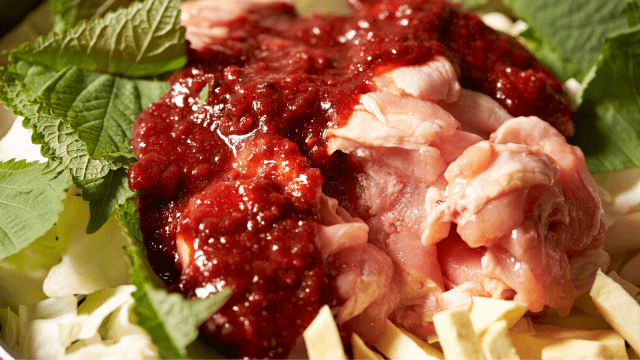 You can change up the meats and use the kalbi or bulgogi sauces to marinate boneless or filleted chicken pieces. We suggest boneless chicken thighs and thinly sliced chicken breast fillets marinated in these flavorful sauces. You can also keep the meats unmarinated and instead, let your guests dip the bite-sized chicken pieces in the sauces you will serve on the side.
5 Sirloin or Ribeye Steak (Deungsim)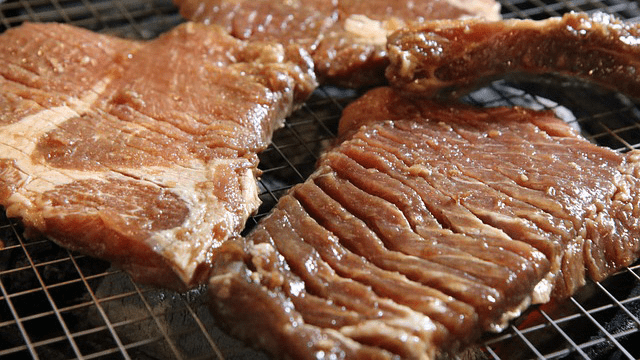 You can also add steak cuts to the spread such as sirloin or the ribeye. We suggest the ribeye as the marbling is the best on this cut and delivers the best of what you want: a hearty cut of beef with the fattiness that you need to grill it right.
6 Beef Brisket Strips (Chadolbaegi) and Beef Belly Slices (Usamgyeop)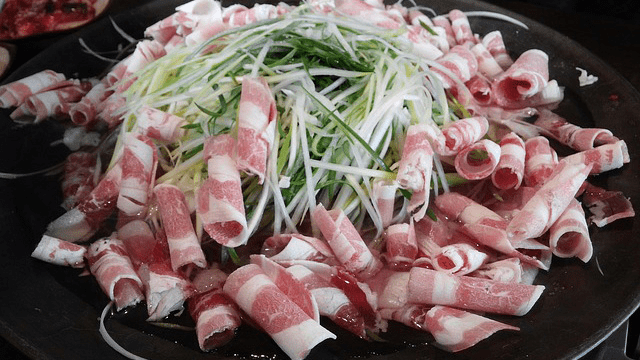 These two meat cuts look similar to rolled-up bacon slices. You'll love that these are easy to cook and require little to no effort at all to cook. What's key is here is how you get it from your butcher. Make sure you get it frozen so that the fat layers don't melt. All you need is a quick thaw before it's time to serve.
With all these meats, you can't forget the sides! Each spread should come with saucers of the Korean fermented sauces doenjang (salty bean paste) and gochujang (spicy chili paste), sesame oil, and salt which you can dip or sprinkle on your meats once cooked. If you can find it, soybean powder or konggarhu is a great seasoning on the grilled meats, too. The vegetables you can also grill alongside the meats include mushrooms, corn, asparagus, and even leeks.
Then there are the banchan or the side dishes: the kimchi, lettuce leaves, marinated garlic slices, sweetened cubes of potato or camote, sautéed bean sprouts, pickled cucumbers, sweet dilis, and sautéed greens to name a few. Whichever you choose, the thrill of having your own Korean barbecue at home is enough to get the barkada eager to try making Korean barbecue at home.
***