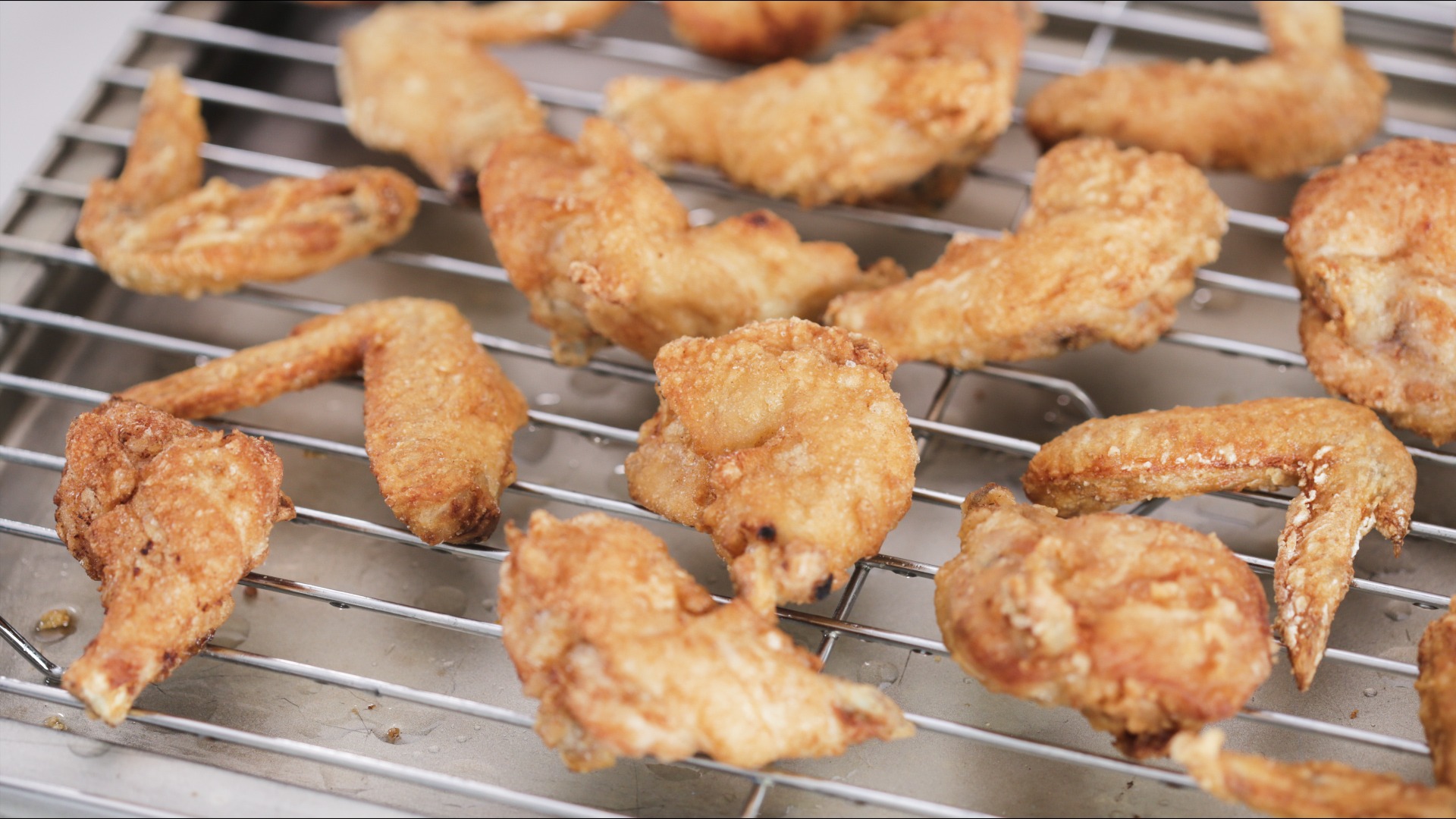 Korean fried chicken, also known as the double-fried chicken, is a dish that celebrates super crispness with an addictive sticky sauce. It has so many things going for it!
First, it's fried chicken, and if you love fried chicken, you know it's always a fantastic meal no matter what time of day it is. Second, it's crunchy chicken. Plus, did we mention that chicken wings can make it better? It's got the perfect proportion of dark meat and light meat all in one piece.
Finally, that sauce is what makes people come back for more. It's no wonder that Korean fried chicken has such a cult following! 
You might think it's sacrilege to interfere with what's already tried, tested, and timeless. However, we think the sauce could use an update. Your usual Korean fried chicken sauce may include any or all of these ingredients:
• garlic
• ginger
• soy sauce
• honey
• gochujang
• mirin 
• sesame oil
• sesame seeds 
If you have made Korean fried chicken before, this list looks familiar so what could possibly be added to make the sauce even better?
Obvious answers could be more heat. You can add more spiciness by adding chili in the form of dried red pepper flakes as well as the fresh red chilis, chopped. These ingredients add spiciness but not more flavor. The tweak we want to introduce is one that could be taken as odd since it's not your usual Korean fried chicken sauce.
The ingredient is ketchup.
This isn't the only dish that ketchup can make better. Ramen's spicy soup looks red because of the chili powder but a spoonful of ketchup can make it different and still really delicious! The hack here is an easy one to make. Just think of barbecue sauce without any tomato sauce or ketchup. It's the same concept and the resulting sauce is just as tasty. 
ADVERTISEMENT - CONTINUE READING BELOW
Recommended Videos
Give it try the next time you find you're getting of the same flavors in your fried chicken! You might just think this is the only way to make a better sauce for your version from now on.    
ALSO READ:
***
Thinking about what to cook next? Join our Facebook group, Yummy Pinoy Cooking Club, to get more recipe ideas, share your own dishes, and find out what the rest of the community are making and eating!
Got your own version of the classic dishes? Pa-share naman! Get your recipe published on Yummy.ph by submitting your recipe here!