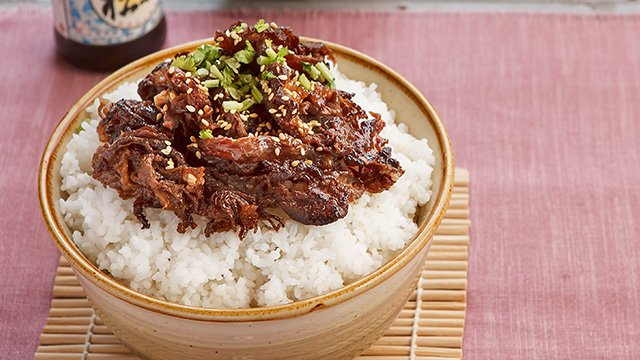 The popularity of Korean television dramas or K-dramas has certainly changed the way some people eat. All of a sudden, it relaunched interest and made many of previously unknown dishes a curiosity that we all wanted to try and taste for ourselves. 
The famous double-fried Korean fried chicken has been around for far longer than the shows that made it even more popular. Chapchae and kimchi rice were fads not too long ago as well, one that made kimchi into a more common kitchen ingredient staple for many who fell in love with the spicy side dish. 
Given the number of Asian, specifically Korean, groceries that have popped up in recent years, you now have more reason to be able to transform your curiosity about certain dishes into a flavorful reality. Discover what other dishes you may want to try and taste for yourself as you go on your K-drama binge night. You can recreate them using these Korean-inspired recipes: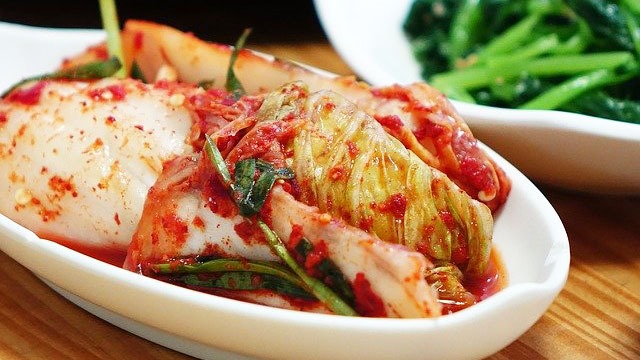 1 Homemade Kimchi Recipes 
Kimchi might be the staple, must-have ingredient in any home who are fans of K-drama. While you can always order in and have your very own fermented kimchi, there is more than one way to make kimchi. While the most popular way is made with the napa cabbage (also known as the Chinese cabbage or Baguio cabbage), did you know you can make kimchi out of cucumbers, too? 
You can! What's wonderful about this is the fact that it's actually easy to make at home and is just as satisfying as the cabbage version.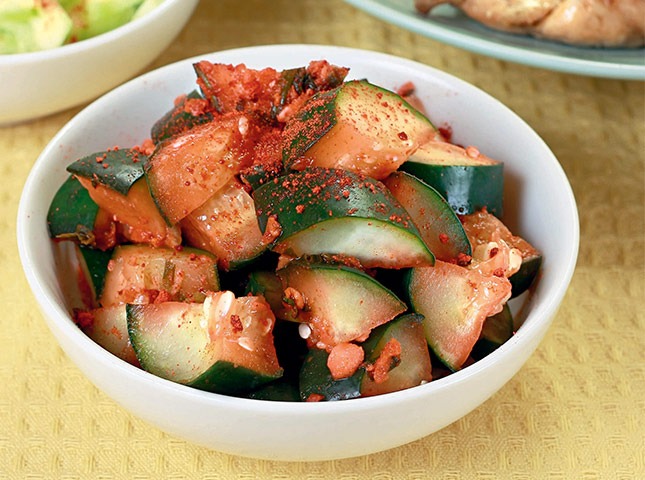 Cucumber Kimchi Recipe
Posted in:
Recipe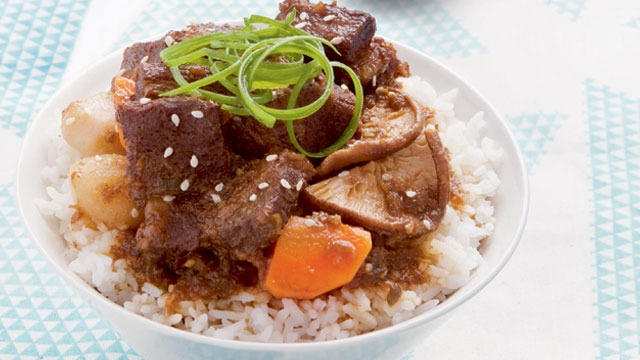 2 Korean Beef Stew Recipe 
It seems every country has a version of the beef stew. We have at least seven different kinds! In Korea, their version is a sweet, savory, and spicy one. Just like any beef stew, this version is commonly made with beef short ribs and contains potatoes and carrots. The similarity with other beef stews stops there. This recipe is unique because it has fruit in it to give it sweetness, sesame seeds for its signature earthiness, and spiciness from the Korean chili flakes.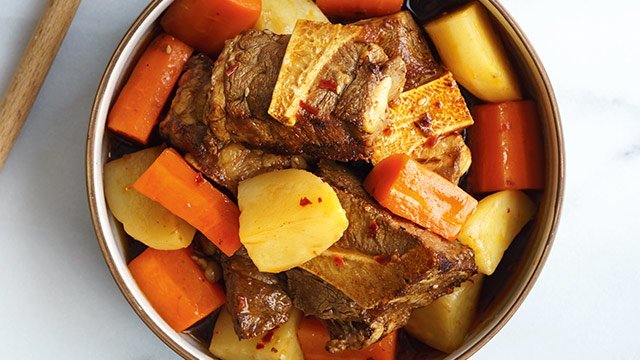 Korean Beef Stew Recipe
Posted in:
Recipe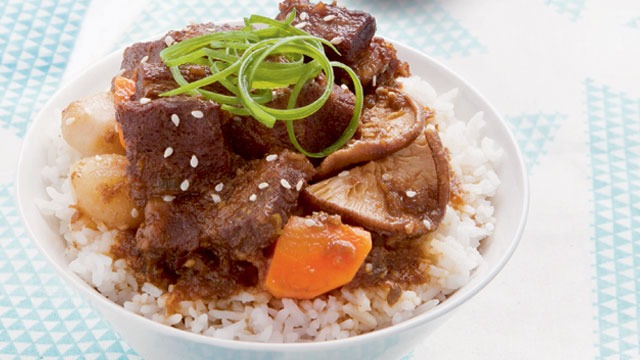 Korean Beef Stew with Bean Sprouts Recipe
Posted in:
Recipe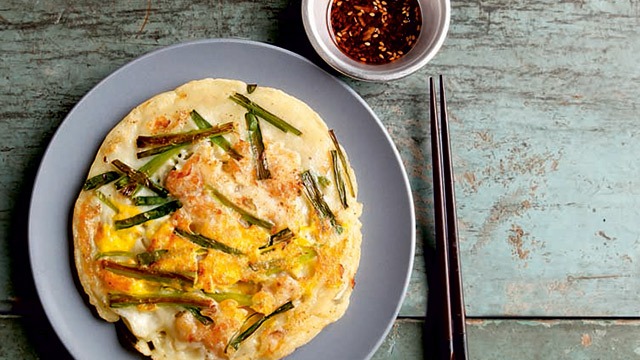 ADVERTISEMENT - CONTINUE READING BELOW
Recommended Videos
3 Pajeon Recipe 
These savory pancakes are not unlike our okoy recipes. These are made with rice flour, egg, and water but that's not all. It also contains a few ingredients that you might find familiar: shrimp, squid, chilis, and scallions or green onions which is why these are also called Korean scallion pancakes. Unlike okoy, these are cooked like pancakes: pour the mixture onto a nonstick pan and flip when browned.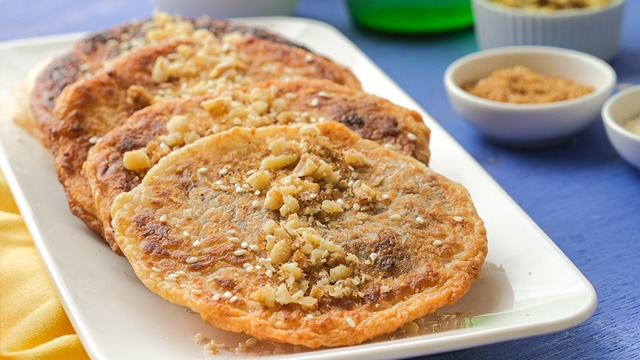 4 Hotteok Recipe 
This Korean sweet pancake is a popular street food in South Korea. It's a fried, yeast-puffed pancake that is commonly sweet but there are different kinds that can be savory, too, such as those stuffed with seasoned glass noodles instead. This awesome Korean version that's stuffed with nuts, sesame seeds, cinnamon, and brown sugar.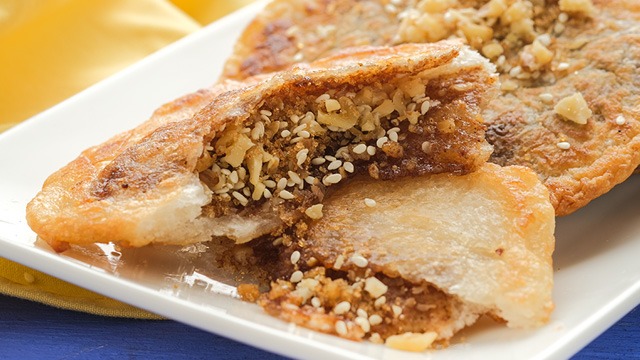 Korean Pancake (Hotteok) Recipe
Posted in:
Recipe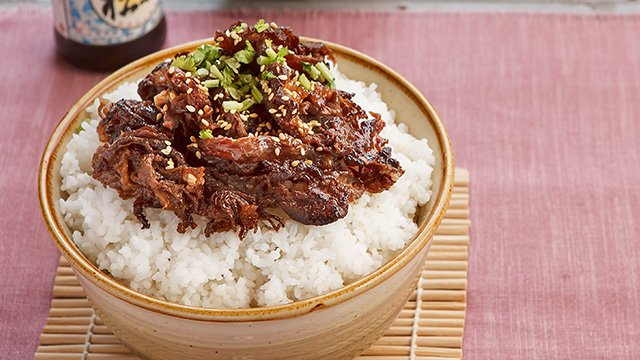 5 Beef Bulgogi Recipe 
Bulgogi may be the first kind of Korean food you tasted, possibly at a food court, and it is similar to our beef tapa. Basically, it's thinly-sliced beef marinated and seasoned in a bulgogi or barbecue sauce. You can make this bulgogi sauce and use it for other dishes, not just for beef, but if you love the quick prep that this can deliver in minutes, this beef topping is the meal to make for those busy days.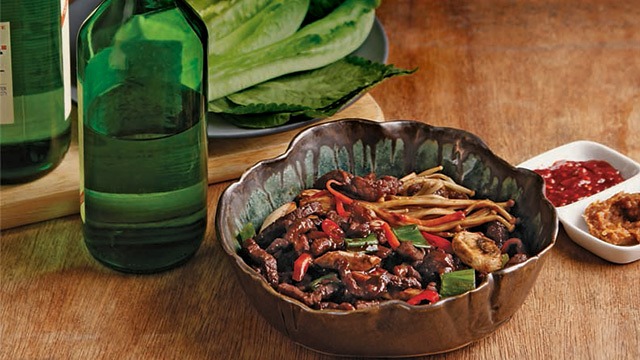 Beef Bulgogi Recipe
Posted in:
Recipe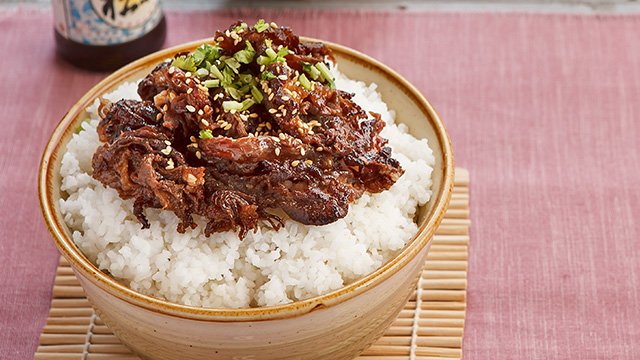 Beef Bulgogi Rice Topping
Posted in:
Recipe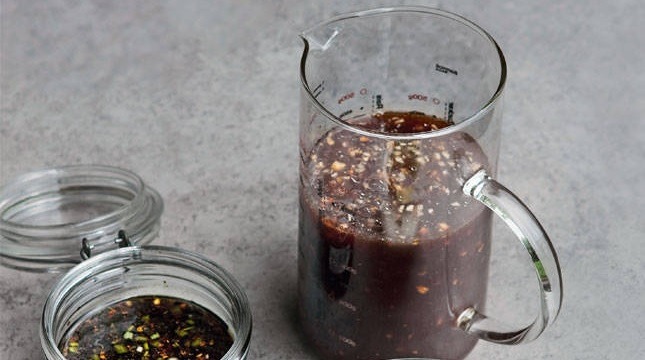 Korean Bulgogi Marinade
Posted in:
Recipe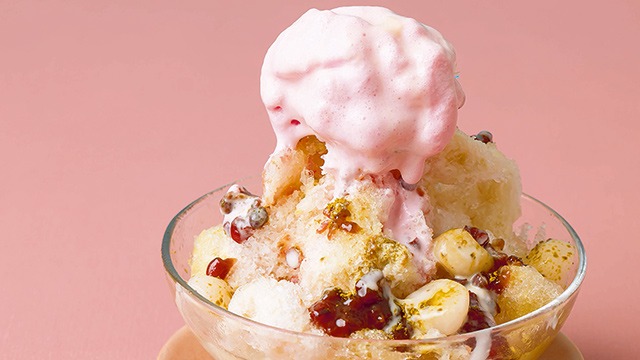 6 Patbingsu Recipe  
Many Asian countries around the region have a version of our halo-halo. This icy dessert is popular because of our dry and super hot season and it's a great and delicious way of staying cool during this time. The patbingsu, or shaved ice with red beans, is a similarly shaved icy treat that has similar toppings to our halo-halo: condensed milk and mochi balls or bilo-bilo to give it a Pinoy twist. Its variations, called just bingsu, can also include a few unique ingredients that make it different, such as fresh fruit.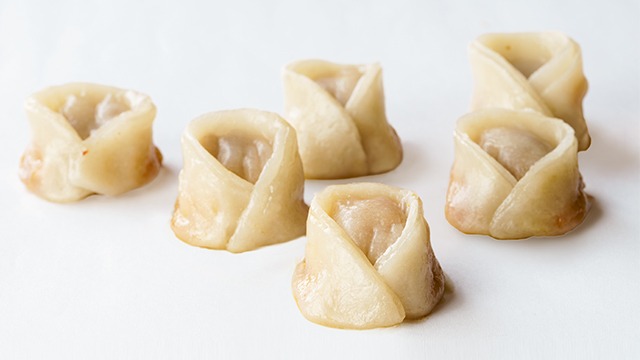 7 Mandu (Korean Dumplings) Recipe  
Otherwise known as meaty dumplings, these are simply a different kind of siomai stuffed with seasoned ground meat (pork and beef) with a few aromatics and vegetables. What makes these so addictive is the sesame oil that seasons the ground meats, creating a super aromatic filling.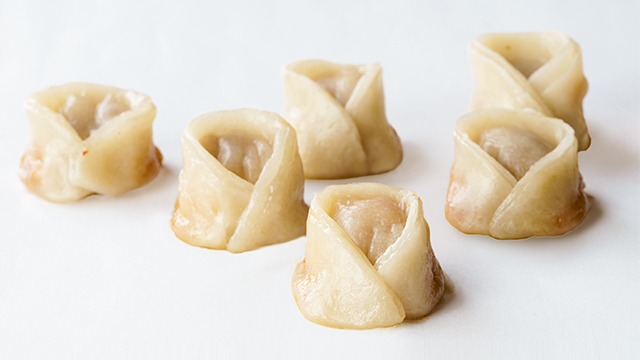 Meaty Dumplings (Korean Mandu) Recipe
Posted in:
Recipe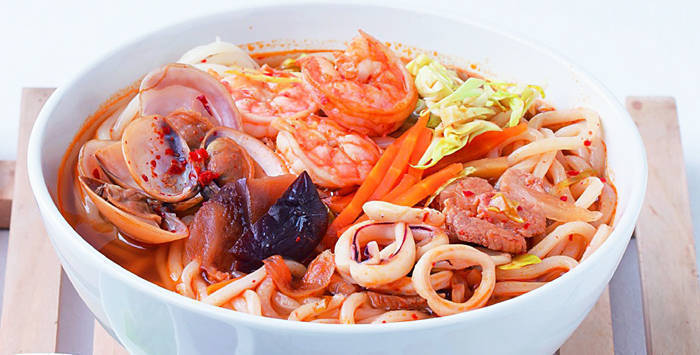 8 Jjambong Recipe 
This seafood noodle soup is a classic Korean noodle dish. It's spicy and loaded with seafood. These can be made with thick Japanese udon noodles but you can also use glass noodles for a soupy chapchae-like take on this classic dish.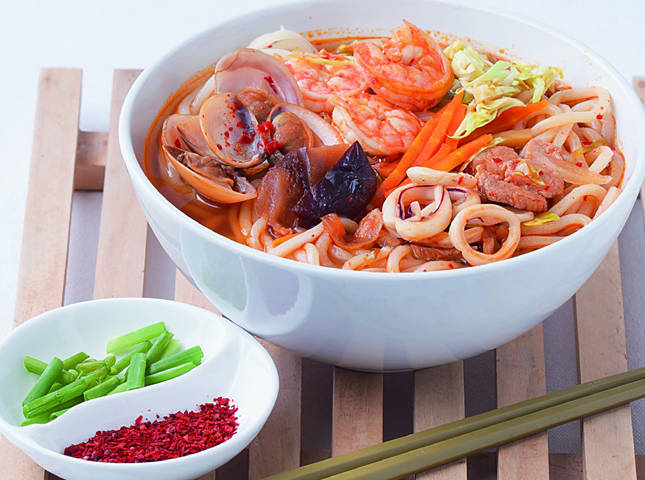 Jjambong (Korean seafood noodle soup)
Posted in:
Recipe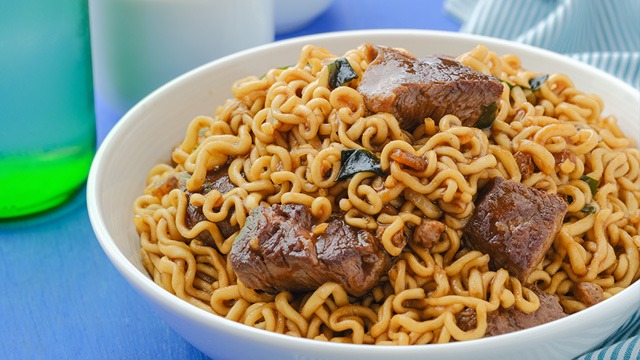 9 Ram-don Recipe 
The movie "Parasite" made ram-don a household name but its ingredients have been available in your Korean grocery stores for far longer. This awesome combination of two instant noodles is a unique recipe hack of the real Korean dish, the jjapaguri, but what makes it over-the-top is the steak bites.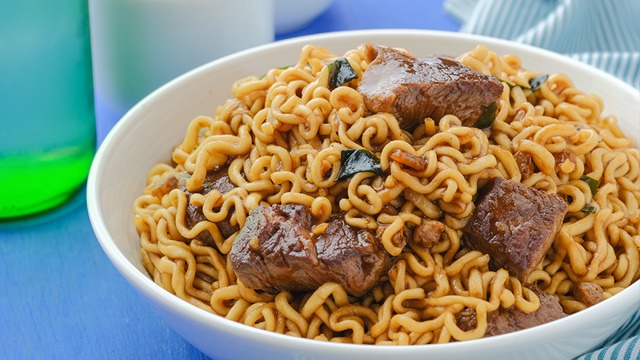 This Is How Easy It Is To Make Ram-don
Posted in:
Cooking
What are you waiting for? Go on and buy those ingredients that you'll need to make your Korean show marathon a satisfyingly delicious as well as an entertaining night to remember.  
ALSO READ:
***
Thinking about what to cook next? Join our Facebook group, Yummy Pinoy Cooking Club, to get more recipe ideas, share your own dishes, and find out what the rest of the community are making and eating!
Got your own version of the classic dishes? Pa-share naman! Get your recipe published on Yummy.ph by submitting your recipe here!