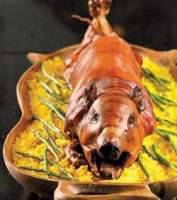 Birthdays and celebrations are commonly graced with the lechon baboy, an impressive presentation of whole pork roasted on a spit over red hot charcoal. The famous versions always have thin, crispy skin and succulent meat underneath. 
That's why when Christmas comes around, lechon baboy is just as popular as other times so ordering your lechon early to be delivered is always a good idea. However, you also have the option of making it at home. There is something unique and satisfying when you make food at home for your family, but roasting a whole pig might be more than you can successfully accomplish if you're looking to make it at home. The good news is that there are homemade and perfectly doable lechon baboy recipes that you can try at home. 
This year, make it your mission to make this holiday buffet especially impressive with a lechon baboy main course that you made at home. Here are doable lechon baboy recipes to try this Christmas: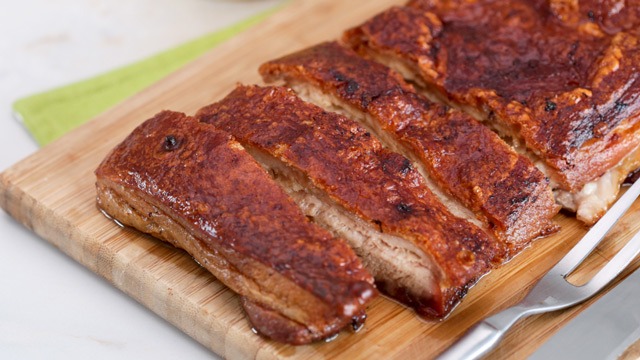 1 Boneless Lechon Baboy Recipe 
This crispy pork belly recipe is a tasty homemade boneless lechon baboy you can easily make at home. The key to achieving that succulent pork under a gorgeously crispy skin is the brine. It's a 5-minute preparation that you can leave in your refrigerator overnight up to 3 days before the big day. Pat the pork as dry as possible and roast as usual. The resulting roast pork is going to transform your view of lechon from now on.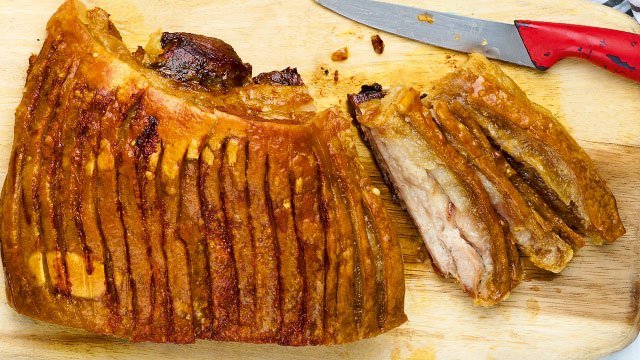 Boneless Lechon Recipe
Posted in:
Recipe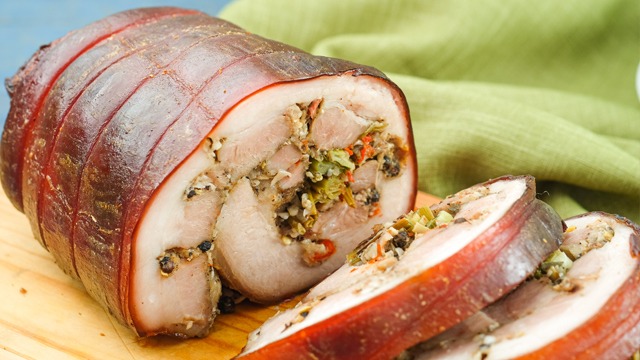 2 Cebu-Style Boneless Lechon Baboy Recipe
Are you from Cebu or a fan of the Cebu-style of the lechon baboy? If you are, then this is the lechon baboy recipe for you to try at home! This rolled pork belly recipe is more flavorful because of the intense flavor that is stuffed into the pork belly before it's rolled up tightly.
It's marinated first in a mix flavored with aromatic ingredients that include tanglad or lemongrass, soy sauce, peppercorns, star anise, bay leaves, and siling labuyo. A delicious mix of garlic, and even more siling labuyo, ginger, and star anise infuse the inside of the belly as it roasts. If this flavorful mix is your type of flavoring, this is the lechon baboy recipe to try.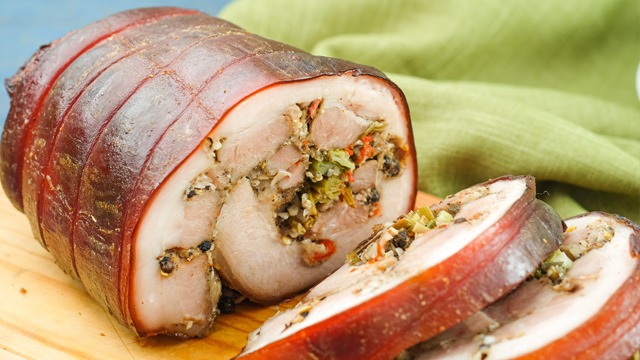 Cebu-Style Boneless Lechon Recipe
Posted in:
Recipe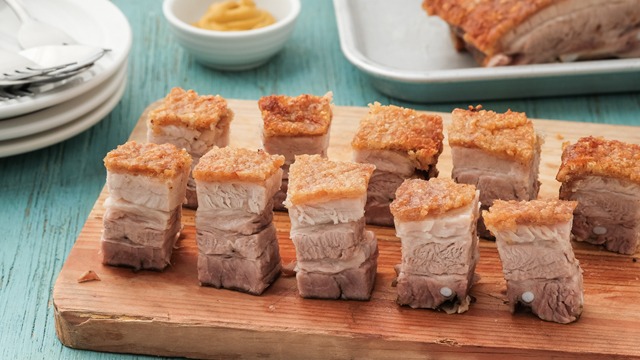 3 Lechon Macau Recipe 
When you're serving a Chinese-inspired menu for Christmas, a regular lechon baboy main dish might not be impressive enough. Have everyone excited and doubly hungry with these pork belly chunks. These are perfectly seasoned under a salt crust as the pork roasted in the oven. With this on the table, you can be sure that you'll want this served for every occasion from now on.
ADVERTISEMENT - CONTINUE READING BELOW
Recommended Videos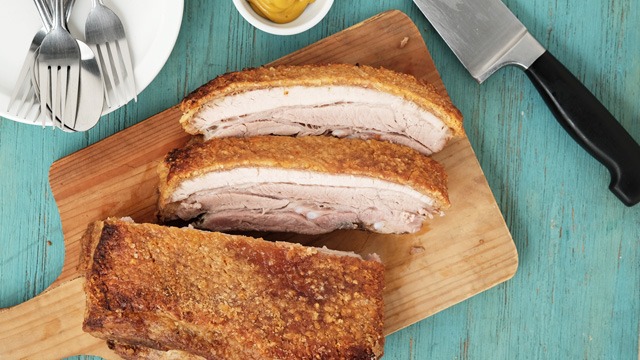 Lechon Macau Recipe
Posted in:
Recipe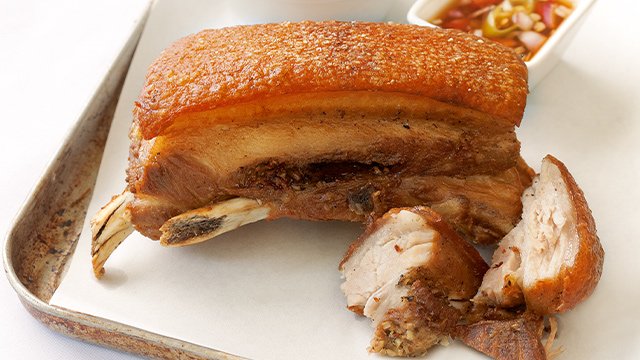 4 Liempo de Balamban (Herb-stuffed Pork Belly) Recipe
If the Cebu-style lechon baboy recipe seems too complicated to make and the boneless lechon recipes sound too simple, this roast pork recipe should be able to satisfy the delicious middle ground that you might be looking in a lechon recipe to make at home. This is still a roasted pork belly recipe but what brings it closer, flavor-wise, to the Cebu version is the tanglad that's finely chopped and stuffed into the meat. It's a simple but seriously delicious way of infusing the pork with its herb and citrus-like flavors without going overboard with the flavors.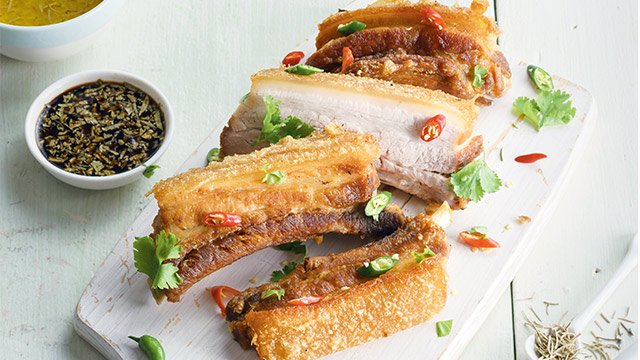 5 Classic Lechon Baboy sa Kawali Recipe 
There's no need to go all out with the pork dish if you cannot pull it off! A simple lechon baboy dish cooked in a kawali that's made with love will always be eagerly snatched up. Let our love for pork be your guide and let the lechon you serve be simple, but flavorful with this easy recipe.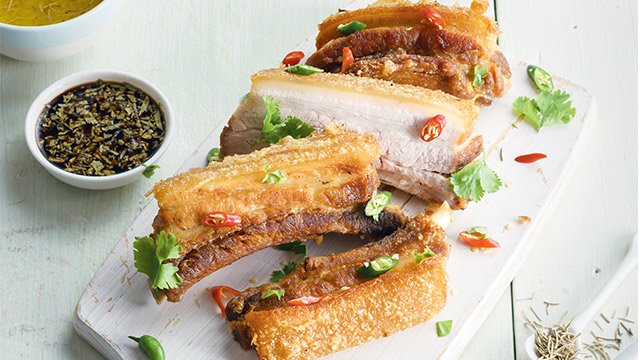 Classic Filipino Lechon Kawali Recipe
Posted in:
Recipe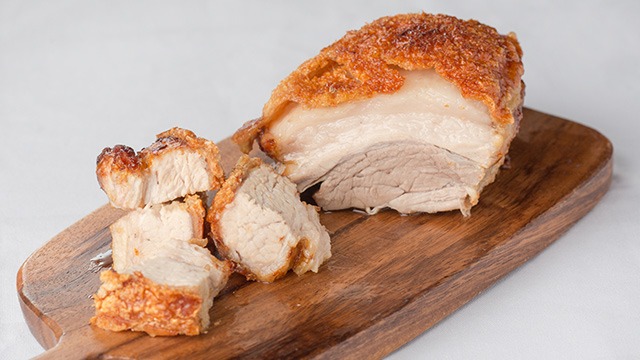 Lechon Kawali Recipe
Posted in:
Recipe
Lechon baboy any way that it's cooked and prepared will always be a winning dish to serve for any occasion. Whether you're pulling out all the stops to create an impressive masterpiece to serve to your family or keeping it simple with a lechon baboy that's cooked in an everyday fashion, you will have happy tummies. 
***
Thinking about what to cook next? Join our Facebook group, Yummy Pinoy Cooking Club, to get more recipe ideas, share your own dishes, and find out what the rest of the community are making and eating!
Got your own version of the classic dishes? Pa-share naman! Get your recipe published on Yummy.ph by submitting your recipe here.