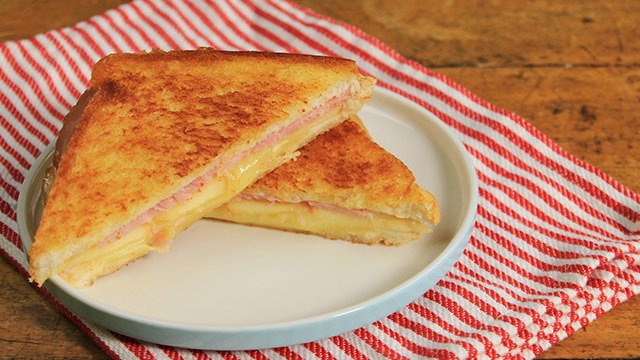 Make this festive take on the classic grilled cheese sandwich with leftover holiday ham and apple slices for a comforting snack while you wait for New Year's celebrations.  
1 Butter the outer sides of 2 slices of bread.
2 Place one on a hot skillet over medium heat, butter side down.
3 Add ham, apple slices, and mozzarella cheese.
4 Top with the remaining slice of bread, butter side up.
5 Flip sandwich and let cook until warmed through and cheese melts.