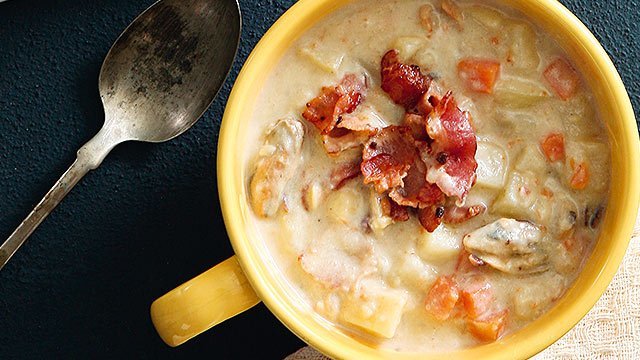 Not sure what else to do with your leftover Christmas ham? We have ideas!
What is Christmas ham?
Christmas ham is normally the star of the Christmas dinner table. In fact, it is interchangeable with any Christmas roast, whether it's poultry, beef, or pork. The ham may be just more special for many households because this is a cheaper as well as easy alternative to roasting a fresh cut of meat.
After all, the ham is already seasoned, cured, and even cooked so this meat is probably the one dish that is the most foolproof of all the dishes on your festive table. You can only make it better with a delicious glaze or sauce to pair with the ham slices.
Need ideas on what to serve with how to level-up your hard-earned holiday ham? Try these delicious ham glazes:
• Apple-Honey Glaze Recipe
• Pineapple Sauce Recipe
• Orange, Clove, and Honey Glaze Recipe
• Cola Glaze Recipe
• Cola-Barbecue Glaze Recipe
• Honey-Rosemary Glaze
If you have leftover ham that is taking up more room than you care for it to occupy in your refrigerator, here are suggestions on how to do just that:
1 Use ham as a bacon substitute for soup recipes.
2

Chop ham finely and add to ground meat recipes.
3

Use ham in sandwiches.
4 Add ham to eggs.
5

Toss ham with pasta.
6

Stuff ham into chicken.
Ready to give your leftover ham new life? Here are easy recipes using ham to try:
1 Ham Chowder Recipe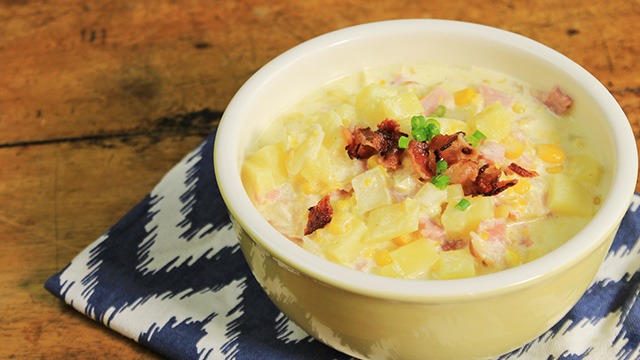 Soup is really one of those comforting dishes that practically has everything you need in one hearty spoonful! This combination of creamy potatoes and ham is a classic one for soup. The savory sweetness of the ham makes it an ideal ingredient in place of bacon in recipes!
So, if you're thinking of making a dish that has bacon in it, swap the bacon or use it with ham and you're going to have a delicious meal no matter what! This chunky chowder is a great example of taking ham and giving it the starring role in the flavor profile of this simple soup. Try it as well when making clam and tahong chowder!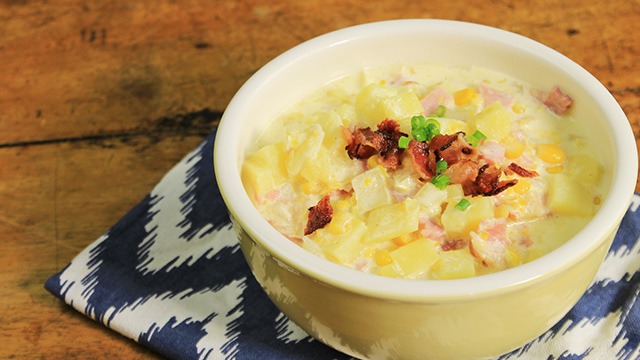 WATCH: How to Use Leftover Ham in Chowder
Posted in:
Cooking
2 Ham and Cheese Roll Ups Recipe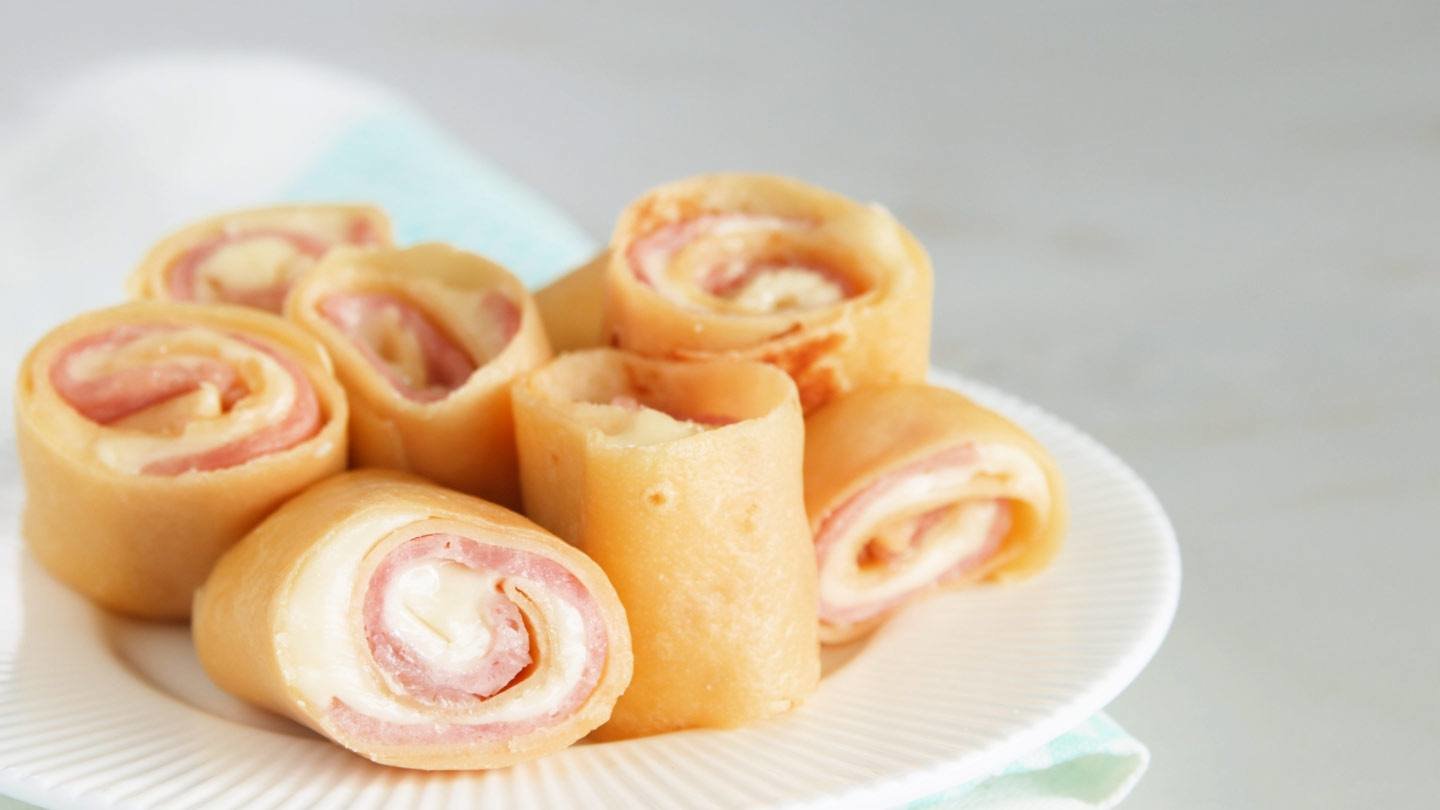 Ham and cheese is another classic pairing; there is something truly delicious when these two ingredients come together in one dish. That's the premise behind the ham and cheese sandwich! But why settle for an ordinary sandwich when you can have a little bit of fun with it instead?
These little rolled-up bites are exactly what you can make instead! This is a breakfast hack that you need to learn, especially if you have kids in the house during the holidays since these are made with crepes. If making crepes is too much cooking for the morning, make bread sticks instead!
ADVERTISEMENT - CONTINUE READING BELOW
Recommended Videos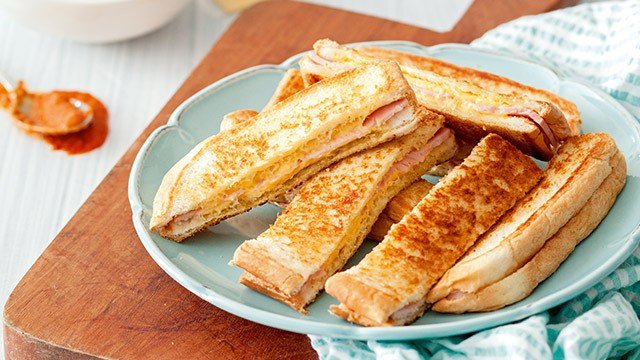 Ham and Cheese Sticks Recipe
Posted in:
Recipe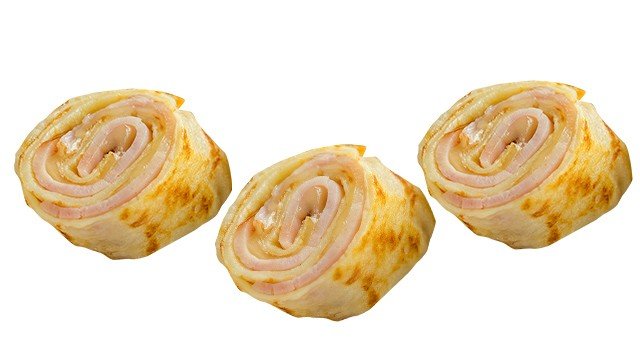 Ham and Cheese Roll-Ups Recipe
Posted in:
Recipe
3 Ham and Cheese Fried Rice Balls Recipe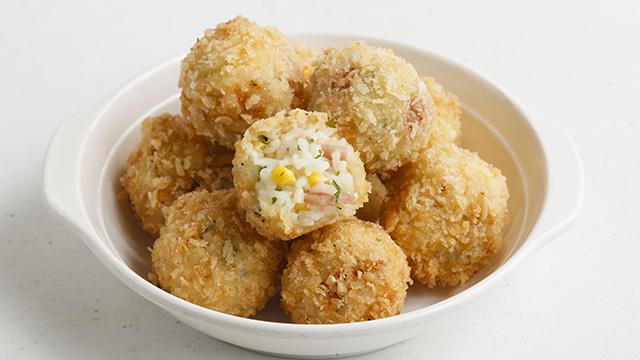 What more do you need when you have one of these delicious fried rice balls? Also known as arancini balls when these Italian rice balls are stuffed with cheese, these are simpler rice balls that aren't stuffed but instead are loaded with ingredients that make sense for anyone who loves fried rice. These are delicious since these have your leftover ham, cheese, cream, and rice to combine it all together.
These are formed into balls courtesy of beaten eggs, rolled in breadcrumbs, and finally deep fried to create that crunchy outer coating that makes this fried rice dish irresistible to anyone.
Got leftover fried rice? This is the perfect fried rice recipe to try when any of that is leftover.
4 Chicken, Ham, and Potato Salad Recipe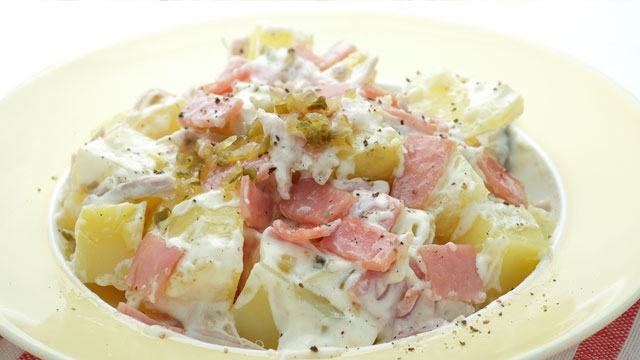 Salad isn't always a popular dish on the buffet table but when it comes to warm chunky and hearty salads, a potato salad is one that can be a dish that one comes back for seconds. This potato salad is loaded with ham, shredded chicken, and potatoes and the dressing is a simple mayonnaise-based one with a delicious ingredient: pickle relish for a little tangy-sweetness. Mix it all up and you've got a dish that will rival the chicken macaroni salad you were expected to serve.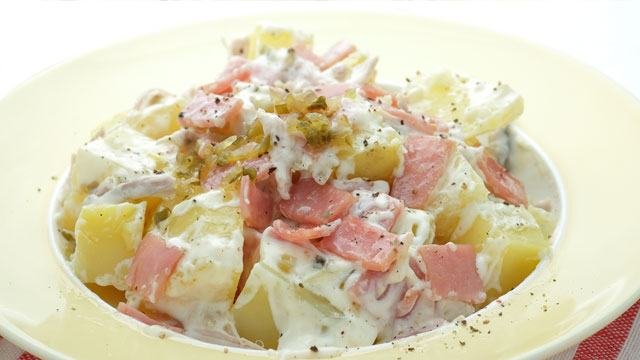 Chicken, Ham and Potato Salad Recipe
Posted in:
Recipe
5 Ham and Cheese Croquettes Recipe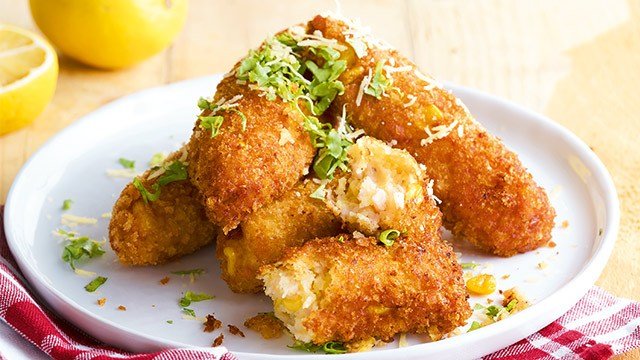 Deep-fried croquettes make for the perfect afternoon snack but if you want to level it up, add more ingredients to complement the potatoes. If you have leftover mashed potatoes, these are even easier to put together. You can make do with just potatoes and ham but the little kernels of sweet corn give these pops of sweetness with every bite, but you can't deny it: Leftover ham makes these crunchy potato sticks incredibly delicious!
You can even try this using sweet potatoes or kamote instead!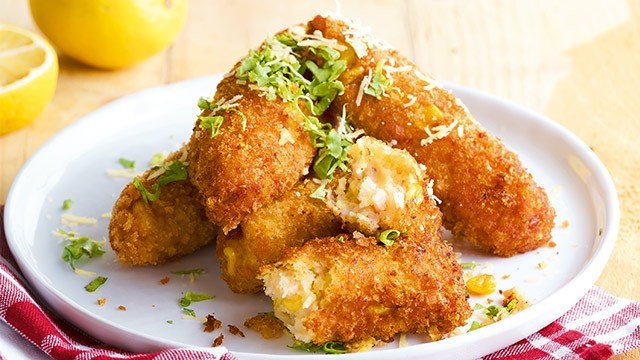 Ham and Corn Croquettes Recipe
Posted in:
Recipe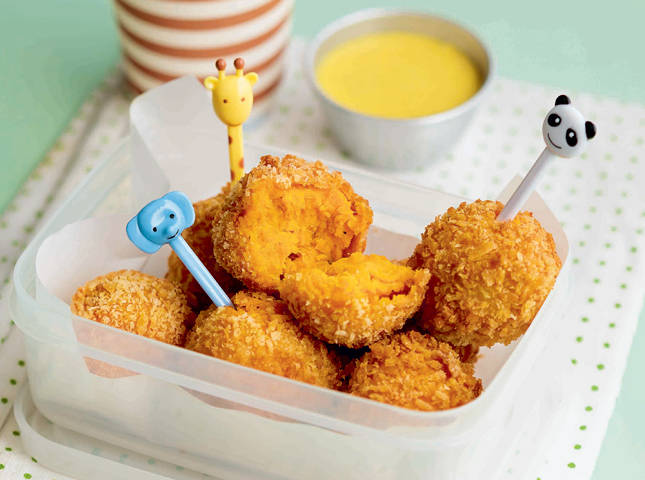 Sweet Potato Croquettes Recipe
Posted in:
Recipe
Need other ideas on what to do with ham and the kind of ham you have? Read more: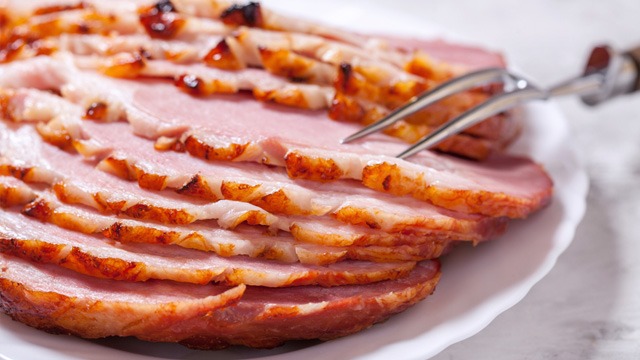 Delicious Ways To Enjoy Ham
Posted in:
Cooking
***