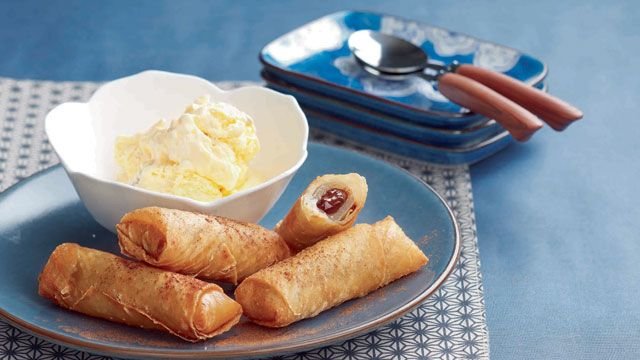 Did you celebrate the lunar new year with tikoy? If you did, did you also cook all the tikoy that you bought and likely received as well? We didn't either. We just had one too many boxes to eat in one sitting!
If you're like us, you probably are trying to think of ways to use up the tikoy before the week ends. Here are a few recipe ideas that make tikoy the star of your merienda meal:
1 Classic Tikoy Recipe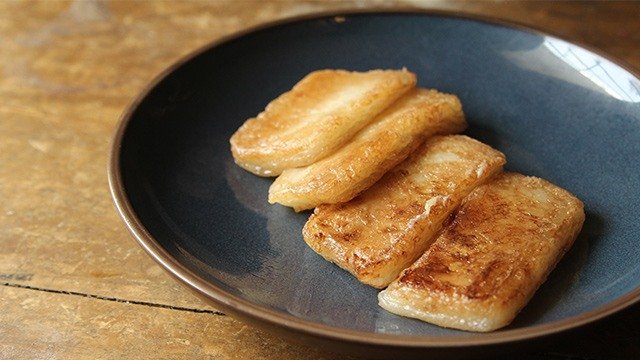 The classic way of eating tikoy is a popular way for good reason: it's really good! When you first get tikoy, it's this hard mound of sweetened glutinous rice cake that you probably wonder how you'll eat it. It's meant to be softened up so it's more appetizing and simply searing tikoy slices in oil (or butter!) is ideal.
2 Chocolate Tikoy Rolls Recipe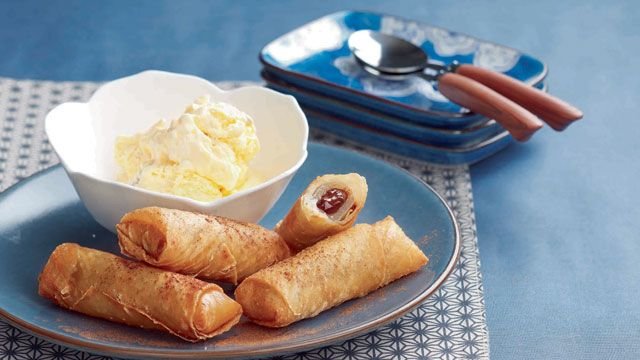 Tikoy cooked like normal can be boring, especially if that's what you've been eating all day, lunar new year day! When you want to bump up your tikoy cooking skills and try something new, try wrapping it in crispy lumpia wrapper! While the crispy wrapper is a great textural change from your usual tikoy, this also includes a burst of chocolate to give your tikoy extra delicious points!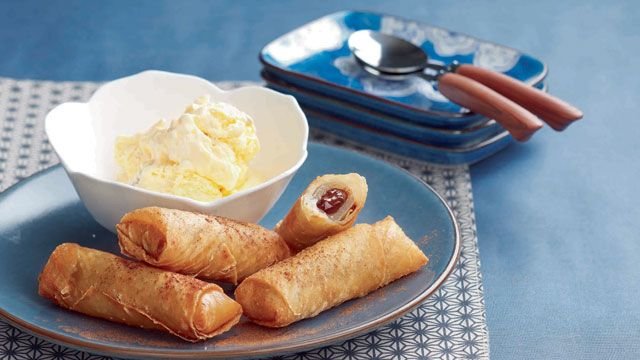 Chocolate Tikoy Rolls Recipe
Posted in:
Recipe
3 Tikoy-Langka Turon Recipe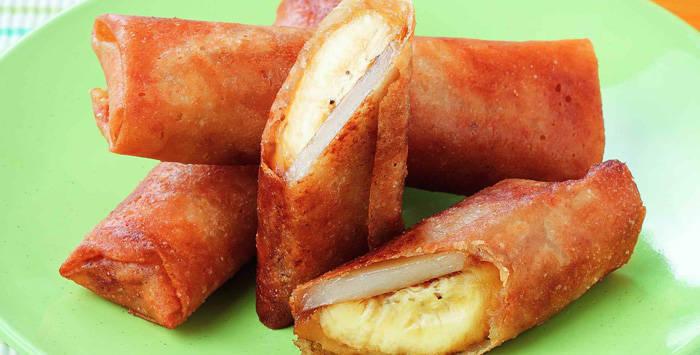 Turon is already a classic merienda meal, and you have also probably tried it tweaked many different ways. Have you tried it however with tikoy stuffed into it, too? You should! The heat makes the tikoy soft and chewy with a gooey stretch that is a delightful change from the usual banana-langka combo.
ADVERTISEMENT - CONTINUE READING BELOW
Recommended Videos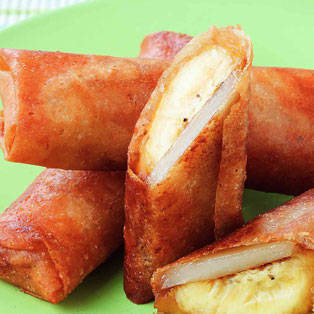 Tikoy-Langka Turon Recipe
Posted in:
Recipe
4 Ginataang Halo Halo Recipe With Flavored Bilo Bilo and Tikoy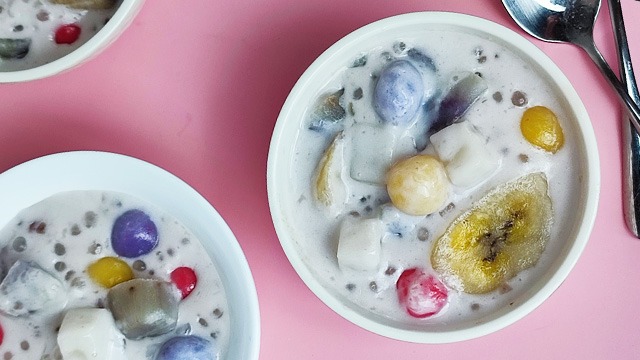 Ginataang halo halo is another classic merienda meal. It's more intensive to make since there are many ingredients that go into it but the resulting dessert soup is an extremely satisfying one. For this recipe, you not only make bilo bilo balls that are flavored but you also add in tikoy cubes to bump up the chewy factor with every spoonful you eat. Plus, if you don't have time to make the bilo bilo, the tikoy makes a fantastic substitute for it. You can even use different flavored tikoy just like Luk Yuen did, the inspiration for this decadent recipe.
***