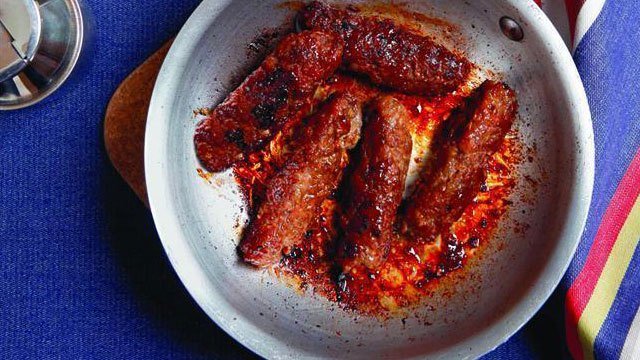 Longganisa is a typical Pinoy ulam and have quite a number of longganisa recipes. What's so great about it is that it can be made at home, too. When you make it yourself, it doesn't need to be loaded with preservatives that otherwise would end up in your food, which can be the case if it is store-bought. 
If you're worried that homemade longganisa recipes are difficult, rest easy. All of our homemade longganisa recipes are the skinless longganisa version, so there's no need to ever have to look for the pork intestine casings or even have to learn to properly stuff one. 
Whether you make it at home or bought it from the store, longganisa, in general, is super flavorful, so it's no surprise that there are a number of ways to cook it. If you've grown tired of simply frying longganisa for breakfast, here are recipes that show you how to cook with it: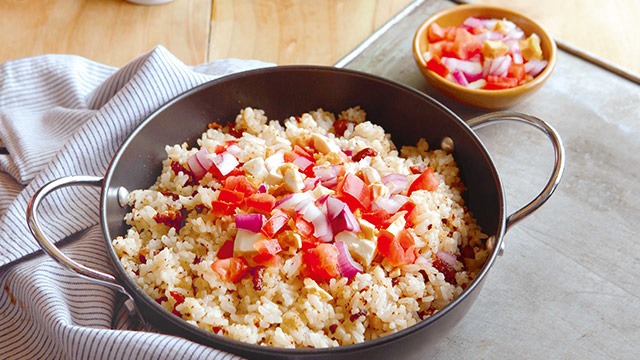 1 Longganisa Fried Rice Recipe 
How can you go wrong with a fried rice recipe? Practically every Filipino meal needs a rice dish and for this fried rice recipe, you just need some longganisa to beef up the flavors and make it even more appetizing to serve with another kind of ulam.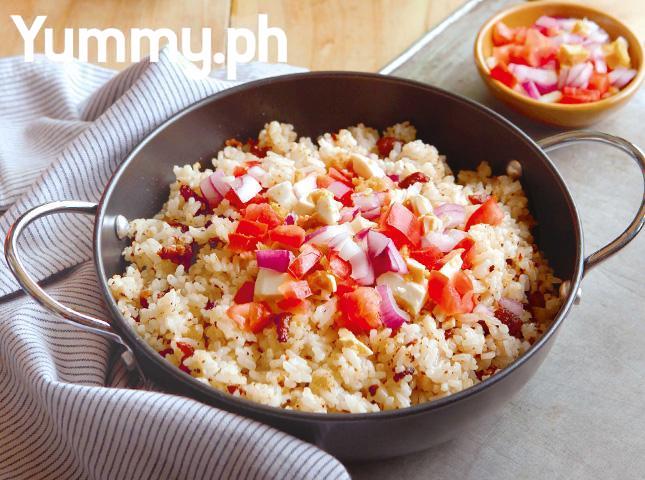 Longganisa Fried Rice
Posted in:
Recipe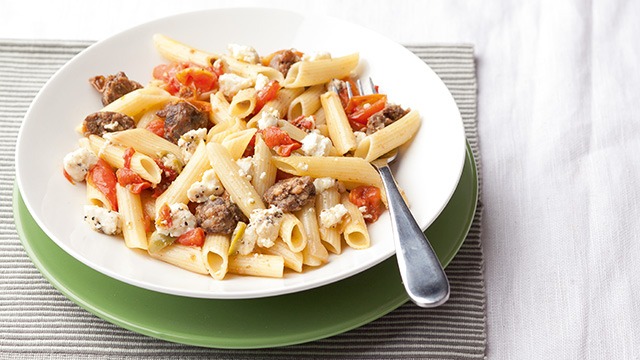 2 Longganisa Pasta Recipe  
When you're making a pasta dish, you know it's going to be a fast and easy recipe. That's why this longganisa recipe stays true to pasta's fast and easy tag. Cooking the longganisa in the oil flavors it, making this penne pasta recipe so flavorful and delicious despite its simplicity.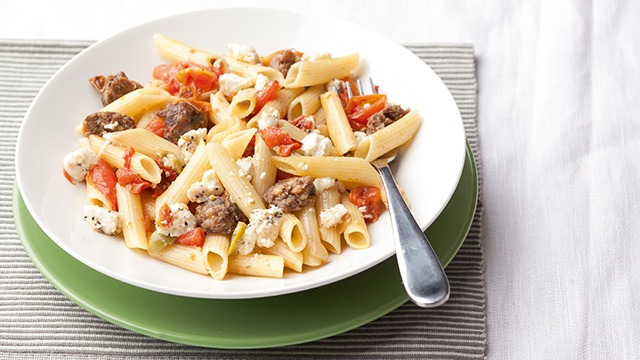 Longganisa Pasta Recipe
Posted in:
Recipe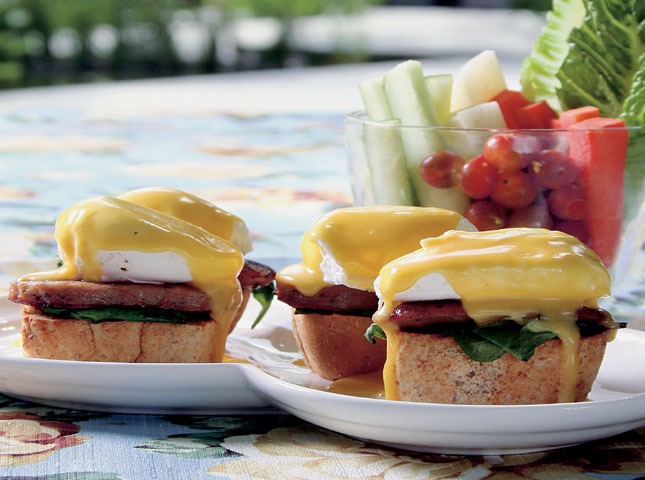 3 Lucban Longganisa Eggs Benedict Recipe 
You probably pay a lot just to have an eggs Benedict meal at your favorite specialty breakfast place. We say, there's no need to go to too much trouble or spend that much cash when you make it yourself! Here, the fancy ingredients are traded for the local version, including the ham which are swapped out for some slices of Lucban longganisa instead.    
ADVERTISEMENT - CONTINUE READING BELOW
Recommended Videos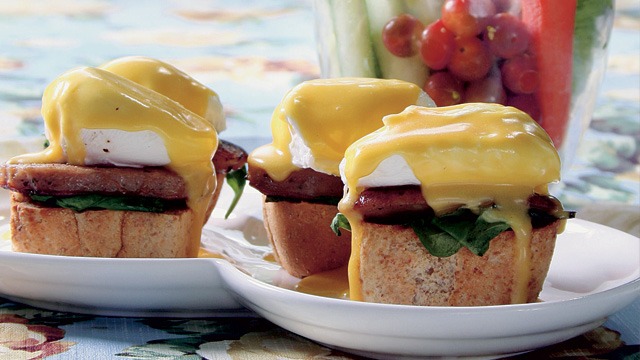 Lucban Longganisa Eggs Benedict Recipe
Posted in:
Recipe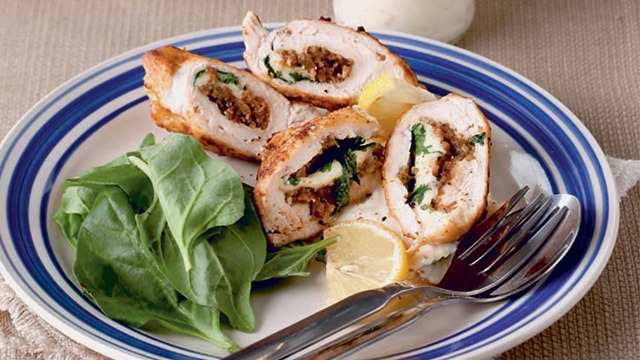 4 Longganisa and Kesong Puti Chicken Rolls with Garlic Sauce Recipe  
Longganisa is highly seasoned. That's what makes it into such an appetizing dish to serve with rice! Take advantage of this characteristic of longganisa and use it as a stuffing for these chicken rolls. By stuffing these chickens pieces with longganisa, you force the flavors of the longganisa into the chicken as it cooks, so it's flavorful seasonings ooze out and flavors the rest of the dish.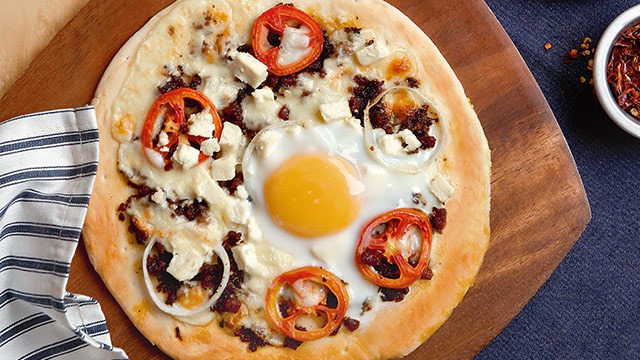 5 Longganisa Pizza Recipe 
Longganisa is basically a sausage so it shouldn't be surprising to see these local sausages garnishing a pizza. Here, the pizza is treated as a breakfast dish, and if you think about it, it's just a great big piece of bread topped with all the things you love about your plate of longganisa—minus the rice or pandesal. It even has tomatoes, onions, and even a fried egg served with it, too.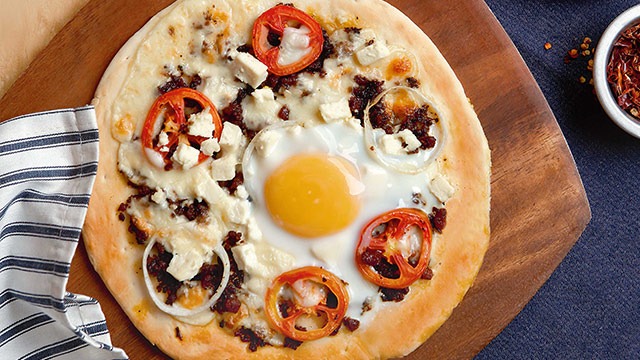 Longganisa Pizza
Posted in:
Recipe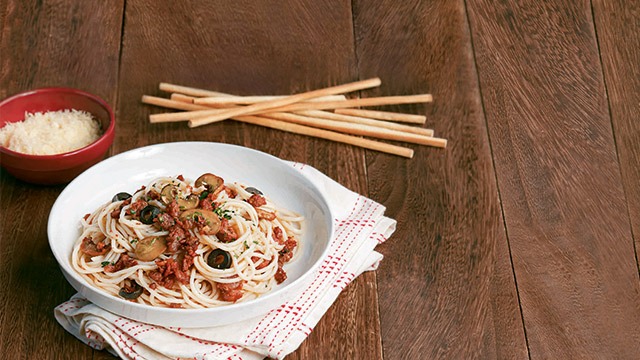 6 Linguine with Longganisa Sauce Recipe 
As a substitute for equally flavorful sausages that have been taken out of their casings, your favorite homemade longganisa is perfect to use in pasta recipes, too. It gives pasta bold flavors!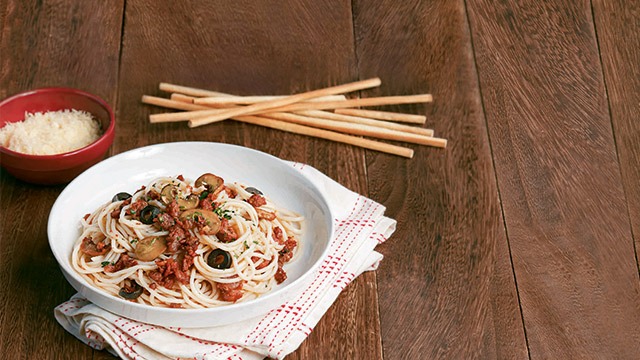 Linguine with Longganisa Sauce Recipe
Posted in:
Recipe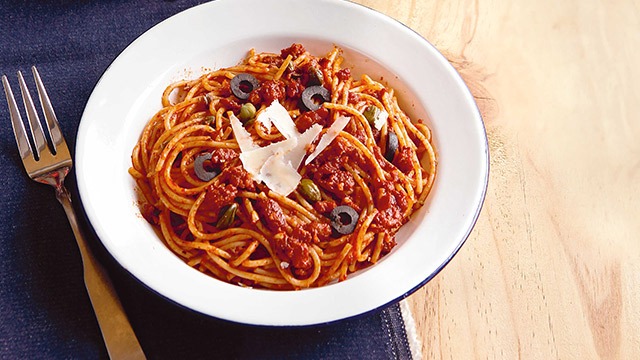 7 Spaghetti with Longganisa, Olives, and Capers Recipe 
This pasta recipe takes the longganisa and pairs it with some Mediterranean-inspired flavors. The briny olives and vinegar-soaked capers are perfect complements to the salty longganisa. All this is tossed in a tomato-based sauce that marries all the contrasting flavors of its ingredients before being tossed with the neutral taste of spaghetti.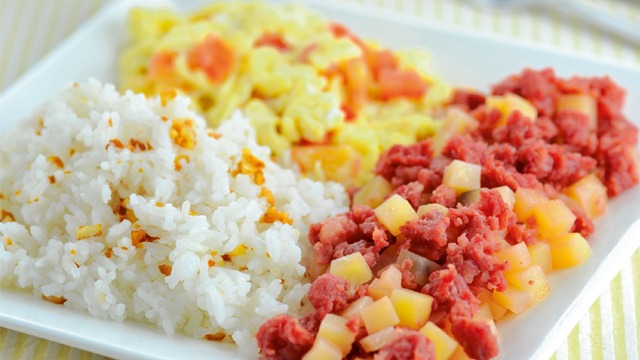 8 Longganisa Hash with Tomato Scrambled Eggs Recipe 
You've probably had longganisa breakfast meals for as long as you can remember. After all, that is the classic way of cooking and serving it. However, there is another way to cook it and if you love corned beef, this is a great way to enjoy meaty longganisa that's prepared just the way you like your corned beef. Plus, it's got a scrambled egg recipe that's quite simple yet tasty, too—the perfect side dish to serve with this hash.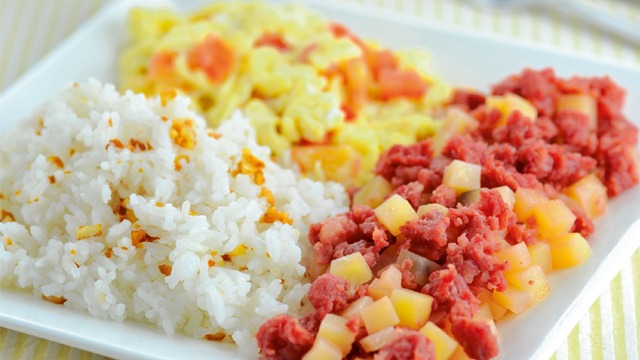 Longganisa Hash with Tomato Scrambled Eggs
Posted in:
Recipe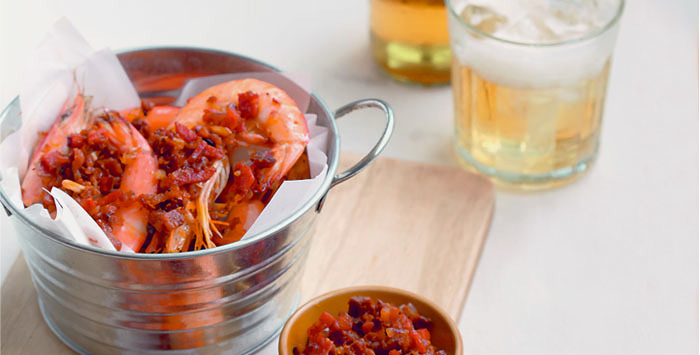 9 Shrimp with Chorizo Sauce Recipe  
Upgrade your favorite shrimp recipe with a sauce that's equally flavorful. With this recipe, you not only get the smoky flavors of chorizo in the chopped-up sauce, but you also get the flavors of longganisa in there, too. Best of all, this recipe just takes 20 minutes to prepare!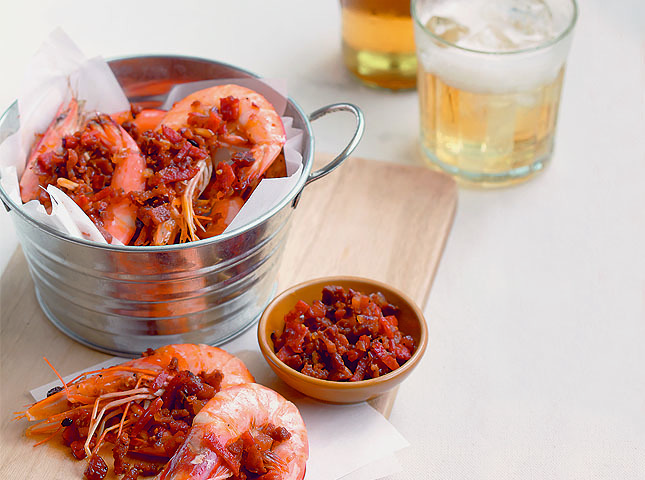 Shrimp with Chorizo Sauce
Posted in:
Recipe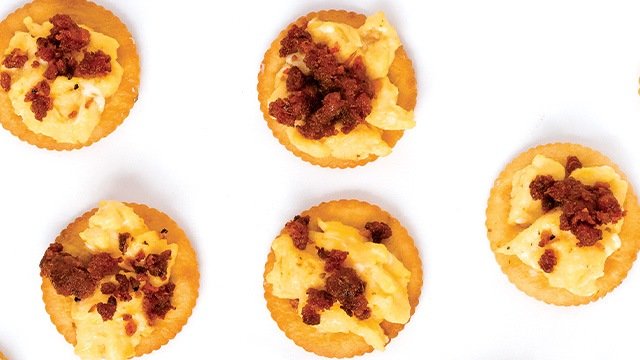 10 Sausage and Egg Bites Recipe 
Not every longganisa recipe needs to be a meal. In fact, it makes the perfect meaty topping for many dishes you can serve when you have a get-together planned! Here, the longganisa is crumbled and sauteed until a little crispy so it can serve as the meaty crunch on top of creamy scrambled eggs of these appetizing crackers. It makes for flavorful pica-pica!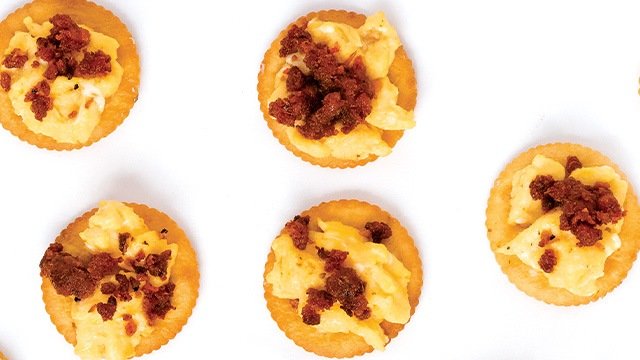 Sausage and Egg Bites Recipe
Posted in:
Recipe
ALSO READ: