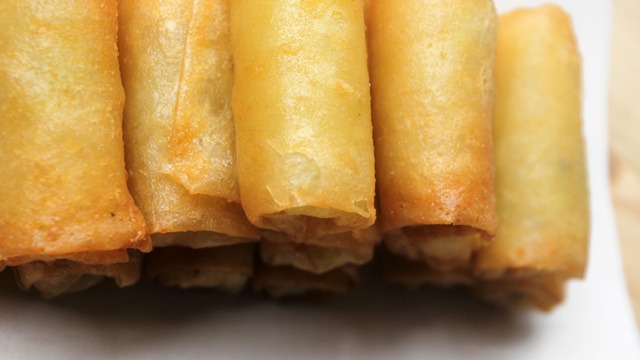 Lumpia filling ideas range from meat to veggies.
What is your favorite kind of lumpia filling?
There are many kinds of lumpia recipes that you can try and each one may have something different inside. The filling can be a ground meat filling that you bite into or thinly sliced veggies tossed together to be dunked into a flavorful dipping sauce.
If you're curious what else you can stuff in your lumpia, here are filing ideas that you didn't think to use or add to your recipe: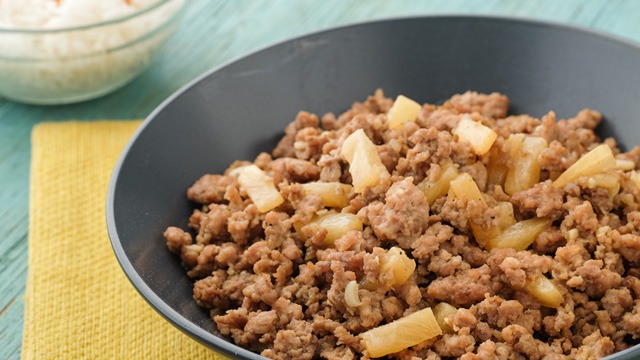 1 Use your favorite giniling recipe. 
Giniling recipes are some of the most flavorful recipes you can make. It's also one of the easiest to cook. Ginling recipes are loaded with ingredients, too. 
All of these characteristics of the giniling make it an ideal filling idea for lumpia. You can swap out your usual lumpiang shanghai recipe and use a giniling recipe instead. Since this is a recipe in itself, you can stuff the mixture when making the lumpia or you can roll it up when it's cooked already. Lumpia filled with leftover ginling is a great leftover recipe idea!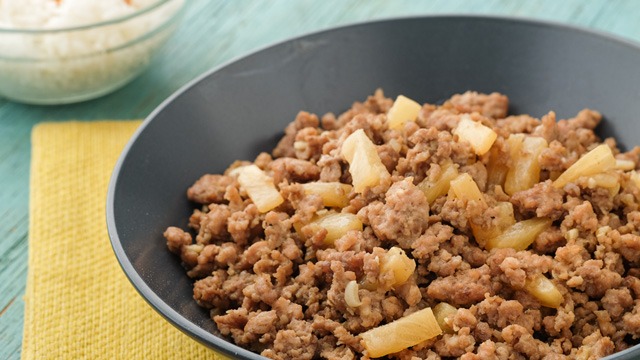 Pork Giniling with Pineapples Recipe
Posted in:
Recipe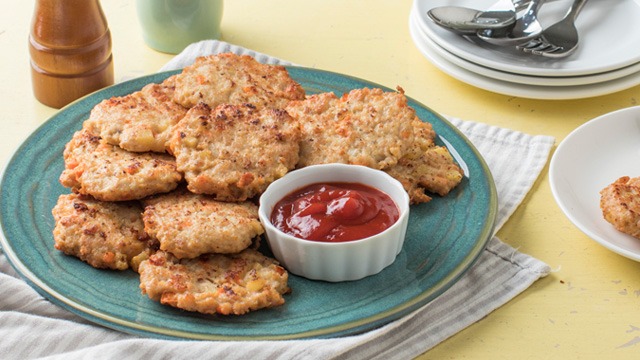 Giniling na Chicken Torta Recipe
Posted in:
Recipe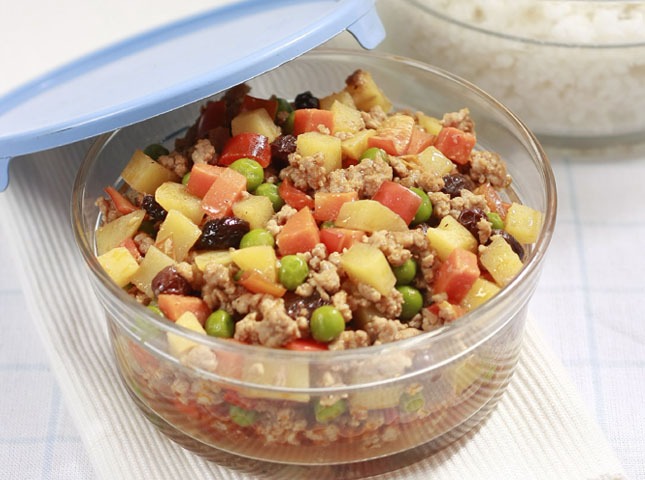 Pork Giniling Recipe
Posted in:
Recipe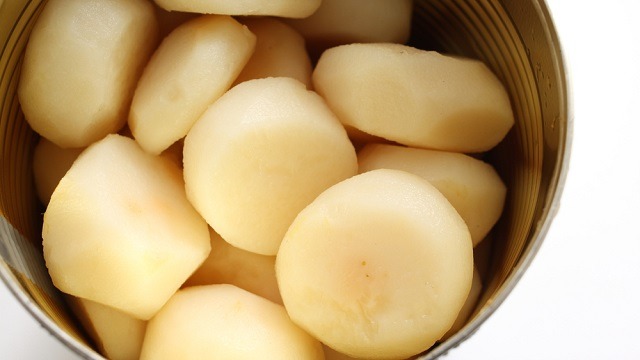 2 Add water chestnuts or singkamas for crunch. 
If you want to add something different into the filling of your lumpia recipe, you can add any number of ingredients to your version. However, for a crunch that's surprising and stays crunchy even after being cooked, try adding chopped singkamas, also known as jicama, or the more unique water chestnuts. 
The singkamas is actually not an uncommon ingredient in ground meat fillings. It's an ingredient in some siomai to keep it juicy and tender. Water chestnuts meanwhile are rarer in dishes but it's a traditional ingredient in classic chicken pastel recipes. Plus, it's easy to add in any meat mixture. Just chop as finely or chunky as desired, stir in, and season to taste. Just remember to cook a portion to check for seasoning, so you don't dilute the original flavor of your lumpia filling.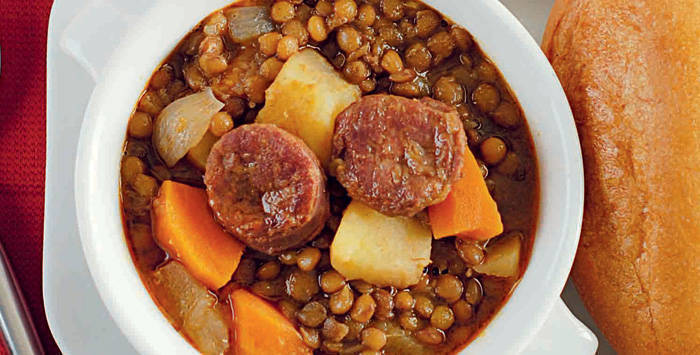 ADVERTISEMENT - CONTINUE READING BELOW
Recommended Videos
3 Stir in monggo, lentils, and other beans. 
It might sound odd but you can add monggo, lentils, and other beans to the filling mix of your lumpia. These make fantastic meatless options but maintain the filling quality that you may be looking for when you eat meat. If you're looking to keep your lumpia recipe hearty but are cutting down your consumption of meat, these legume options absorb flavors well so you might not miss the meat. 
These options also create a creamy texture that you won't get from meat. It's a surprise that might be welcome for those who love flavor without the guilt.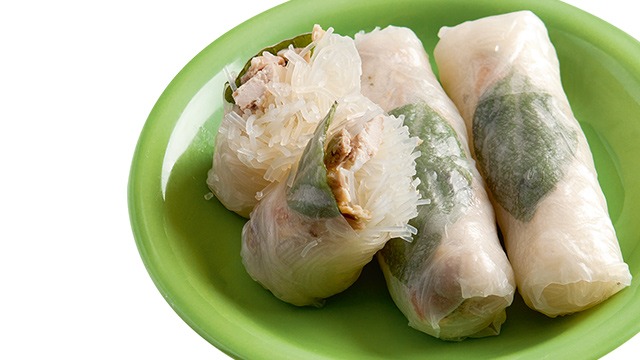 4 Try rice or rice noodles. 
Not all lumpia need to be stuffed with meat or even vegetables. Adding vermicelli, rice noodles, pancit bihon, or steamed rice that's been mixed with a flavorful sauce to the lumpia filling can be the alternative you want to try. The idea may sound odd, but you just have to try Vietnamese spring rolls to know that this tweak to a lumpia recipe can definitely work. 
The cooked noodles or the rice can even be mixed with meat, such as shredded chicken, ground meat, or even steamed shrimp are all alternative options you can try.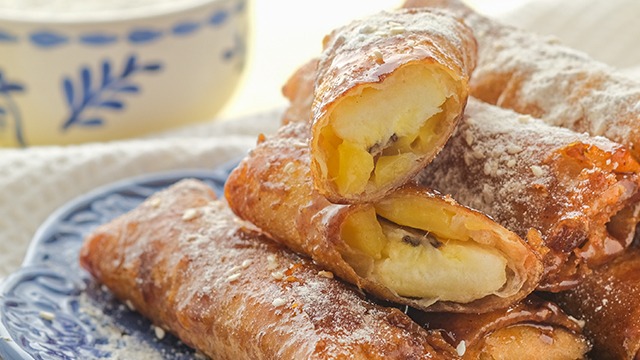 5 Make fruit rolls. 
Turon is a kind of lumpia! This sweet version of the savory lumpia that many know is commonly lumpia wrappers rolled around sugared saba bananas. However, who said that only bananas can be used to make turon? There's a need to think out the box to enjoy a dessert lumpia with a twist.
Why not try a lumpia that not only has bananas but strawberry slices in there, too? Langka or jackfruit that's been sweetened is a common addition to turn already but how about some ube halaya? Turon doesn't even need to contain bananas! 
If you need a great pie crust alternative for an apple pie, an apple turon, complete with a shower of a mix of ground cinnamon, cloves, and even a little nutmeg to make it super aromatic, sounds like a delicious recipe hack.  
Are these alternative lumpia filling ideas making you excited about your next lumpia recipe?  
ALSO READ: 
***
Thinking about what to cook next? Join our Facebook group, Yummy Pinoy Cooking Club, to get more recipe ideas, share your own dishes, and find out what the rest of the community are making and eating!
Got your own version of the classic dishes? Pa-share naman! Get your recipe published on Yummy.ph by submitting your recipe here.