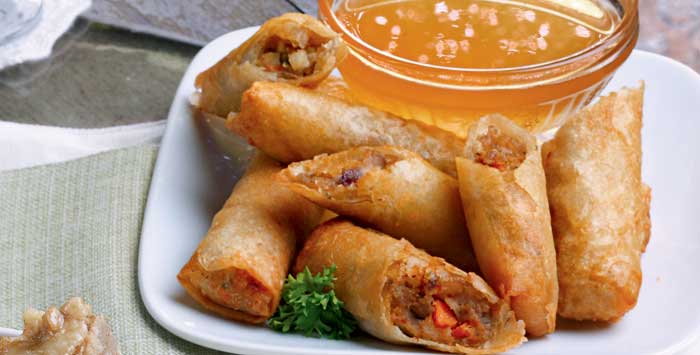 We totally understand why some people love lumpia because what's not to love? This crispy and crunchy roll with savory or sweet ingredients can be both ulam or dessert.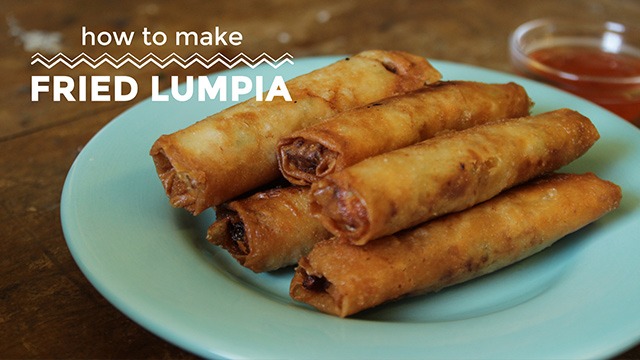 WATCH: How to Make Fried Lumpia
Posted in:
Cooking
The lumpia is really a highly versatile dish because you can stuff it with anything: from shredded adobo to smoked bangus flakes. Take a look at these recipes which shows you how to play with its fillings to create a snack that's a powerhouse of flavor in every bite.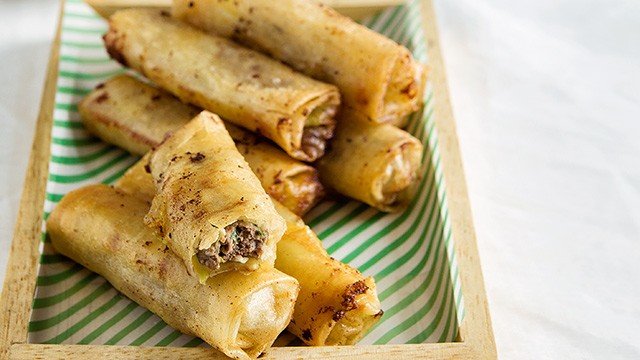 1 Taco Lumpia Recipe
If you love Mexican flavors, then you can't beat this rolled-up version of the taco. While it may have the same flavors, this is one taco that's definitely easier to eat!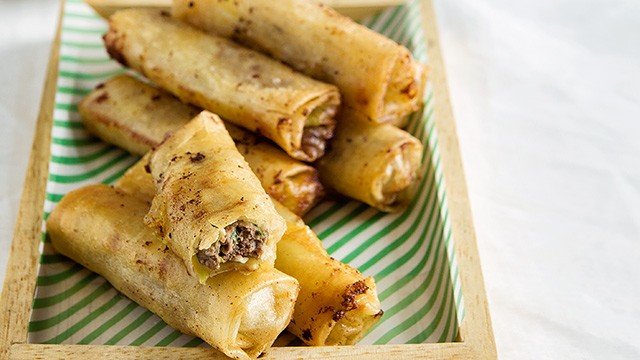 Taco Lumpia Recipe
Posted in:
Recipe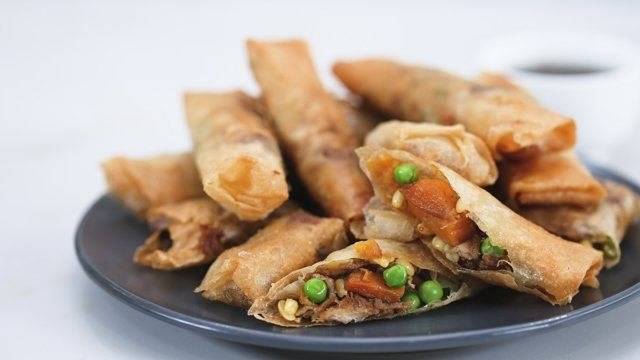 2 Lumpiang Adobo Recipe
Making a large batch of adobo happens a lot in Pinoy kitchens, so take advantage of the extra servings by making these flavorful and crispy rolls stuffed with the shredded adobo and some root vegetables to give it a hint of sweetness against the adobo's signature saltiness.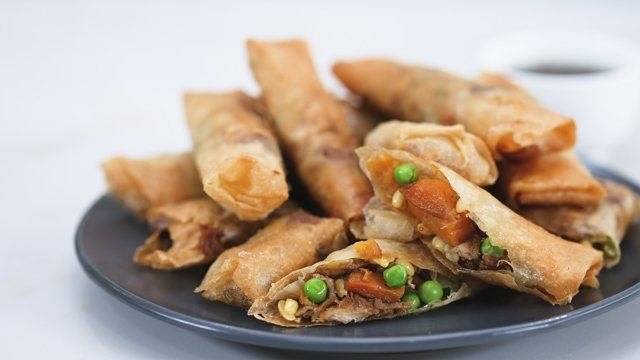 WATCH: How To Cook Lumpiang Adobo
Posted in:
Cooking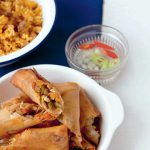 Fried Lumpiang Adobo
Posted in:
Recipe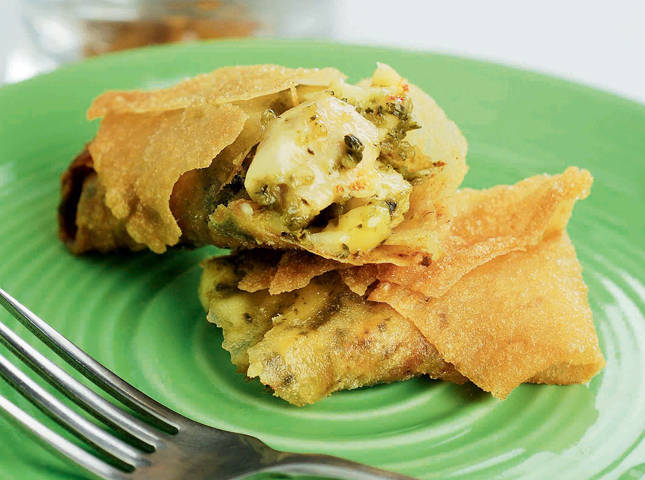 3 Chicken Pesto Lumpia Recipe
This recipe stuffs what you might place in a sandwich into lumpia wrappers for a delicious modern and western take on our spring roll.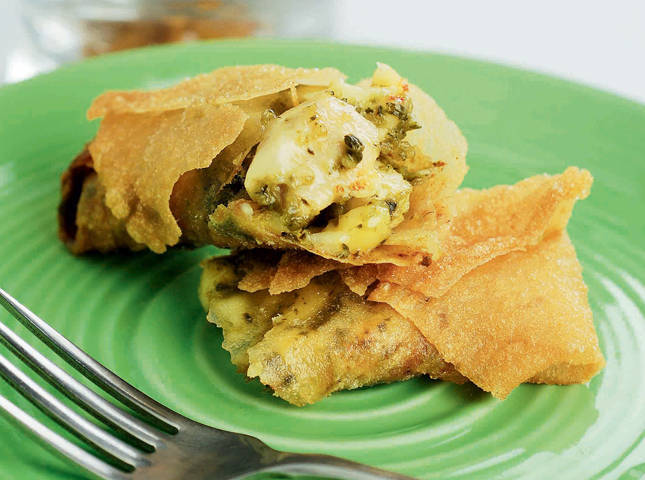 Cheesy Chicken Pesto Lumpia
Posted in:
Recipe
4 Smoked Bangus Lumpia Recipe 
The bangus used in this recipe is the golden bangus that's been smoked and salted. What you get is a richly flavorful fish that is both salty and smokey at the same time. It's the highlight of these rolls since it's crunchy on the outside, yet soft and packed with flavor on the inside.    
ADVERTISEMENT - CONTINUE READING BELOW
Recommended Videos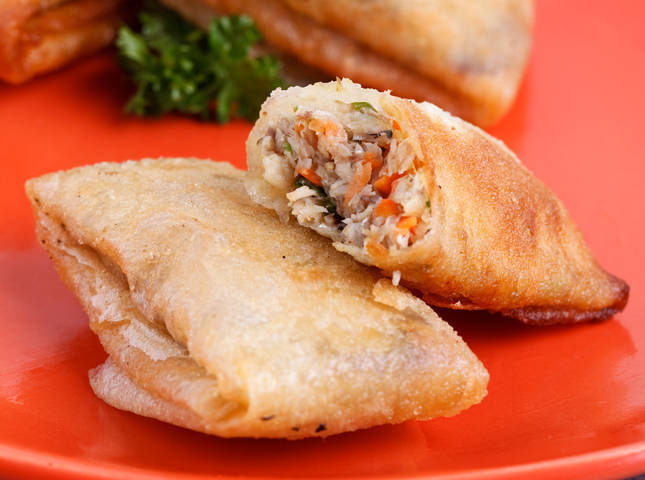 Smoked Bangus Lumpia
Posted in:
Recipe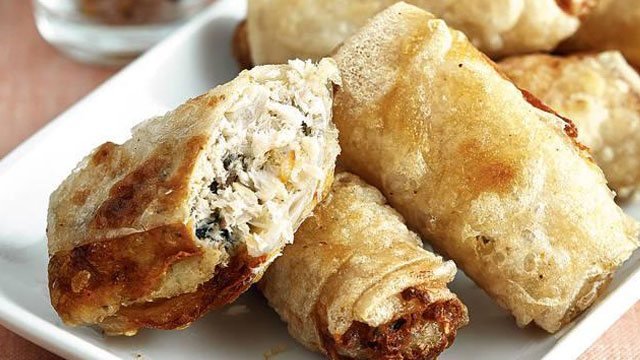 Smoked Bangus Rolls and Fish Chicharon
Posted in:
Recipe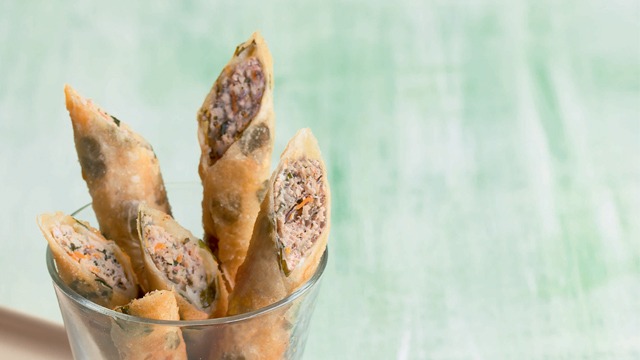 5 Malunggay and Fish Lumpia Recipe
Boost the nutritional value of your lumpia recipe with the simple addition of malunggay. Plus, it tastes delicious, too.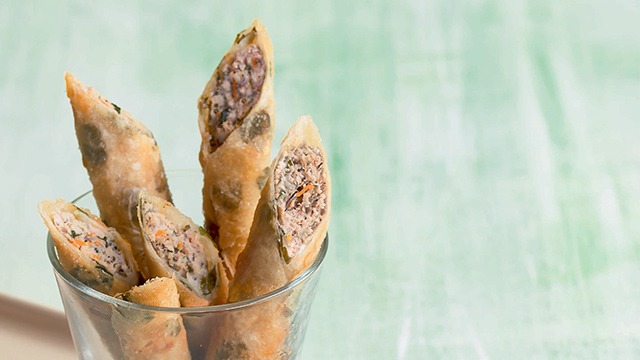 Malunggay and Fish Lumpia Recipe
Posted in:
Recipe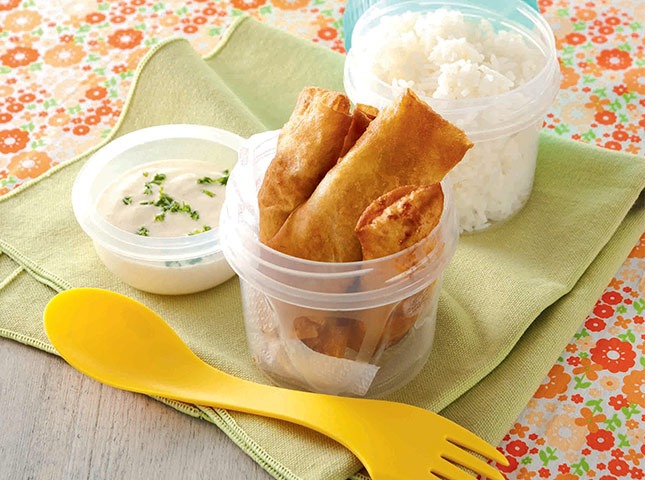 6 Tuna Lumpiang Shanghai Recipe
Change up the filling of your lumpiang Shanghai with this clever ingredient switch that may just be as tasty as the original. Plus, it's got a creamier texture that should win over any nay-sayers. Pass the garlic mayo dip, please!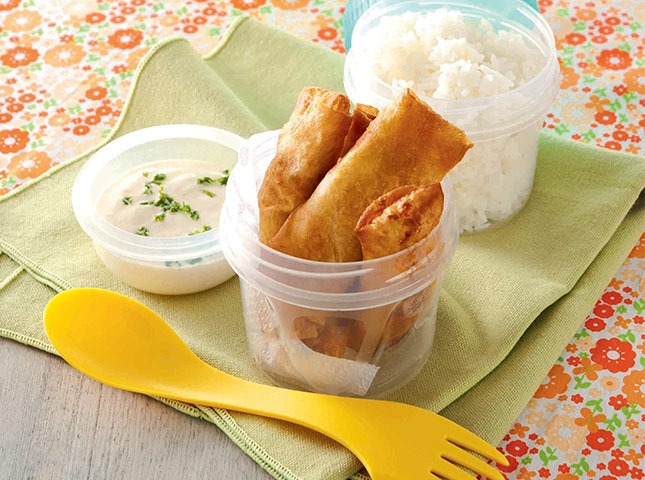 Tuna Lumpiang Shanghai Recipe
Posted in:
Recipe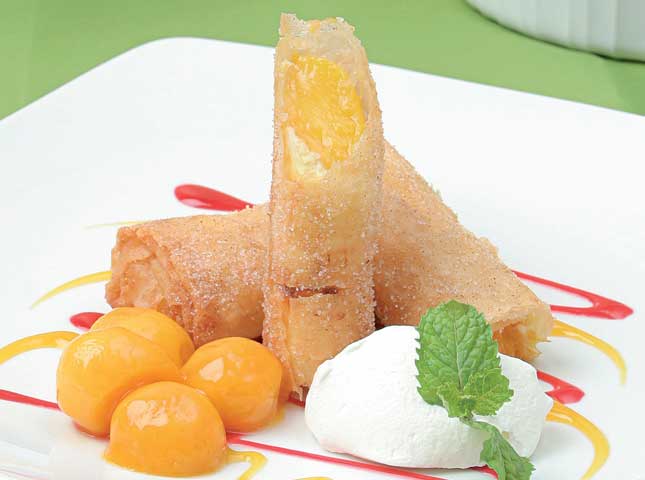 7 Mango Spring Roll Recipe
Ditch the saba just this once to make the mango version of the turon. It's just as sweet without the addition of sugar. Make it fancier than your usual with a scoop of vanilla ice cream and mango balls on the side when you're seeking to impress.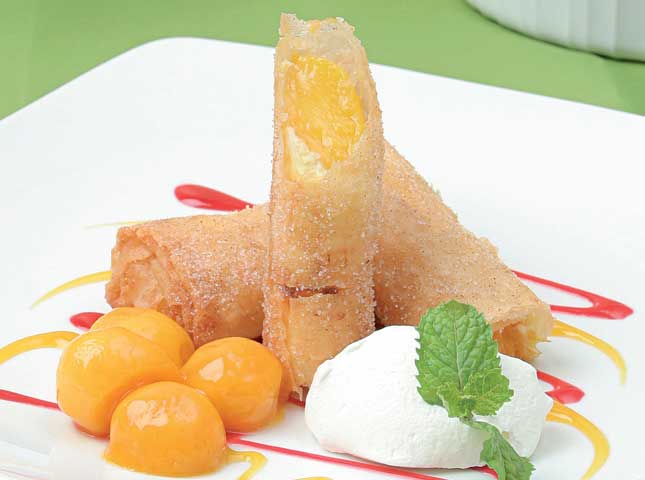 Mango Spring Roll
Posted in:
Recipe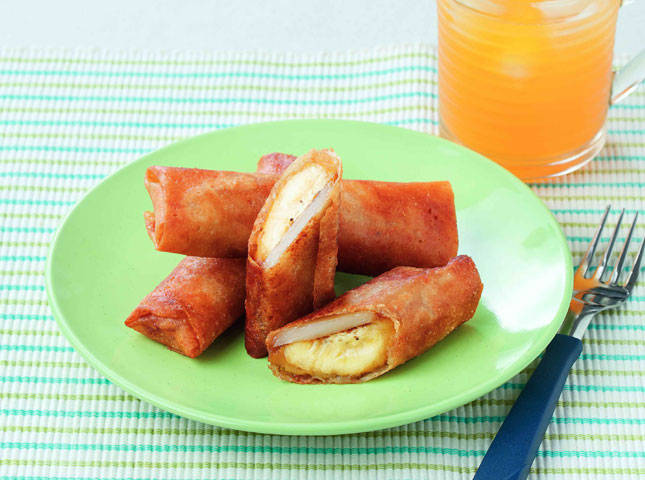 8 Tikoy-Langka Turon Recipe
There are many turon recipes out there but the ingredients for this one is both sweet, chewy, and incredibly fruity and delicious all at once. It's the fusion turon recipe that's perfect for any celebration.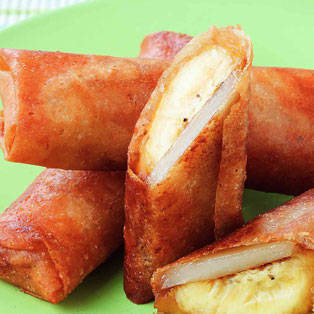 Tikoy-Langka Turon Recipe
Posted in:
Recipe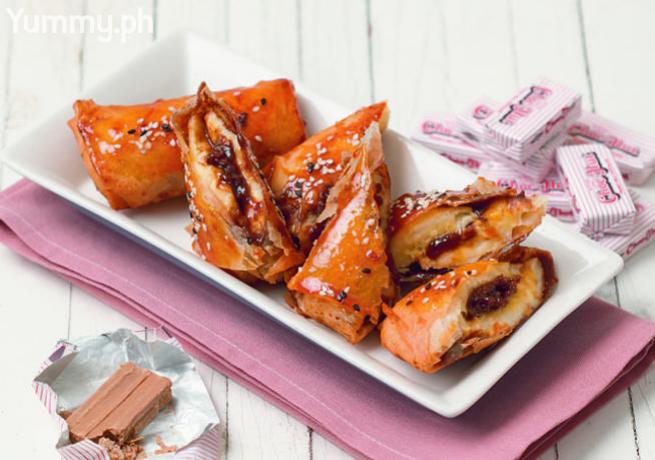 9 Chocnut Turon Recipe 
Chocnut is just as Pinoy as the turon or the lumpia, so it's just right that with the combo of the two to create an incredibly addictive snack that's sweet and uniquely Filipino.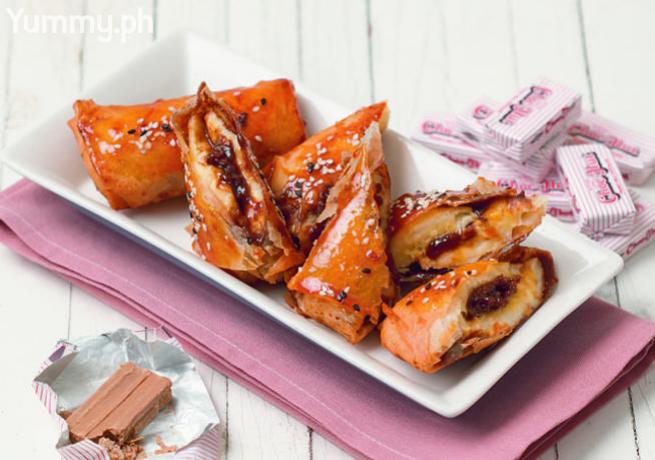 Chocnut Turon Recipe
Posted in:
Recipe
So, if you're looking to do other wonderful things to the lumpia other than stuffing it with the usual vegetable, ground pork, and saba bananas, you should try one of these recipes to delight those who will take a bite.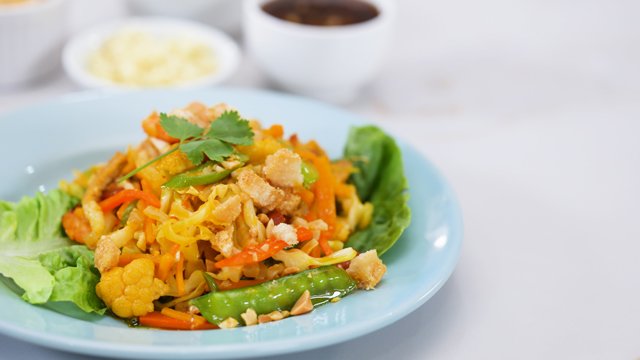 WATCH: How To Cook Lumpiang Hubad
Posted in:
Cooking