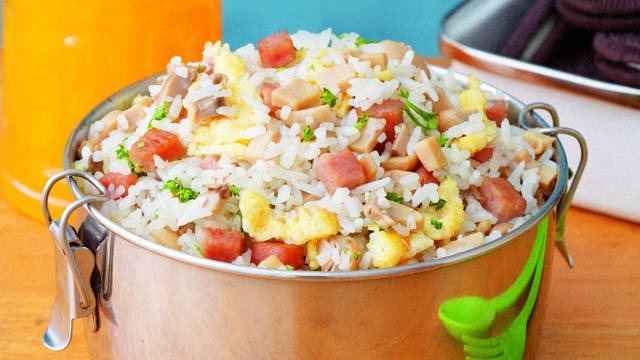 Luncheon meat makes fast, easy, affordable, and delicious meals that are perfect for baon. Its flavor and texture pack well, and it will always cut down on prep time for meat. Whether it's for your kids or for yourself, these recipes using your favorite luncheon meat will help make fuss-free and delicious baon.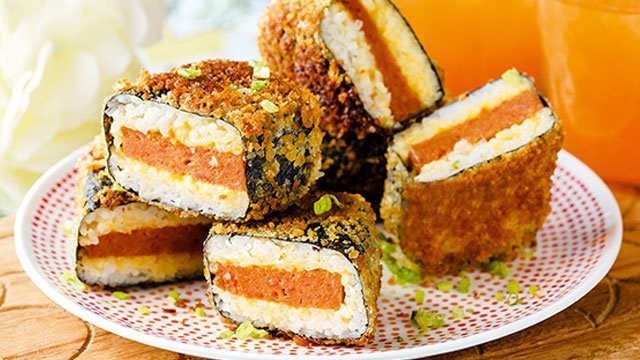 1 Crispy Spam Musubi Recipe
What makes this so perfect as baon is one, it already has rice, and two, the Panko breading's crunch can survive for a few hours. Texture often suffers for baon, but not for this delicious treat. Yes, it takes a bit of effort, but isn't it just worth it?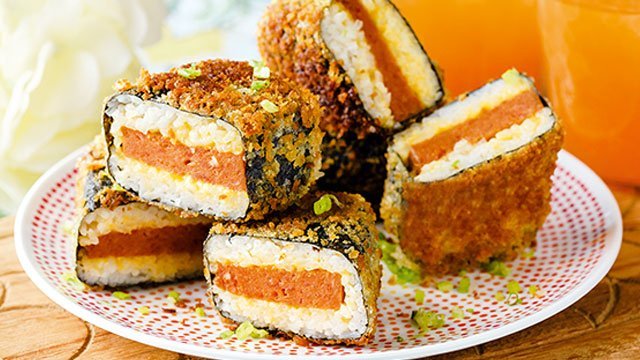 Crispy Spam Musubi Recipe
Posted in:
Recipe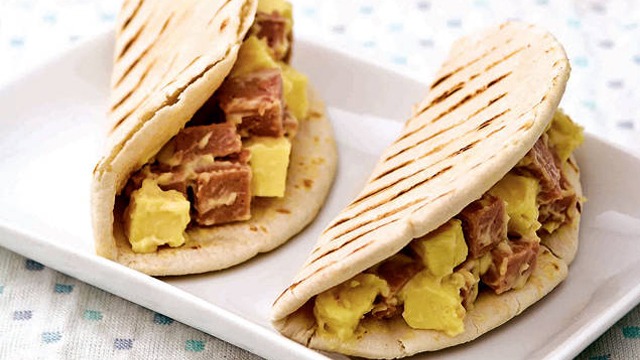 2 Luncheon Meat and Cheese Wrap Recipe
Wrapped in pita bread, this baon is incredibly easy to eat, making it a favorite if you're on the go even during lunch time, or if you're prepping for someone who has trouble finding time to eat. Plus, the cheesy addition makes it so attractive to young, picky eaters.
Are you reluctant because the pita requires grilling? There's no need to be. Though grilling is the best, flavorful option, you can also do the following instead: use an oven toaster, a Panini press, or a grill pan.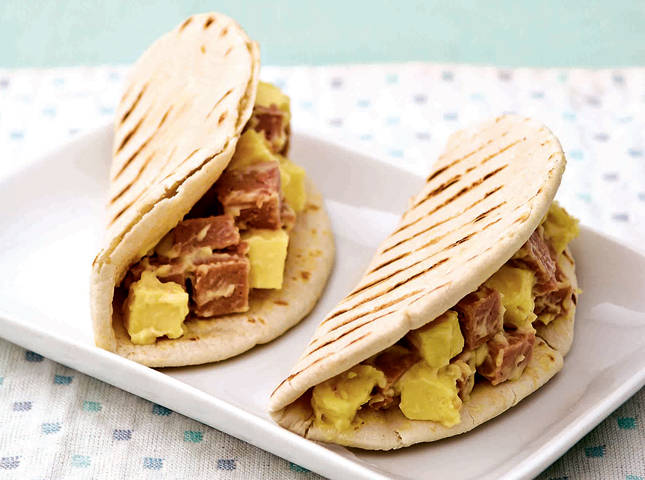 Luncheon Meat and Cheese Wrap
Posted in:
Recipe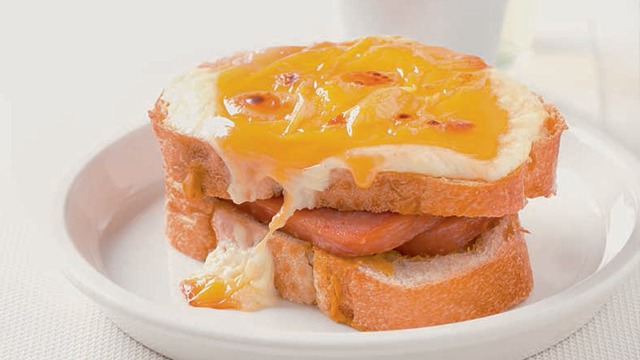 3 Luncheon Meat Croque Monsieur
Who says luncheon meat sandwiches have to be boring? Celebrate your love for luncheon meat with this fancy recipe. When you pack it, make sure you pack the sauces separately which will save you from soggy bread. If your office pantry has an oven toaster, make sure to use it and get that perfect cheesy melt.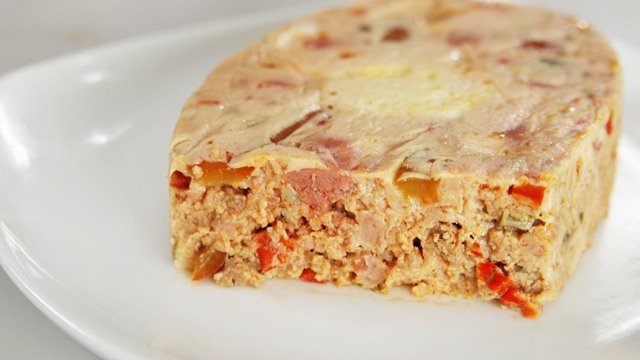 4 Everlasting (Marikina-style Meatloaf) Recipe
It's not obvious but the flavor of this delicious meatloaf is bolstered by luncheon meat! Though this recipe takes a bit of time, the beauty of it is you can make it in bulk on a Sunday and have make-ahead meals.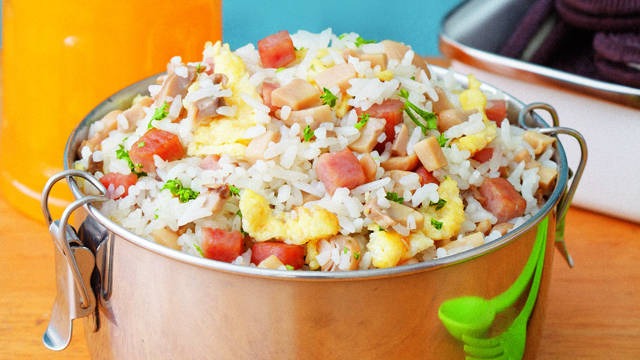 5 Luncheon Meat Fried Rice Recipes
Use last night's leftover rice for any of these delicious fried rice recipes. Whether you want it simple with scrambled eggs and mushrooms, healthy veggie additions, or flavorful, bright kimchi, we've got the recipe you need.
ADVERTISEMENT - CONTINUE READING BELOW
Recommended Videos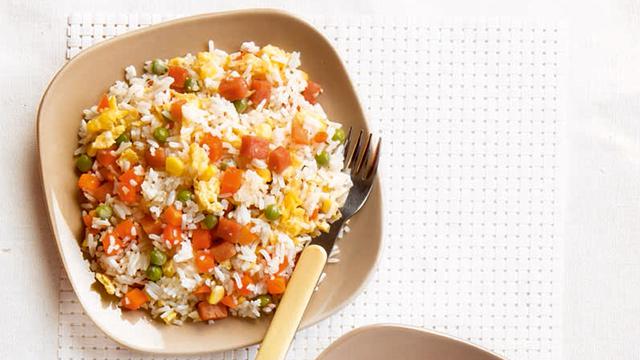 Spam and Veggie Fried Rice
Posted in:
Recipe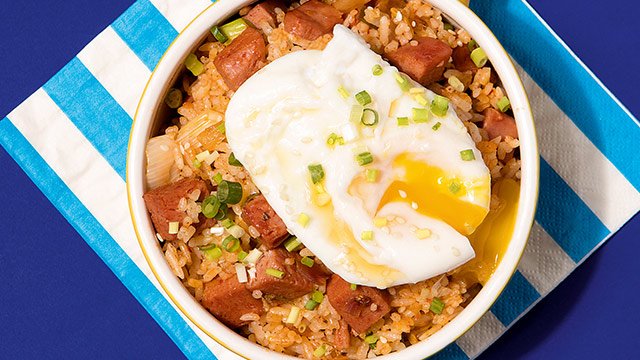 Spam and Kimchi Fried Rice Recipe
Posted in:
Recipe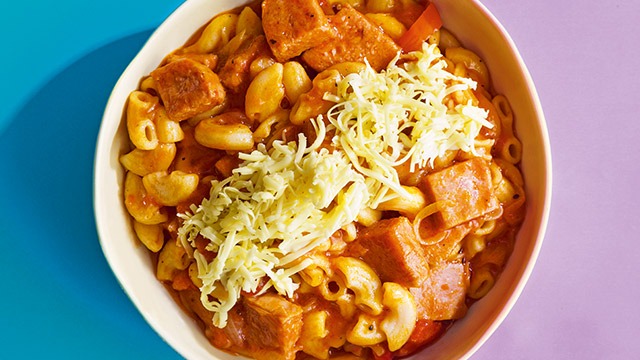 6 Spicy Ham Pasta Recipe
This spiced up, aromatic stew that's creamy and cheesy is wonderful for lunch. Those delicious flavors aren't dulled, making every bite just as satisfying as if it were fresh.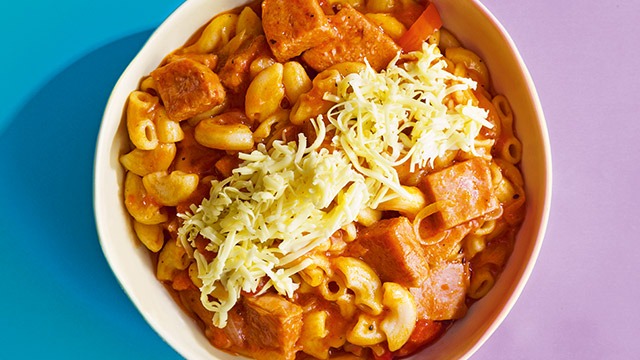 Spicy Ham Pasta Recipe
Posted in:
Recipe
If a good breakfast starts your day right, a good lunch meal sets you on a steady path to finish well. So don't neglect your baon meal prep! Let luncheon meat make it effortless!
ALSO READ: