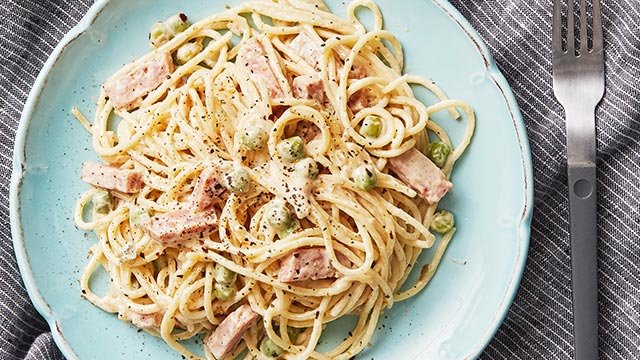 Luncheon meat is a staple in many households. It's ready-to-eat straight from the can, but can also be cooked, gently fried for a fast and intensely tasty meal that pairs perfectly with rice. In fact, you can toss the ready-to-eat meat as chunks, strips, and bits into practically any dish and it can only be made better with it.
It's such a versatile ingredient in your kitchen that you can use it any time of the day, too, from your breakfast fried rice to an intimate pasta dinner dish. Whichever dish you're making, you can't go wrong by adding it to make the dish heartier.
Here are all the dishes we think you should be making with a can (or two!) or the beloved canned meat product: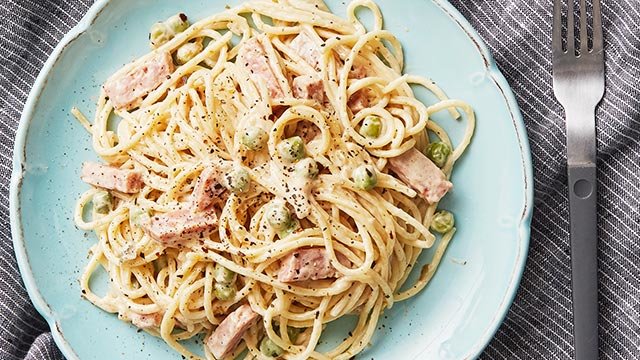 Luncheon Meat Carbonara
How can you go wrong with carbonara? In this version however, we ditch the bacon and swap it out for something heartier, tastier, with definitely more meat than the bacon bits that are usually tossed in the creamy pasta sauce. The lunchoen meat is not only a great meat substitute for bacon, this dish could just possibly become the new favorite pasta of the family.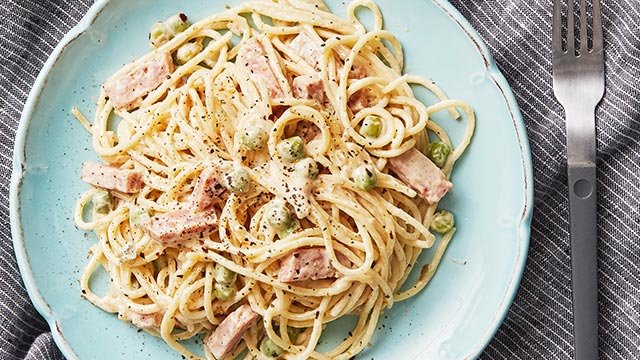 Luncheon Meat Carbonara Recipe
Posted in:
Recipe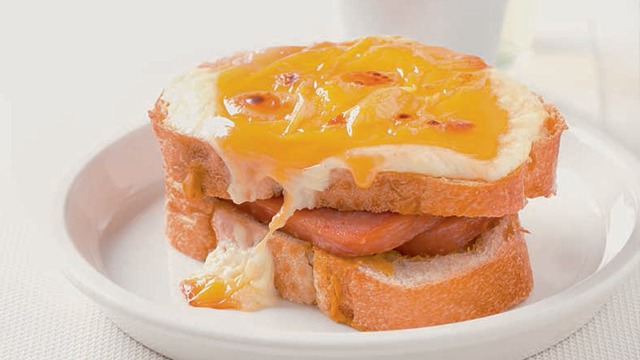 Luncheon Meat Croque Monsieur 
Upgrade your breakfast sandwich with this easy version of the fancy French sandwich. The best part of this delicious and flavor-packed sandwich? It's easily made using a pan and a toaster oven.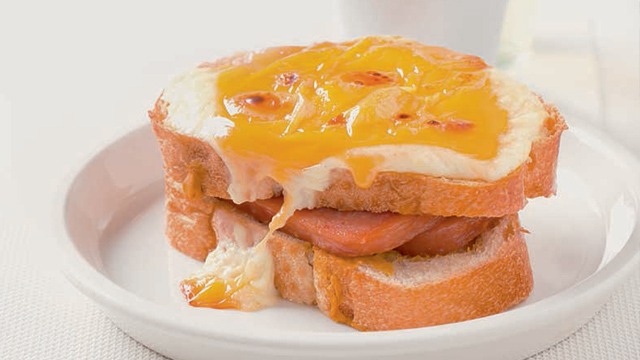 Luncheon Meat Croque Monsieur
Posted in:
Recipe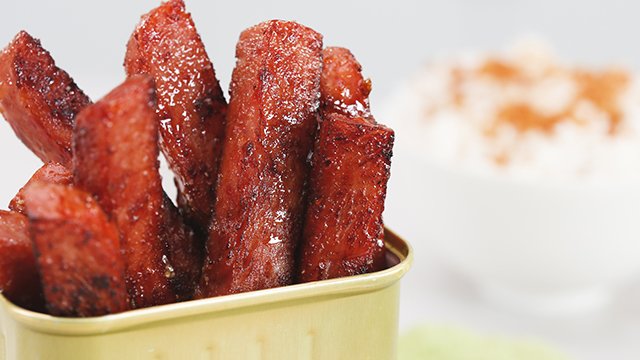 Caramelized Spam 
Chicken fries was just the beginning. This version of the meaty strips is made even more flavorful by caramelizing strips of the canned meat, giving it a distinctive sweet and salty taste that anyone will enjoy.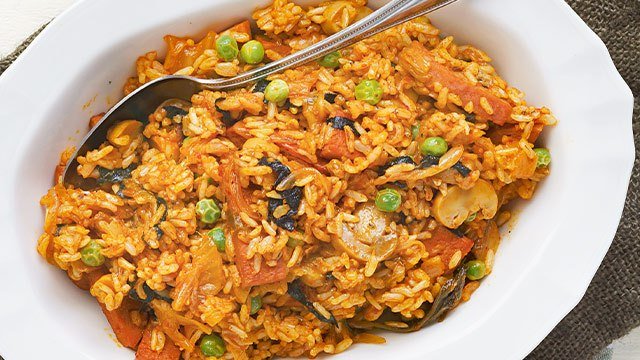 Spam and Kimchi Rice   
It's the kimchi that makes this mouthwatering fried rice dish an unforgettable one. If you love kimchi, then you'll love that this mixes the flavors of that spiced vegetable, luncheon meat, nori seaweed strips, and rice to create a fried rice that's an all-in-one meal.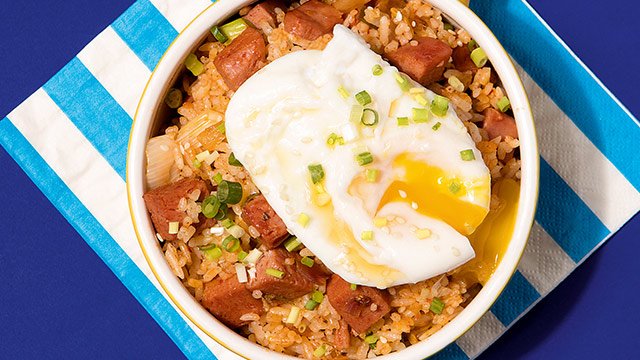 Spam and Kimchi Fried Rice Recipe
Posted in:
Recipe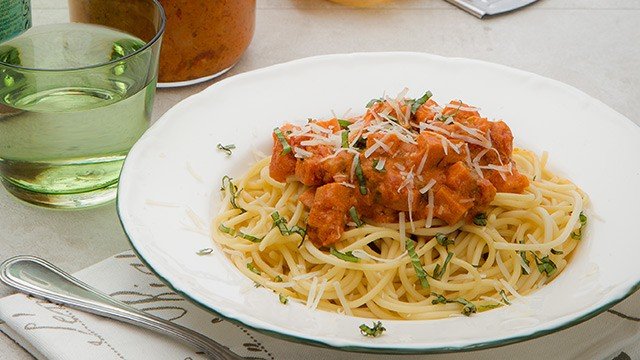 ADVERTISEMENT - CONTINUE READING BELOW
Recommended Videos
Tomato and Spam Pasta  
Seems tomatoes and luncheon meat are a match made in flavor heaven. In this pasta dish, it takes the sour notes of tomatoes and lets the luncheon meat and some cream to temper its flavor, transforming this pasta sauce into a chunky, savory, and creamy mixture that can perfectly coat spaghetti noodles.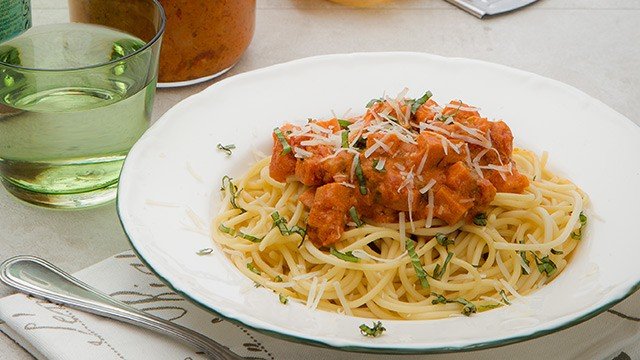 Tomato and Spam Pasta Recipe
Posted in:
Recipe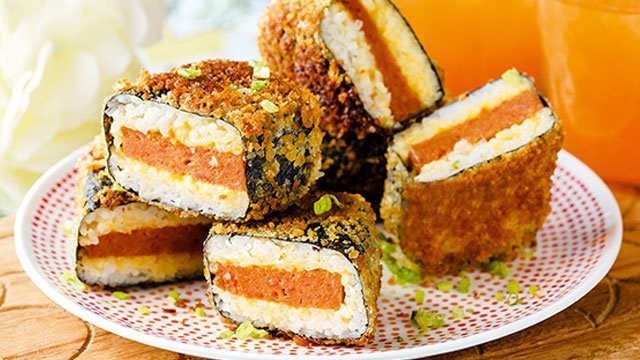 Crispy Spam Musubi 
The wrapping technique of sushi makes eating these handheld lunch meals easy. This is like the Asian version of the Western sandwich but made with rice, nori sheets, and stuffed with your favorite dish. In this case, slices of the luncheon meat make these packages the right shape and size for holding and eating straight from your hand.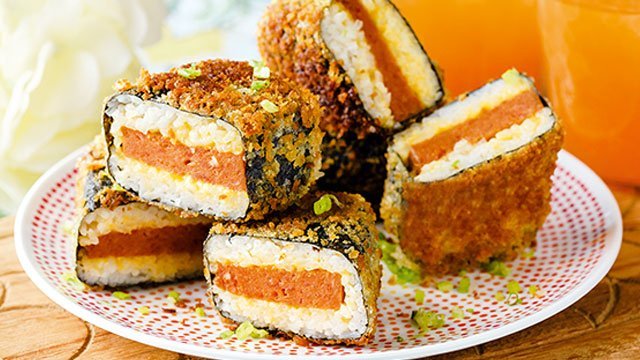 Crispy Spam Musubi Recipe
Posted in:
Recipe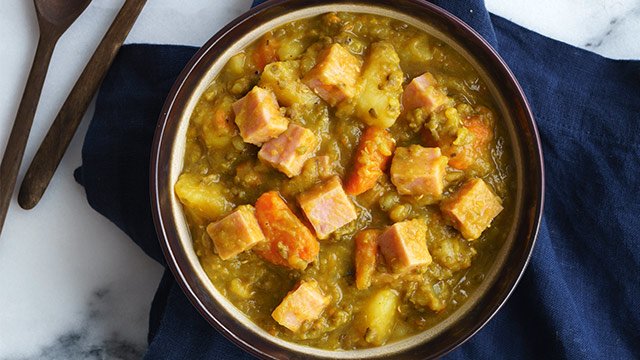 Monggo with Spam Chowder 
Whatever the cooking method, luncheon meat can handle it. In this recipe, it's easy to put together: just dump in the ingredients then leave to cook. While you can definitely shorten the time it takes to make this chunky version of the monggo, the flavors will nonetheless be the deciding factor once you take a taste. Scoop it on top of rice or have it on its own like a chowder with some saltines, and it's a hearty meal, either way, you eat it.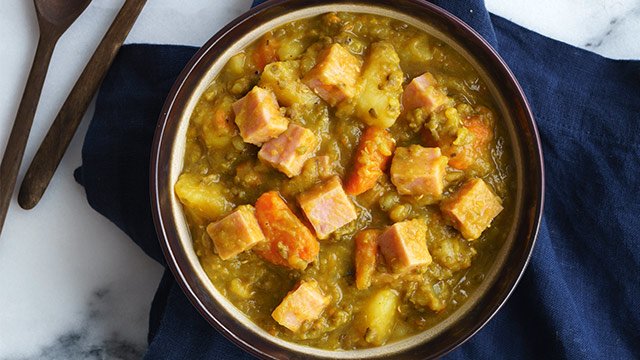 Monggo with Spam Recipe
Posted in:
Recipe
It's easy to become creative and inventive in the kitchen when you have versatile ingredients to use, and with these recipes in mind, you can experiment and have fun with your food.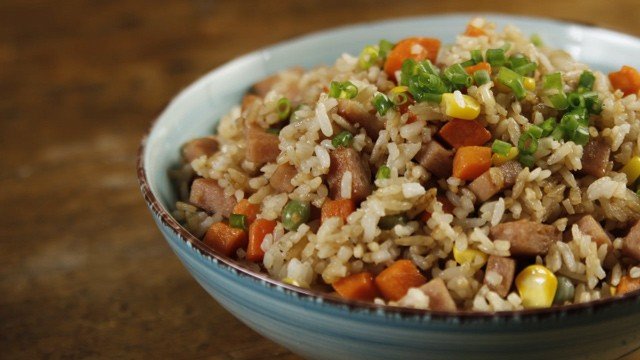 WATCH: How to Make Spam Fried Rice
Posted in:
Cooking
Luncheon meat brands in the supermarket include Purefoods Luncheon Meat, Spam, Ma Ling, and Delimondo.