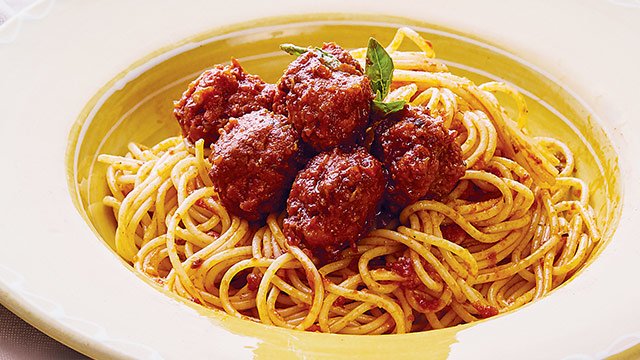 Do you have a party coming up or perhaps you want to start a meal prepping routine? Well, you've come to the right place. You can double the portion of these meatball recipes so you can cut down on prep and cooking time when the time comes to cook it.
Another great thing is that you can cook the meatballs and easily change the sauce to instantly change the way the dish tastes. This way, if you're eating meatballs for several days, it won't taste the same each time.
We know of two methods to make meatballs ahead of time.
Method 1: Freeze raw meatballs.
To freeze: Follow your recipe until right after shaping the meatballs. Place the shaped meatballs on a parchment-lined tray and freeze. Freezing time will depend on your freezer's strength, but will usually be firm enough in an hour.
Once firm, transfer them into a freezer bag, dividing according to how many meatballs you want to use per batch. This can keep for three months, provided they're constantly kept frozen. Make sure to label your container with the date!
To use: You can thaw them in your refrigerator overnight before continuing your recipe as stated.
Method 2: Cook then freeze.
To freeze: This method applies especially if you are coating your meatballs with Italian bread crumbs or Japanese Panko. Simply follow the recipe until you've fried or baked your meatballs. Let your cooked meatballs cool before sealing and freezing them in freezer bags.
To use: Thaw it ahead of time in the refrigerator, and then heat them up in a preheated oven or oven toaster. If incorporating into a sauce, you can simmer it with the sauce as well.
Now that you know what to do with meatballs, you can cut prep and cooking time making any of these delicious meatball recipes: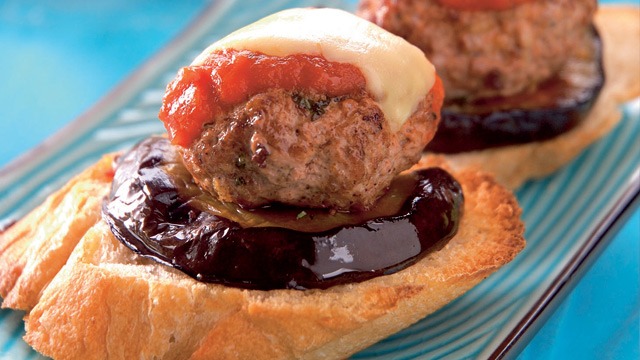 1 Meatball Baguette Recipe
This beefy meatball is made meatier with the spices cumin and paprika. Combine it with a three-cheese tomato sauce, and you've got a sure winner. Cook these meatballs ahead of time as per method 2 so you only have to assemble these sandwiches in the morning.
Meatball-Making Tip: It's best to make evenly-sized meatballs which will freeze, thaw, and cook at the same time with your other meatballs. Use a cookie scooper or measuring cup for even sizing.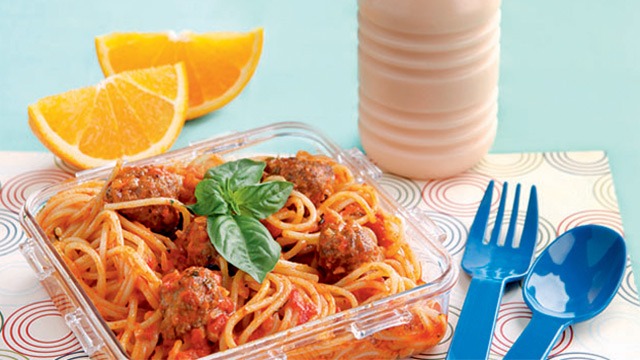 2 Meatball Pasta with Creamy Tomato Sauce Recipe
Everyone can make pasta. Just boil water, make a quick sauce, and voila! Adding ready-made meatballs though will upgrade any quickly-made pasta dish you make. You'll especially love this meatball pasta recipe with its rich tomato sauce.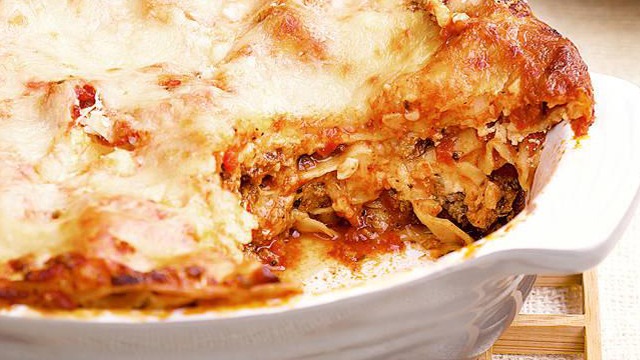 3 Meatball Lasagna Recipe
We're not sure what it is about lasagna that makes it so good to eat repeatedly. Make a big batch, and you'll have a fully-made meal at any time.  Pop it in the microwave or oven to get it as good as the first day you made it.
Do you need another reason to go with this scrumptious recipe? It uses three kinds of cheese: creamy cottage cheese, stretchy mozzarella cheese, and umami-packed Parmesan cheese.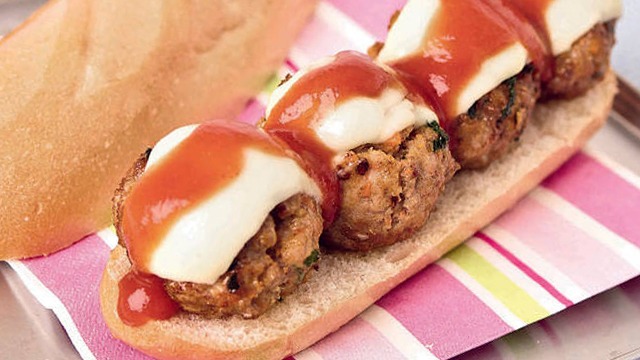 4 Meatball Sub with Vegetables Recipe
This meatball recipe has squash puree and malunggay leaves in it, making it an easy and delicious way to add vegetables to your diet.
Meatball-Making Tip: If you're freezing your meatballs raw, before placing them on the tray, it's best to smoothen those bumps. This will lessen the chance of your meatballs sticking to each other. To smoothen your raw meatballs, simply grease your hands with cooking oil and gently roll each ball between your palms.
5 Breaded Meatballs Recipe
To be honest, you don't even have to make these recipes ahead since it only takes a few minutes. In 15 minutes, you'll have delicious, crunchy, and juicy meatballs.
Meatball-Making Tip: Beef adds heftiness and flavor, but pork adds juiciness. A good combination of the two makes the perfect meatball.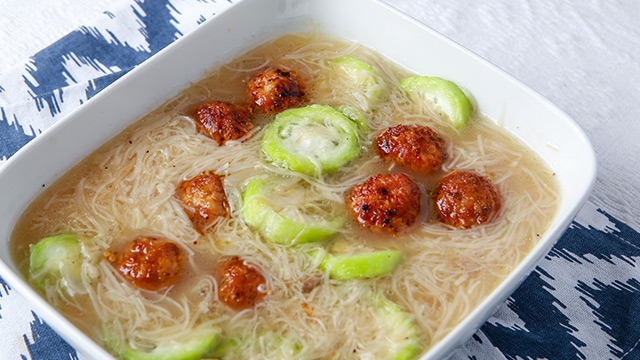 6 Almondigas Recipe
This traditional, Filipino meatball soup tastes like a warm hug. When you make these meatballs ahead of time for this recipe, you get to have this comfort food any time. 
Meatball-Making Tip: Make only lightly pack meatballs. Tightly packed meatballs will be tougher and more chewy.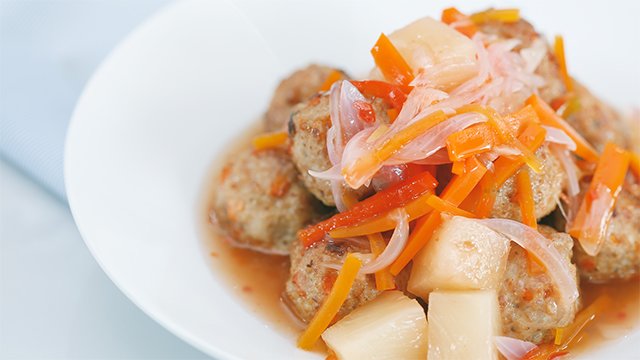 7 Pork Meatballs in Sweet and Sour Sauce Recipe
Stray from the usual meatball recipes with this recipe that pairs it with a sweet and sour sauce.
Meatball-Making Tip: Once you've made your raw meatball mixture, you need to taste it before moving on to the next step but don't taste it raw! Instead, grab a small piece and fry it. Cook your little experiment and then taste it so you can adjust the seasoning according to your taste.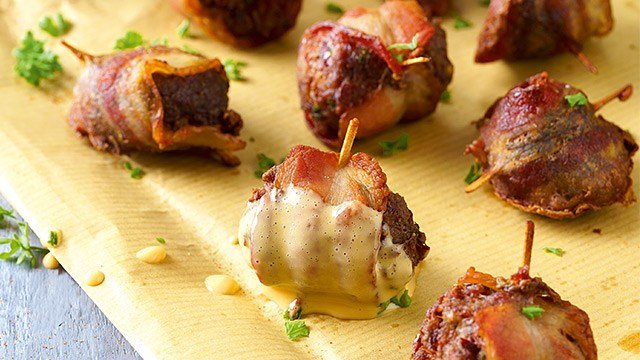 8 Bacon-Wrapped Meatballs Recipe
Bacon makes everything better, don't you think? Another wonderful surprise up this recipe's sleeve? The meatball is a combo of ground beef and corned beef, giving it another layer of flavor. Add the cheddar cheese sauce, and we've got the makings of a new favorite dish.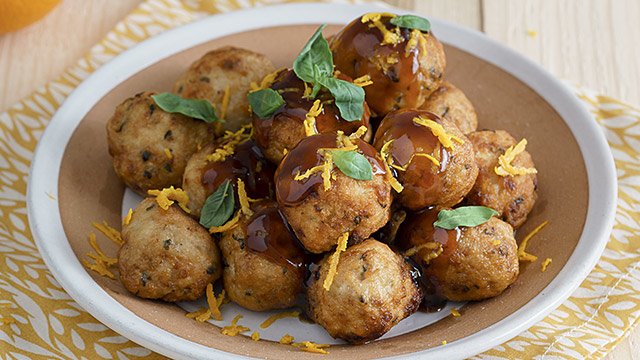 9 Chicken Meatballs Recipe
Who says meatballs only have to be beef or pork? Use ground chicken for a healthier take.
Meatball-Making Tip: Keep ingredients cold when making your meatballs. You want none of the natural fats of the meat melting away. That's where all the flavor is!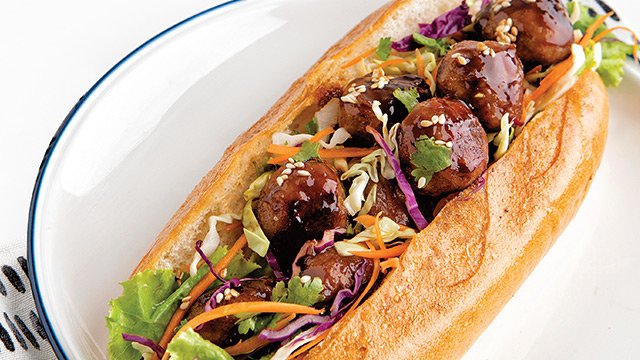 10 Asian Meatball Sandwich Recipe
This 30-minute meatball recipe is made extra delicious with delicious Asian flavors: hoisin, rice vinegar, soy sauce, sesame oil, garlic, ginger, cilantro, and a healthy dose of Sriracha.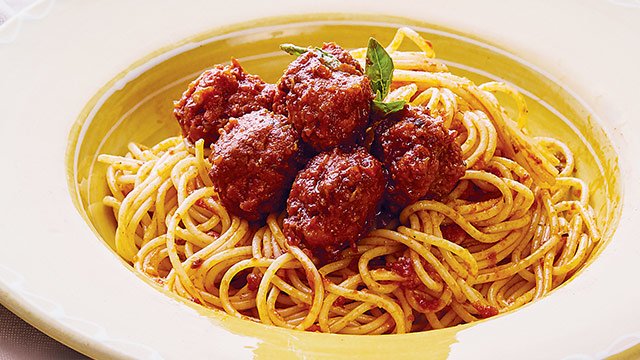 11 Chorizo Meatball Pasta Recipe
Chorizo really takes your meatballs up a notch with a dash of Spanish paprika!
Meatball-Making Tip: Double or triple your recipe! You'll always find a use for meatballs in recipes, whether it's for a party, a lazy night, or your lunch box.
Which one of these meatball recipes are you making? You can't make a mistake with any of them. They're all so good and so easy to experiment with.
ALSO READ: