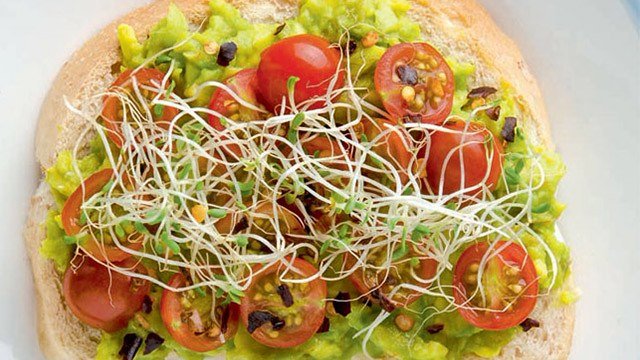 Avocado toast may be among the simplest but most satisfying breakfasts out there. While there is no exact recipe for making this Instagram-friendly breakfast table guest of honor, here are a few ideas for dressing yours up. Try different combinations and find your favorite!
Bread
Sourdough, whole-wheat, and multi-grain bread cut into thick slices and toasted lightly make the perfect carrier for creamy avocado. Brioche, in all its greasy greatness, might be too soft to hold up avocado and other toppings.
Ripe avocado
Peel the skin off and slice avocado halves into neat, thin strips, or you can straight up mash them onto your bread with a fork.
Eggs
Keep those precious egg yolks runny for your sunny side-ups or poached eggs. Or, slice or crumble hard-boiled eggs over your avocado.
Veggies and Herbs
Fresh, roasted, or sun-dried tomatoes, paired with fresh basil, flat-leaf parsley, and micro greens help brighten up your avocado toast. Do you feel healthy now?
Cheese
Crumbled feta, creamy burrata, or a slice or two of kesong puti can make you avocado toast extra luscious.
Bacon
Because, bacon.
Seasoning
Take your pick and finish off your toast with freshly cracked black pepper, sesame seeds, chilli flakes, lemon juice, or extra virgin olive oil.