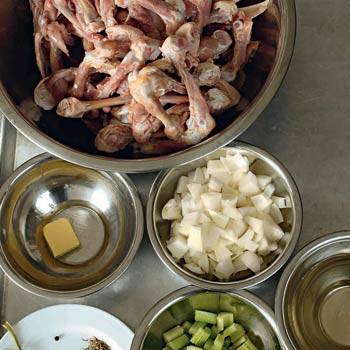 .
Chicken stock is made by boiling chicken or chicken bones in water. Click on the slideshow to see the step-by-step guide!

If stock is not available, you may substitute with bouillon cubes dissolved in water. Follow package instructions for recommended proportions.
Click to see chicken stock recipes

Stock tip: Make a big batch and freeze it in 1-liter plastic containers. Just pull out as the need arises!
Food Styling by Belle Alvarez
Photography by Ocs Alvarez