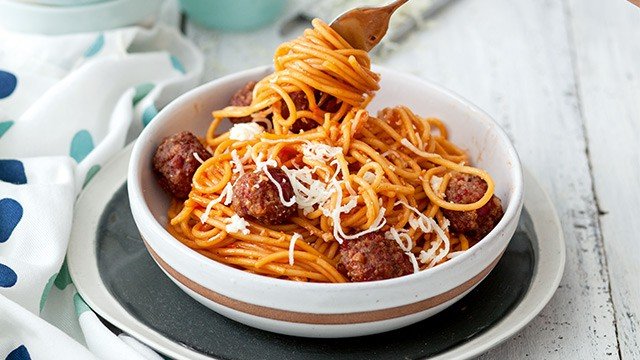 When it comes to pasta, Filipinos have funny habits. Sweet spaghetti sauce aside, it is a common practice in many Filipino households to serve the cooked pasta noodles and pasta sauce separately. This causes a few problems with the dish once the two components are combined: the sauce and the noodles don't hold well together, the noodles are often overcooked, and overall, the dish could have been tastier had the sauce and noodles been tossed together in advance.
Why? According to the wise words of chef Margarita Fores, who runs an empire of restaurants in the Metro (including Cibo which serves Italian food):
"Pasta waits for no one!"
The trick to cooking a perfect pasta dish involves being prepared to toss everything together and serve immediately. Here are a few tips to take into consideration the next time you prepare a pasta dish at home.
1 Be generous with the salt in your pasta cooking water.
"It needs to be as salty as the sea," says chef Margarita Fores. Pasta noodles, especially dried pasta noodles, need lots of help when it comes to seasoning. In any case, at least you will get to practice your salt bae moves. It's a win-win! 
2 Do not rinse your noodles under running water after draining them.
People often rinse cooked noodles in a colander to make the cooling process faster—the reasoning behind this being that leftover heat will cook noodles past al dente.
Chef Margarita Fores' tip? "Don't do it. All that flavor will be washed down the drain!"
And didn't we just tell you to be generous with the salt? 
3 The sauce needs to be ready before you cook your noodles.
Here's the secret to a perfect dish: once your pasta is cooked, transfer the noodles from the pot of water directly into the sauce (along with a little pasta cooking water to bind everything together), and serve immediately. It's that simple!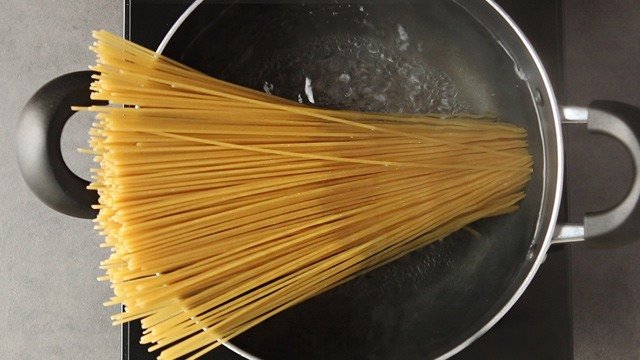 WATCH: Top Tips for Cooking Pasta
Posted in:
Cooking