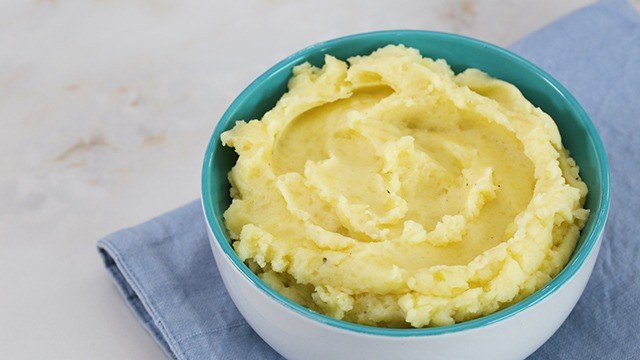 Who doesn't love creamy, fluffy, mashed potatoes? Just like our other favorite carb, rice, it provides energy. What makes it so delicious anyway? There are theories that there's such a thing as a secret 6th taste that makes us love this starchy treat so much!
Whether you're having it as just a simple side dish or as part of your spread, we've got recipes for you ranging from a basic mashed potatoes recipe to an awesome mashed potato extravaganza!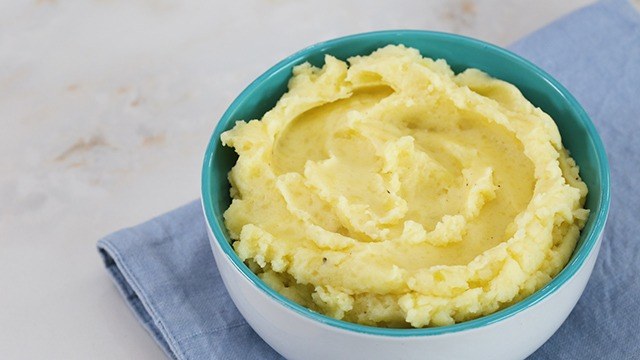 1 Basic Mashed Potatoes Recipe
This is where it all begins. You need to master this basic mashed potato recipe. We guarantee it's a recipe that will serve you well.
Mashed Potato Lesson #1: When boiling your potatoes, make sure to season it well with salt. When you only season your potatoes once it's cooked and mashed, you run the risk of having bland spots.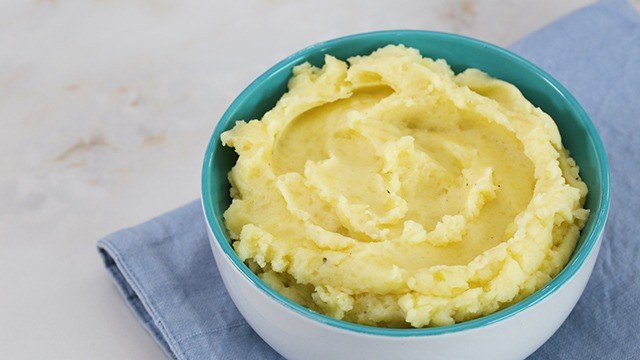 WATCH: How To Make Mashed Potatoes
Posted in:
Cooking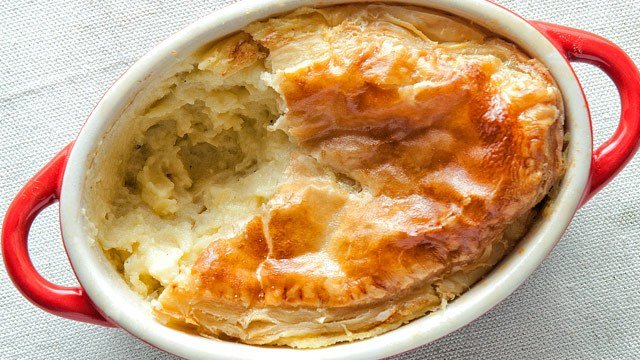 2 Mashed Potatoes Casserole Recipe
This delicious baked casserole of creamy mashed potatoes screams, "Dig in!" It's made creamier with whipping cream and its flavor is made more complex with sweet-smelling nutmeg and spicy ground black pepper. The addition of easy-to-use puff pastry gives it a layer that's crunchy and buttery. Make sure your oven is hot enough to make your puff pastry puff up.
Mashed Potato Lesson #2: This recipe uses peeled and cubed potatoes that's been boiled. Peeling and cubing potatoes before boiling them increases the surface area exposed to the boiling water—which this means, it much faster to cook!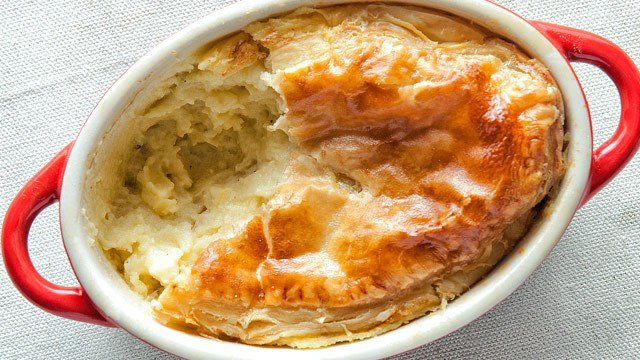 Mashed Potatoes Casserole Recipe
Posted in:
Recipe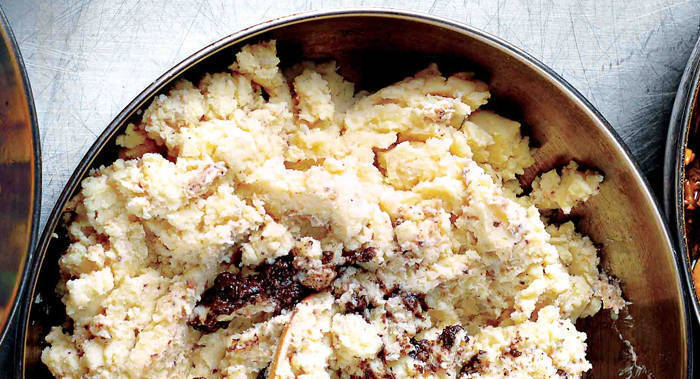 3 Truffle Mashed Potatoes Recipe
Mushroom and potatoes is a match made in heaven. While any mushroom can be heavenly, take it up a generous notch by using truffle mushrooms with your potatoes. The earthy, umami-packed flavor of truffle seeps into the potatoes. Trust us; investing in truffle oil is super worth-it.
Mashed Potato Lesson #3: Want an extra smooth, silky mashed potatoes? After mashing, run it through a fine sieve for the silkiest, smoothest mashed potatoes you've ever tasted. This is a completely optional step though.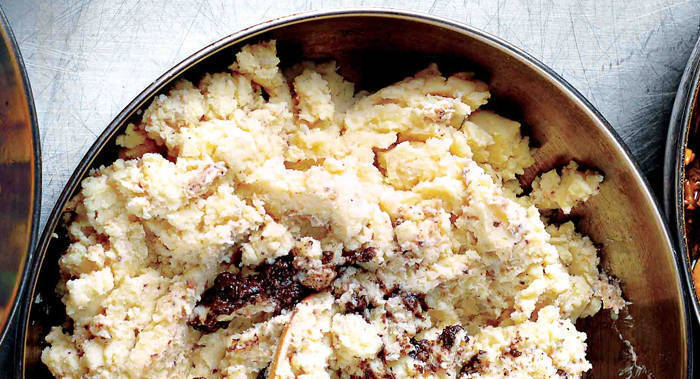 Truffle Mashed Potatoes Recipe
Posted in:
Recipe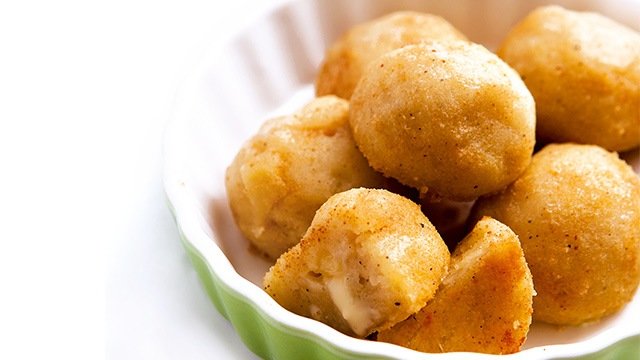 4 Fried Mashed Potato Balls Recipe
This delicious mashed potato recipe is fried so you get a crispy outer layer that elevates the surprise of the gooey, cheesy center! It's extra sinful and extra delicious!
Mashed Potato Lesson #4: Don't add cold dairy products to mashed potatoes! They won't be absorbed well and they'll make mixing harder. Instead, bring all of them at the same temperature. Here's what to do: Take out your butter and cream before you boil your potatoes to warm them to room temperature or even better, scald your cream or milk gently before adding. Don't boil, though!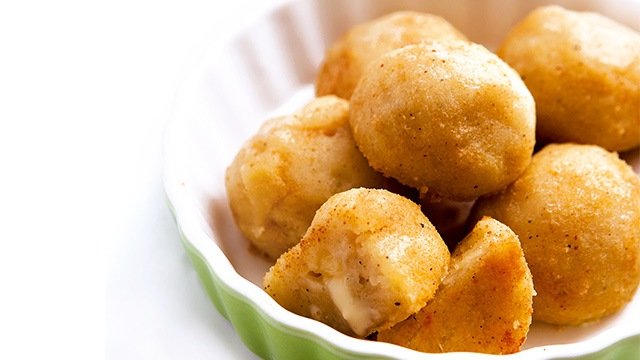 Potato Cheese Balls Recipe
Posted in:
Recipe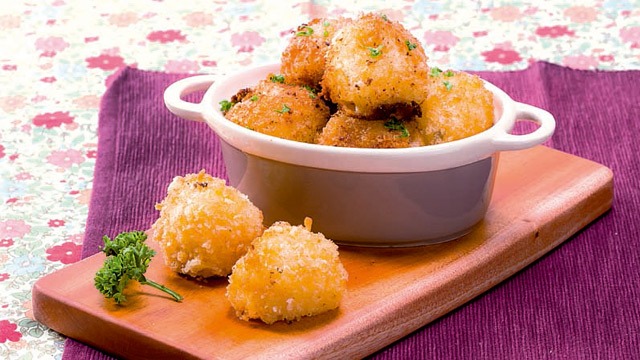 Cheesy Potato Bites
Posted in:
Recipe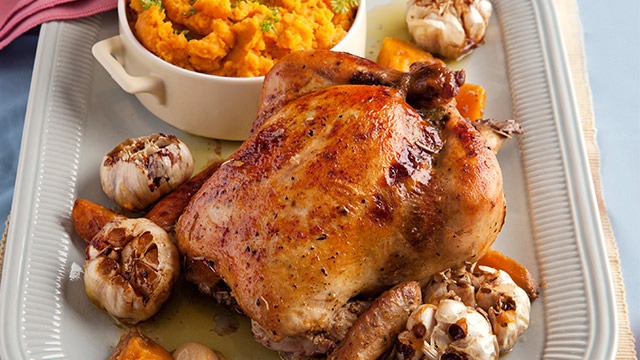 5 Roast Chicken with Mashed Garlic Sweet Potatoes Recipe
Instead of using regular potatoes, this recipe uses the orange-colored sweet potato. It's made even more delicious with a generous amount of mashed garlic and parsley sprigs.
Mashed Potato Lesson #5: Don't overwork your potatoes because the starch will turn it into gummy, sticky goo. Instead, mash gently yet completely. You want your mashed potatoes to be nice and fluffy instead!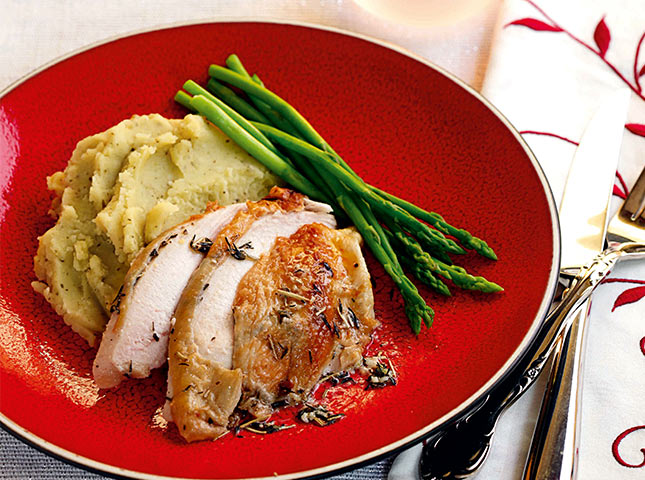 6 Herb Chicken with Pesto Mashed Potatoes Recipe
Mashed potatoes and chicken are amazing together. In this recipe, the herb chicken is complemented with a boldly flavored mashed potato side, thanks to the addition of pesto.
ADVERTISEMENT - CONTINUE READING BELOW
Recommended Videos
Mashed Potato Lesson #6: Make sure your potatoes are cooked through by checking with a fork. It should run right through. This will give you the best texture.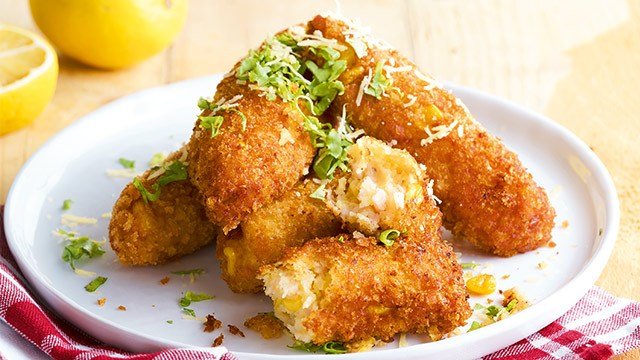 7 Ham and Corn Croquettes Recipe
Croquettes are a traditional Spanish dish that you have to try making. The creamy, thick, mashed potatoes are stuffed with delicious ham and corn and fried to get crispy perfection. It comes out as this incredibly soft bite that explodes with flavor.
Mashed Potato Lesson #7: According to Bon Appetit, a ricer like this one produces the best, restaurant-quality mashed potatoes. Also, it makes your kitchen life easier.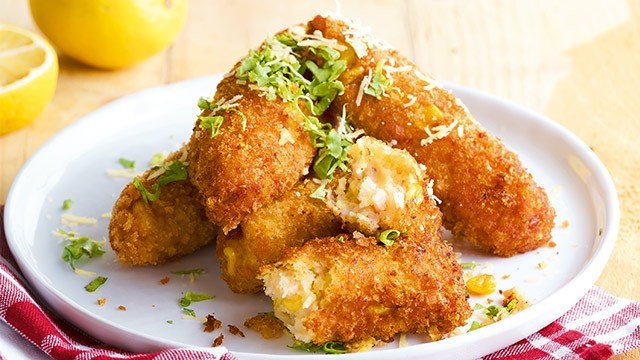 Ham and Corn Croquettes Recipe
Posted in:
Recipe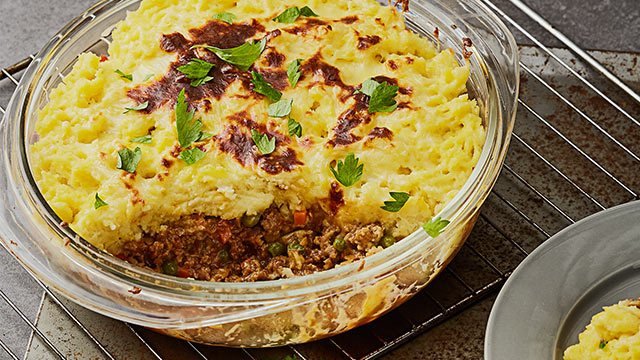 8 Creamy Shepherd's Pie Recipe
The easy mashed potato recipe used to top the beef layer does two things: it protects the beef from drying out and also forms a crispy, nicely browned shell on top. It's an easy top instead of a crust!
Mashed Potato Lesson #8: Start with cold water when boiling your potatoes which promotes even cooking.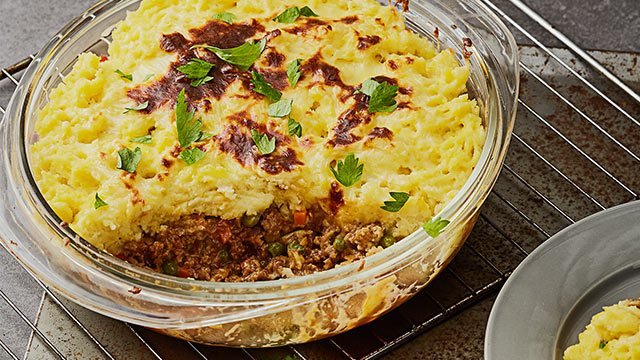 Creamy Shepherd's Pie Recipe
Posted in:
Recipe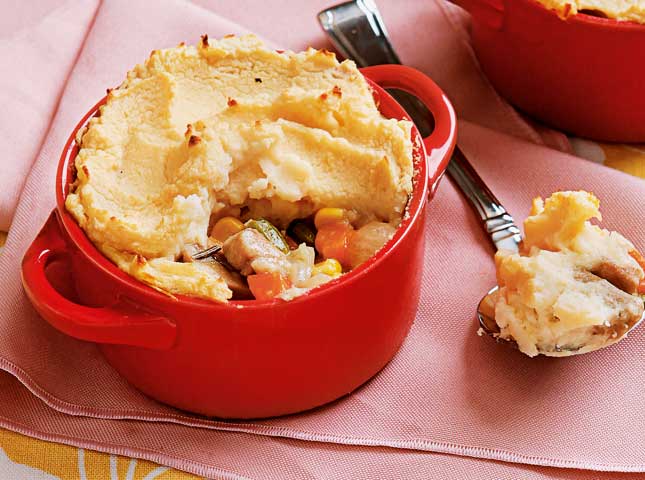 9 Chicken Pot Pie Recipe
Sure, you can have mashed potato on the side of your baked chicken, but why not make it part of the dish?
Mashed Potato Lesson #9: Always mash by hand! Using a processor, blender, or a mixer run the risk of overworking mashed potatoes and producing gummy-like mashed potatoes instead of a fluffy mixture.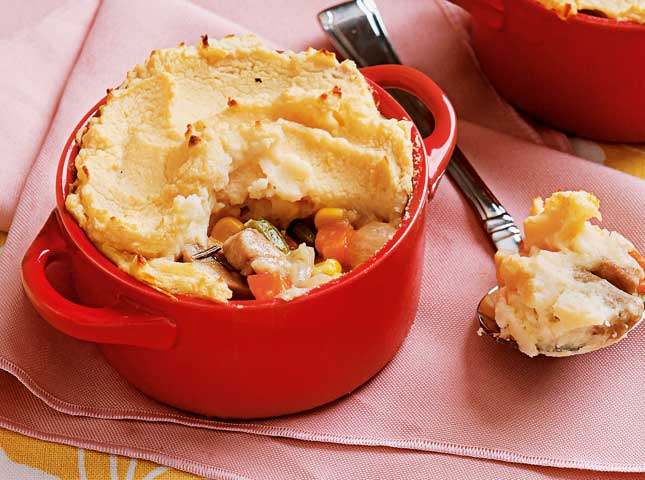 Chicken Pot Pie
Posted in:
Recipe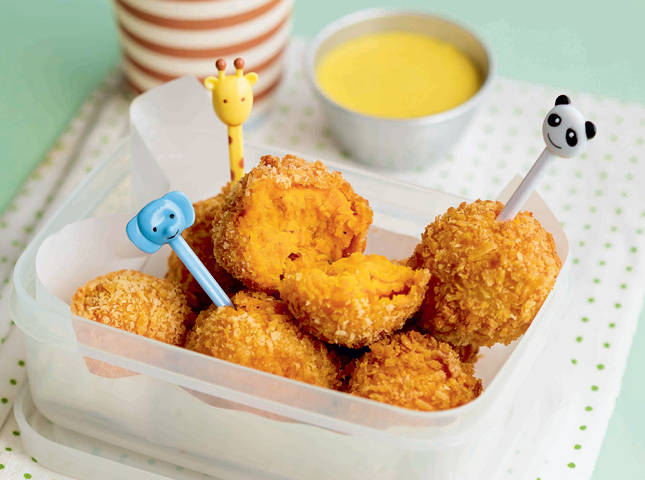 10 Sweet Potato Croquettes Recipe
You can also make delicious croquettes using sweet potatoes. Sweet potatoes add another layer of earthy-sweet flavor that takes your typical croquette up a notch.
Mashed Potato Lesson #10: Pick large potatoes for making mashed potatoes to make your life easier. Larger potatoes mean less peeling.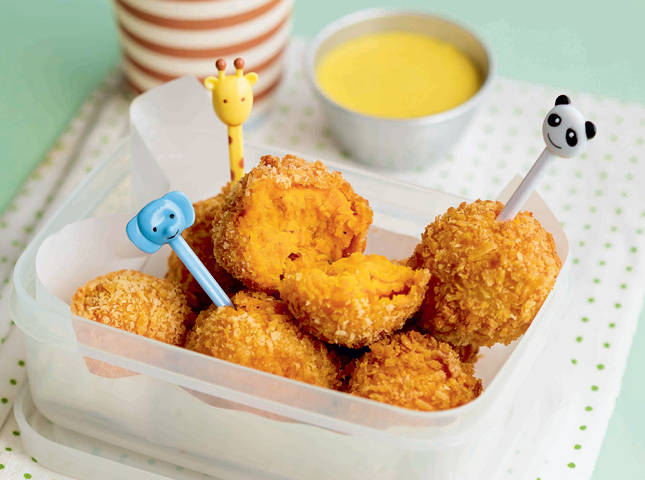 Sweet Potato Croquettes Recipe
Posted in:
Recipe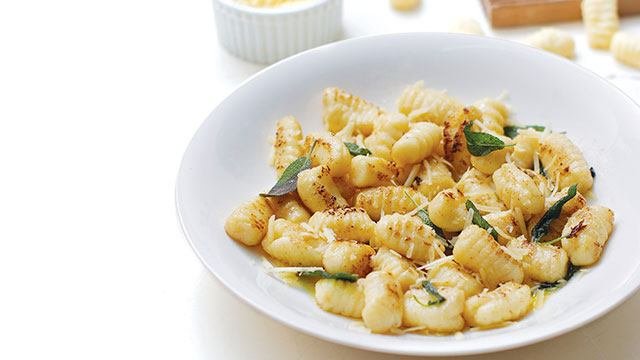 11 Potato Gnocchi with Brown Butter Sauce Recipe
Mashed potatoes are more than a side dish, topping, or crust! In this recipe, mashed potatoes are turned into a cross between a dumpling and a pasta. It makes for the most pillowy, decadent bites. It needs very little flair to make it delicious. You are bound to fall in love with this classic Italian recipe.
Mashed Potato Lesson #11: After boiling, steam and dry potatoes after draining in the same pot to make sure you don't wind up with a watery mess. Click here to know more.
There are so many ways to love mashed potatoes. Whenever it's on our plate, we're sure we're going to satisfied and happy at the end of the meal. It is creamy, buttery, and oh, so filling. Who can say no? We can't!
ALSO READ: