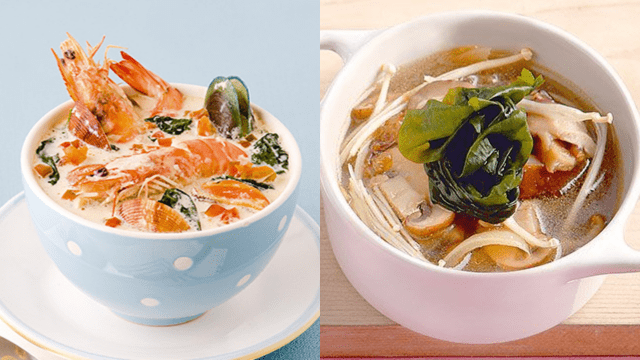 It can sometimes be a challenge to find meatless recipes for Lent that are nutritious and packed with flavor, especially when you're used to preparing meaty ulam recipes. However, going meatless doesn't mean you're giving up flavor at all; it just means exploring how to bring out the distinct flavors of vegetables and seafood! Aside from discovering new flavor profiles to your palate, another advantage of going meatless is that you are inadvertently introducing more viber and nutritious food to your diet!
One great way to appreciate the flavors of vegetable and seafood is by using them to make soups. Particularly, ulam na sabaw recipes! These soupy viands are perfect for those who don't usually have a meatless diet because they're meant to be eaten with rice, so even if you're not used to eating so much veggies or seafood, you'll still feel satiated because the rice will make these already hearty sabaw recipes heartier.
Here are delicious ulam na sabaw recipes that are perfect for Lent:
1 Sinigang na Isda Recipes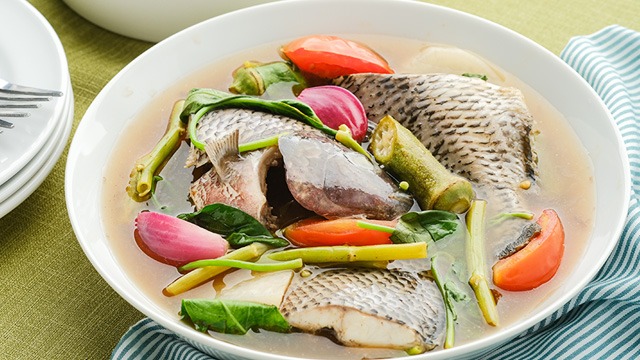 Somehow, saying goodbye to pork sinigang doesn't seem too sad when you know you can replace it with these fish sinigang recipes! Sinigang na tilapia is a delicious substitute to pork as the tilapia absorbs the savory sourness of the broth, while the milkfish just shines in the bangus belly sinigang as it adds a unique flavor to the soup.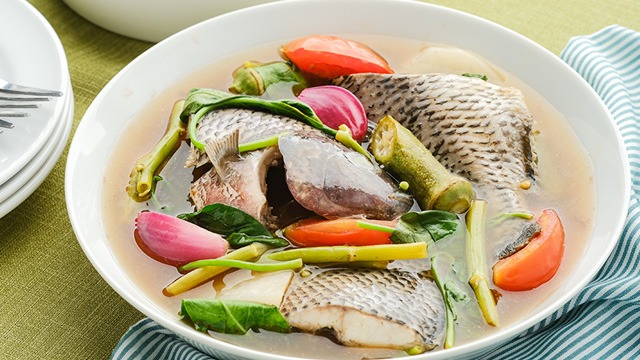 Sinigang Na Tilapia Recipe
Posted in:
Recipe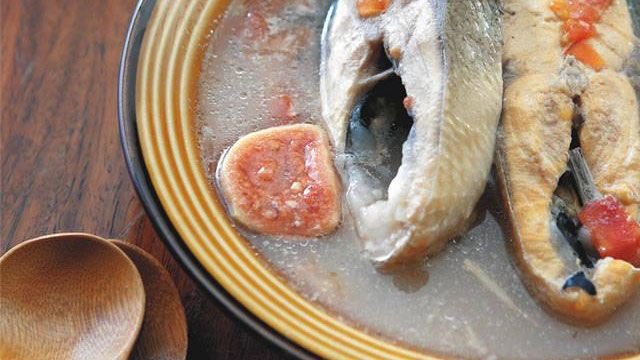 Sinigang na Bangus sa Bayabas
Posted in:
Recipe
2 Tinolang Isda Recipe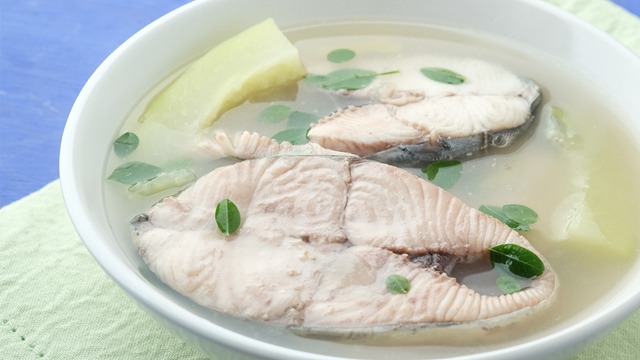 Tinola is a classic Filipino ulam dish that's usually made with chicken, but in this meatless version, we swap out the chicken for fish to make it Lent-friendly. This tinolang isda recipe uses tanigue, but you can definitely use pompano, bangus, or even tuna if you prefer.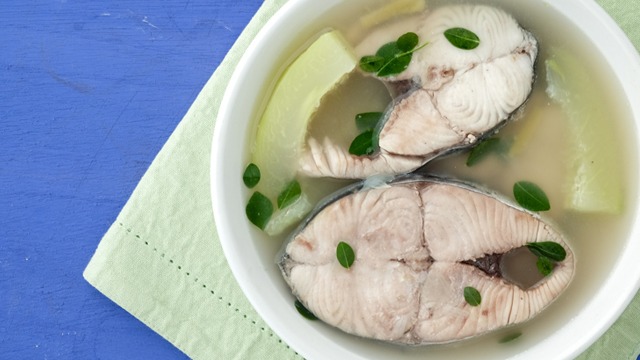 Tinolang Isda Recipe
Posted in:
Recipe
3 Laswa Recipe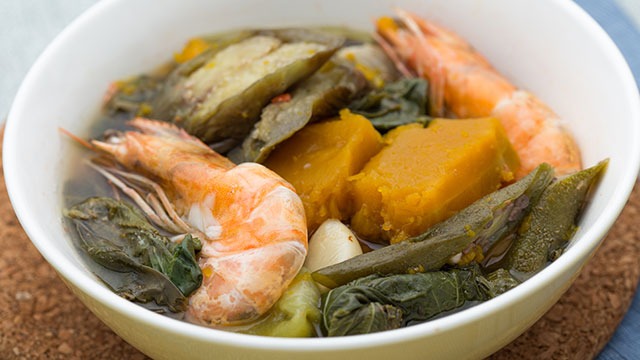 Laswa is an Ilonggo ulam dish that's made with shrimp and vegetables like kalabasa, okra, patola, string beans, and malunggay, and tomatoes! This laswa recipe brings together the natural sweetness of the veggies with the mild flavor of shrimp to create a refreshing and comforting umami-filled soup.
ADVERTISEMENT - CONTINUE READING BELOW
Recommended Videos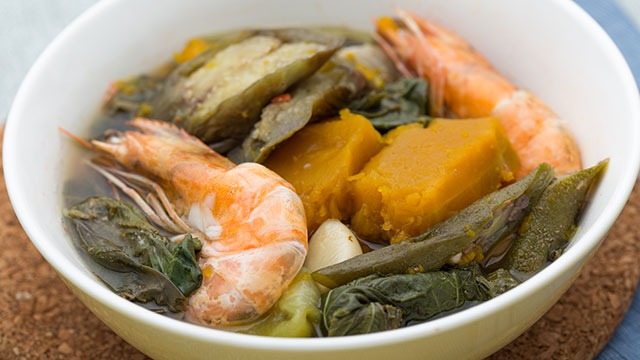 Laswa (Vegetable Soup) Recipe
Posted in:
Recipe
4 Utan Bisaya Recipe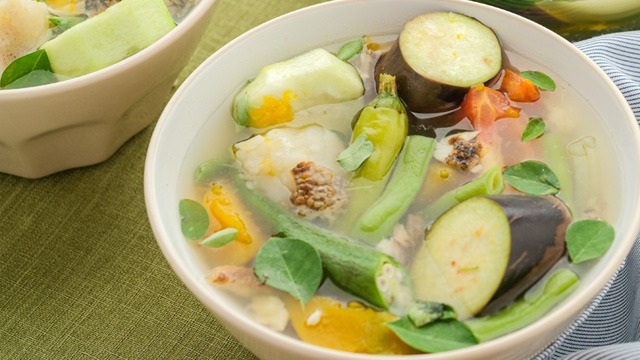 Utan Bisaya is another Visayan ulam na sabaw dish that has a lot of veggies. It's got kalabasa, gabi, okra, eggplants, green beans, and tomatoes, but unlike laswa which features shrimp, utan bisaya uses flaked fried fish, like tilapia or lapu-lapu, to add a nice toasted fish flavor to the broth.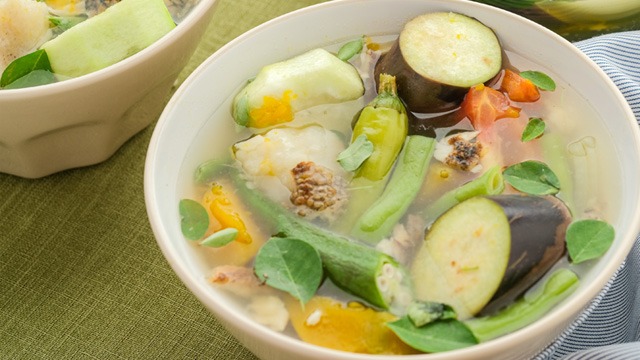 Utan Bisaya Recipe
Posted in:
Recipe
5 Malunggay and Corn Soup Recipes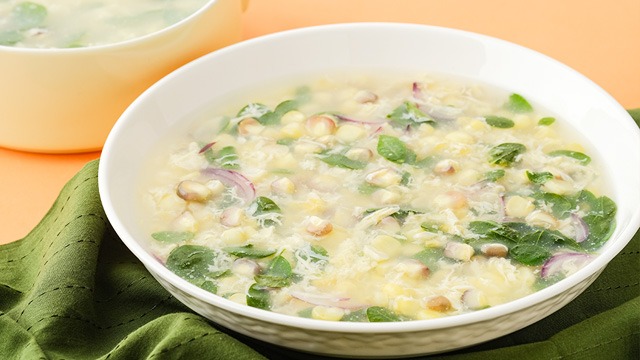 Have you ever had freshly-made corn soup – the kind that's not made from instant soup packs? While we're not here to shade instant corn soup (we're a fan of them, too), eating corn soup that's made from freshly-grated corn just hits different. You'll be able to taste the fresh sweetness of the corn, and when you add malunggay, you not only add pops of color; you make it that much more nutrient-rich, too! Try this malunggay and corn soup recipe, or if you want a heartier bowl, try this version with egg.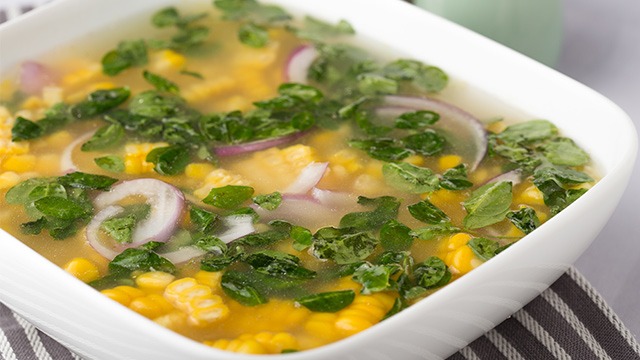 Malunggay and Corn Soup Recipe
Posted in:
Recipe
6 Bulanglang Recipe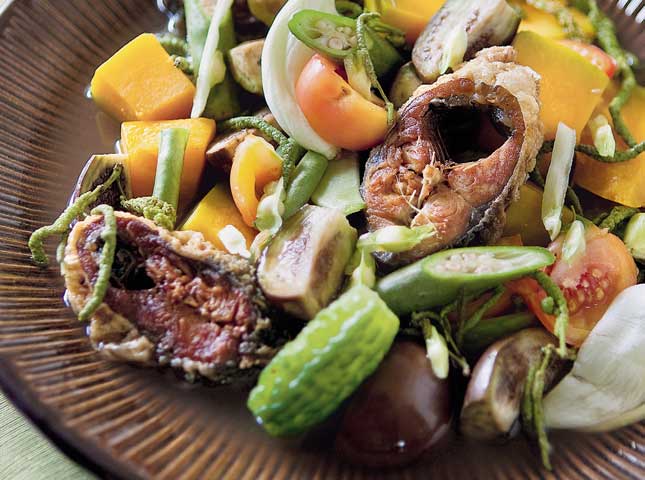 This Kapampangan soup dish is a delicious and savory ulam na sabaw that's hard not to eat with rice. Bulanglang is made with sitaw, ampalaya, sigarilyas, and many other veggies (that can also be easily substituted) and topped with fried boneless bangus. You get the best of both worlds: sweet, al dente veggies and savory, crunchy fish!
7 Misua Soup Recipes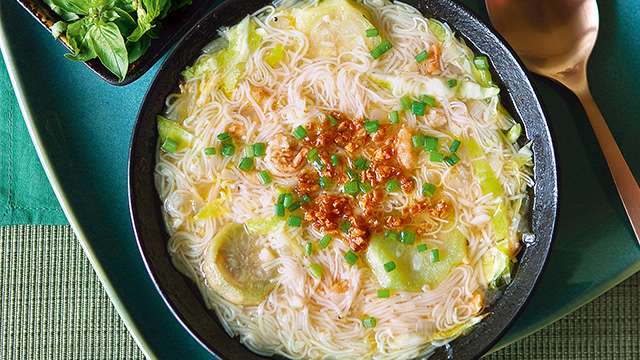 Misua soup is made with thin wheat noodles that's cooked in a flavorful broth. It's usually made with chicken, but in this misua soup with patola recipe, we've omitted the chicken and let the patola be the star of the show! It's especially hearty when topped with a hard-boiled egg, too. And if you want a soup with a little more heft to it, you can also add shrimp, squid, and tahong, like we did in this seafood misua recipe.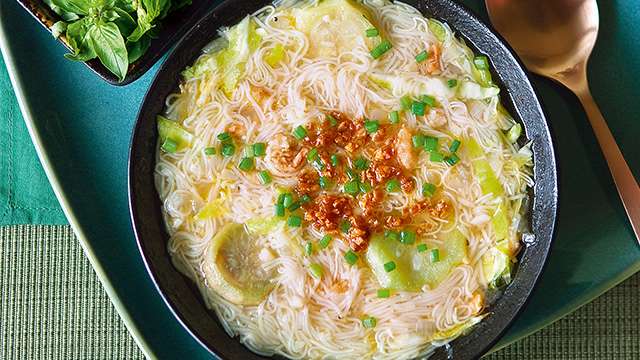 Misua Soup with Patola Recipe
Posted in:
Recipe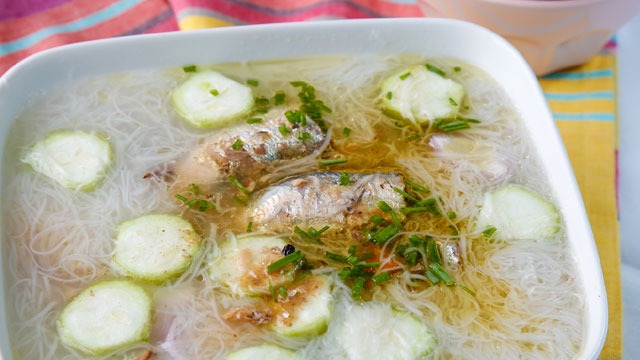 Misua with Sardines Recipe
Posted in:
Recipe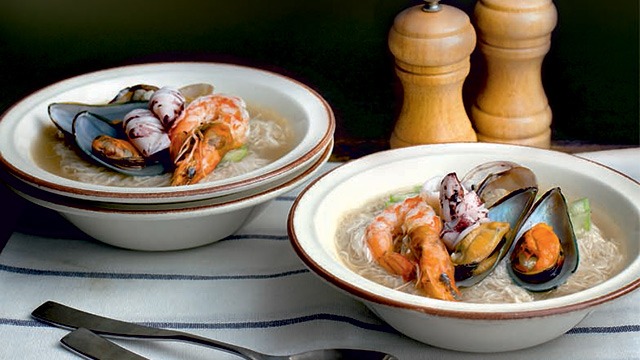 Misua Seafood Noodles
Posted in:
Recipe
8 Tom Yum Mussels Recipe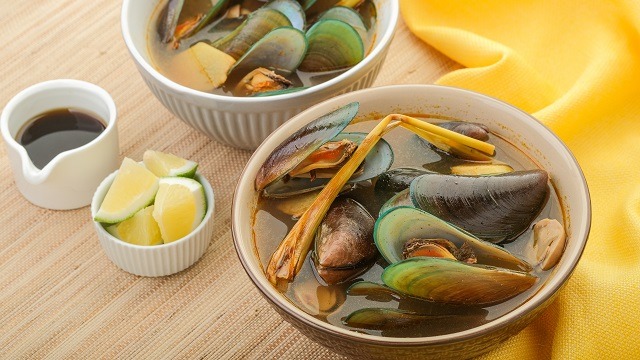 Mussels lend a sweet seafood flavor to the already rich, tangy, and herby tom yum broth in this recipe! It's also made with mushrooms for that extra juicy bite. This tom yum mussels recipe is sure to whet your appetite, and you can even customize it by adding chili flakes to make it that much more irresistible.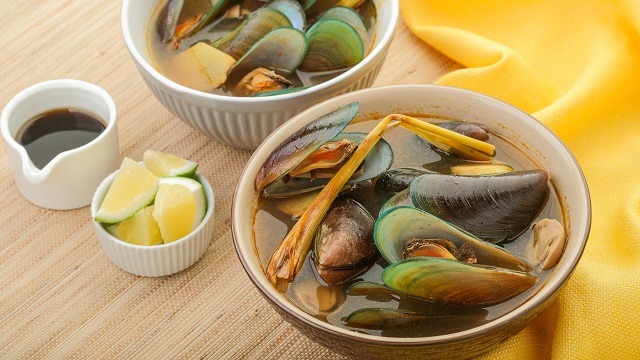 Tom Yum Mussels Recipe
Posted in:
Recipe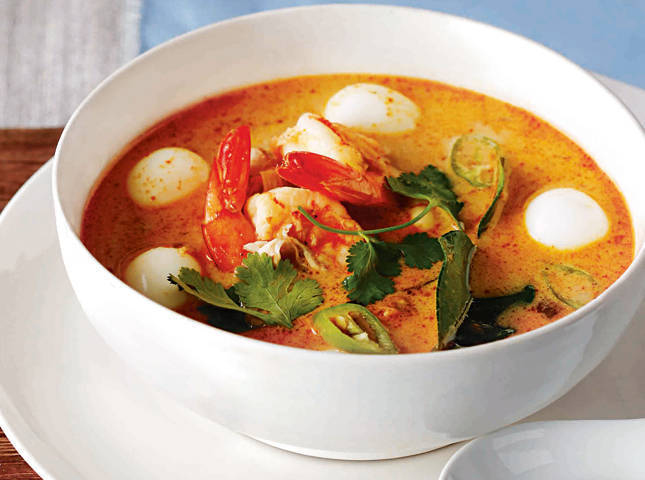 Tom Yum with Shrimp and Quail Eggs
Posted in:
Recipe
9 Mushroom Miso Soup Recipes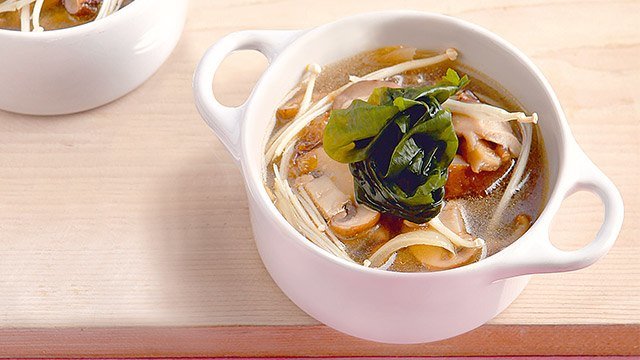 Miso soup, as we know them in Japanese restaurants, aren't that filling; they're usually made with soft tofu and seaweed, after all. But in this mushroom miso soup recipe, we fill up the miso broth with three kinds of mushrooms: button, oyster, and enoki! This makes it heartier and more flavorful, and they're a great ulam na sabaw to pair with fried seafood, like the crowd favorite shrimp tempura.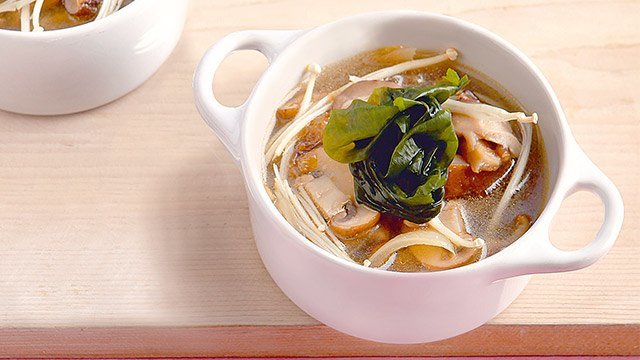 Mushroom-Miso Soup Recipe
Posted in:
Recipe
10 Creamy Seafood and Ginger Soup Recipe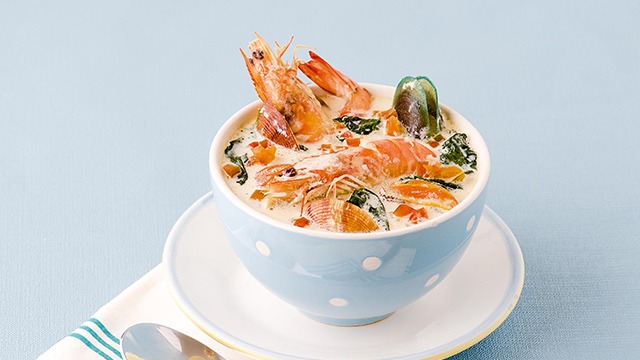 There is just something comforting about creamy soups – and in this creamy seafood and ginger soup recipe, we've paired the seafood flavors of shrimp, clams, and mussels with a creamy, gingery broth that has a touch of spice.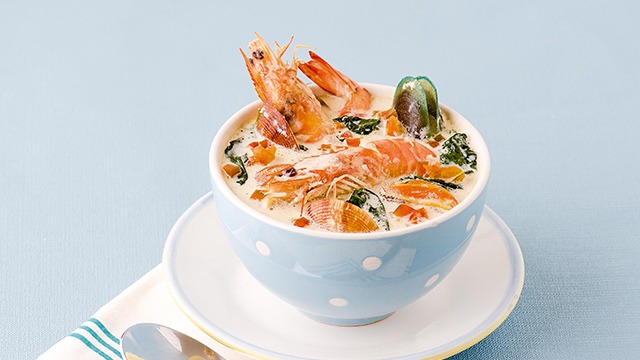 Creamy Seafood and Ginger Soup
Posted in:
Recipe
11 Fresh Mushroom, Coconut, and Cilantro Soup Recipe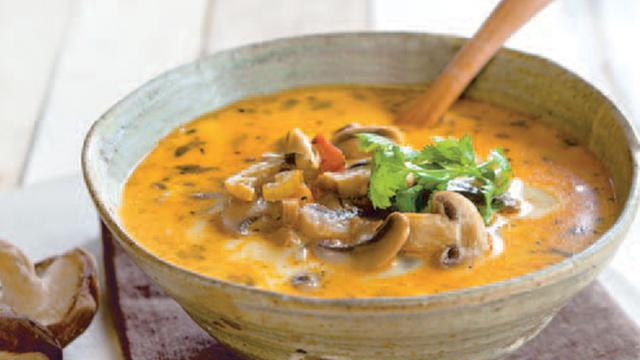 This refreshing mushroom, coocnut, and cilantro soup recipe balances out the flavors of creamy coconut milk with a dash of lime juice that will leave you wanting seconds. The fresh mushrooms (we recommend oyster or enoki, but you can also go with button, shiitake, or portobello, too) absorb the broth and burst with its flavors when bitten, and they add their own unique, earthy flavors too.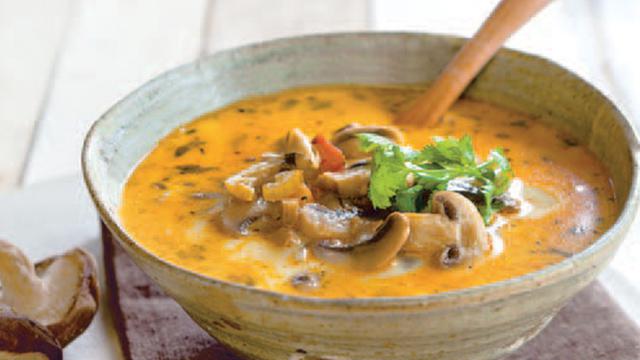 Fresh Mushroom, Coconut, and Cilantro Soup
Posted in:
Recipe
12 Pesang Salmon Recipe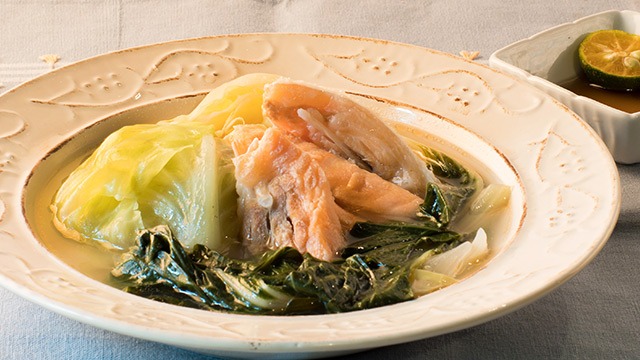 This pesang salmon recipe is simple yet yields big flavors: the salmon is cooked in a broth with ginger, onion, and garlic, and is tempered with the sweetness of the fresh cabbage and pechay. It's served with calamansi and patis on the side, which cuts through the fatty salmon and adds a tangy pop of flavor to the veggies.