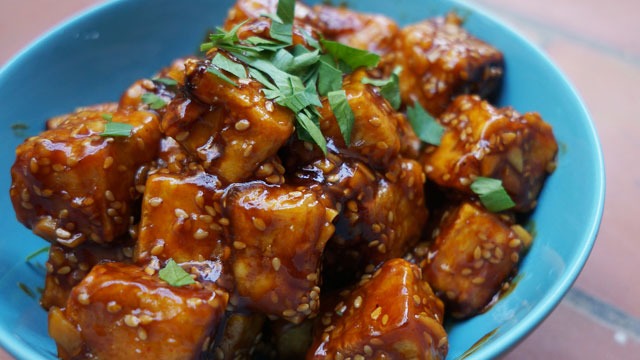 You can't talk about meatless recipes without talking about tokwa or tofu. This is the undisputed king of meatless recipe ingredients and for good reason. Not only is tokwa an ingredient that can easily absorb the flavors of the dish you add it to but it can be just as filling, too. Plus, it's a plant-based ingredient that is affordable and easily accessible no matter what marketplace you visit! 
Are you feeling like you need to get on the meatless bandwagon too? Here are recipes that will make your ulam dishes feel as hefty and delicious as a meaty one: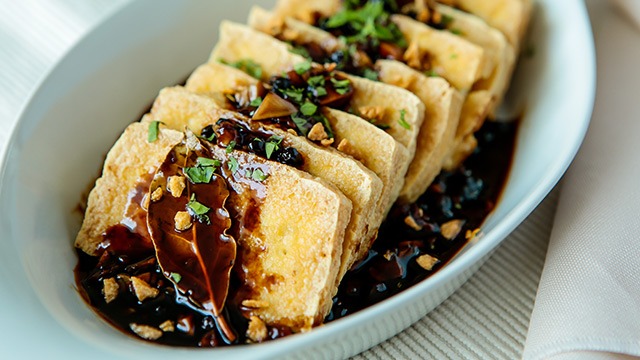 1 Adobog Tokwa Recipe
Few dishes can be as flavorful as the adobo sauce. The savory punch of flavors that come from the combination of soy sauce, vinegar, garlic, bay leaves, and ground pepper are enough to make almost any ingredient more delicious as long as it is smothered in the sauce! 
The good news is that you don't need to do much to make the adobo sauce any better since it's already delicious on its own. You just need to decide what to pair with the sauce! Fried tokwa is a fantastic vehicle to absorb the sauce and get super tasty. You can pour on the sauce or simmer the fried tokwa squares in the sauce to make its flavors pop with every bite you take.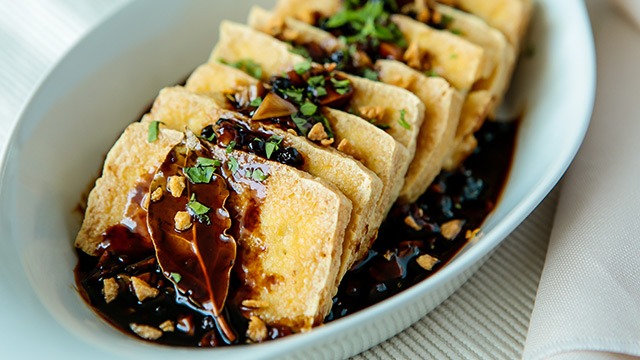 Adobong Tokwa Recipe
Posted in:
Recipe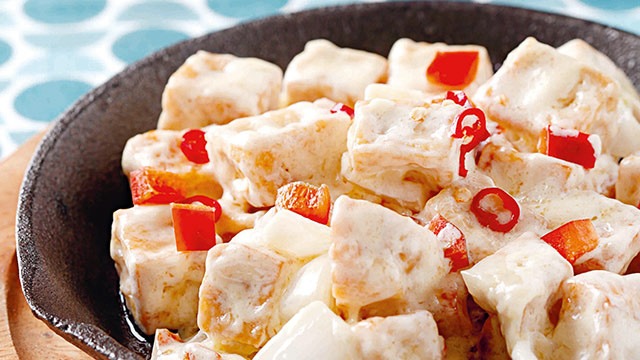 2 Creamy Tokwa Sisig Recipe 
Tokwa can be used in many ways but it's at its best when you use it as the meat replacement in a meaty recipe. The way tokwa is used in such recipes almost always results in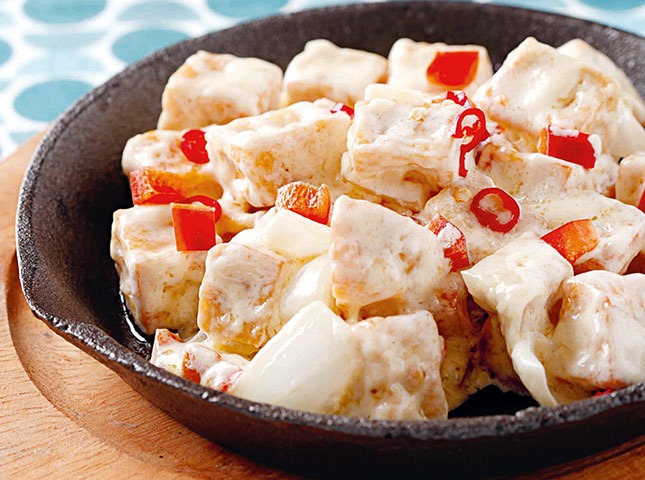 Tofu Sisig Recipe
Posted in:
Recipe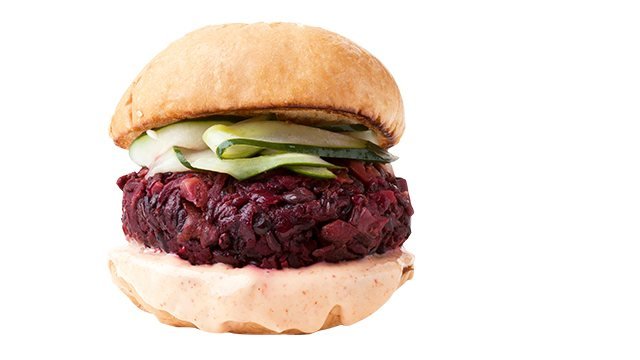 3 Beet, Mushroom, and Red Rice Burger Recipe
Anyone who has tried to go meatless will go through a time they miss meaty burgers. It's a juicy patty that we can't help but crave when it's been too long since your last indulgence! If you can hold on another day or two, try a meatless version of a burger that may save your sanity and your diet. 
ADVERTISEMENT - CONTINUE READING BELOW
Recommended Videos
This beet, mushroom, and red rice burger is a great option to stave off that craving. It's got the look of a meaty burger but is chockful of ingredients that won't challenge your hard-earned willpower and ruin your eating habits. You don't even need to serve this between burger buns to enjoy! Eat as is or with rice with the sauce or even sandwiched between "lettuce" buns! 
Not a fan of the red-tinted mushroom burgers? No need to use beets in the recipe! Use mushrooms to your heart's delight with real "meaty" mushroom burger patties.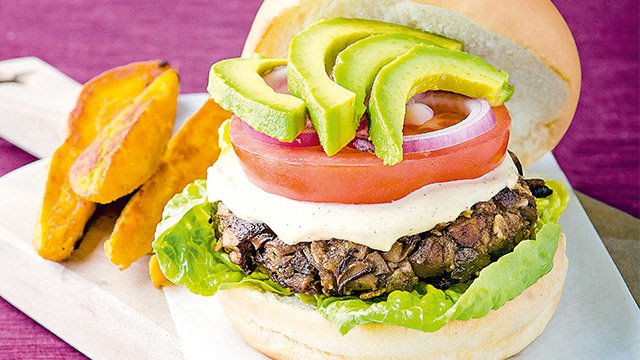 Mushroom Burgers Recipe
Posted in:
Recipe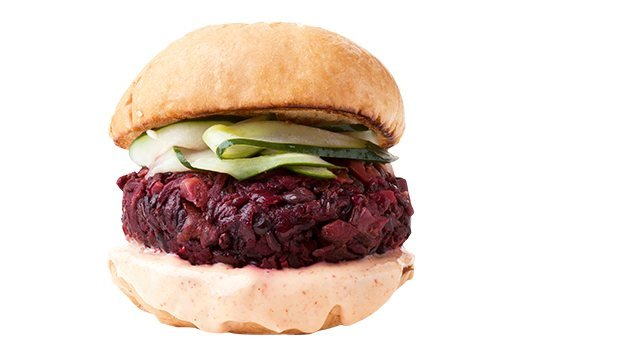 Mushroom and Red Rice Burger Recipe
Posted in:
Recipe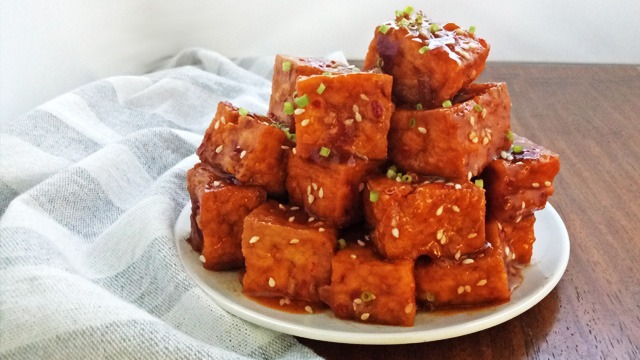 4 Chili-Garlic Tofu Recipe
If you want spicy ulam recipes, turn to this easy but super tasty fried tokwa recipe. The sauce for this recipe is great on anything really so it's a versatile sauce to have on hand, whether you're craving tokwa or not. (Think chicken wing sauce and you'll understand the craving.) 
This sauce is super simple with chili garlic sauce being the main ingredient that gives it some heat. However, it's slightly tempered with brown sugar, soy sauce, and sesame seeds to give it a delicious depth of flavor that can deliver more than just that tingling heat you're looking for. You can even toss this sauce with shrimps or even bok choy to make an excellent side dish for any ulam.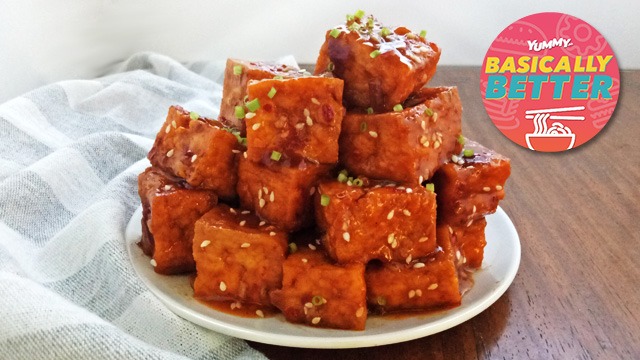 Chili Garlic Tofu Recipe
Posted in:
Recipe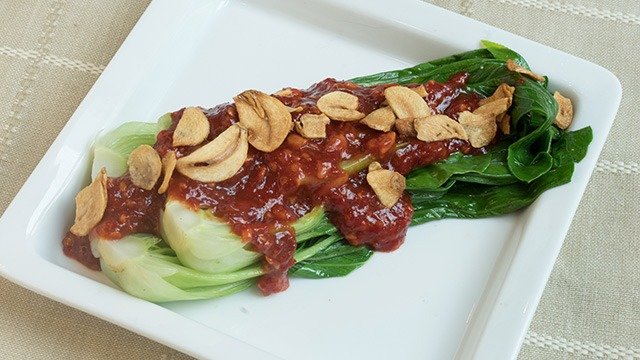 Blanched Chili-Garlic Bok Choy Recipe
Posted in:
Recipe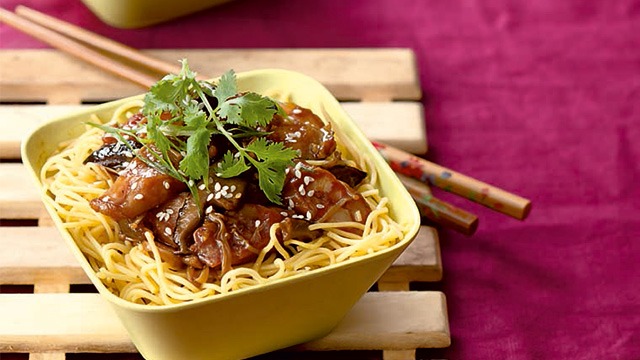 5 Asian-Style Pasta Recipe
If you're worried that you can't have pasta when on a meatless diet, you're wrong! Some classic pasta dishes are actually meatless: spaghetti in garlic oil or aglio olio is meatless yet delivers super flavor. (Add veggies like broccoli and mushrooms to make it extra hearty if desired!) Truffle cream pasta with mushrooms is another incredibly decadent meatless recipe that you need to try if you haven't yet! 
If you're still not convinced, try this awesome pasta that takes powerful Asian flavors and tosses it with pasta to settle any argument that pasta can't be meatless and tasty, too.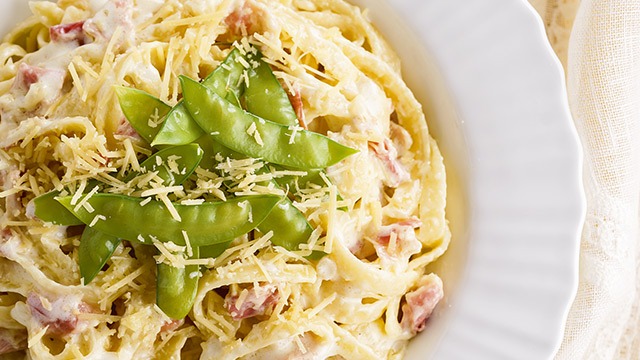 Truffle Cream Fettuccine Recipe
Posted in:
Recipe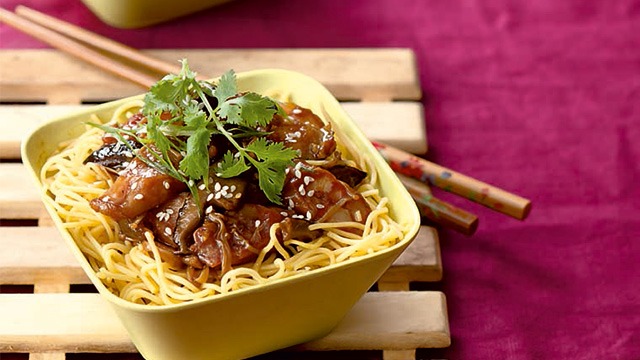 Asian-style Pasta
Posted in:
Recipe
Do you need more convincing that meatless can be delicious and hearty at the same time? Ulam recipes do not have to be loaded with meat to be satisfying so give these recipes a try and see if you can't be nudged towards adopting a better eating habit. 
***