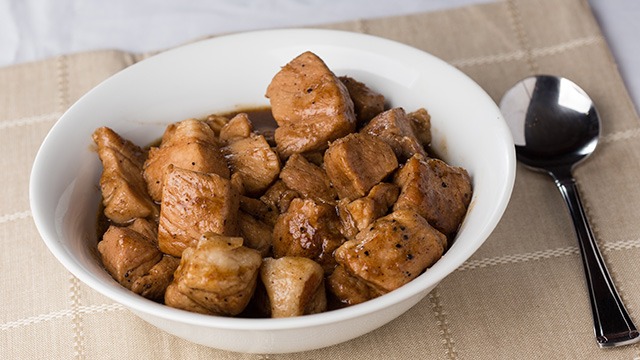 The best packed lunches are those that leave us filling satisfied and happy. For that, meaty dishes fit the bill. We have loads of pork and beef recipes that are loaded with punchy meaty flavor which you can use when thinking about your packed lunches.
Some of these recipes may not have a procedure that takes under an hour but don't let that stop you from packing it for lunch. Instead, double the amount and cook it for dinner. Then, you can set aside a portion and pack a lunch for the next day. This also guarantees your lunch is cold before it's packed which is a safe practice for packing lunch ahead of time.
Pork
Baon
Recipes
Pork is a delicious, easy-to-cook, and affordable cut of meat. Learn a little about the different cuts of pork below.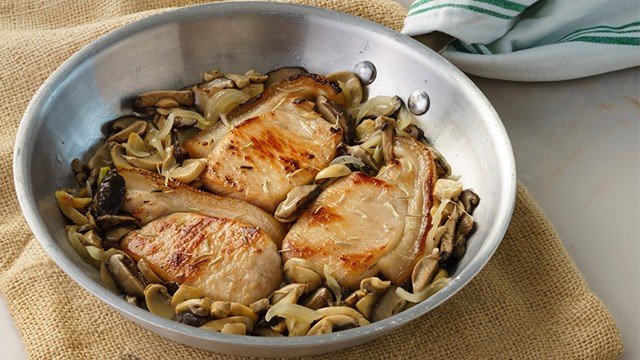 1 Pan-Fried Pork Chops with Button Mushrooms Recipe
This simple pork recipe has a secret up its sleeve that makes it extra juicy when you bite into it: a brine! Make sure you don't skip that step, and maybe even go beyond the minimum one-hour soak.
Another reason these pork chops are extra meaty? The protein-packed mushrooms also heighten the savory, meaty flavor.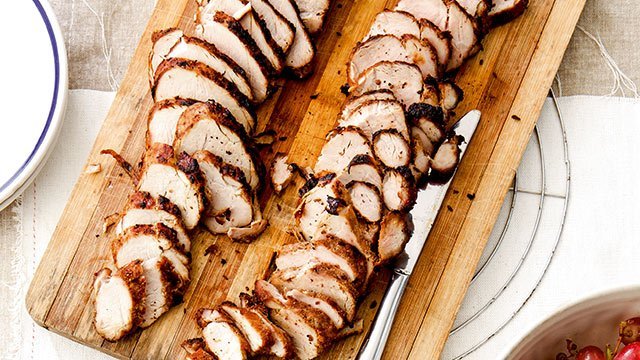 2 Dry-Rubbed Pork Tenderloin Recipe
Pork tenderloin is seasoned ahead so that all those spices have time to work its magic and helps keep the meat juicy. Grilling it also gives it a delicious smoky flavor that nothing can beat, and it's a flavor that'll keep it delicious even when it's cold.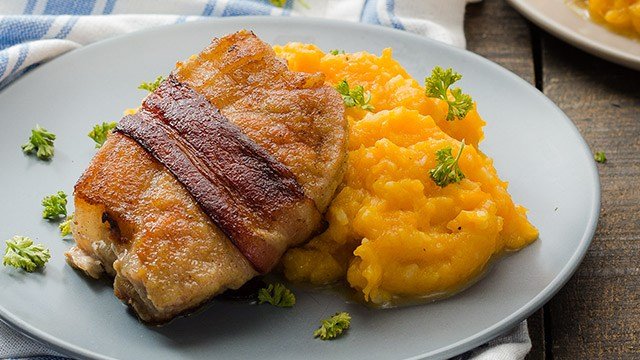 3 Bacon-Wrapped Pork Chop Recipe
These delicious pork cutlets are made extra scrumptious with a generous wrap of bacon! Who can say no? Making it even more delicious is fluffy, sweet, and nutritious mashed squash or kalabasa.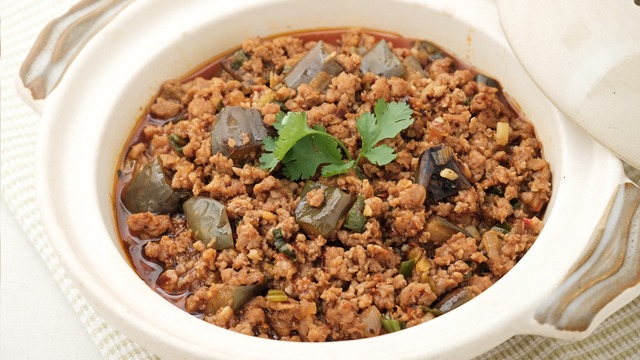 4 Spicy Minced Pork And Eggplant Hotpot Recipe
This 30-minute stir-fry recipe is saucy, spicy, and bold-flavored enough to be the perfect match for rice.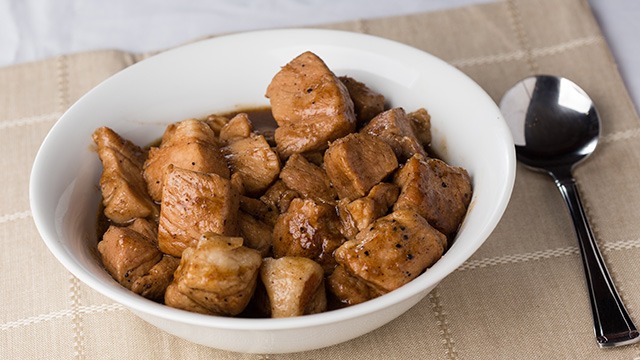 5 Pork Adobo Paksiw Recipe
Paksiw's sweet, sour, and salty sauce gets well into the meat, making every bite an explosion of taste. When you're packing lunch, it's recipes like these, with bold, strong flavors, that come through the best.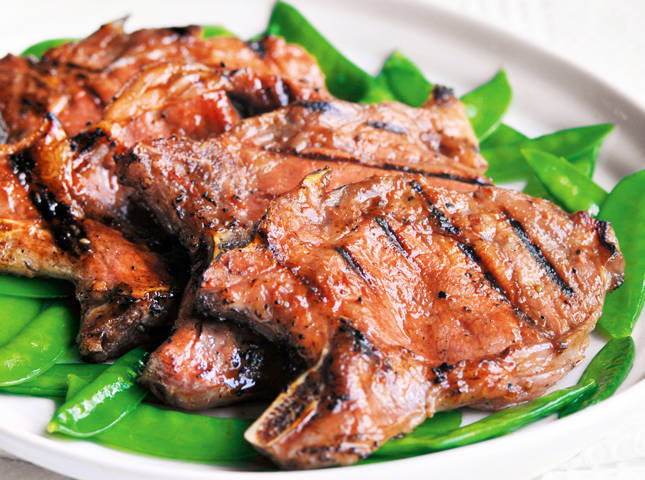 6 Grilled Char Siu Pork Chops
The sweet, complex flavor of char siu melds into these pork chops. Its bold sauce makes it even more of a delight with your rice.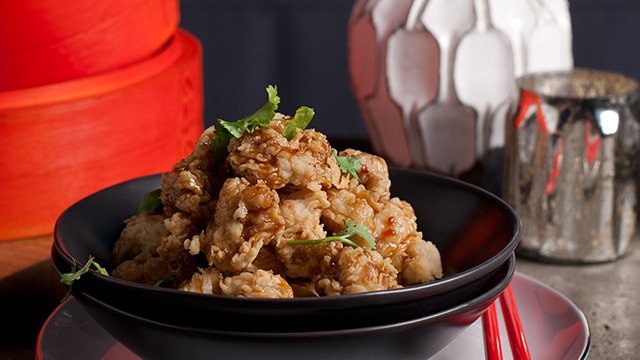 7 Salted Caramel Pork Recipe
This crispy pork's salted caramel glaze has hints of umami, thanks to a little soy sauce.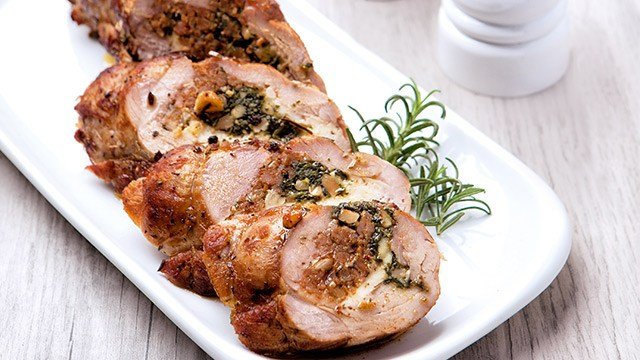 8 Rolled Pork Tenderloin with Longganisa Recipe
Pork is infused with even more flavor with spices and the longganisa filling. Make these ahead, store them, and you'll have one special meal for any day when you don't have time.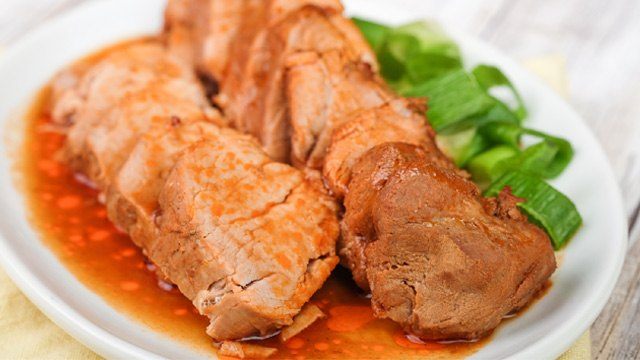 9 Chinese-Style Pork Asado Recipe
This quick, classic pork recipe uses five-spice, star anise, hoisin, Chinese cooking wine, soy sauce, and ginger to bring out the best flavors of pork.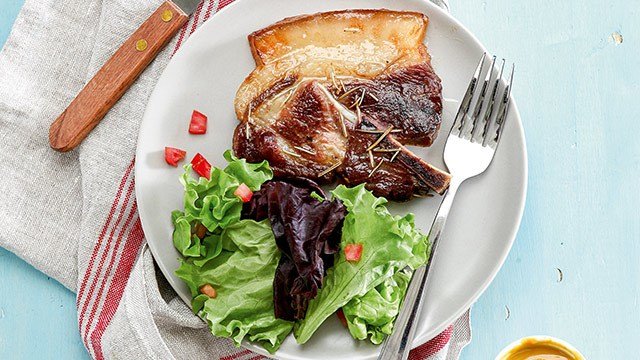 10 Pork Steak Recipe
This 25-minute pork steak recipe might be ridiculously easy, but it's extremely delicious as well. Its bold meaty flavor makes it perfect to pair with rice.
Beef
Baon
Recipes
Nothing is as hefty, hearty, and flavorsome as beef. When you make any of these recipes, make sure you get to know your beef cuts so you cook them to their best.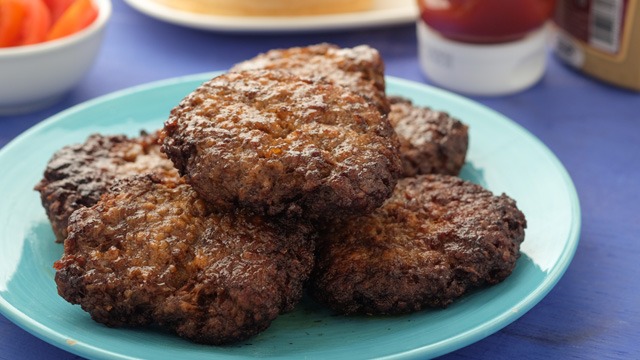 11 Beef Hamburger Recipe
This 5-ingredient recipe is simple and meaty, but it's just the starting point. Use it as a blank canvas for different sauces you can add to it to make the dish even more delicious.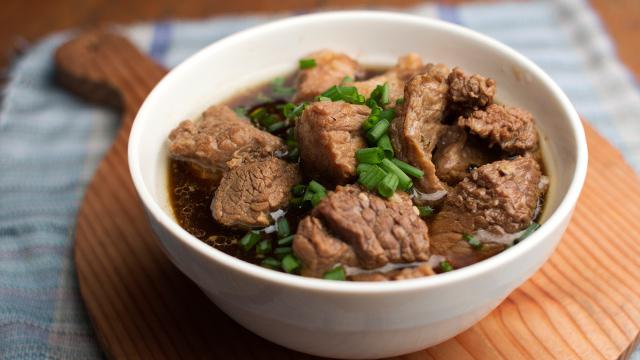 12 Beef Pares Recipe
It's hard to beat slow-cooked beef pares. Given time, beef brisket develops the most umami-packed, satisfying flavor.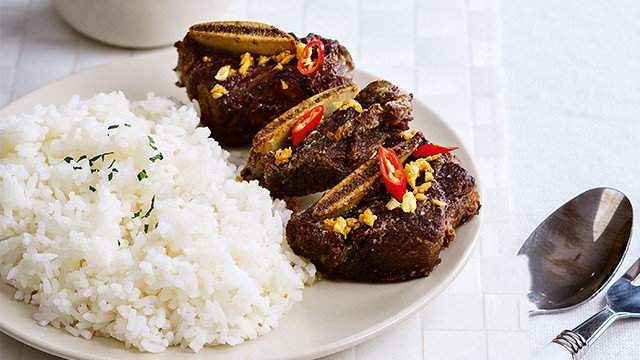 13 Garlic Beef Ribs Recipe
Ever wondered why the rib part is always extra juicy and tasty? It's because the bone helps cook the meat at a slower rate while also releasing its flavors. That's why you cannot go wrong with this ribs recipe.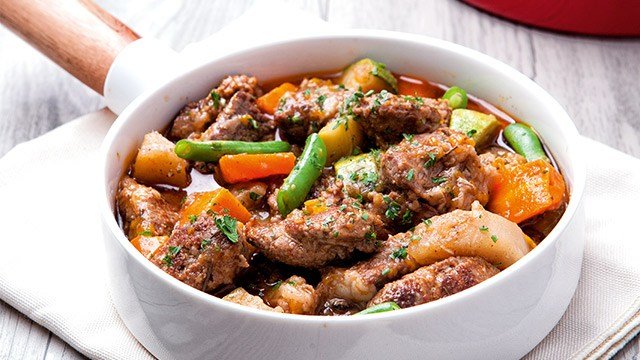 14 Beef and Sausage Stew Recipe
Slow cooking helps preserve and intensify the flavor of this beef brisket stew. The Italian sausage also adds a layer of flavor into the soup.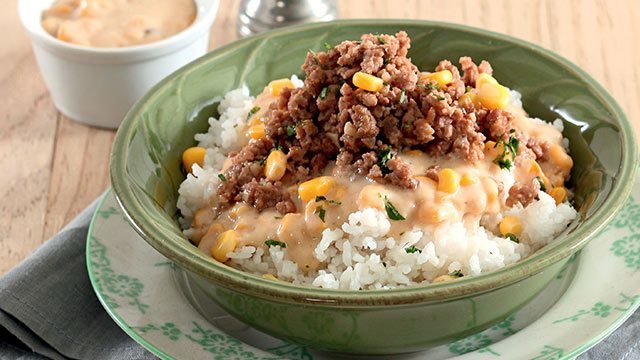 15 Cheesy Beef Rice Topping Recipe
The cheesy sauce is made even more delicious because of the beef broth added to it and corn kernels that give it that hint of sweetness. You'll definitely love this cheesy beef dish!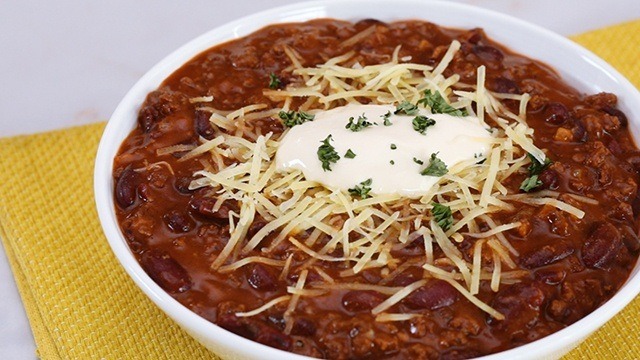 16 Easy Chili Con Carne Recipe
Beans and beef make each other even better. Beans work so well with beef in this recipe that it feels like there's even more beef than there is. Add in the spices, and you've got flavors and aromas that will give every spoonful depth in flavor.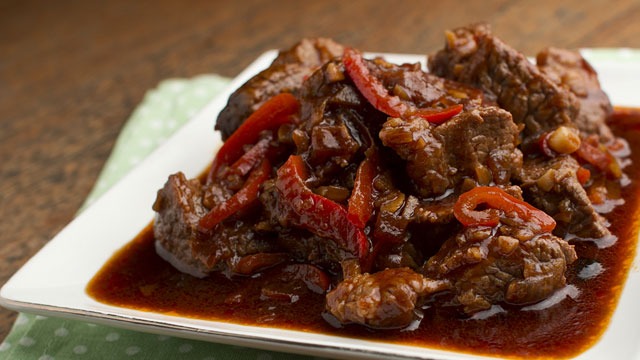 17 Beef Asado Recipe
Make this dinner to eat with rice, but how about turning it into a sandwich for your packed lunch? It's a small difference that makes quite an impact.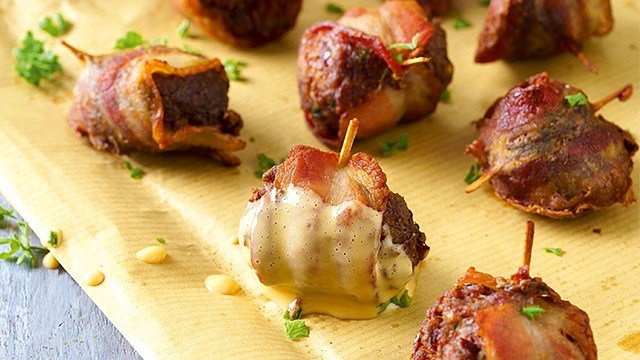 18 Bacon-Wrapped Meatballs Recipe
Bacon is the secret ingredient to making anything extra delicious and extra meaty. It's strong, salty, and savory flavors drive up the scrumptiousness of anything it touches. In this recipe, a simple meatball dish is given that extra oomph thanks to a wrap of bacon.
Which of these recipes are you most itching to make? They're all so mouth-watering if you ask us. Why not pick several recipes so you can have a different meaty dish every day? It's sure to perk you up for the rest of the day when you have some protein-packed energy from these beef and pork dishes.
ALSO READ: