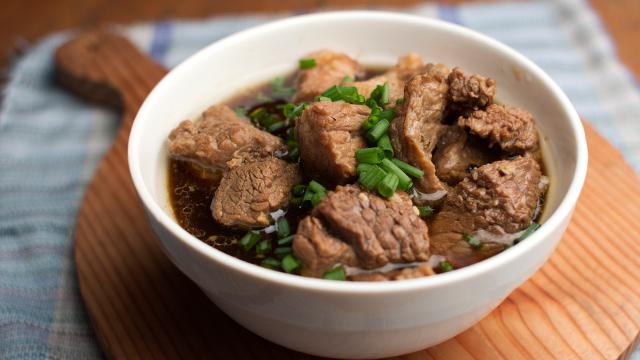 For some people, a meal just isn't a meal without meat. There's nothing as satisfying as an incredibly meaty dish. It packs every bite with intense umami flavors and easily fills you up.
We have to say that there are dishes that go above and beyond the meat quota. These dishes often require some TLC, attention, and time—but all that is absolutely worth it. These recipes produce the most decadent, mouth-watering dishes. These special main dishes are perfect to cheer you up when you're feeling down, or when you're looking to celebrate and make everyone smile. These are the same meaty dishes that reward you for a job well done with every bite, every chew, and every swallow. You deserve this.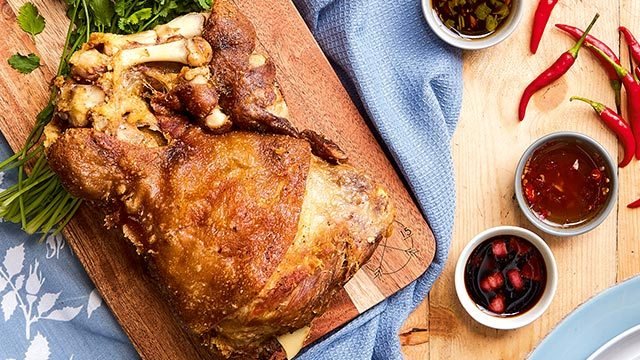 1 Crispy Pata Recipe
It's all in the name! One bite gets you three layers of goodness: the intensely crispy skin, reminiscent of chicharon, but fresher with a deliciously juicy, layer of fat underneath that not only explodes with flavor but keeps the white meat incredibly moist and tender.
Do you know the even better news? This delicious crispy pata only takes an hour to make. Need tips to make the best crispy pata ever? We have them here.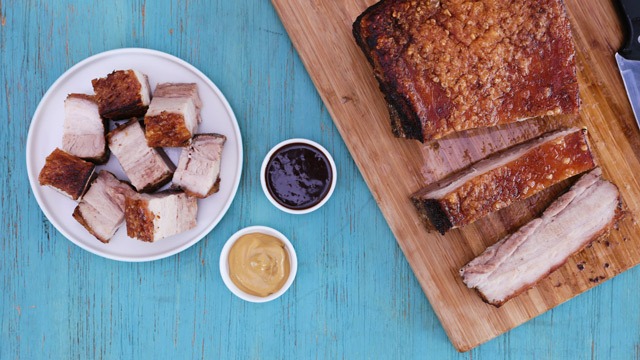 2 Lechon Macau Recipe
Lechon Macau takes half a day to get it prepared—but most of it is just time it needs to marinate. What's half a day for delicious lechon that doesn't cost a fortune?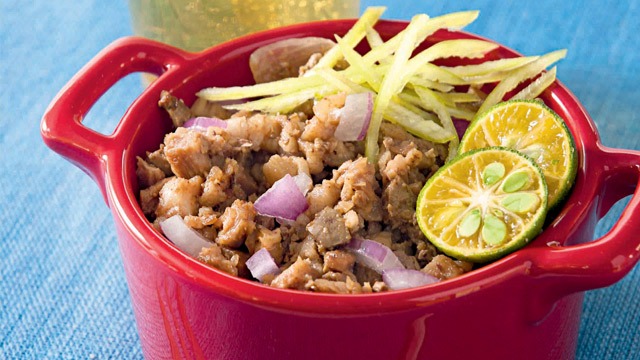 3 Pata Sisig Recipe
Sisig is already a decadent, delicious experience—packed with flavor, fat, and meat—but using pata will take you to new heights. If you've got some leftover pata, don't hesitate at this perfect opportunity. That crunchy skin will act as your crunchy chicharon topping!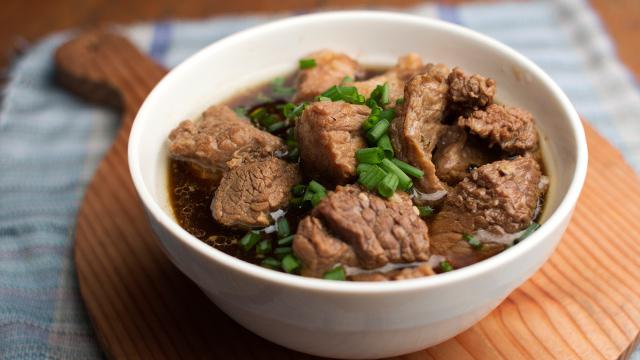 4 Beef Pares Recipe
Beloved at carinderias and Filipino households, beef pares is one of the ultimate meaty dishes. For something so simple, you churn out something so meaty, so flavorful, and so perfectly pairs with rice.
To make recipes such as these, that are both tender and flavor, you should know all about braising and stewing.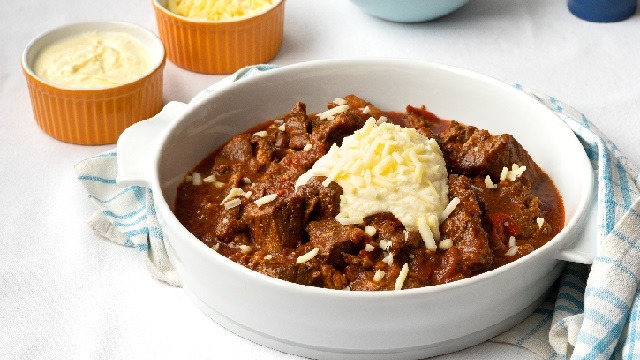 5 Chunky Beef Guisada Recipe
This chunky beef stew is simmered long and slow so that every bite is perfectly tender and tasty. Using low heat for a really long time means you let your meat cook and develop at a gentle enough pace that no flavor evaporates and all you get is the concentrated flavor. All those tomatoes don't just liven up your dish with its tartness; it also helps break down the meat to get that incredible texture called tenderness.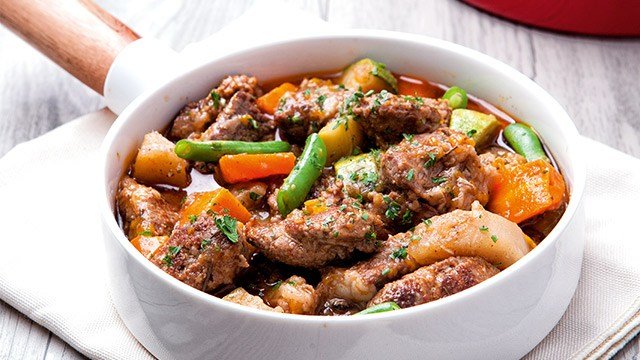 6 Beef and Sausage Stew Recipe
You get two forms of delicious meat in this recipe giving you layers of meaty umami. You get that classic beefy bite, but also the complex flavors of delicious sausage.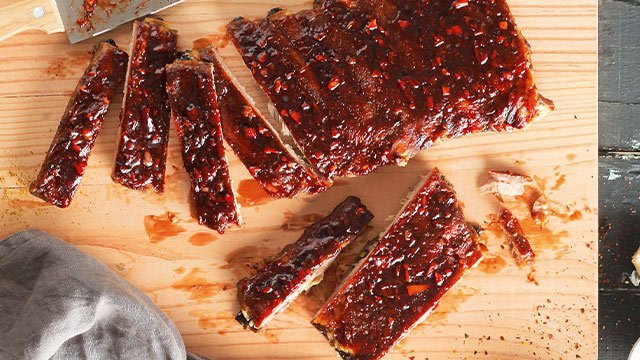 7 Fall-Off-The-Bone Pork Ribs Recipe
Sinfully delicious pork ribs check all the boxes for the perfect cut of meat: you get a lot of bone which means a lots flavor; you get a good amount of fat which absorbs, develops, and aromatizes flavor; and you get lots of delicious, hearty meat. This fall-off-the-bone pork ribs recipe is just the start, too. You can choose from our many delicious pork ribs recipes.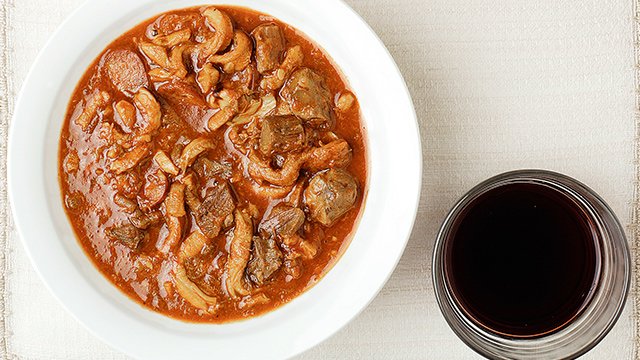 8 Classic Callos Recipe
There's nothing like callos! Every chewy, soft bite is punctuated with delicious, mellow pork flavor. Add a delicious tart sauce to cut through the fat and hearty chickpeas, and you've got a dish that everyone is bound to love.
Scared of prepping callos? Don't worry. We can walk you through how to prep it.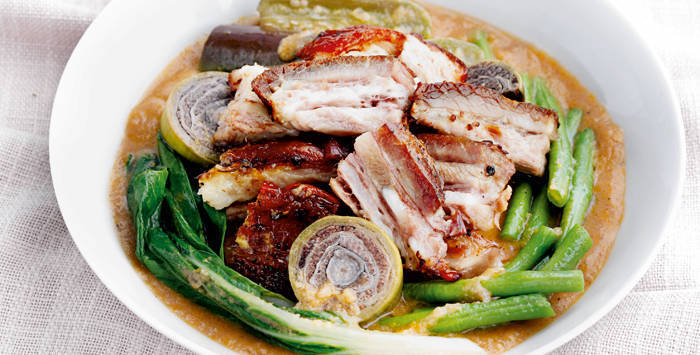 9 Lechon Kawali Kare-Kare Recipe
Two favorites come together for this amazing recipe: lechon kawali and creamy, rich kare-kare. The umami from peanuts and the thickness of the kare-kare sauce really heightens the meatiness of this dish.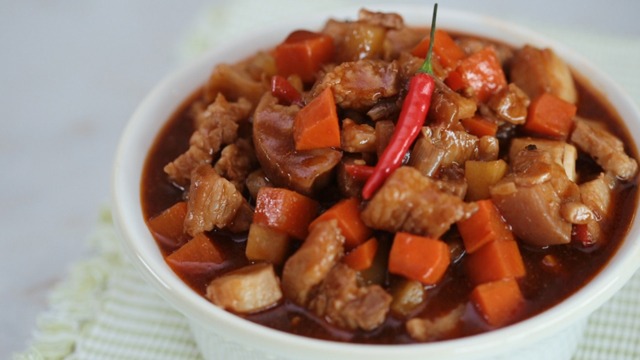 10 Menudo Recipe
This Spanish-Filipino tomato-based stew makes use of the flavors of your childhood. Want something like it? You can also try an afritada or mechado recipe, too. Can't tell the difference? We have an article about that.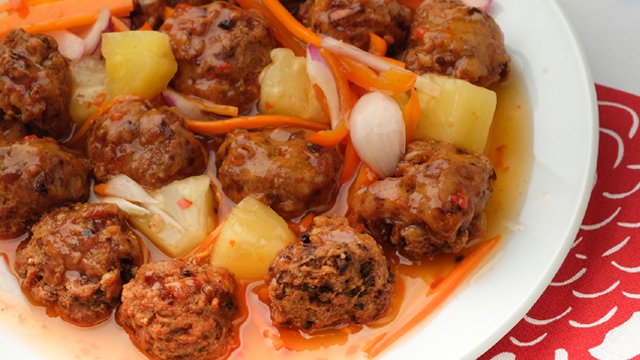 11 Pork Meatballs in Sweet and Sour Sauce Recipe
What's meatier than a meatball? Delicious, juicy mounds of pork are brought to life with a sensational sweet and sour sauce.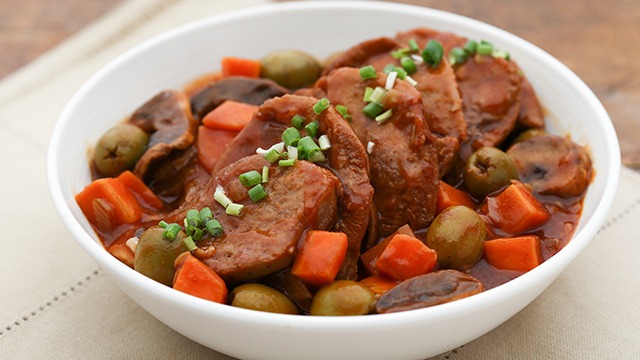 12 Lengua Estofado Recipe
Lengua is often associated with special occasions. We daresay though, that the incredibly tender bite of lengua is a special occasion in itself. Why not make it when you most need it and make a bland average day something to remember?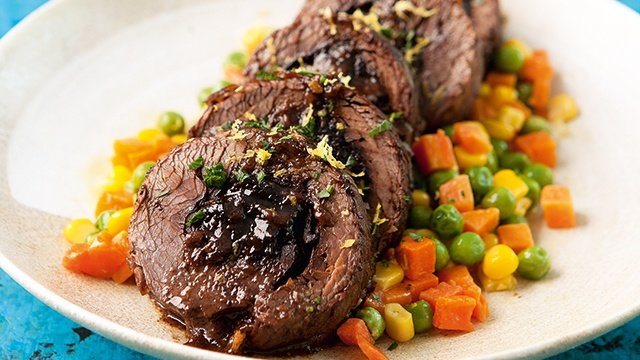 13 Braised Beef Shank Recipe
Why are beef shanks so good? It's all in the bone. The closer to the bone, the closer you get to pure flavor. Combine that with slow cooking, and you get something supremely good.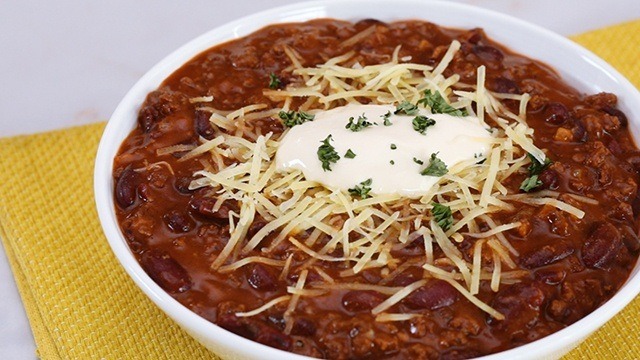 14 Chili Con Carne Recipe
Amplifying that perfectly meaty, beefy bite are creamy beans and flavorful spices. This aromatic, hearty dish, we have to warn you, is extremely addicting. Serve with lots of corn chips.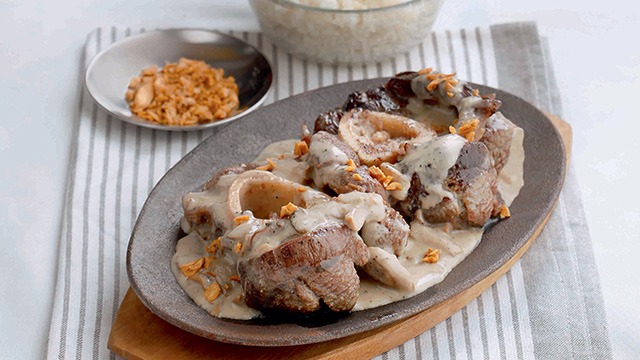 15 Sizzling Bulalo Steak Recipe
Oh, bulalo—we can sing love songs about you. The melt-in-your-mouth goodness of bulalo isn't just gotten from that scant bite; it's a goodness that permeates the whole dish. Both the sauce and the chunky, delicious meat are made better thanks to that marrow.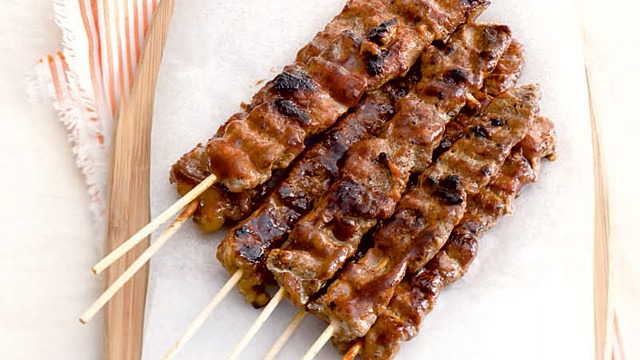 16 Pinoy-Style Pork Barbecue Recipe
This pork dish is synonymous to parties, birthdays, beach outings, and all the good things in between. Even at a potluck party of questionable dishes, you can always trust that the barbecue will be good. It's pretty hard to mess up! It's just always delicious. Still, it's best to follow these tips so you don't just make good barbecue but achieve great barbecue.
ALSO READ: