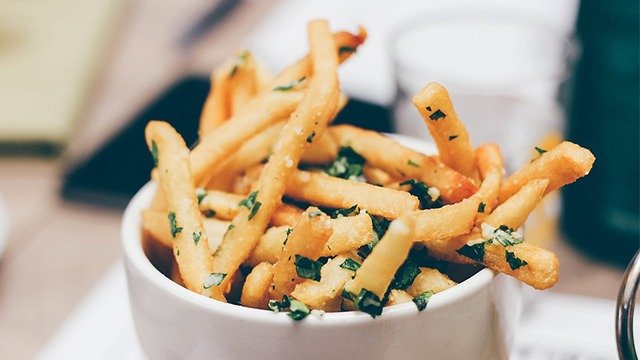 Whether you're making French fries from fresh potatoes or cooking these from a frozen pack, here are cooking mistakes you need to avoid so you can cook the perfect batch of fries every time: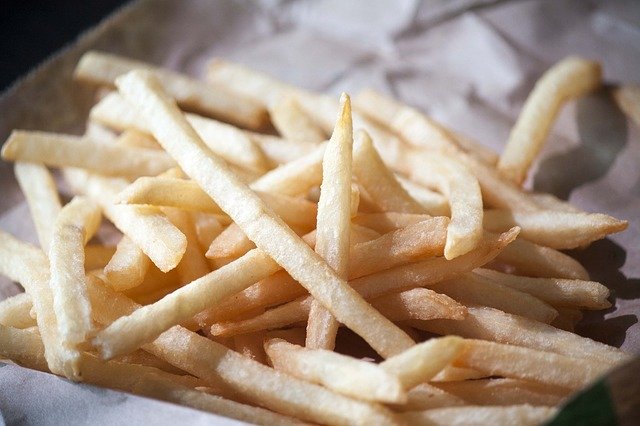 1 You thaw the fries. 
If you're using frozen French fries, you should know that there is no need to thaw these before frying. In fact, thawing can result in soggy fries. That's because the ice will melt and be soaked into the potatoes rather than immediately evaporating in the hot oil as soon as it hits it. That's why if you want crisp French fries, grab these out of the freezer only when your oil is ready to be used, not before.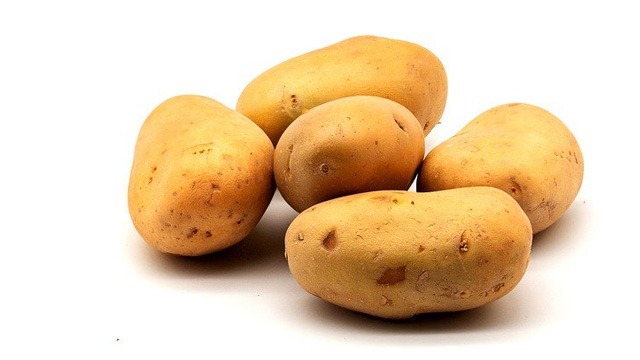 2 You're using the wrong potatoes. 
Unfortunately, we don't have many choices when it comes to the kind of potatoes we have available. All we know is that there are different sizes of potatoes available in the market and the palengke. However, this doesn't mean we cannot make the best out of the potatoes we can find in the potato bin. 
To find which of the potatoes in the bin are the right potatoes for french fries, here are the two characteristics of the Russet potato you need to look for: 
•

 long, large shapes
• thick, rough skins     
Your best bet to find these potatoes are in the jumbo potato bin but you can also find these potatoes in the smaller-sized potato bins, too.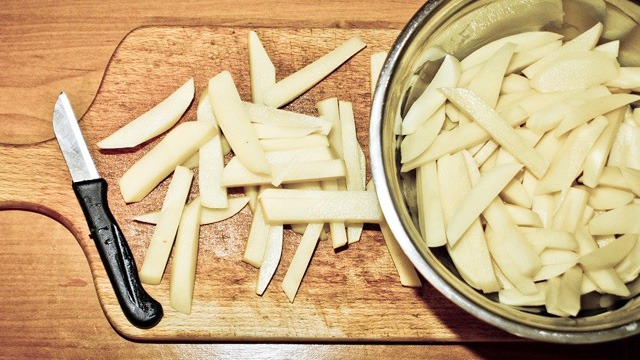 3 You forgot to soak the potatoes. 
New cooks who forget to soak their potatoes in water will wonder what happened to their potatoes when it becomes discolored. Potatoes contain starch and it's this that will discolor if you don't wash it off immediately after slicing your potatoes into the fry shapes. 
To avoid browned fries, place your sliced potatoes immediately in cold water. Rinse and then dry these thoroughly before frying to avoid the deadly talsik or oil splatters.  
ADVERTISEMENT - CONTINUE READING BELOW
Recommended Videos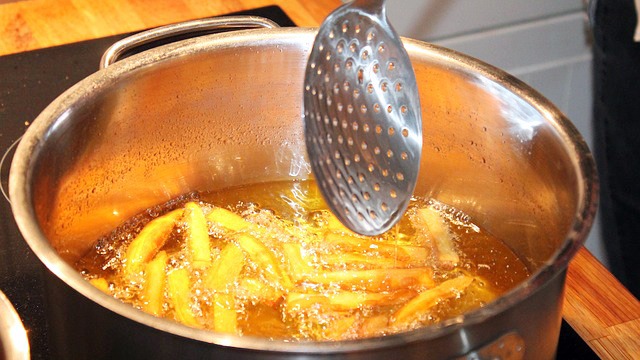 4 You remove the fries too early. 
Once your potatoes are in the oil, impatience can make you remove the fries before it's completely ready to be taken out of the oil. You need to wait for the fries to not only look golden brown and delicious, but it must also have the crispiness that we all want in our fries. Use your tongs to tap the fries. You'll know it's ready when you can feel that the fries have that crispy outer coating.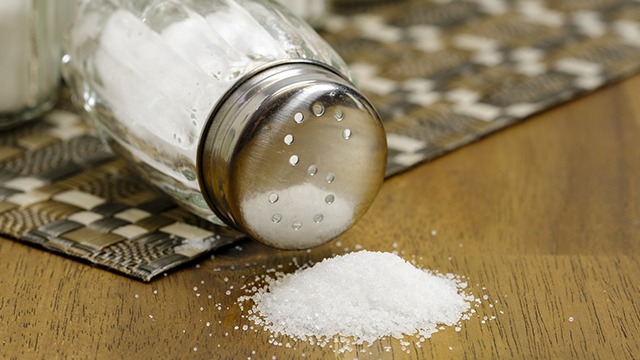 5 You wait too long to salt the fries after cooking. 
The perfect time to salt your fries is immediately after you remove it from the hot oil. This is the same principle when seasoning your steak, pork chop, fried chicken, or other food that you want to add salt to. 
The ideal way of salting your fries is to transfer the cooked fries to a bowl and then immediately shower it with salt while tossing the fries. Feel free to toss the fries with both hands after sprinkling it with salt so the salt is evenly distributed. 
You want to act as soon as possible because if the fries cool, the salt will not stick to the fries, leaving you with unseasoned fries where all the salt is found literally on the bottom of the bowl.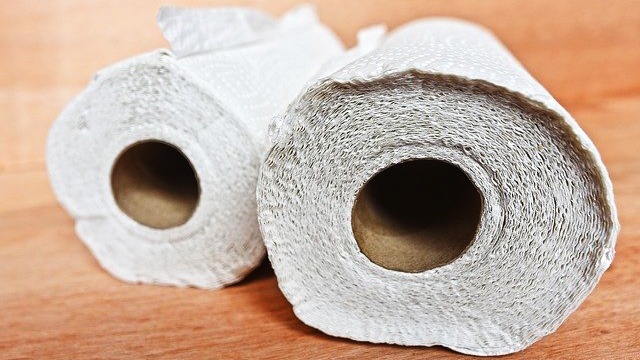 6 You leave the fries on paper towels.
Paper towels are great for soaking up excess oil that falls from your fried food. However, the problem with paper towels is that if you leave your still hot food on it, it tends to steam, destroying the crispiness that you worked hard to develop as you fried the food. This goes for both fries as well as other fried food, too! 
The next time you fry fries, use a rack over paper towels instead. If you don't have a rack, feel free to place it on paper towels first to get those first few drips but then transfer the fries to another plate or bowl soon after so it doesn't have a chance to steam.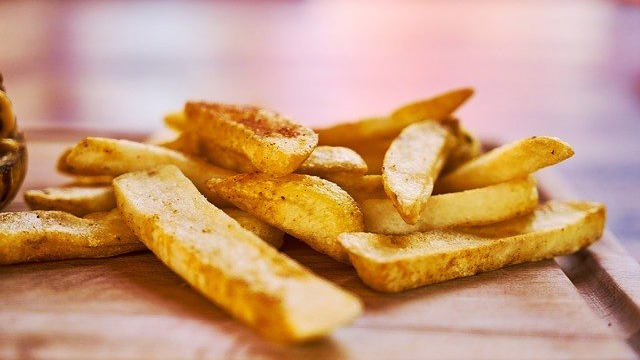 7 You don't serve it immediately. 
The best fries are fries that you can serve soon after it came from the hot oil. A quick sprinkling of salt, transfer the batch to a plate, and get it out there to be enjoyed! Act like a chef on the line and get that food out as soon as it's ready, and you will be doing those french fries proud.
Need to know other cooking mistakes you're making? Find out if you are doing any of these bad cooking habits: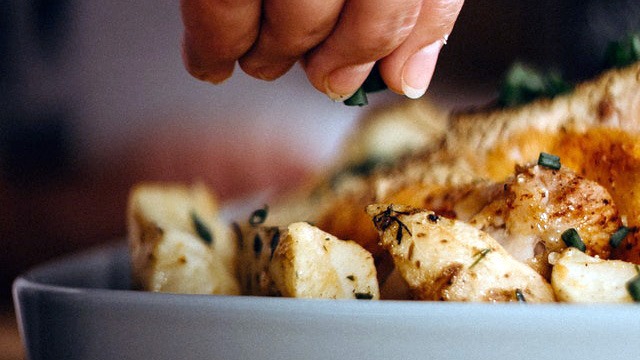 Bad Cooking Habits You Shouldn't Learn
Posted in:
Cooking
5 Bad Cooking Habits You Need To Break
Posted in:
Cooking