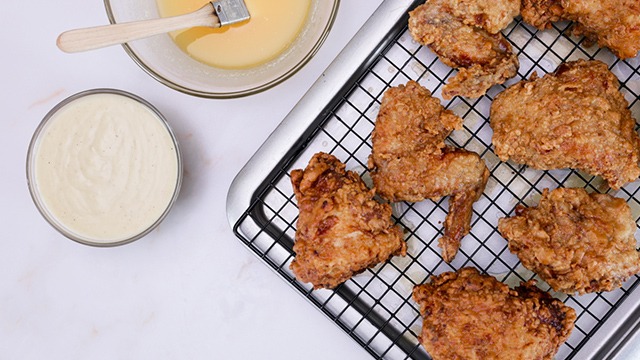 Fried chicken is a universal favorite and there are many ways to prepare it, too. 
From maximizing flavor by marinating your chicken in buttermilk to how to maintain your oil temperature and not drain to on paper towels to ensure maximum crunchiness, we think you're on the right track towards cooking not only the best tasting chicken but also cooking fried chicken like a pro. 
However, even with all these tips and tricks, do you sometimes find that your fried chicken has spots that are browner than in other areas? There are times when you may have cooked fried chicken that has these overly browned, almost burnt spots while the other areas are perfectly golden brown. Why do these overly browned spots a concern? It's a concern because if you're trying to achieve a golden brown color throughout the chicken and you have browned spots before the rest of the chicken is of the same color, you may be in danger of burnt spots. 
There is another way to cook fried chicken so that you don't get these burnt spots: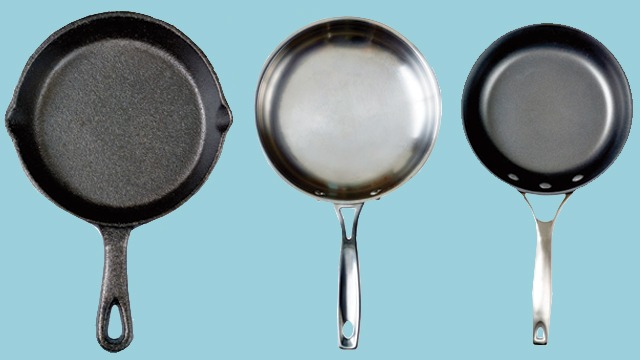 1 Choose a deeper pan with a heavy bottom.
A deep pan is great for not only minimizing the dreaded talsik or oil splatter, but you also give your fried chicken enough room to float and be surrounded by oil. A deep pan with a heavy bottom, meanwhile, will also ensure that you retain as much heat in your pan as possible.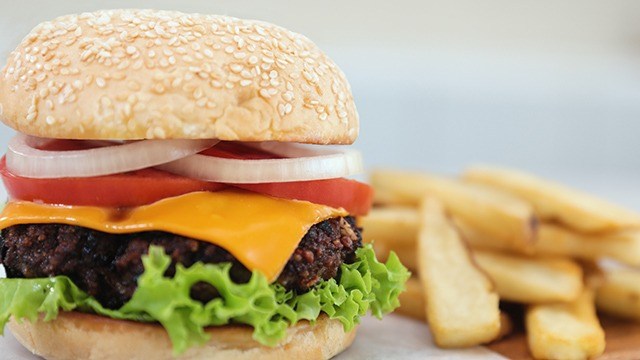 This Is The Best Pan For Cooking Burgers
Posted in:
Cooking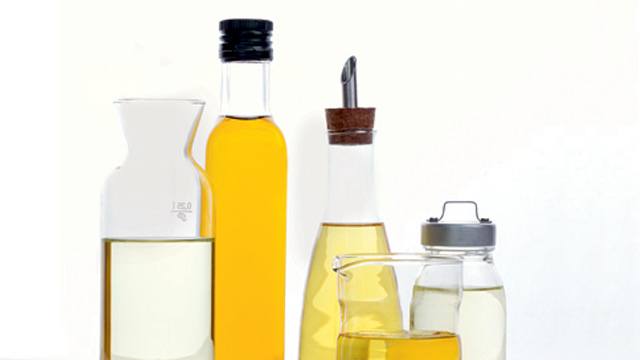 2 Use enough oil. 
The deeper than the pan, the more likely you'll be frying chicken that is at least submerged in the oil. Deep frying isn't about using as much oil as you can fill in a pot or pan. Deep frying means that you have enough oil to keep your food in the oil as it cooks.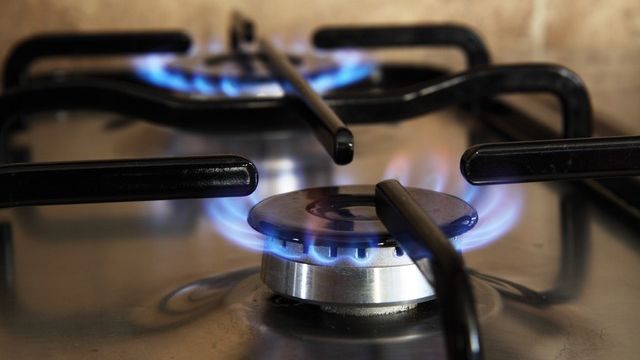 3 Regulate your heat. 
Using enough oil in a deep enough pan will also ensure that each piece of chicken you cook will rise from its place on the bottom of the pan as soon as it's cooked. That's why it's also important to regulate your flame or your heat. If your flame is too hot, you are in danger of these overly browned spots as you fry chicken. That's because chicken that is still raw is heavy and will sink to the bottom of your pan until it's cooked through. 
This is important to note since chicken that is placed in a too-hot pan will not only brown too fast all over, it is also more likely to develop these overly browned, almost burnt spots. To avoid this, preheat your oil at medium-low to medium-high heat, not on high heat. 
Fried chicken is delicious, crunchy, flavorful, and one of the best tasting food you can make. It's wonderful to be able to make homecooked fried chicken with ease but armed with more tips and tricks to cooking perfectly fried chicken, you're sure to love cooking and eating fried chicken more often, too. 
ALSO READ: