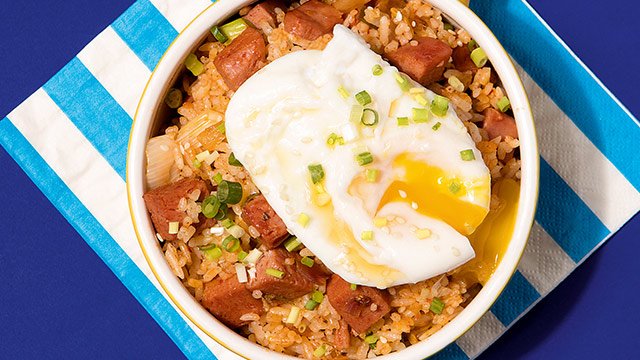 More and more people are seeking to find easy and fast ways to cook a meal. That's why turning to your kitchen cabinets are a good idea when you need to add more bulk and flavor to your otherwise bland meal.
You can use different kinds of canned food for different dishes, and while there are some that more commonly used than others, there is one true fact: canned food is easy to use.  
Here are more luncheon meat recipes that you might not have tried yet: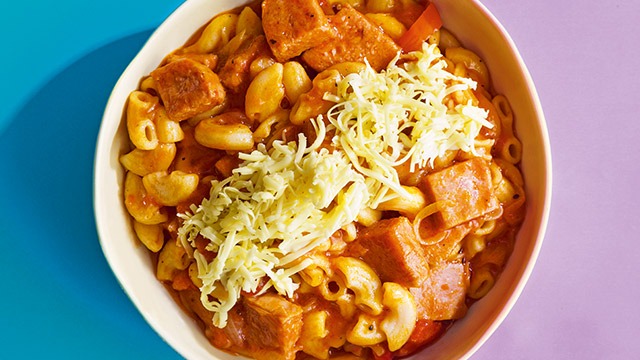 1 Spicy Ham Pasta Recipe  
Pasta recipes will always be a winning dish. These are the verified delicious all-in-one meals that you can whip up easily and with ease. Using luncheon meat instead of other fresh meats will speed up your cooking process since there's no need to even cook this for a long time.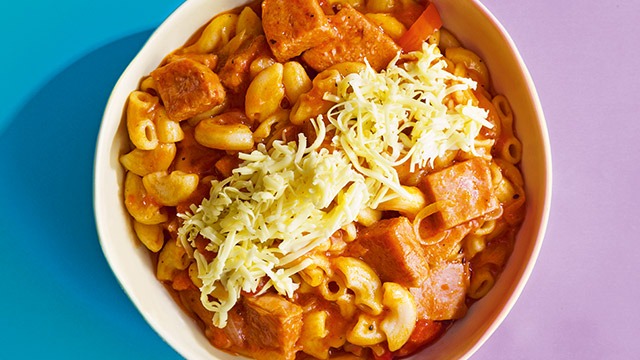 Spicy Ham Pasta Recipe
Posted in:
Recipe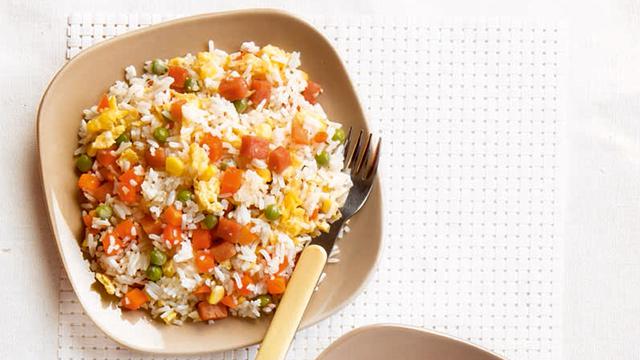 2 Luncheon Meat and Veggie Rice Recipe 
You don't need to use luncheon meat for this recipe, but we say why not make this fried rice recipe an all-in-one-bowl kind of meal. One scoop of your spoon should yield a bit of everything, including bits of some luncheon meat, that makes this fried rice delicious!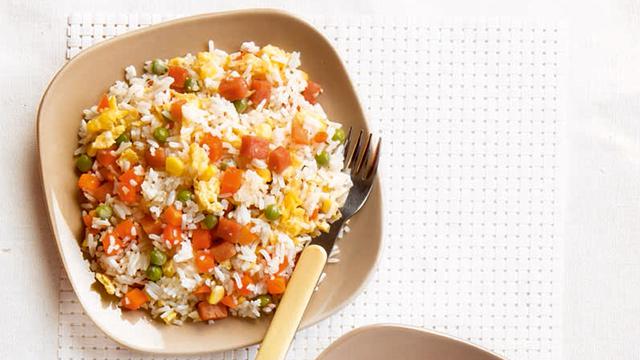 Spam and Veggie Fried Rice
Posted in:
Recipe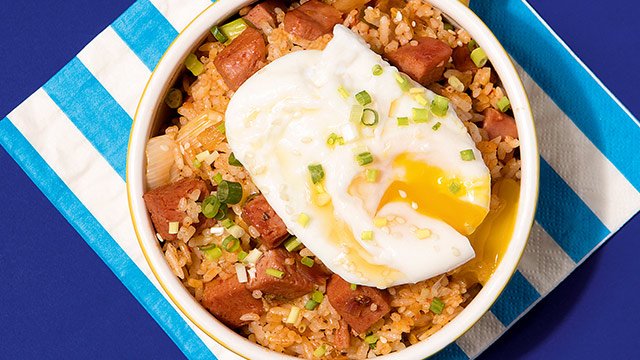 3 Spam and Kimchi Fried Rice Recipe 
You don't need a lot to boost the flavors in kimchi rice. However, we think the addition of some luncheon meat like SPAM will have people excited. Even those who don't like kimchi rice may be eager to give this a taste, too.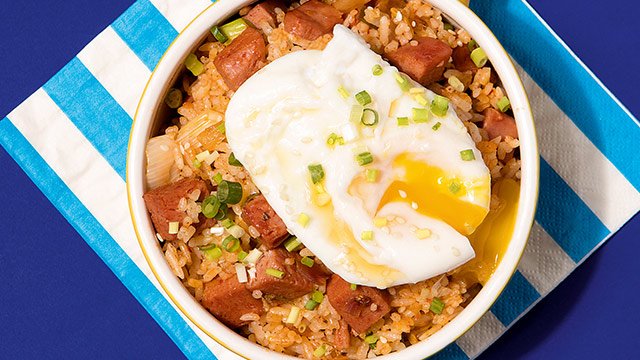 Spam and Kimchi Fried Rice Recipe
Posted in:
Recipe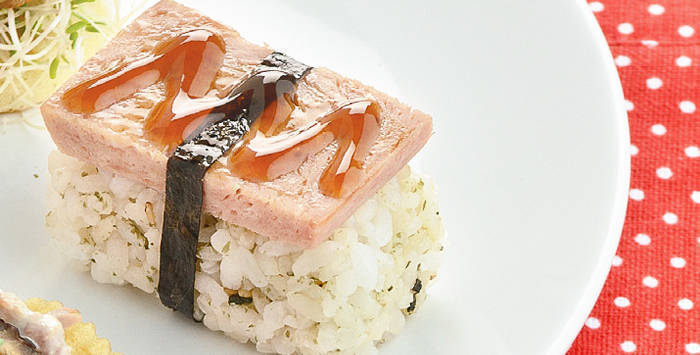 4 Spam Sushi Recipe 
Are you missing Japanese food? Even if you don't have crab sticks, you can still have your sushi if you use luncheon meat for this version! Also known as the nigiri, this kind of sushi usually has a slice of raw fish pressed over formed sushi rice and then wrapped in a strip of nori or seaweed. In this case, wrap a slice of luncheon meat instead over vinegared rice. You don't need any adept knife skills to have an easy Japanese sushi eating experience at home.  
ADVERTISEMENT - CONTINUE READING BELOW
Recommended Videos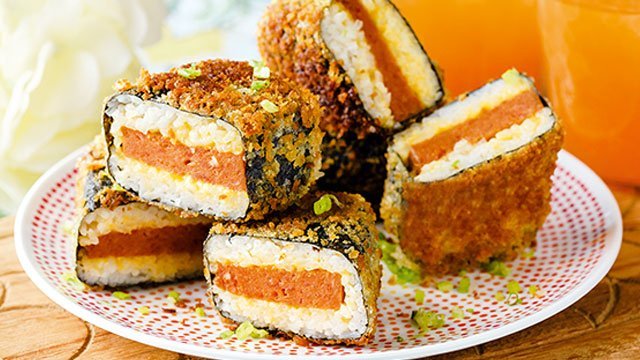 Crispy Spam Musubi Recipe
Posted in:
Recipe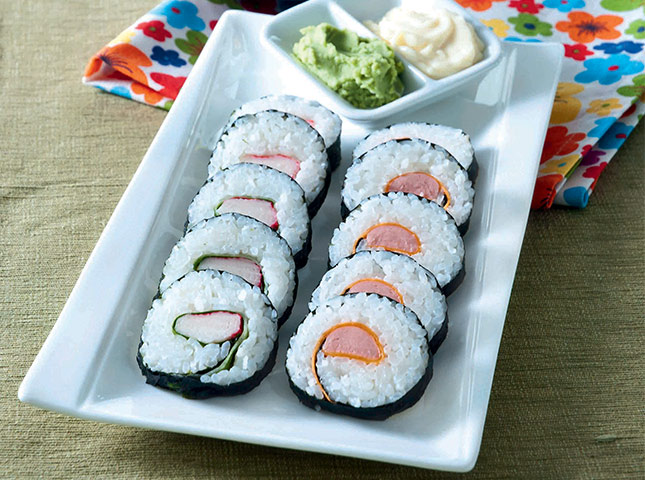 Crab Stick and Sausage Sushi Recipe
Posted in:
Recipe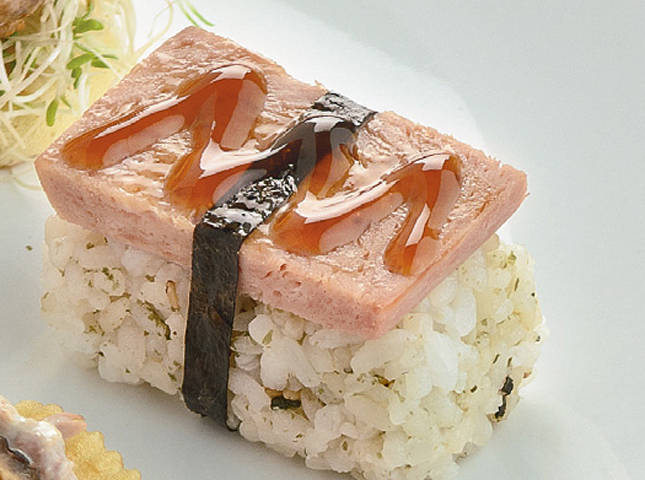 Spam Sushi with Balsamic Teriyaki
Posted in:
Recipe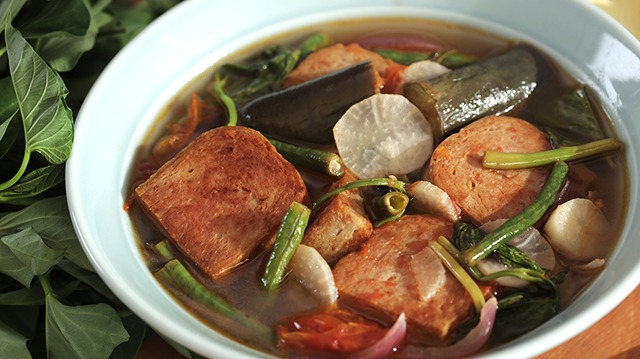 5 Spam Sinigang Recipe 
If there's one thing that can make luncheon meat indispensable in your every day cooking, it's the fact that it can replace different kinds of meat in those recipes. Craving sinigang even if you don't have any pork or seafood can be satisfied if you have a can of luncheon meat! You can SPAM sinigang in three different ways, too!  
For this recipe, you just need to sear the slices of SPAM and then add it into the sinigang broth you can easily make with a sinigang packet and the tenderized vegetables.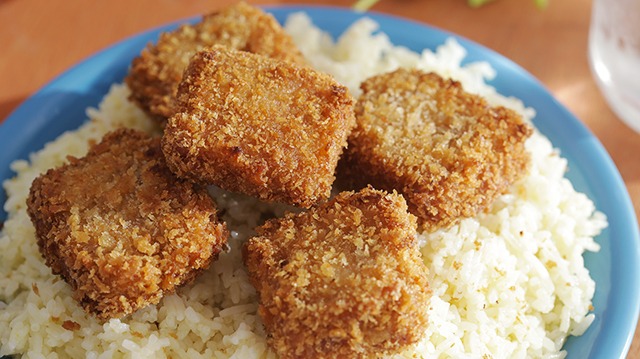 6 Crispy Spam Nuggets Recipe  
Chicken is used to replace meat in this SPAM nuggets recipe! What makes these nuggets so irresistible are several things: it's made of your favorite luncheon meat, it's crispy, and it's tossed in some sinigang sa sampaloc mix before being fried to this crispy state.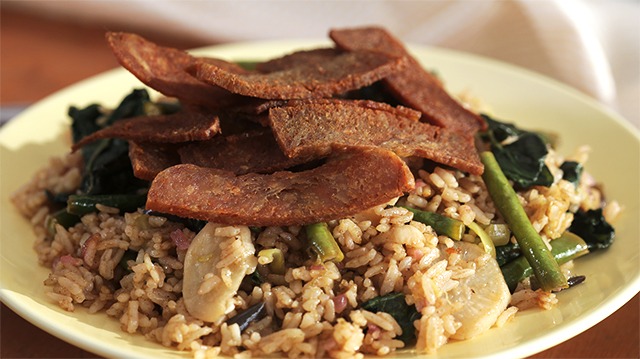 7 Spam Sinigang Rice Recipe  
The final way of making this luncheon meat your ultimate fresh meat substitute is using it as your rice topping. While that's exactly what SPAM usually is, this one sees the canned food sliced thinly and then fried until it's crisp. If you have some soup leftover from your sinigang sa sampaloc meal, that's the perfect thing to boost the fried rice that pairs so well with the crispy meat.      
ALSO READ: