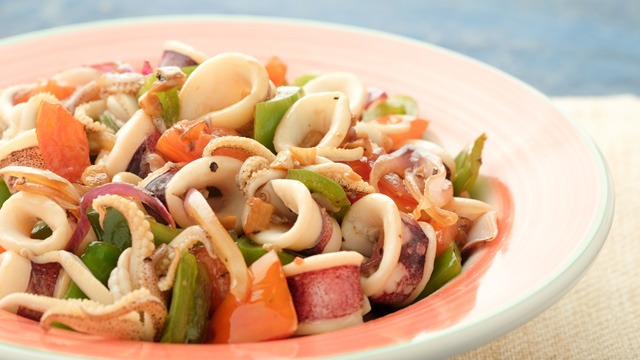 Adobong pusit is delicious. We know this because we know how many of you love the recipe! Squid fans know that there is a trick to cooking squid. You either cook it long and slow or cook it incredibly fast. There is no middle ground because that can mean rubbery, tough squid. 
We have a guide on how to choose and prepare your squid so you can always have a squid dish on your table. You already know or will know how to cook squid right so that's why we have more recipes that we think you should try: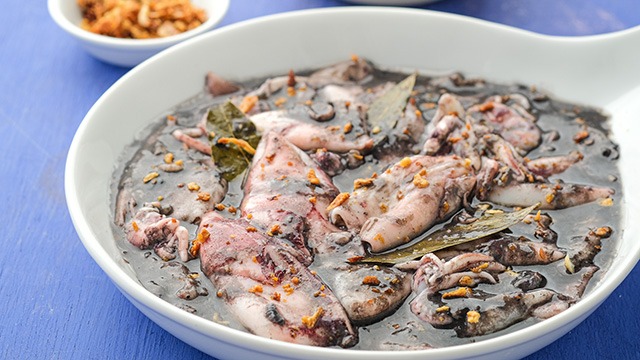 1 Adobong Pusit sa Gata Recipe
We know you love the basic adobong pusit recipe so this one takes that recipe and elevates the flavor profile to include some creaminess. Gata or coconut milk goes just as well with squid as it does with chicken or pork adobo.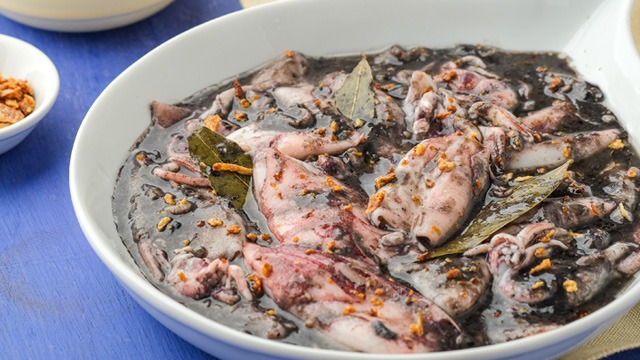 Adobong Pusit Sa Gata Recipe
Posted in:
Recipe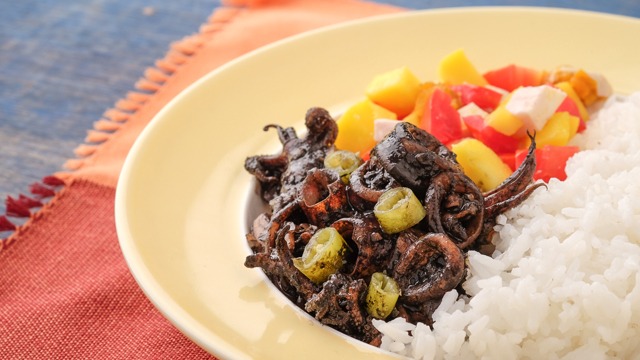 2 Adobong Squid with Oyster Sauce Recipe 
There is just something about the adobo version of squid that makes it a winning recipe for many people. To tweak that recipe just a bit so you're not totally unsure what the recipe is, this adobong pusit recipe amps up the umami flavors by using some oyster sauce in the mix.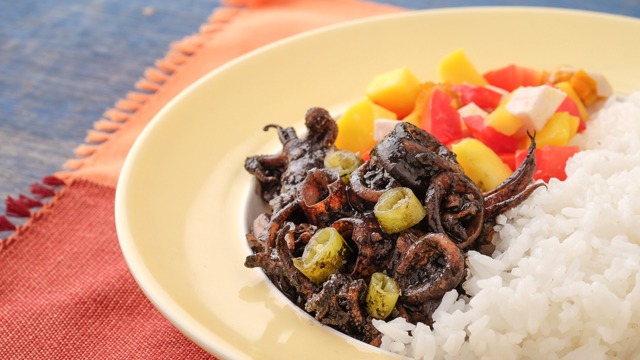 Adobo Squid with Oyster Sauce Recipe
Posted in:
Recipe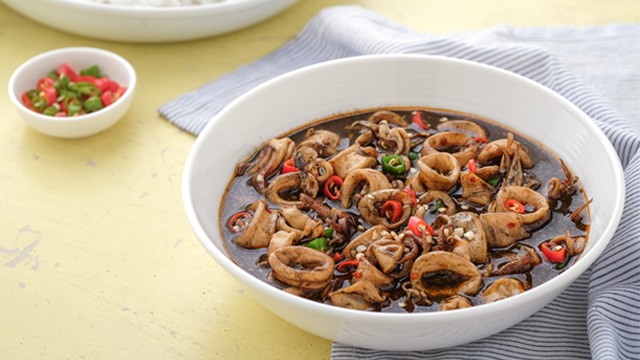 3  Spicy Squid Adobo Recipe 
There is only so much one can do with an adobo recipe but we found another way to make it delicious. We added some siling labuyo to this otherwise basic squid adobo recipe and it's a spicy, mouth-watering dish that you will need lots of rice just to savor every spoonful.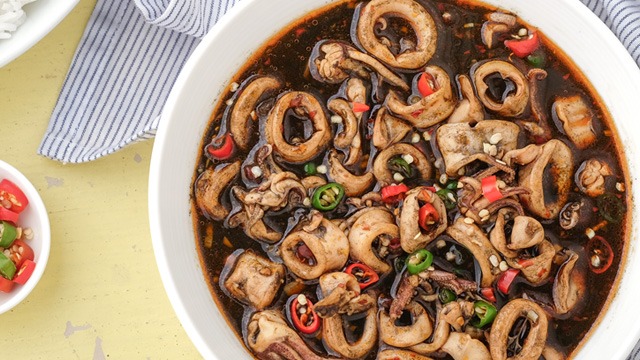 Spicy Squid Adobo Recipe
Posted in:
Recipe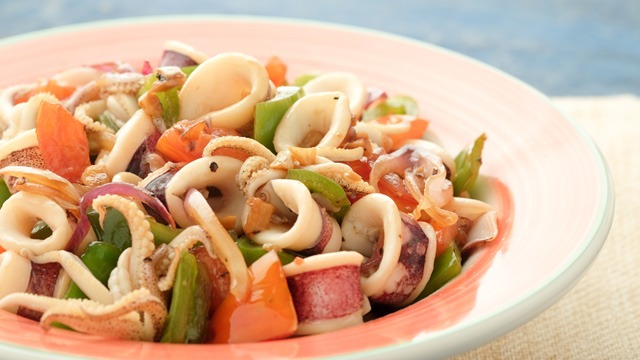 4 Ginisang Pusit Recipe 
If you're not a fan of any of the adobo versions of the squid, why not try a simpler way of cooking the squid? Here, it's simply sauteed in some flavorful ingredients so it's super tasty with every bite.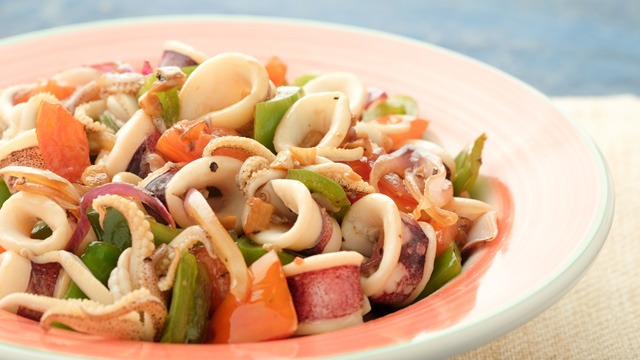 Ginisang Pusit Recipe
Posted in:
Recipe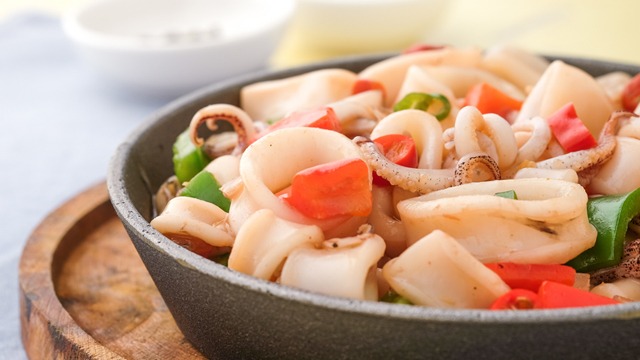 5 Squid Sisig Recipe 
Sisig is usually made with pork but in this case, we think the squid does the sisig recipe justice. The sizzling plate is perfect for ensuring that the squid remains tender since all it needs is a little toss in the sizzling hot plate to cook it. That's what so great about squid! It really doesn't need much cooking to make it tender and delicious. 
ADVERTISEMENT - CONTINUE READING BELOW
Recommended Videos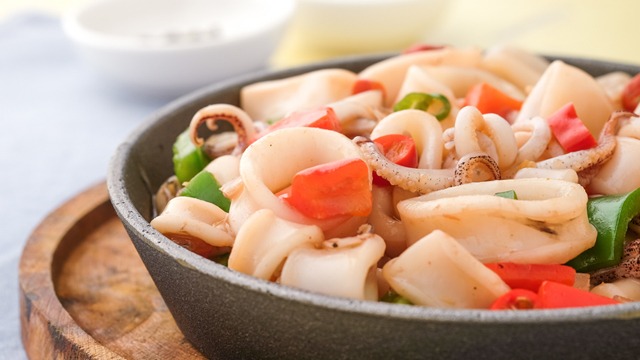 Squid Sisig Recipe
Posted in:
Recipe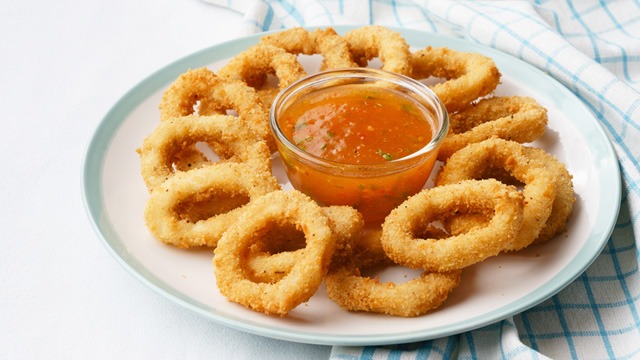 6 Spicy Calamari Recipe 
The secret to this tender calamari recipe is the use of frozen squid rings. Make it even more crunchy delicious than your usual calamari recipe by using Panko breading instead of a batter to make it crispy and irresistible.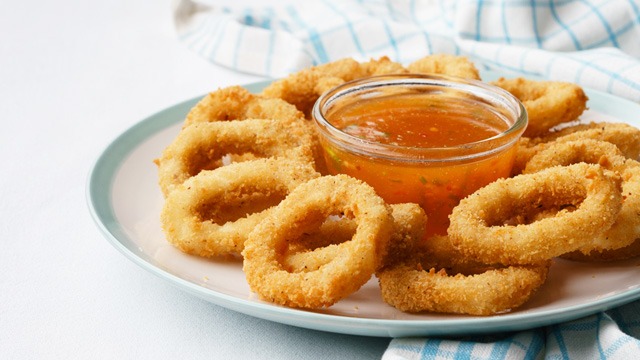 Spicy Calamari Recipe
Posted in:
Recipe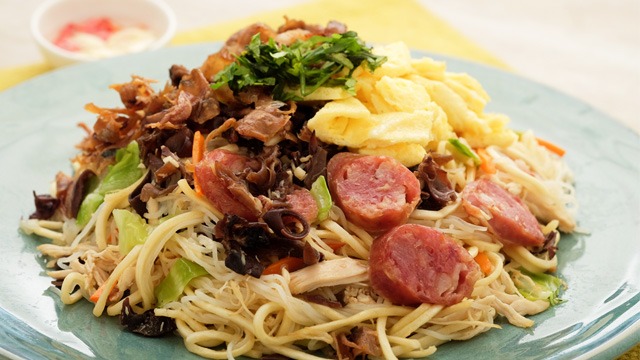 7 Pancit Bam-i With Dried
 

Squid

 

Recipe

Who needs squid to be fresh to be delicious? Not in this recipe! For this regional pancit recipe, the squid is the delicious topping that makes this entire dish even more appetizing! With its pungent and powerful flavor, you'll want to make sure that the dried squid is cooked to a crisp so you can enjoy its flavor with the noodles.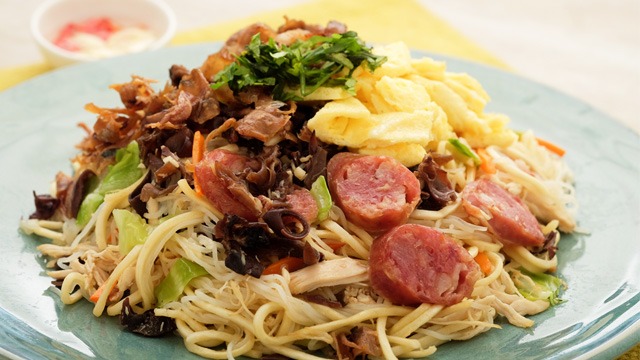 Pancit Bam-i With Dried Squid Recipe
Posted in:
Recipe
Squid can be tricky to prepare but it can be easy with a little practice. That's the price you have to pay when you want something this delicious to be on your plate. Be brave and satisfy your love for this seafood. It really is delicious. 
ALSO READ: