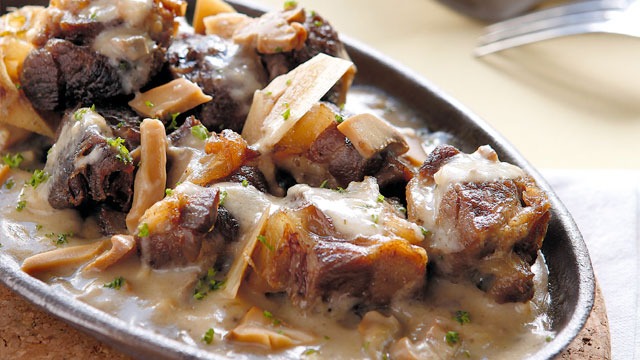 We all know by now that we enjoy 5 tastes: sweet, salty, sour, bitter and umami or savory. There are natural ways to get umami on your plate, and one of the easiest ways to punch up the umami flavor is through mushrooms.
However, if you've looked at the chiller section, you might have seen the prices of fresh mushrooms and decided it's not worth it. Don't worry. You can get still make tasty dishes by using the more affordable canned version of mushrooms as well! They're almost as good as fresh, so use cans of mushroom to make better, tastier meals this holiday season.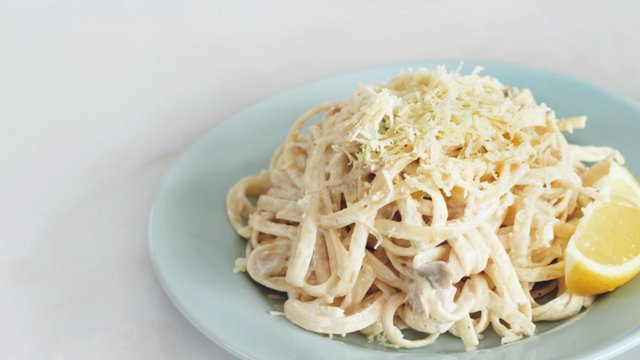 1 Creamed Tuna and Mushroom Pasta Recipe
There's always a pasta dish at potluck parties and Noche Buena spreads. They don't have to be pasta dishes that take forever to make. By using canned sliced mushrooms and canned tuna, both kitchen staples, this recipe only takes 15 minutes to make and results in a delicious pasta dish you can easily double!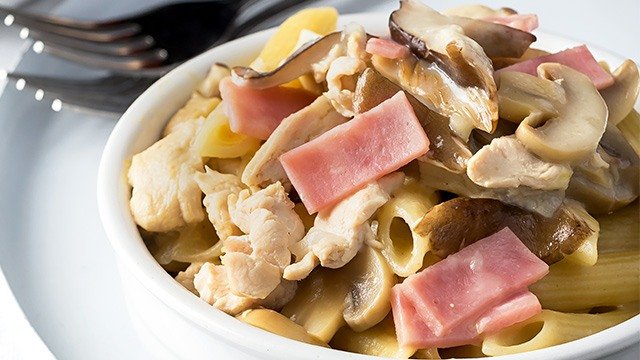 2 Chicken and Mushroom Penne Recipe
This chicken and mushroom penne recipe is packed with so many sources of umami: the chicken, a variety of mushrooms, and even the Parmesan cheese all bolster its full-bodied flavor. You and your guests will be savoring every bite.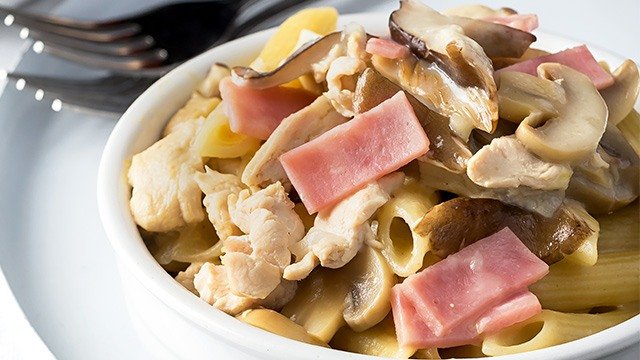 Chicken and Mushroom Penne Recipe
Posted in:
Recipe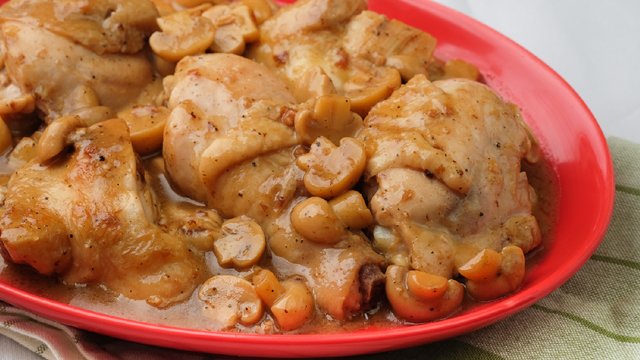 3 Chicken in Creamy Mushroom Sauce Recipe
You know what's always a hit at holiday spreads? The chicken dish. Chicken, in fact, is a hit all year round. Combine it with a creamy mushroom sauce and you get creamy, tasty perfection of a dish.
ADVERTISEMENT - CONTINUE READING BELOW
Recommended Videos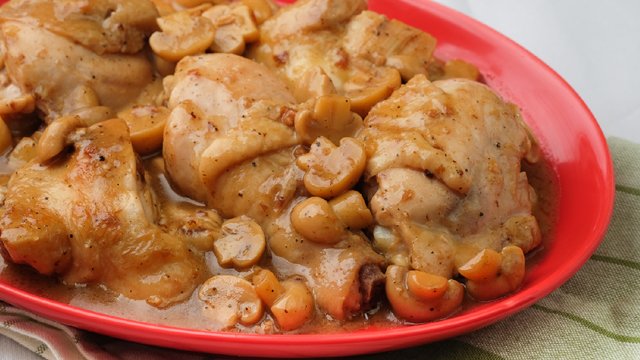 Chicken in Creamy Mushroom Sauce Recipe
Posted in:
Recipe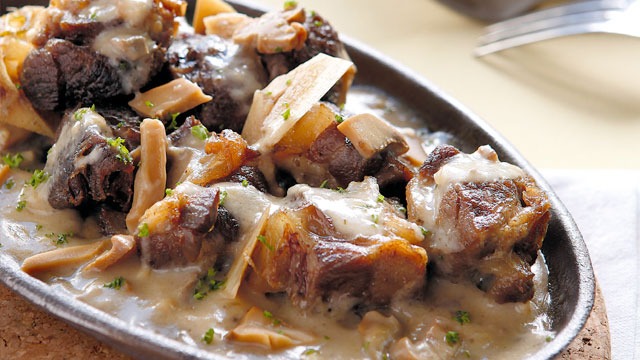 4 Sizzling Bulalo with Creamy Mushroom Sauce Recipe
There's nothing like bulalo. Beef shanks develop one of the most indulgent, delicious flavors that make it stand out. Add some pizzazz by serving it on a sizzling plate, so the hot and sizzling chunks of meat teases everyone with its beefy aroma, calling everyone to have a taste.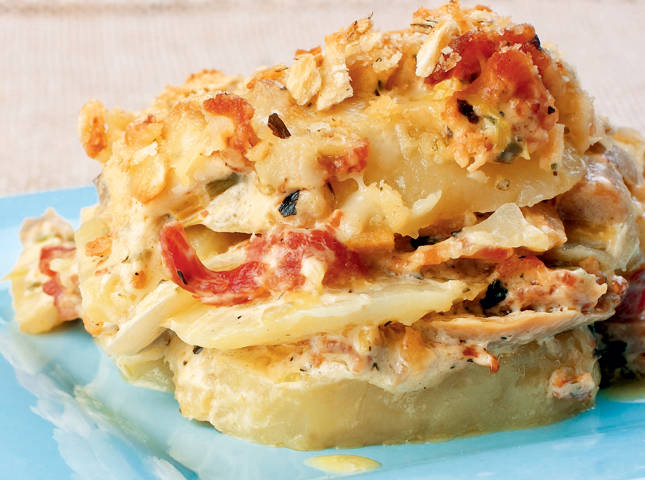 5 Baked Creamy Potato-Bacon Mushroom Casserole Recipe
Casseroles are perfect for potluck season, holiday spreads, or anytime you need to feed a crowd. Bring it to a potluck covered in foil, so it can keep warm longer. We warn you that the addition of potatoes and bacon to this dish will make it so delicious that we're not sure people will ever have enough of it! 
There are so many things you can do with canned mushrooms. It perfectly blends into any dish or any sauce to lend its delectable umami to any dish. It's that versatile that it's a canned ingredient you should always have in your kitchen.
What's your favorite way of using canned mushroom? Let us know!
ALSO READ: