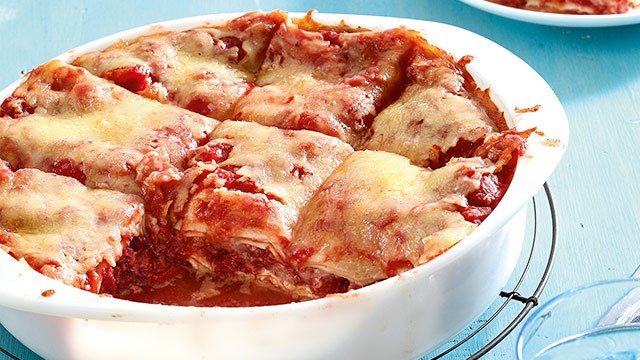 Time flies so fast which explains why you might find yourself suddenly unready for Noche Buena and Media Noche.
Don't fret, don't stress—we've got your back. We have easy recipes with ingredients you already have or can easily find. Take your pick from this list of recipes that will surely make celebrating the year ahead packed with delicious memories when midnight arrives.
1 Grilled Seafood Platter with Atsuete-Calamansi Sauce Recipe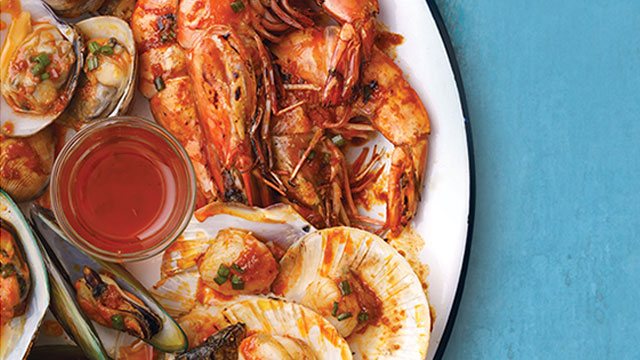 There's nothing quite as special as a grilled seafood platter. All the tender delicious flavors from the sea are infused with spices and smokiness—yum!
Don't have time to buy your seafood? Check out all the food delivery options available which include GrabFood, foodpanda, and more! Find out if they deliver until December 31st from Cubao Wet Market which offers a wide array of fresh seafood. Just make sure you have space in your freezer or get a cooler ready.
2 Chili-Soy Chicken Wings Recipe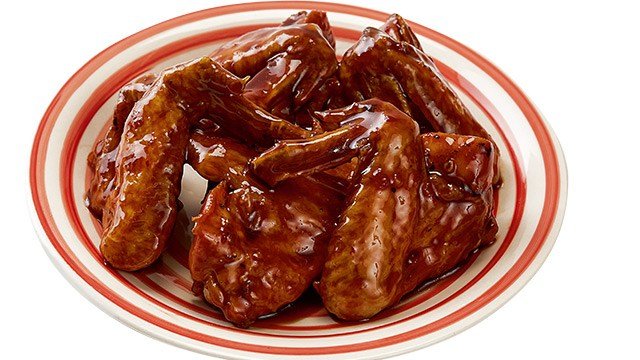 This is a messy, sticky, and fun main course or appetizer that you can whip up in just 30 minutes. Kids will surely love this dish, too, so make sure to multiply the recipe to multiply the fun everyone will have.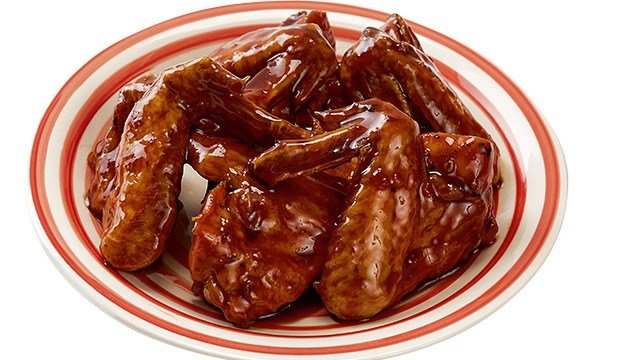 Chili-Soy Chicken Wings Recipe
Posted in:
Recipe
3 Seafood Pasta Recipe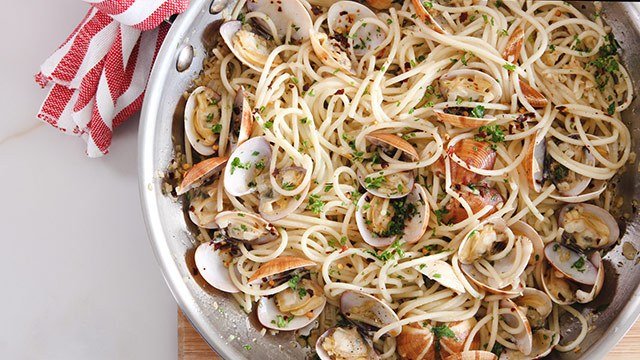 One sure way to make pasta special is to use seafood. Shellfish particularly is not something we get to eat every day, so it's perfectly okay to splurge on ingredients for the New Year feast. Serve up this delicious and easy seafood pasta recipe for a real treat.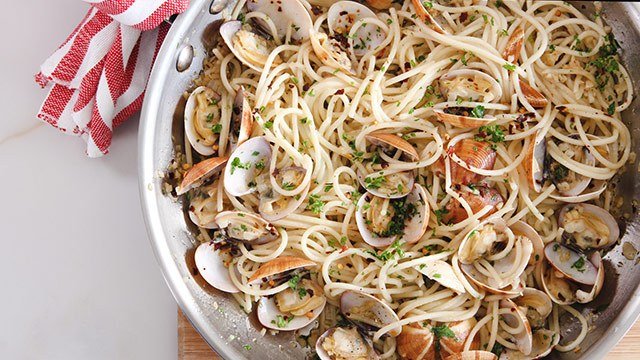 WATCH: How to Make Seafood Pasta
Posted in:
Cooking
4 Turbo Broiler Chicken Recipe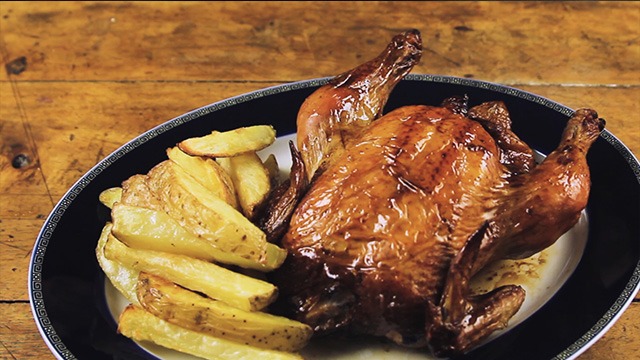 Though the love for baked chicken is universal, not all Filipino kitchens have ovens. Go for the next best thing: turbo broilers! We have the video, so you'll know exactly what to do to churn out a delicious whole chicken for your spread.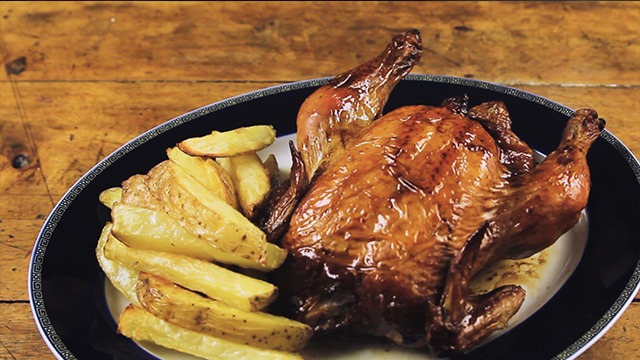 WATCH: How to Make Turbo Broiler Chicken
Posted in:
Cooking
5 Corned Beef Lasagna Recipe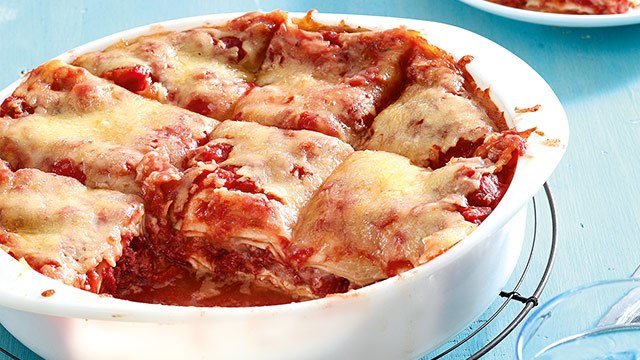 Speed up lasagna making time to only 50 minutes when you use corned beef. There's no better time to have a creamy, meaty goodness packed in one delicious pasta dish than the holidays!
ADVERTISEMENT - CONTINUE READING BELOW
Recommended Videos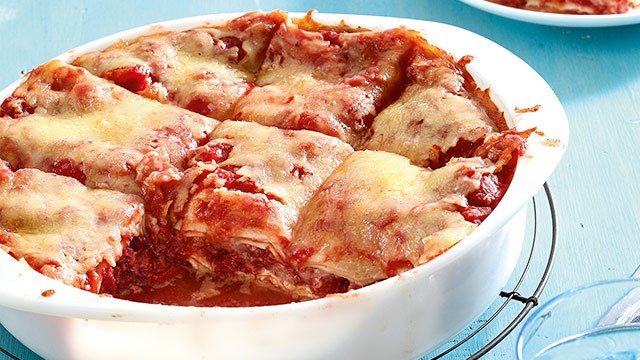 Corned Beef Lasagna Recipe
Posted in:
Recipe
6 Cheese Puto Recipe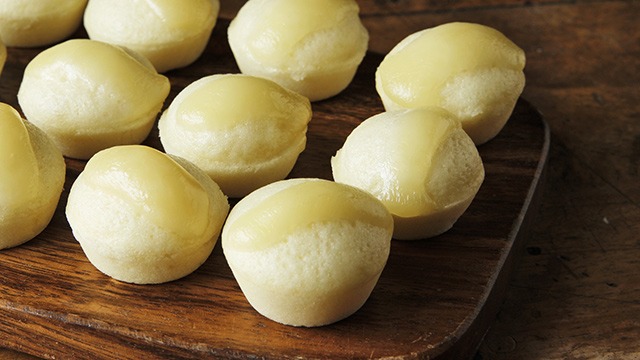 There is always room for puto! Make sure you have this on your spread no matter what. It's a good pairing for any of your dishes, especially dinuguan.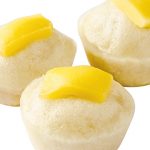 Cheese Puto Recipe
Posted in:
Recipe
7 Dinuguan Recipe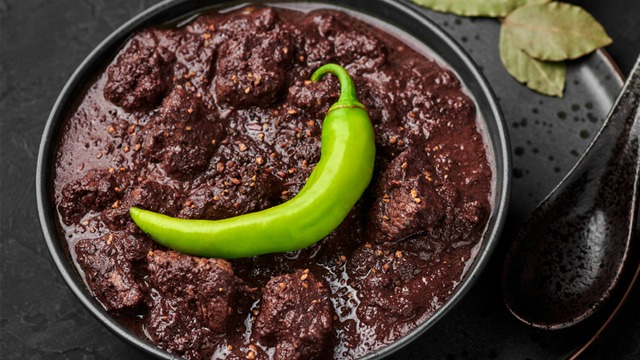 If you have cheese puto, then you better have dinuguan, too. Dinuguan is one of those delicious, rich dishes that you can't eat on a daily basis but New Year is the perfect excuse to cook it.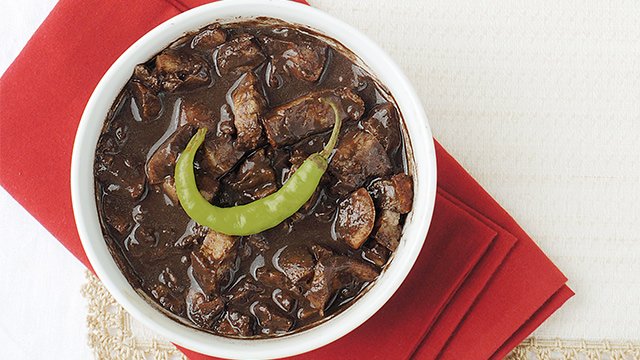 Dinuguan Recipe
Posted in:
Recipe
Nothing brings together people better than good food. We hope these dishes will do just that, so your end-of-the-year celebration is given a hearty send-off, thanks to food made with love. So, get going, get cracking, and finish the year brilliantly by setting alight those taste buds!
***