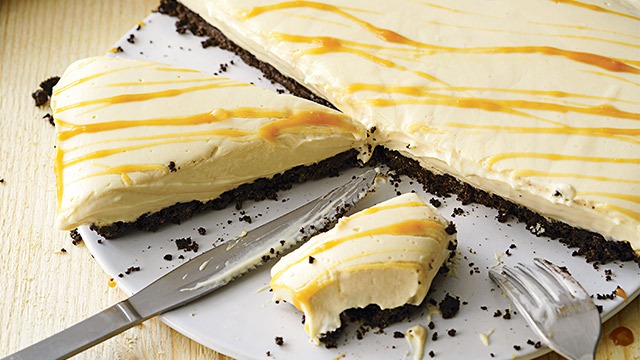 No-bake dessert recipes are well-loved for a reason: they require few ingredients, minimal prep work, and still taste delicious. No-bake cheesecakes can be thick and luscious, and light and fluffy. Here are a few tips to making great no-bake cakes at home:
1 Use good quality ingredients.
No-bake cheesecakes don't have eggs or a water bath in the baking process—both of which contribute to the thick textures of baked cheesecakes. As much as possible, buy the best cream cheese, heavy cream, and gelatin that you can afford. They will make a big difference in your end result!
2 Don't rush the refrigeration time.
Let your no-bake cheesecake set in the refrigerator for at least 6 hours or overnight—anything less could yield slices of cheesecake with crumbly crusts and soupy cheesecake filling.
3 Use room temperature ingredients.
When you're working with cream cheese, you have to make sure that it is at room temperature or soft enough to beat into a smooth batter by hand. Cold cream cheese will give you a lumpy cheesecake filling, and you might end up over-beating the mixture in an attempt to get rid of the lumps. Leave the cream cheese out on your counter at least 1 hour prior to using it.
4 Make sure your steamer is hot.
When making no-bake cakes in the steamer, always remember to prep the steamer in advance. Your cake will need the heat to get a good rise on it—the extra moisture present in a steamer makes it difficult to get it right, as opposed to dry heat from an oven.
5 No peeking!
Once your no-bake cake goes into the steamer, do not peek or lift the lid to check its doneness until the first 20 minutes are through. Your cake will need those first 20 minutes to rise and set. Otherwise, peeking could cause your cake to fall or become too dense.
ALSO READ: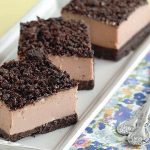 How to Use Gelatin for No-Bake Desserts
Posted in:
Baking