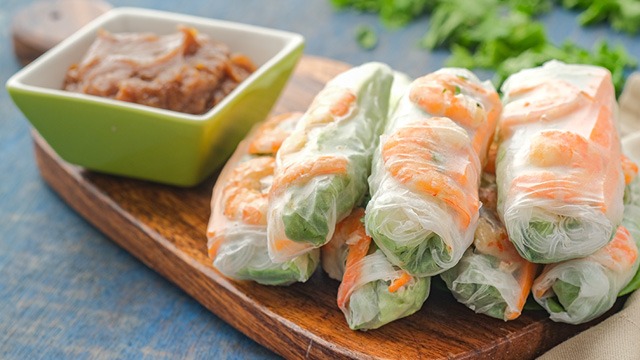 The dry season is in full swing and the sun is forcing many of us to dread having to cook. The kitchen is always going to be one of the hottest rooms at home, so if you're trying to avoid it in this heat, you actually can. 
The secret to recipes that don't need to be cooked is really the kind of ingredients you're using and making full use of the appliances you have in the kitchen to avoid the stove. While many vegetables need to be cooked, there are just as many vegetables that are also edible in its raw form, too. Almost all canned food are cooked pretty thoroughly during the canning process while some frozen food are already cooked. You just probably didn't know it! 
Here are some recipe ideas that make sure you don't have to turn on the stove: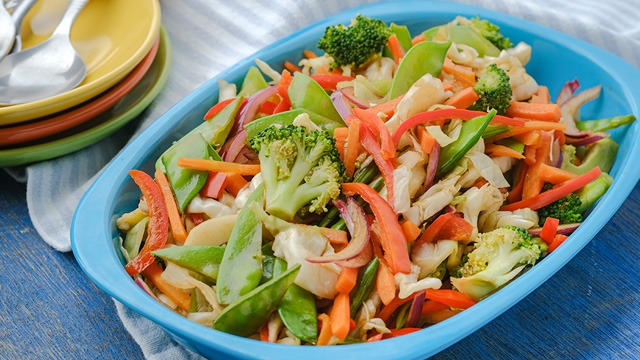 1 No-Cook Chopsuey Recipe   
Vegetables can be eaten raw and in this recipe, we take full advantage of that! In fact, this is the freshest chop suey recipe you will ever make! The key to this no-cook recipe is the hot water. Nobody wants to eat a cold chop suey so offer it heated up! By pouring boiling water from your kettle into the bowl of vegetables, you not only heat up the vegetables, but you also wash away any bite that the onions may have, the bitterness of the bell pepper, and so on. The dressing is also super tasty so you won't forget that this is still a chop suey recipe. 
No-Cook Chopsuey Recipe
Posted in:
Recipe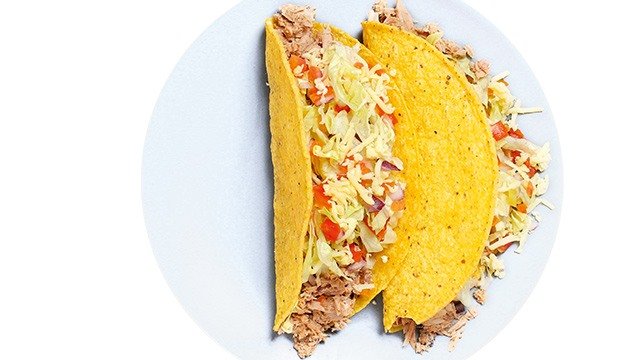 2 No-Cook Tuna Tacos Recipe 
Canned meat products are commonly cooked right in the cans! Even if it's not, it goes through a pressurized heated treatment because that's the only way to preserve the food inside the can without it expiring too soon. That's why canned food such as corned beef, luncheon meats, and canned tuna last so long! 
That's the advantage you need to use when creating a recipe that doesn't need to be cooked. This taco recipe is a great combination of ready-to-eat ingredients (canned tuna, lettuce, tomatoes, and taco shells) that you can easily just put together.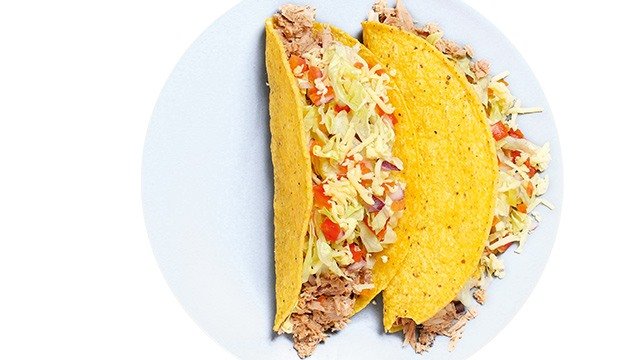 No-Cook Tuna Tacos Recipe
Posted in:
Recipe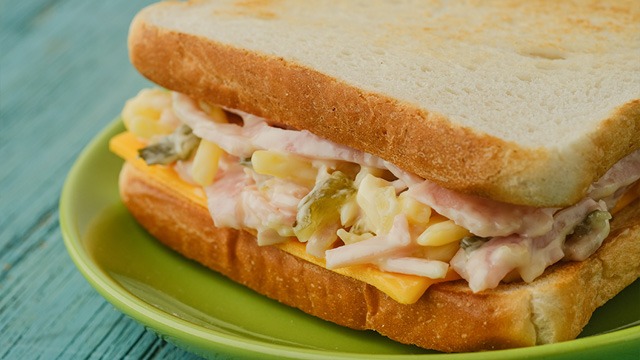 3 No-Cook Ham and Cheese Palaman Recipe  
Did you know that cooked ham is exactly that, ham that's already been cooked? In fact, many hams in the freezer section are already cooked! The deli section is full of ingredients that do not need to be cooked. 
ADVERTISEMENT - CONTINUE READING BELOW
Recommended Videos
That's why this is one of the easiest ways to put this meaty, creamy, and cheesy palaman together into a sandwich filling that's hearty as well as super tasty.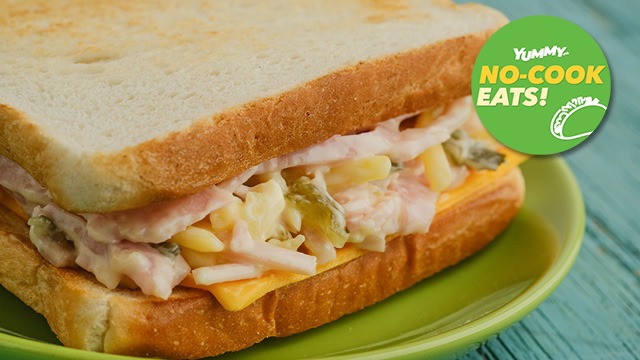 No-Cook Ham and Cheese Palaman Recipe
Posted in:
Recipe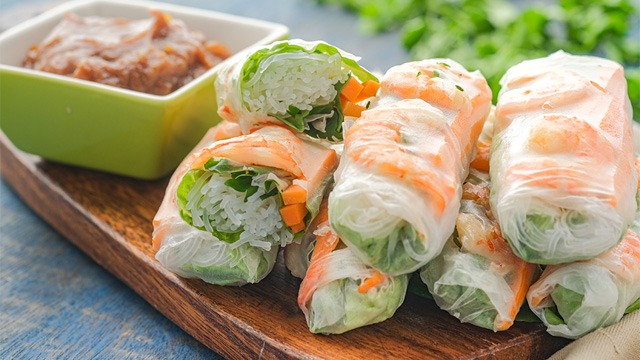 4 Vietnamese Spring Rolls Recipe 
One of the best things about grocery shopping is sometimes you find an ingredient that you didn't know existed. No-cook rice paper is one of the many discoveries you might have seen if you visit the Asian aisle or the chiller section where the lumpia wrappers are located in your supermarket. 
Unlike lumpia wrappers, rice paper is used by soaking the sheets until these are softened and pliable. You need to move quickly because these can stick together, making it hard to pull apart. This same quality is what makes these easy to work since once wrapped, the filling stays intact until you take a bite. 
Even the shrimps are easily "cooked". Just pop the shrimps to steam or cook in the microwave or rice cooker with the steamer insert.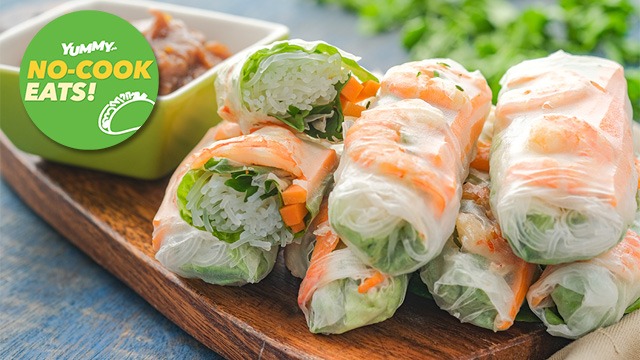 Vietnamese Spring Roll Recipe
Posted in:
Recipe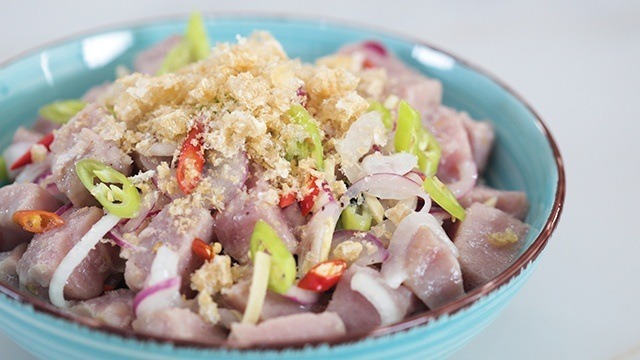 5 Kinilaw na Isda Recipes
Whether you have fresh tanigue or tuna, you can make this super simple, no-cook recipe. Kinilaw or kilawin as its also known in other parts of the country, this local ceviche is "cooked" but not in the sense that you need heat to do it. This isn't like sushi where you are going to be eating raw fish at all! The acidity in the vinegar is what will "cook" the fish until it not only looks cooked through, but it will also remain super soft and tender with every bite you take.
Pair it with some smoky inihaw na liempo aka sinuglaw, and you've got a meal (or pulutan!) that's irresistible.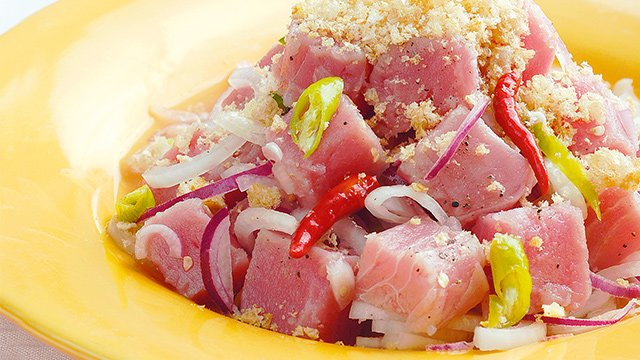 Kinilaw na Tuna Recipe
Posted in:
Recipe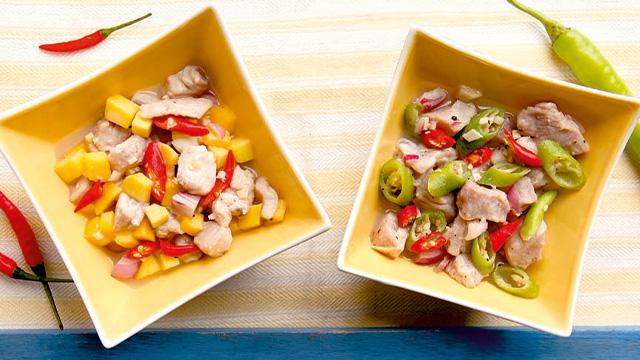 Kinilaw na Tanigue with Green Mangoes
Posted in:
Recipe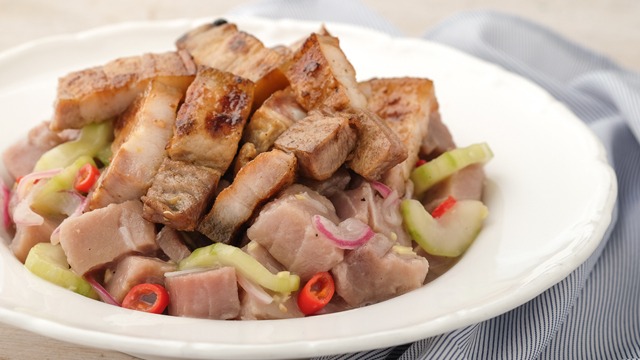 Sinuglaw Recipe
Posted in:
Recipe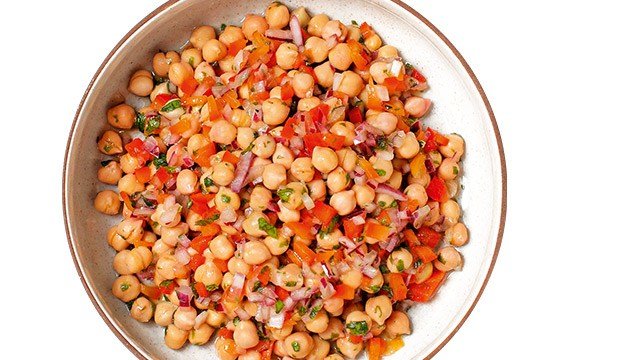 6 Chickpea Salad Recipe  
Also known as garbanzos, these beans are perfect for pickling! These hearty little beans stay crisp and creamy even while being soaked in the vinegar's harsh acid. It absorbs the flavors of the dressing and what you get is a fantastic vegetable side dish that's flavorful and easy to make.
Make this totally no-cook by using canned pimiento instead of the roasted red bell peppers.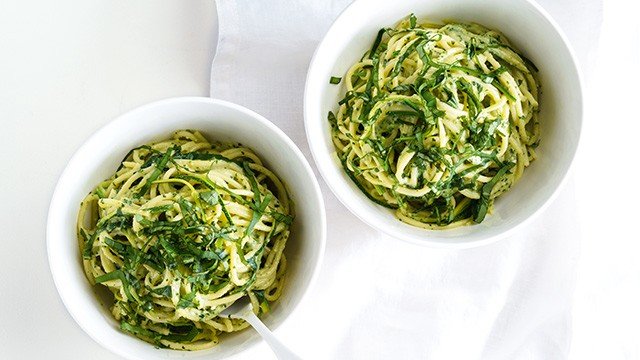 7 Pesto Pasta Sauce Recipe 
Did you know that you don't have to cook pasta sauces? In fact, there are a few pasta sauces that don't even need to be cooked! Just put it together and toss with your choice of cooked pasta and boom. Dinner is served! 
One such pasta sauce is the pesto sauce. It's a matter of putting the ingredients in a blender, processing it until finely chopped, and then pouring this over pasta. How easy is that?! 
There is no reason why making a meal has to be a tiresome job, especially when there are recipes that can be done easily and with little effort and fuss. Take advantage of your ingredients and your appliances, and you will discover that putting a meal together can be simple. 
ALSO READ: