When we come across oatmeal, it's almost a reflex to think of it as just a breakfast food. We enjoy eating it in the morning with a bit of sugar or with slices of fresh fruit. But did you know that oats are actually an amazing ingredient to have when cooking fried dishes?
What's great about oats is along with adding more oomph and crunch to your dish, they also help make it healthy and nutritious. Quaker Oats Rolled Oats, for instance, are a good source of fiber that aids digestion, protein to help energize the body, and beta-glucan which helps regulate cholesterol. And yes, you can make Quaker Oats Rolled Oats part of your fried ulam recipes!
While fried food is a staple in Filipino homes, it's not always the healthy choice. That's why you'll need the help of oats to help make fried ulam nutritious! Check out the following recipes that use Quaker Oats Rolled Oats: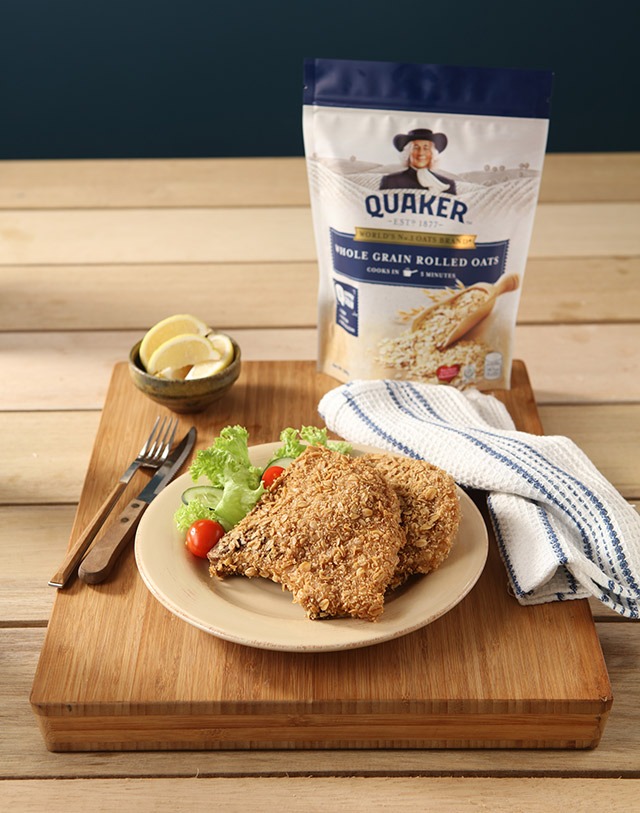 Oats-Crusted Pork Chops
A crunchy crust is one marker of a good pork chop. Pull it off easily by adding rolled oats to the crust mix made with paprika, garlic powder, onion powder, and pepper. You can serve these pork chops with a fresh salad or a steaming cup of brown rice for lunch. Or, if you're feeling fancy, pair it with creamy mashed potatoes and gravy for dinner!
View the complete recipe here.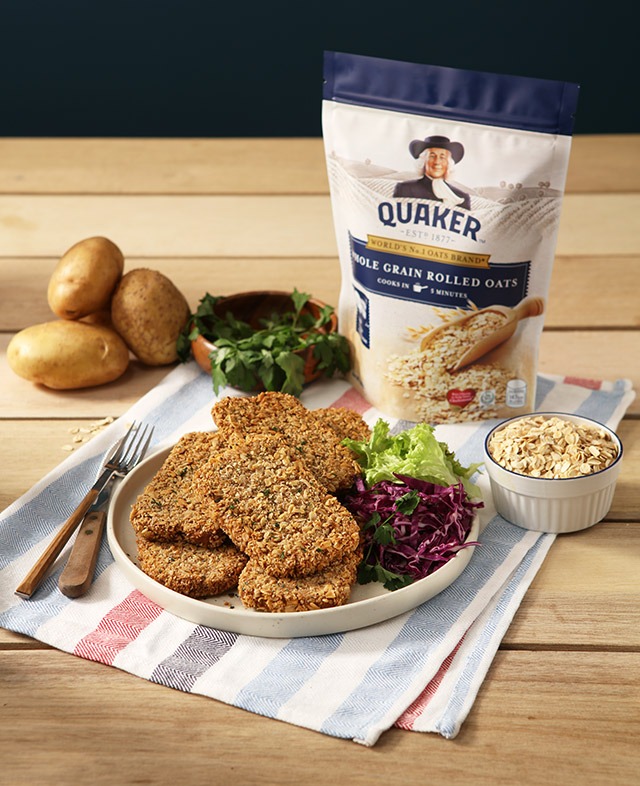 Oats Tuna Hash Brown
Think your hash brown is healthy enough? Well, it turns out that it's possible to give it a nutrient boost! This recipe not only uses potatoes and nutritious rolled oats; it also has tuna! As most of us know, tuna is known for being a good source of omega 3, vitamin D, and many more essential nutrients.
Check out the complete recipe here.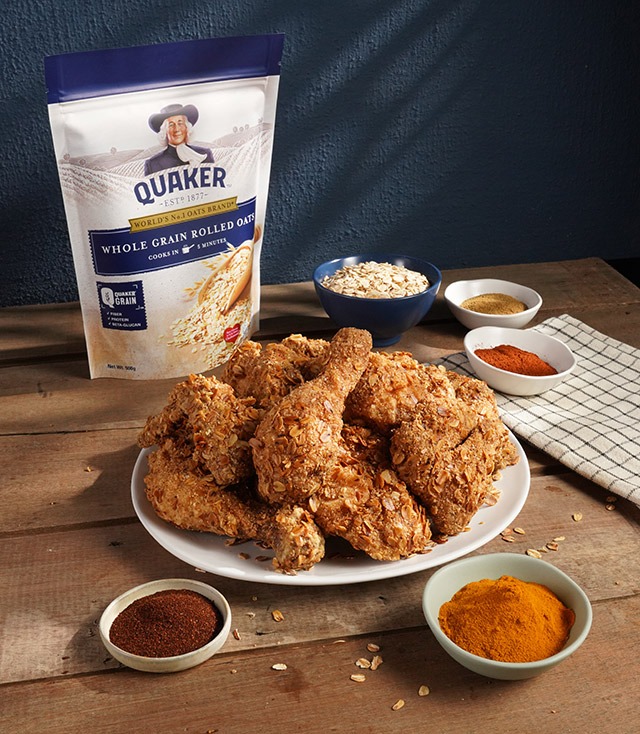 Oats-Coated Fried Chicken
If you're a fan of the classic crispy fried chicken, this recipe will give you that but with a healthy twist! The flavor of the chicken meat and the skin remains the same, but this time, the skin is textured and deliciously crunchy because of the rolled oats!
See the complete recipe here — or, better yet, watch the process in real-time at an upcoming virtual cooking show hosted by Yummy PH in partnership with Quaker Oats!
Join the free, live event on Yummy PH's Facebook page on November 5, 2021, at 6 p.m. Chef Edward Bugia and Victoria Dang will demonstrate the step-by-step process of making the delicious and nutritious Oats-Coated Fried Chicken.
Even better: They'll be sharing more ways to use Quaker Oats Rolled Oats beyond breakfast! You're also welcome to ask questions during the event, especially if you're curious to know how to use oats in your own fried recipes.
Don't forget to tune in and happy cooking!
Follow Quaker Oats Philippines on Facebook for updates. For more oats-based recipes like these, visit quakeroats.ph.