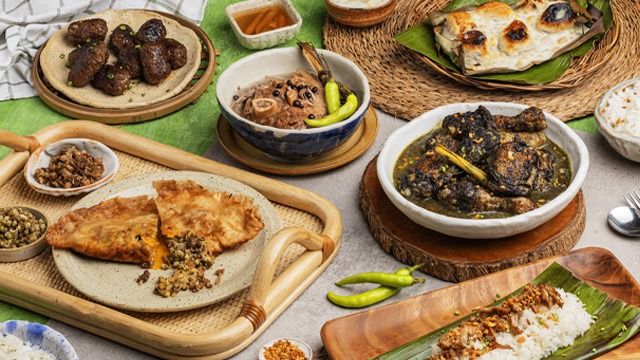 When it comes to favorite Filipino food, few can compare to home-cooked meals. There is something truly inexplicable about the food we grew up eating that makes them so memorable. Homesickness can be cured with a bite of your mom's ulam recipe followed immediately by a spoonful of rice or that dessert we coveted whenever we got a taste of it.
We at Yummy know how taste can be as nostalgic as glimpsing a favorite ulam dish or catching a whiff of its aromas wafting from your dinner plate. If you grew up tasting dishes that made you miss home, we have recipes that can reawaken those memories and a few recipes, too, that might inspire homesickness but in a new package.
Here are the featured recipes from Yummy's October 2023 digital issue: 
1 Ilocos Lumpianada Recipe
If you love putting a satisfied smile on the faces of your guests when they eat your food, why not try this unique take on the Ilocos empanada? This version is courtesy of Yummy's digital cover star for October Abi Marquez. She takes the crunchy empanada – filled with grated papaya, monggo, the local  Vigan longganisa, and a whole egg – that you might find in Ilocos and instead of making the dough, she uses lumpia. Dubbed the Ilocos Lumpianada, it's a unique but easy hack that lets you enjoy the flavors and textures that you miss in a wrapper that's easy to find.
2 Chicken Pastil Recipe with Chicken Rice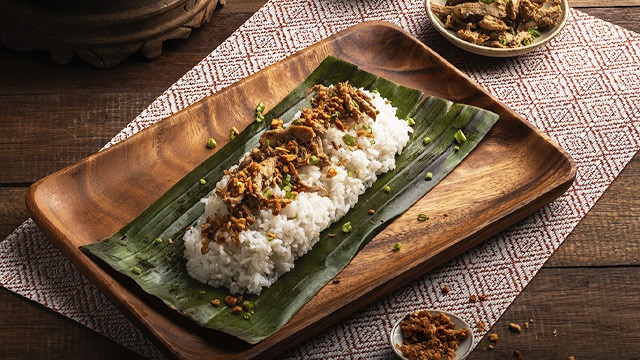 A trip to Mindanao and the street food becomes different from what you might encounter on Metro Manila streets. One of those dishes is the chicken pastil, a shredded chicken ulam packed with steamed rice in banana leaves. For this recipe, it's not just the ulam that is recreated but we hacked it so that you not only get a super tasty chicken ulam meal but you also get a super tasty rice to pair with this local street food.
3 KBL (Kadyos, Baboy, at Langka) Recipe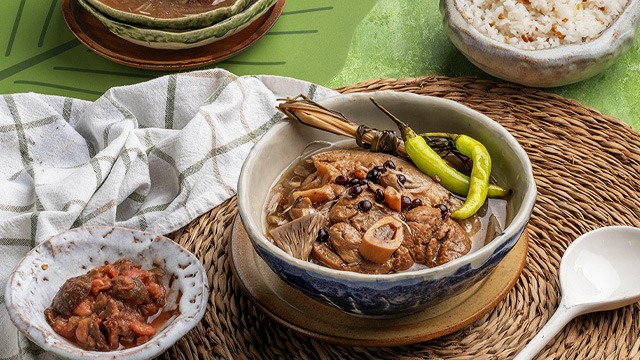 When it comes to Filipino soups that are also ulam, few dishes are more popular globally than the sinigang. It was once touted as the best vegetable soup but if you are Ilonggo, the "sinigang" that you might be more familiar with is this version: kadyos, baboy, at langka.
ADVERTISEMENT - CONTINUE READING BELOW
Recommended Videos
This is one dish that makes you learn about regional ingredients that you might not be familiar with such as the local fruit batuan and the black pigeon peas or kadyos beans.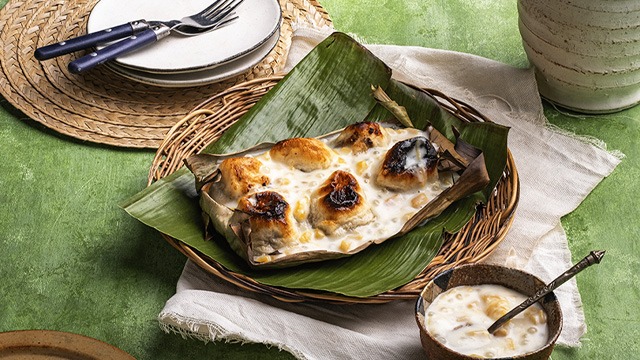 It's hard to recreate a recipe when the original inventor of the dish is no longer with us. Thankfully, Aling Ika's Carinderia still serves its unique Caviteno kakanin, the bibingkoy. This kakanin recipe is a mix of textures, flavors, and even techniques from making ginataang halo halo, buchi, and bibingka. The stuffed bilo bilo is baked like bibingka so you get delicious toasted flavors with the chewy balls and is served smothered in a sauce that's similar to that of the ginataang.
5 Chicken Pyanggang (Chicken in Blackened Coconut Curry) Recipe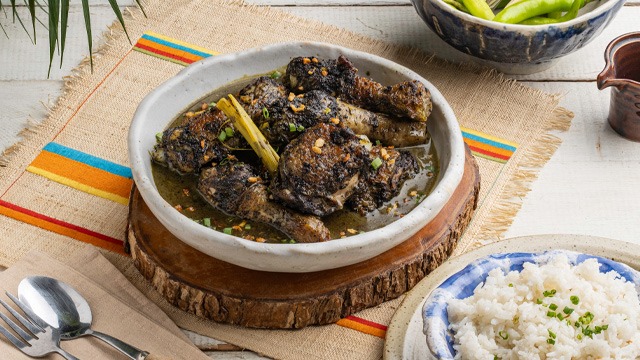 It may not be the most appetizing ulam on the table due to its black color, but give it a chance – and a taste – to make you a convert for all things made with blackened coconut. The burnt coconut in the chicken pyanggang is not a common ingredient but if you venture out of your comfort zone and experiment, this unique ingredient similar to charcoal elevates the taste of the curry to something truly memorable.
6 Homemade Skinless Chorizo de Cebu Recipe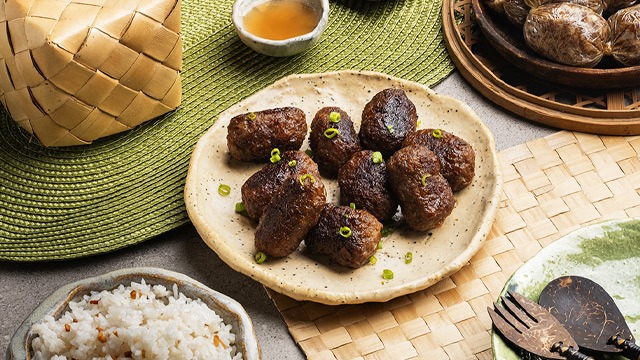 Longganisa can be made in many different ways but there are still unique ones made in various regions that make them unique. The chorizo de Cebu, also known as the Cebu longganisa, is a unique version in that it's a bright red sausage that is sweet with a touch of garlic and licorice, courtesy of the anisado wine or anise seed wine that is infused in the ground meat. It's fantastic with steamed rice and eggs for a silog that's different from your usual.
Eager to try other Filipino dishes? Here are more recipes list to look through: