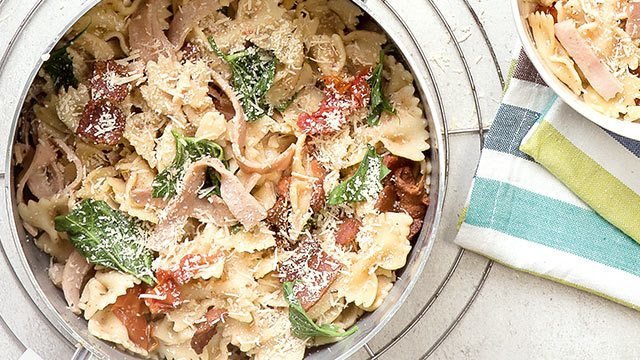 It's true! There's no need to always cook your pasta and the sauce in separate pots. You may have been cooking your pasta separately without needing to! It all boils down to a simple yet practical tip: the pasta absorbs the water it's cooking in so why not boil and cook the pasta in a flavorful liquid already?
The trick here is to cook the pasta in a flavorful liquid, usually, one made with stock cubes and bolstered with other ingredients. You can also make a flavorful liquid using the ingredients that make up the pasta sauce. What makes this liquid different is that it's just enough to cook the pasta but also not so much that it's swimming in it. The key is to find the balance between how much water to add to cook the pasta just right while still having enough to create a sauce.
Once you have that down, you can basically make any pasta dish into a one-pot dish. Isn't that great news? That's at least one less pan or pot to clean up!
Curious how to do it? Here are three pasta recipes you can cook using the one-pot method: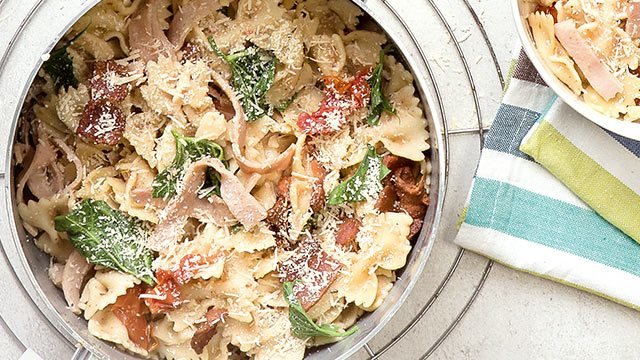 1 Bacon and Ham One-Pot Pasta Recipe
Who doesn't love bacon and ham? With this pasta dish, you not only get your favorite flavors in one dish, you get to cook it all in one pot, too. The trick here is to cook the bacon until crispy before adding everything else so you're still going to get a pasta with the flavors of the bacon without sacrifacing the delicious crunch bacon has.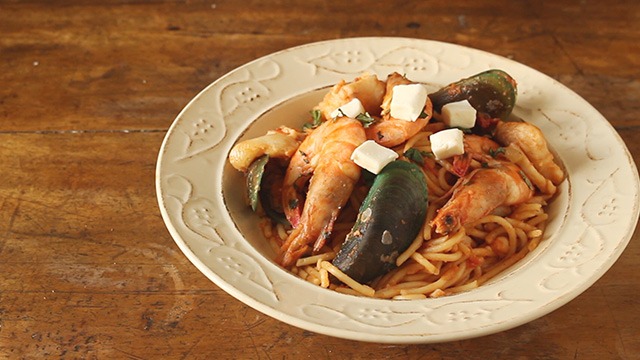 2 Seafood And Tomato Pasta With Kesong Puti Recipe
This pasta takes its flavor from the seafood. What you do here is cook the mussels and prawns first before adding the pasta into the broth that's formed. This gives your pasta incredible flavor and infuses everything with its briny seafood taste. The tomatoes add a tanginess while the cheese adds creaminess to an otherwise refreshing pasta dish.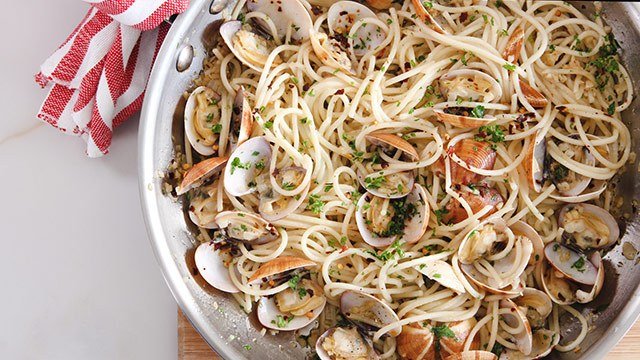 WATCH: How to Make Seafood Pasta
Posted in:
Cooking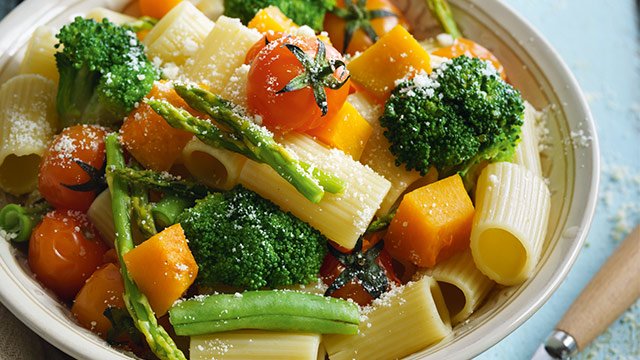 3 Vegetable Pasta Recipe
This is the perfect pasta for those days you're cleaning out the refrigerator! You're basically making a tasty and light vegetable soup but with pasta! The vegetables give the broth that the pasta is cooked in its flavor while retaining its shapes so you still have all the fresh veggies ready to spear with a fork.
We hope this inspires you to try your hand at making these pasta dishes. With one less pot to worry about, it's a busy person's trick to not only eliminate another task but also still serve a delicious and hearty dish, all in one go.
Love pasta? Here are more you can try: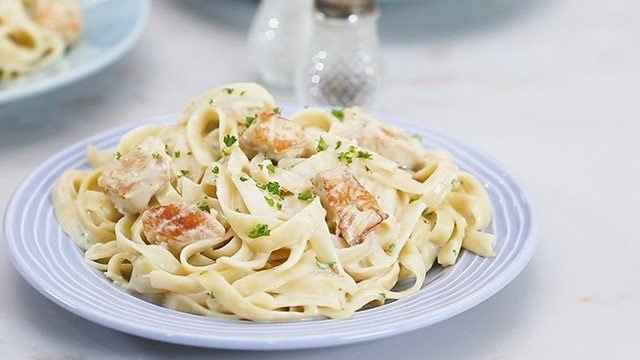 WATCH: How to Make Chicken Alfredo Pasta
Posted in:
Cooking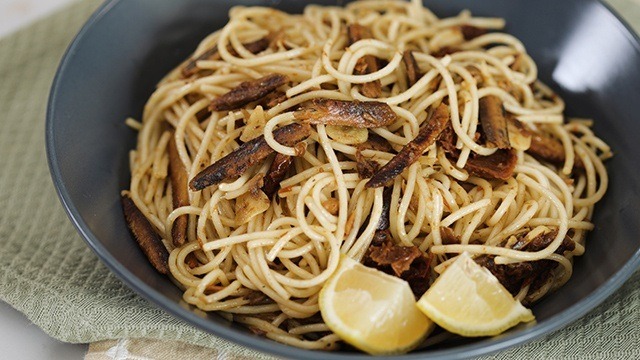 WATCH: How to Make Tuyo Pasta
Posted in:
Cooking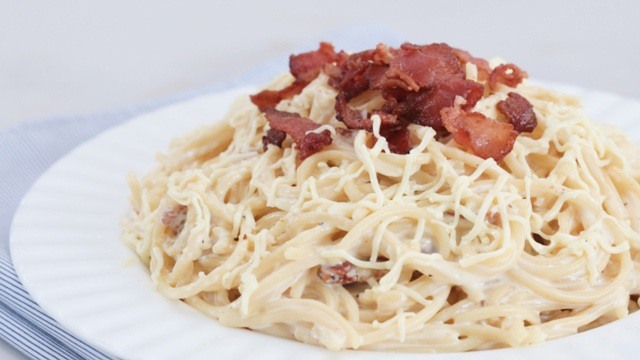 WATCH: How To Make Pinoy-Style Carbonara
Posted in:
Cooking