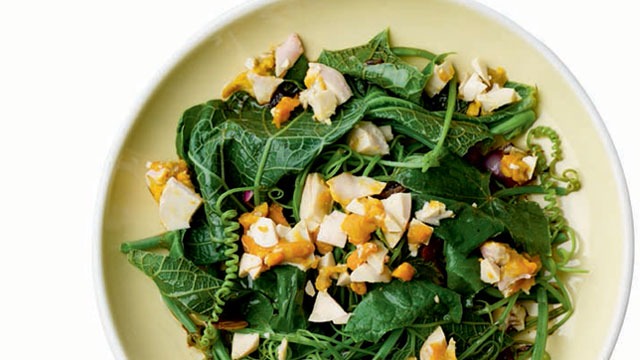 If there was one vegetable you could eat for the rest of your life, what vegetable would it be? Are potatoes your favorite? Are carrots the love of your foodie life? Does a bowl of tender and sweet kalabasa chunks make your heart pound with excitement and eagerness to get dinner started? We won't blame you if eggplants or even ampalaya make your mouth water!    
Whichever vegetable you are in love with, these vegetables do not need to share the spotlight with other dishes: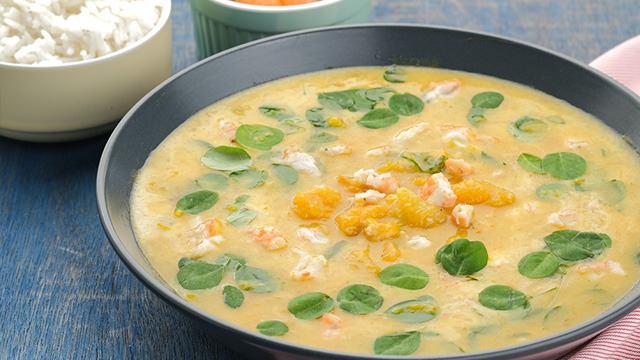 1 Kalabasa: Lutik Recipe  
You might be familiar with this variant of the ginataang kalabasa recipe if you're from Bacolod. This version uses the same ingredients that you use for that kalabasa recipe but instead of leaving the squash chunks whole, it's mashed. The result is something of a cross between a soup and a stew that's delicious on its own or served as the side dish for your favorite fried fish recipe.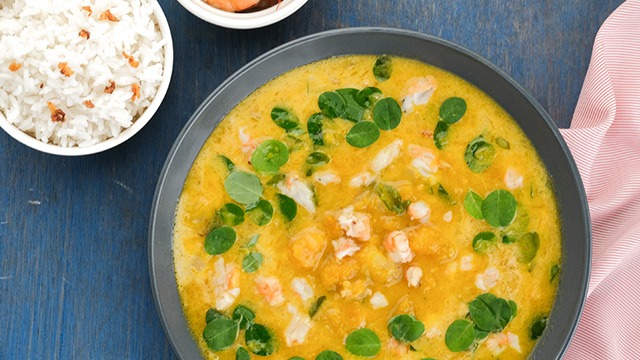 Lutik Recipe
Posted in:
Recipe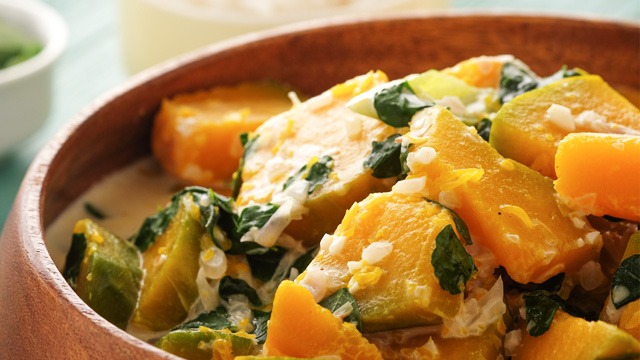 Ginataang Kalabasa at Malunggay Recipe
Posted in:
Recipe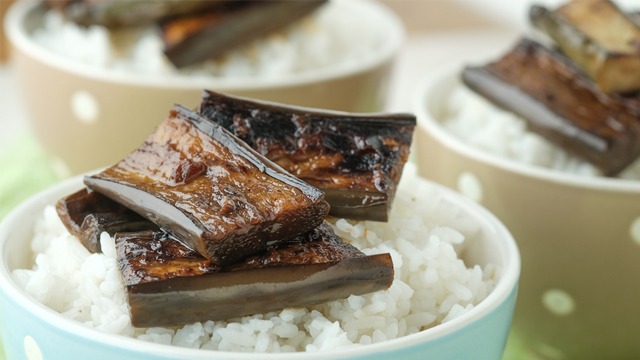 2 Talong: Adobong Talong Recipe 
Talong doesn't need to be more complicated than this! The sour-salty flavors of the adobo is infused into the talong chunks as it simmers so you taste both the adobo sauce and the slight bitterness of the eggplant, too. It's a great meatless option for days you want to eat better but crave your meaty dishes. Plus, just like any adobo recipe, let the recipe be your guide, rather than the rule, for how you like your adobo to taste.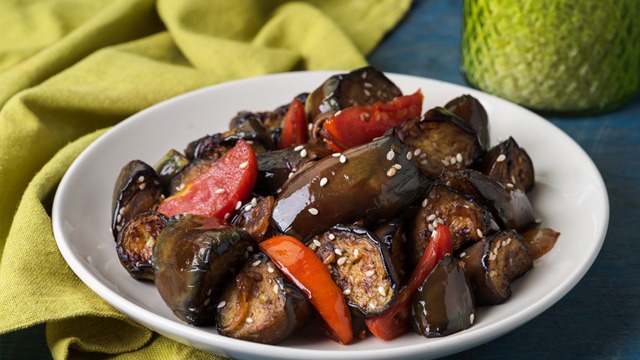 Ginisang Talong Recipe
Posted in:
Recipe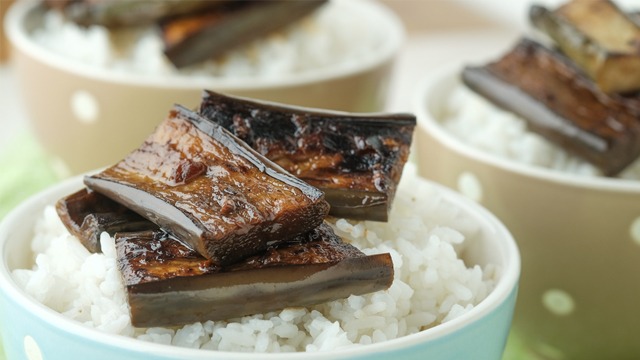 Adobong Talong Recipe
Posted in:
Recipe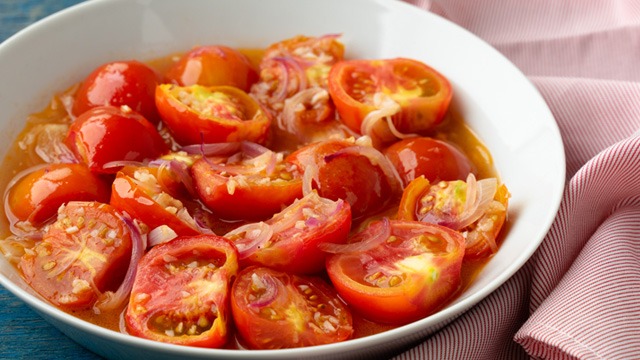 3 Tomatoes: Ginisang Kamatis Recipe 
Tomatoes are not vegetables; they're technically considered fruits. Nonetheless, this recipe makes a fantastic side dish. This is simply simmered in a little water seasoned with patis, allowing the tangy flavors to be complemented with whatever dish you may want to serve with it.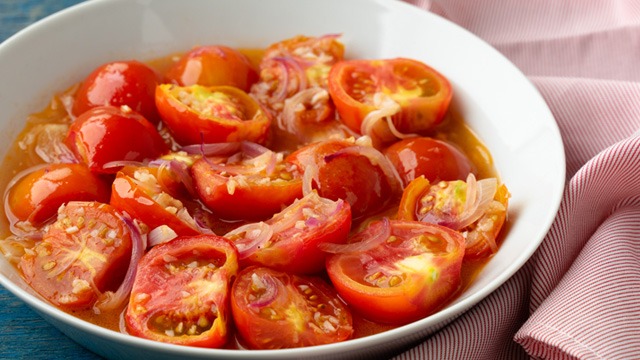 Ginisang Kamatis Recipe
Posted in:
Recipe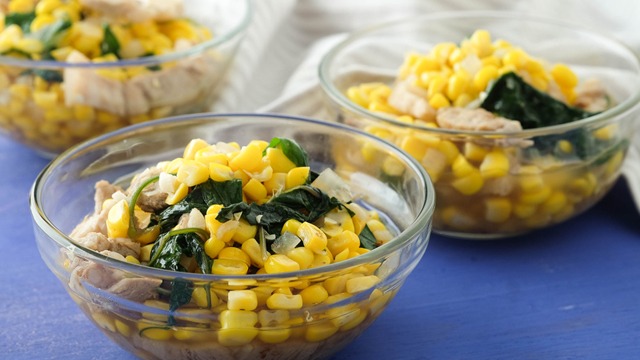 4 Corn: Ginisang Mais Recipe 
You may know a similar kind of ginisang mais recipe, also known as suam na mais. While that recipe usually uses the white corn variety, using the yellow Japanese corn kind adds a stronger sweetness to the dish. The slight saltiness is the perfect balance to the corn's other umami flavors, too.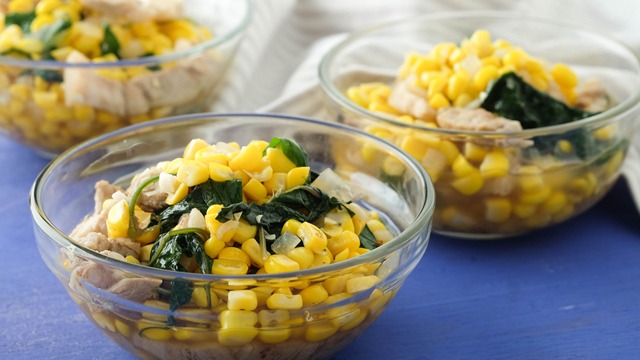 Ginisang Mais Recipe
Posted in:
Recipe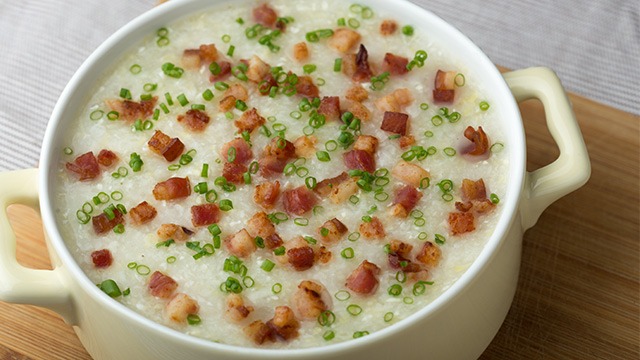 Suam na Mais with Bacon and Chives Recipe
Posted in:
Recipe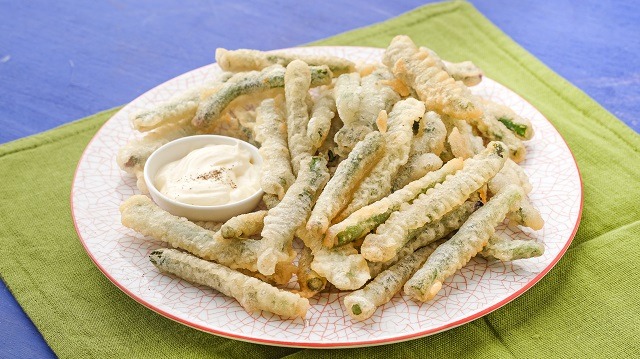 5 Green String Beans: Crispy Sitaw Recipe  
Tempura is a great way to make kids eat their veggies. What makes these green string beans or sitaw so appetizing is really the crispness of the coating, the dipping sauce that you dip it into, and the flavor that emerges from the sitaw when you fry these thin but long green beans.   
ADVERTISEMENT - CONTINUE READING BELOW
Recommended Videos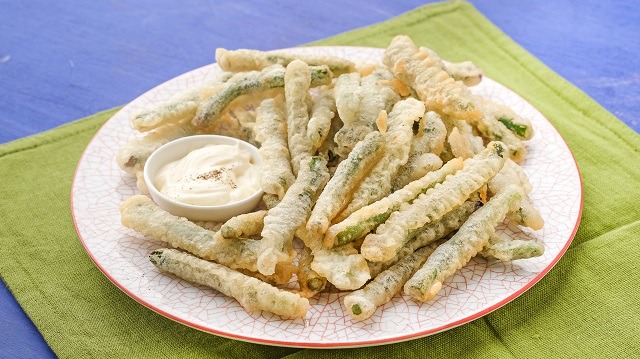 Crispy Sitaw Recipe
Posted in:
Recipe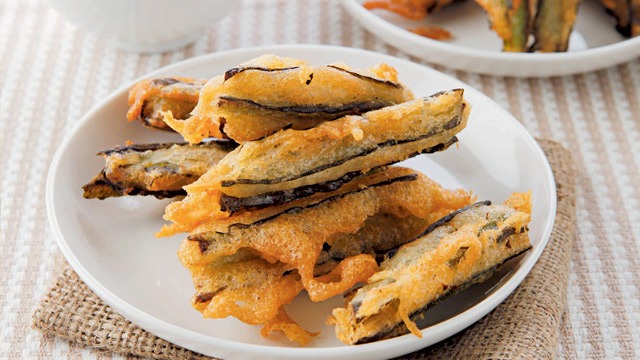 Sigarilyas Tempura Recipe
Posted in:
Recipe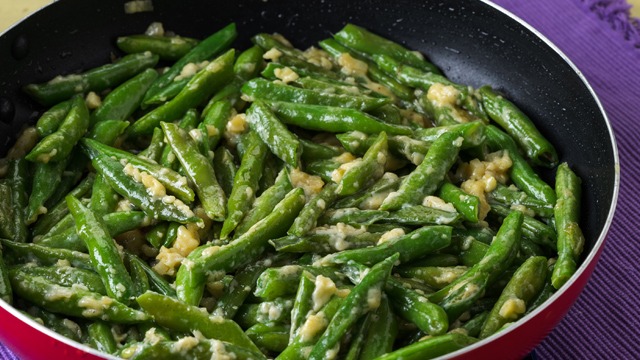 6 Baguio Beans: Cheesy Ginisang Baguio Beans Recipe  
Need another reason to love green beans? This cheesy recipe uses the thicker, shorter green beans compared to the string or yardlong beans. These are similar to the French beans or haricot vert beans which are around the same length but are thinner. Whichever bean you have on hand, if you love cheese, these simply sautéed beans are going to be your new favorite way to treat them.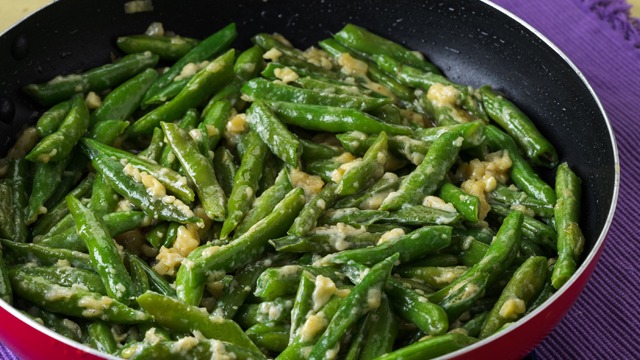 Cheesy Ginisang Baguio Beans Recipe
Posted in:
Recipe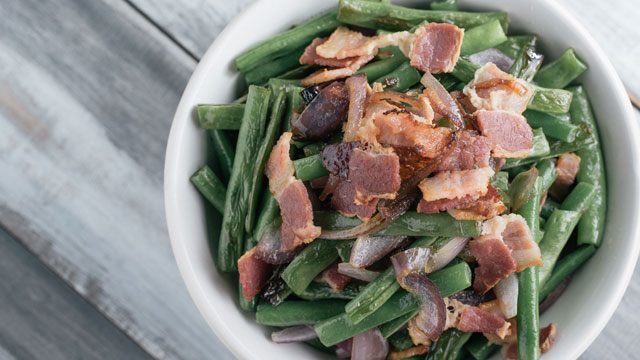 Sauteed Baguio Beans with Bacon Recipe
Posted in:
Recipe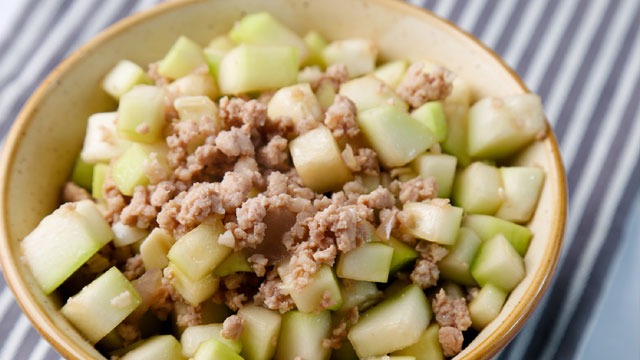 7 Upo: Ginisang Upo Recipe 
The upo, also known as the calabash or the bottle gourd, can be a huge vegetable. You may not need to use the entire gourd for your recipes! That's why just one upo can go a long way to creating more than one dish. Make use of any leftover upo into this simple dish that uses a little ground meat to add more flavor to an otherwise bland vegetable.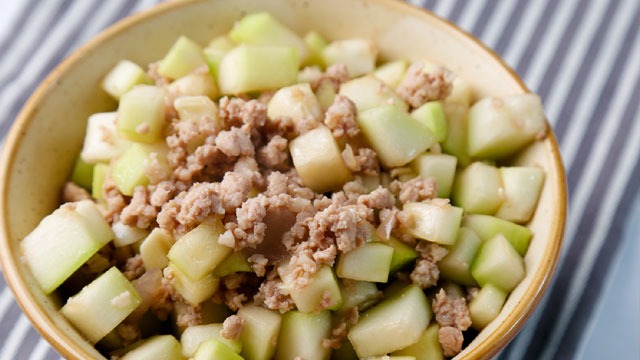 Ginisang Upo (Sauteed Upo) Recipe
Posted in:
Recipe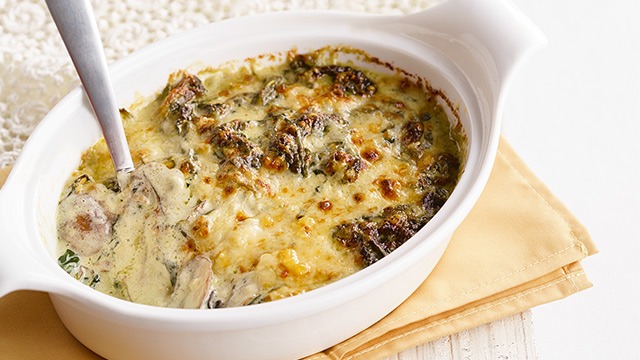 8 Kangkong: Kangkong Gratin Recipe 
Cheese can be the most important ingredient in your kitchen. Cheese is the creamy, salty, and umami-loaded milk product that can make a dish more appetizing for anyone who doesn't like a certain food. In this case, kangkong is smothered in a cream and cheese sauce before being roasted in an oven so the top can become melted, gooey, and super delicious.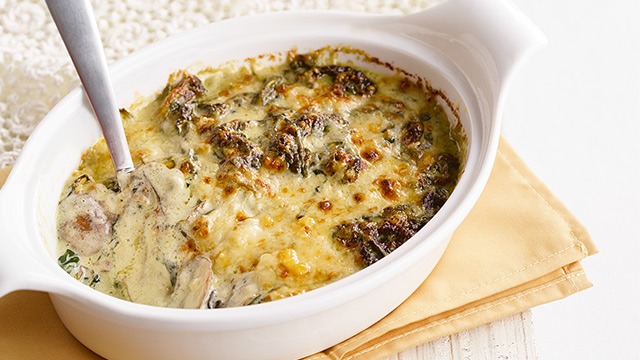 Kangkong Gratin Recipe
Posted in:
Recipe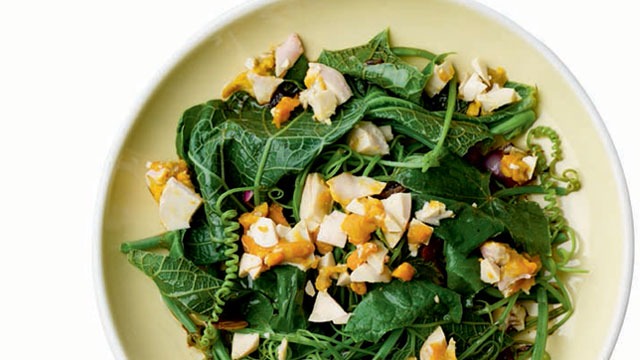 9 Sayote Tops: Sayote Tops with Salted Egg Recipe 
Simply steamed sayote tops, complete with its spiraling vines, are the star of this dish. The chopped up itlog na maalat or salted egg adds the contrasting flavor to complement the simple greens.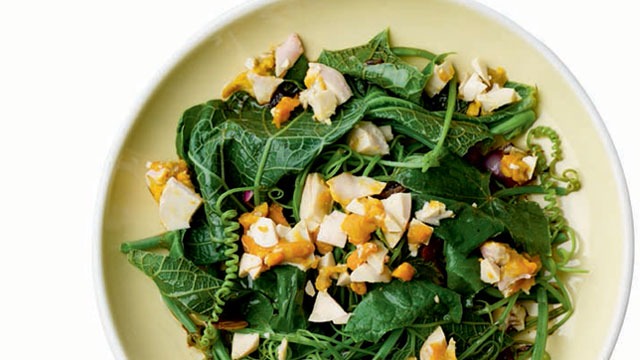 Sayote Tops with Salted Egg Recipe
Posted in:
Recipe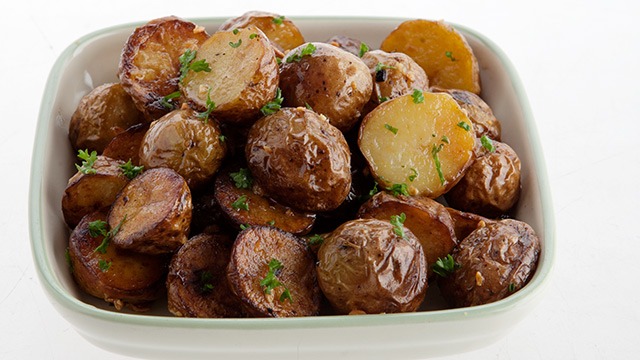 10 Baby Potatoes: Roasted Garlic Baby Potato Recipe 
If you have an oven or even an oven toaster, this is the easy, almost no-fuss recipe you can use to cook your baby potatoes. Also known as marble potatoes or new potatoes, these small rounds of potatoes are actually sweeter and can hold up to different kinds of cooking, including baking. 
The easy way of preparing these tiny potatoes are to simply toss these in oil or melted butter, seasoned gently with salt and ground pepper, and roasted together with either whole clove of garlic or chopped garlic until each round is tender. It might take around 40 minutes but you'll wish these were always on the table when you give these a try.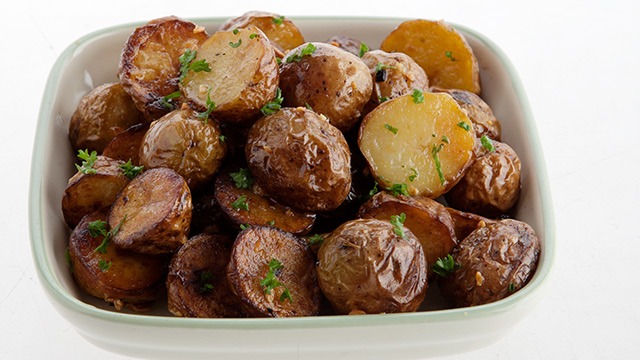 Roasted Garlic Baby Potatoes Recipe
Posted in:
Recipe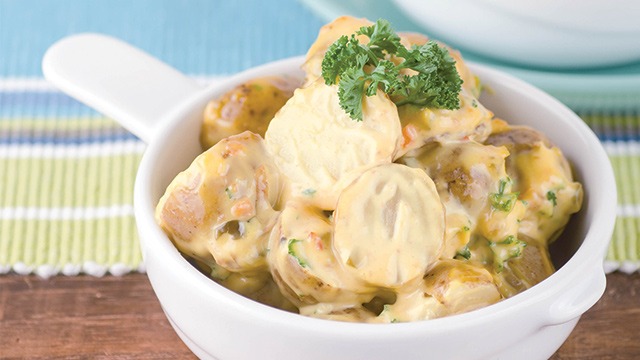 Baby Potato Salad
Posted in:
Recipe
Not all vegetable dishes are delicious on its own but when you can prepare it simply like these recipes, you can be sure that what you're eating is the one that you will eagerly look forward to whenever it's served.   
ALSO READ: