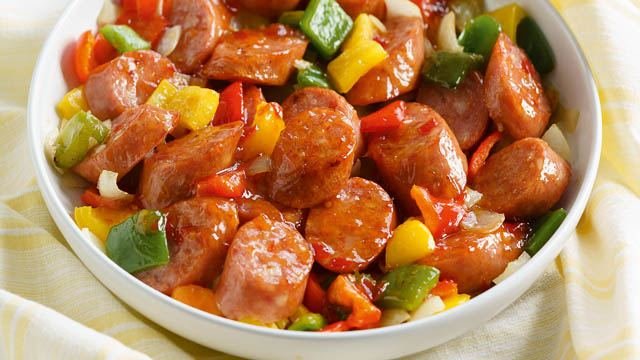 Cooking for a family isn't easy—you have to think about your budget, your schedule (and everyone else's!), and a good, healthy balance in the dishes that you cook. Don't sweat it: that's what we're here for!
Here is a handy guide to cooking one whole week's worth of dishes, from breakfast all the way through dinner, on a budget of P5000 for 4 people. With careful planning and smart grocery shopping, it's 100% possible!
Every lunch dish on this list is baon-friendly, and every dinner dish has an accompanying side dish of vegetables or has a good amount of veggies in it already. We compiled everything into one grocery list with all the prices in detail. This will help you get a more or less accurate breakdown of your costs, because ingredient prices may vary among different groceries. Let's get cooking!
MONDAY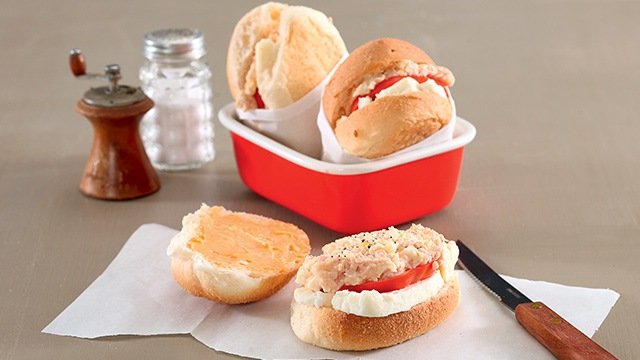 Breakfast: Ham and Egg Pandesal Sandwich
Crazy Mondays will most likely need breakfast on-the-go.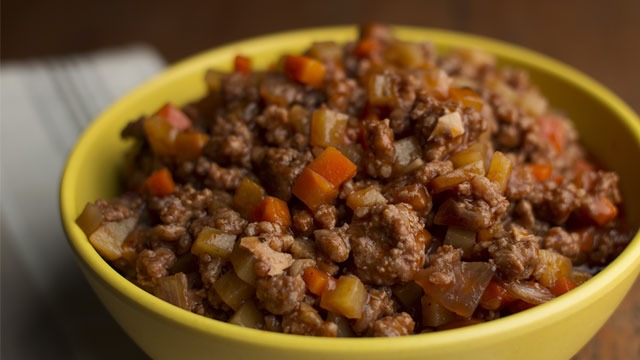 Lunch: Picadillo
Ground pork is both affordable and easy to cook! Ask for the lean versions from your grocery butcher.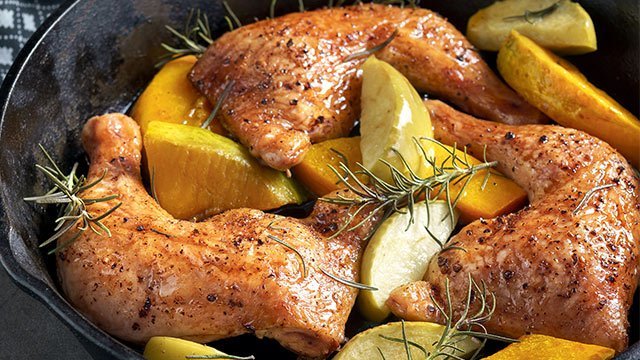 Dinner: Roast Chicken with Squash
This fuss-free dish lets you cook your chicken and squash at the same time. Just place them in the oven!
TUESDAY
Breakfast: Champorado
Looking for a sweet way to start your morning?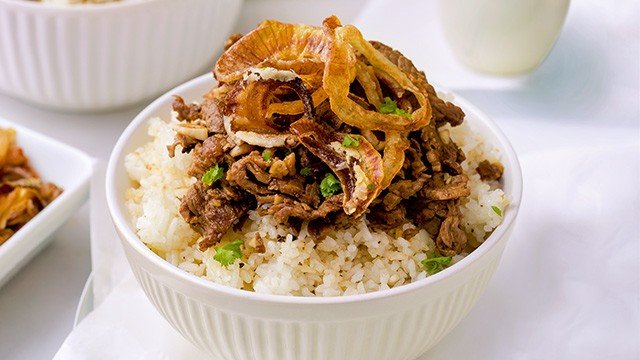 Lunch: Pinoy Bistek
This famous Filipino favorite keeps well in your lunch box!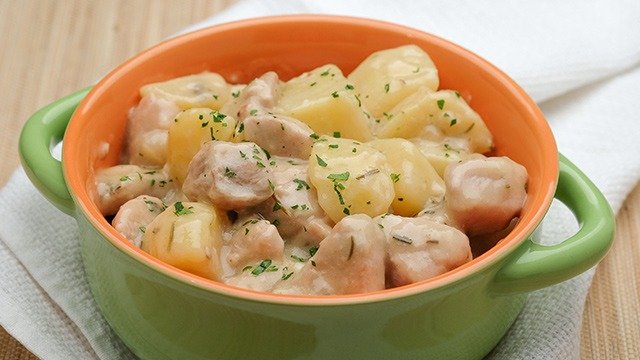 Dinner: Pork and Potato Stew and Ginisang Pechay
Pair this pork stew with lots of hot rice.
WEDNESDAY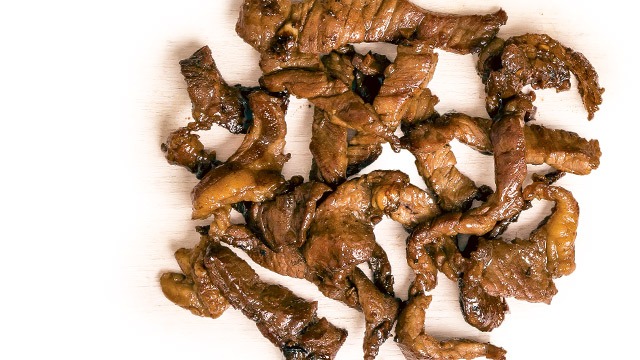 Breakfast: Beef Tapa
Don't forget the fried eggs!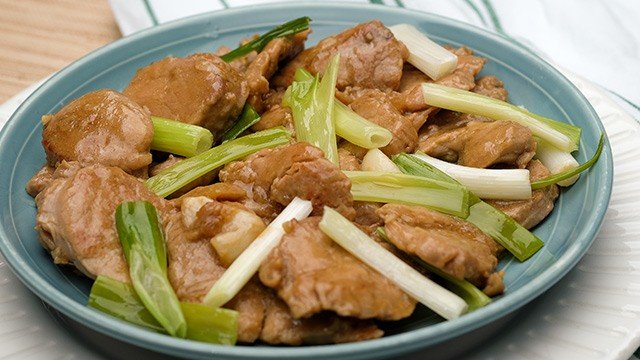 Lunch: Pork and Scallion Stir-Fry
Pork tenderloin is a cheap cut that cooks beautifully. Use them for quick stir-fries!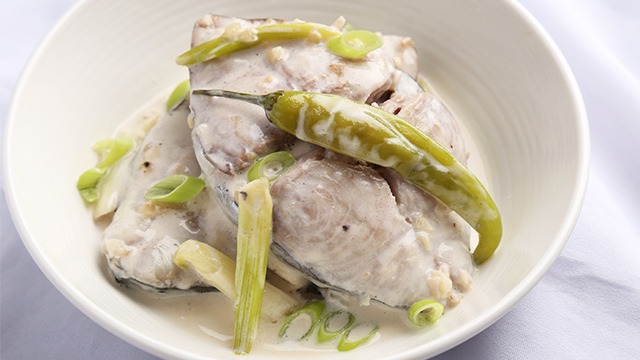 Dinner: Ginataang Tanigue and Adobong Kangkong
Tanigue is delicious cooked in coconut milk! You can get fillets from the supermarket.
THURSDAY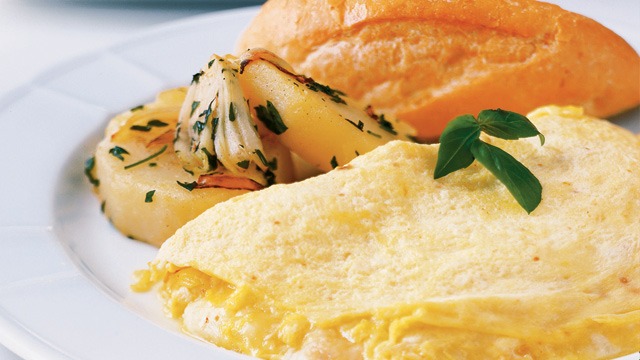 Breakfast: Pepper and Tomato Omelet
Eggs, anyone? Add bell peppers and tomatoes into your basic breakfast omelet.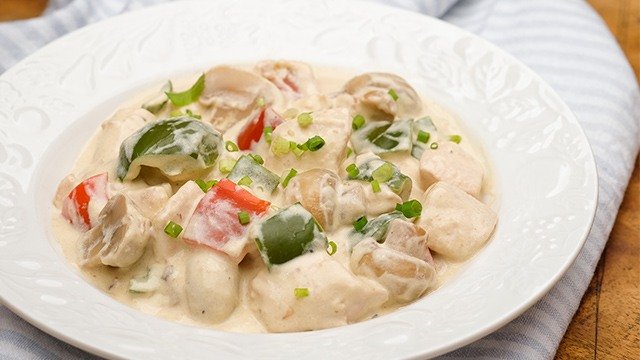 Lunch: Chicken ala King
You can pair this with either rice or pasta!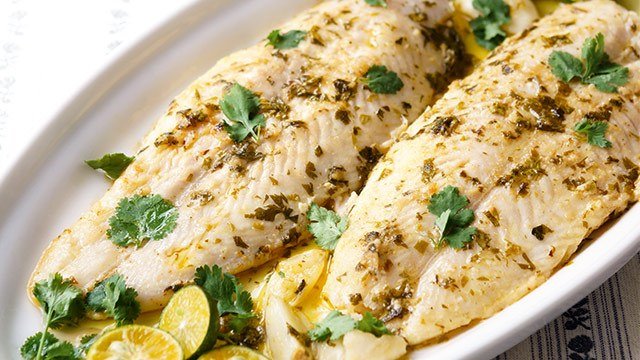 Dinner: Calamansi Fish Fillet and Gising-Gising with Kangkong
Fish cooks quickly and is perfect for rushed weeknight dinners.
FRIDAY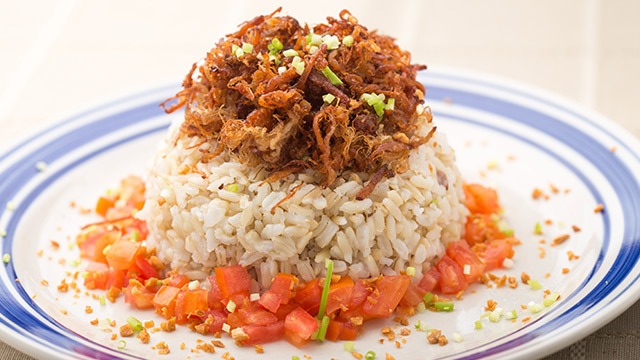 Breakfast: Pork Adobo Flakes
Use leftover adobo to make this delicious breakfast!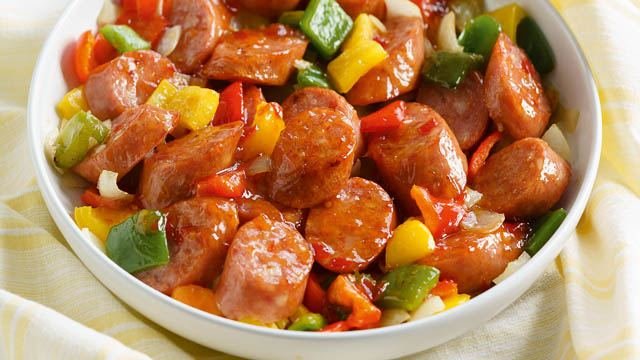 Lunch: Kielbasa Sausage Stir-Fry
This stir-fry is a mix of savory sausages and sweet peppers!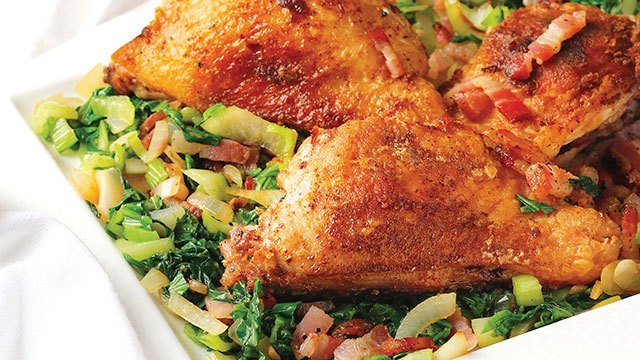 Dinner: Pan-Fried Chicken Thighs with Pechay
Indulge in delicious fried chicken, but don't forget your veggies!
Shopping List + Cost Breakdown:
500 g ground beef = P 205
500 g lean beef = P 315.25
1.2 kg ground pork = P234
500 g chicken thigh fillet = P 132.5
3 steaks tanigue = P 178
500 g kielbasa sausage = P 211.25
500 g chicken thighs, bone-in = P 161
1 kg beef sirloin = P 511.25
100 g thick-cut bacon = P 85.25
400 g cream dory fillets = 91
4 quarters chicken legs = P 226.95
1 kg pork kasim = P 240
400 g pork tenderloin = P108
1 cup ham = P 20.50
5 heads of garlic = P 36.42
1 dozen onions = P 118.80
1 carrot = P 16.25
½ cup calamansi = P 16.26
5 tomatoes = P 23.94
5 tablespoons ginger = P 5
1 ¼ cup scallions = P 21
1 kg pechay = P 75
2 tablespoons cilantro = P 33.50
3 bundles kangkong = P42
300 g squash = P 38
5 bell peppers = P89.25
2 cups potatoes = P42.30
2 green finger chilies = P 14.64
¾ cup button mushrooms = P 43.30
6 eggs = P 41.25
1 block kesong puti = P 90.5
1 cup coconut milk = P 86.25
1 cup coconut cream = P41.95
250-ml all-purpose cream = P 95.20
1 200-gram pack tomto sauce = P 28.50
1 cup sweet chili sauce = P 41.25
¼ cup mayonnaise = P 28.5
6 pieces pandesal = P 30
½ cup malagkit rice = P24.50
Pantry Staples:
1 liter fish sauce = P 51.25
5 g bay leaf = P 71
400 g cornstach = P 37
20 g sesame oil = P 91
1.8 liters vegetable oil = P 244.90
500 g salt = P 11.5
25 g ground black pepper = P 16
20 g dried rosemary = P 24.50
500 g all-purpose flour = P 48.95
20 g garlic powder = P 22.50
1 liter vinegar = P 32.25
26 g cayenne = P 52.75
1 stick butter = P 53
9oz oyster sauce = P 90
250 ml oyster sauce = P 120.25
1 kg rice = P 98.50
Total: P 4,979.46
ALSO READ: