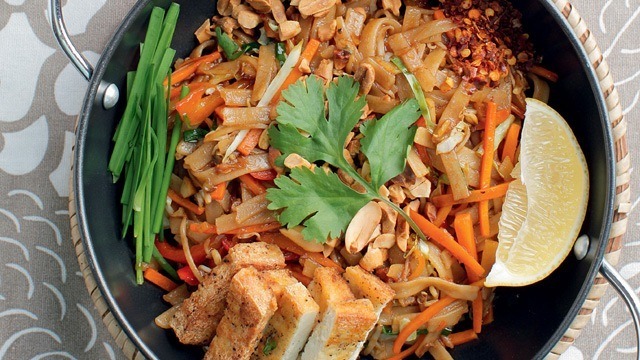 Pad thai is a Thai noodle dish that seems too complicated to put together. Truth is, with just a few pantry staples, you can whip up this dish in no time!
The ingredients are easy-to-find, too: You can get rice noodles from the Asian aisle of your supermarket. If you're not too particular about authenticity, you can even use any type of noodle in your pantry. Another main ingredient of pad thai is tamarind paste, which you can find in the spice or condiment section of large groceries. While this recipe is good for one large serving, it's easy to double or triple it as needed. Dig in!
Pad Thai for One
Serves 1
Prep Time 10 minutes
Cooking Time 15 to 20 minutes
For the sauce:
1 tablespoon muscovado, coconut, or raw sugar
1 tablespoon soy sauce
1 tablespoon lemon juice, calamansi juice, or vinegar
1 tablespoon water
2 tablespoons store-bought tamarind paste (try Thai Heritage or Pantai) or to taste
2 teaspoons vegetable oil
2 cloves garlic, minced
pinch of chili flakes or 1 bird's eye chili (siling labuyo), minced
1 cup vegetables of choice (we used julienned bell peppers, julienned carrots, shredded cabbage, sliced yard-long beans (sitaw), shredded Baguio pechay, togue, sliced mushrooms, and cauliflower florets), handful of green onions or garlic chives (kuchay), sliced into 2-inch pieces
40 grams pad thai noodles or 75 grams brown rice fettuccine, cooked according to package directions to make about 1 cup
2 tablespoons coarsely chopped toasted peanuts, divided
75 grams pan-seared tofu, sliced into strips
handful of cilantro (wansoy), torn or minced
slice of lemon or calamansi
1 Make the pad thai sauce: Mix all ingredients together in a bowl.
2 Heat oil in a nonstick frying pan over medium-high heat. Sauté garlic and chili until golden brown, about 2 minutes. Add vegetables and green onions; cook until soft, about 5 minutes. Add 1 tablespoon water if pan seems dry.
3 Add noodles, pad thai sauce, and 1 tablespoon chopped peanuts; stir-fry until warmed through.
4 Remove from heat and transfer to a serving dish. Top with more peanuts, tofu, cilantro, and a lemon slice.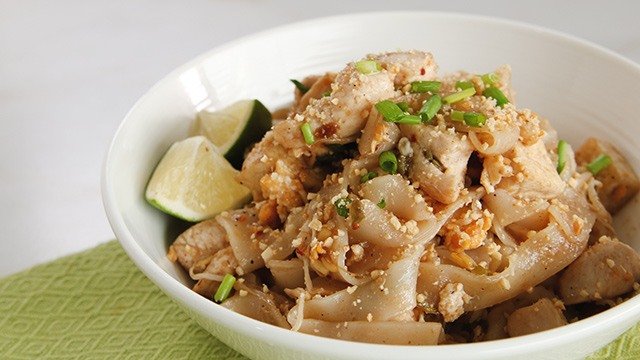 WATCH: How to Make Easy Chicken Pad Thai
Posted in:
Cooking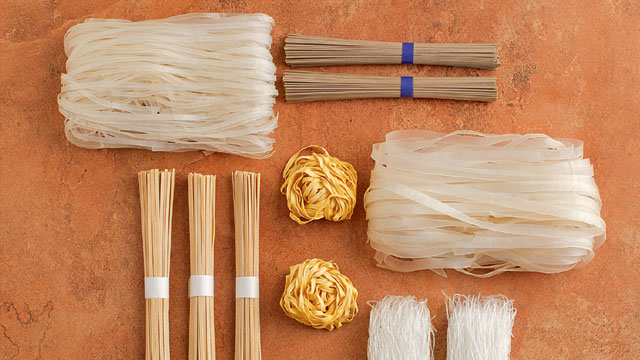 An Easy Guide to Asian Noodles
Posted in:
Cooking
Recipe appeared in the April 2017 issue of Yummy magazine.
ADVERTISEMENT - CONTINUE READING BELOW
Recommended Videos