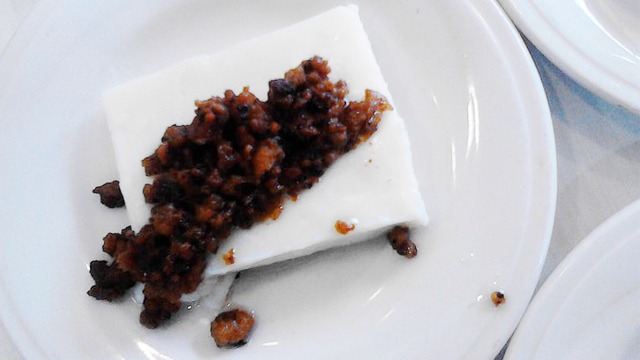 Pampanga may be the culinary capital of the Philippines for good reason. Many renowned chefs hail from the province, including Chefs Claude Tayag, Sau Del Rosario, and Gene Gonzalez. The province has created and perfected some of our most well-loved dishes, including the sisig, sapin–sapin, longganisa, and tocino.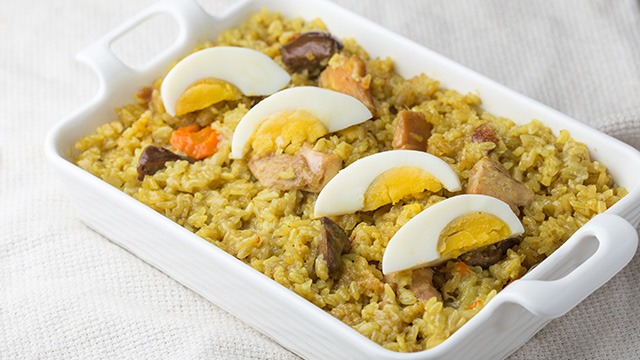 7 Kapampangan Dishes to Try
Posted in:
News + Trends
Many Kapampangan dishes have become commonplace outside of the province, but there is one dish, a dessert, which may be familiar but it is known by another name altogether: the tibok tibok. 
It's said that the "tibok tibok" comes from the way that the mixture reacts when it simmers and thickens, like a heartbeat or "tumitibok tibok". When that happens, that's when you know the mixture is ready to take off the heat. Tibok tibok is actually a version of the corn dessert maja blanca because just like the maja blanca, it contains creamed corn. Unlike the maja blanca, the tibok tibok is made from carabao's milk, not coconut milk, so that changes both the texture and taste. it's lighter. It is more milky, yet it still has the same delicate consistency as the maja blanca. Its melt-in-your-mouth texture is like a milky pudding with a sprinkling of latik, or caramelized coconut solids derived from coconut cream, on top. 
ALSO READ: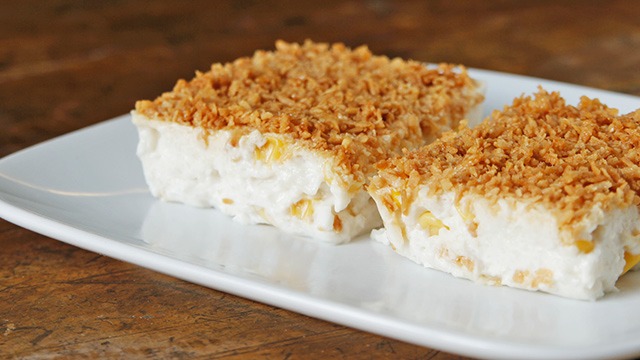 WATCH: How to Make Maja Blanca
Posted in:
Cooking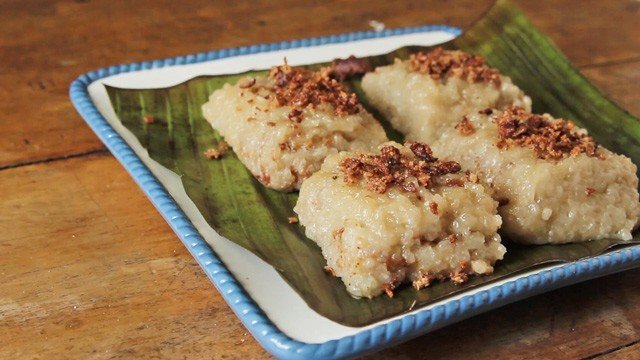 WATCH: Different Types of Pinoy Kakanin
Posted in:
Lessons