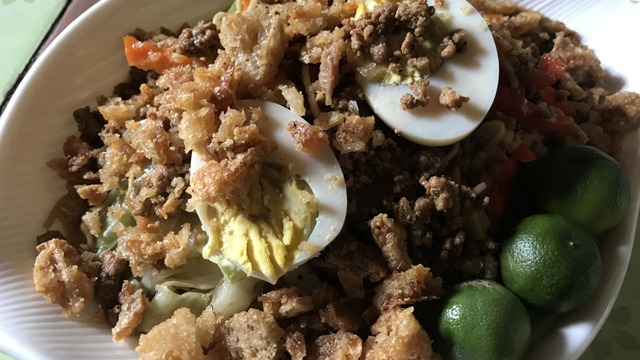 If you're a big pancit fan, Isabela's Pancit Cabagan should make it to your must-try list. It's a dish that locals eat every day and may be served guisado-style or with a bit more sauce than usual. You can't go wrong with either version: it's a tasty noodle dish cooked in a rich broth.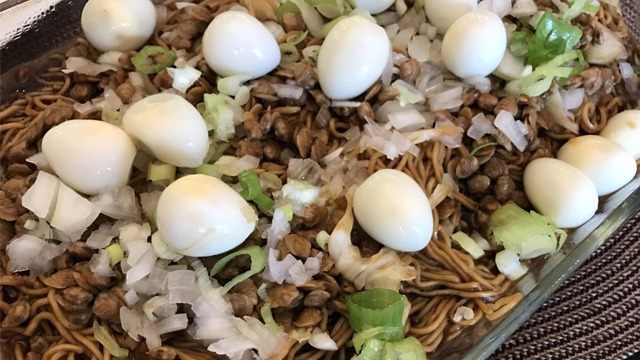 How is Pancit Cabagan different from the Tuguegarao's Pancit Batil Patung?
The biggest difference between the two is that Pancit Batil Patung is topped with an egg, aside from the medley of veggies. "Batil Patung (or Patong)" directly translated means to "beat the egg" and "place on top". Soup is served on the side which is made with the beaten or whisked egg.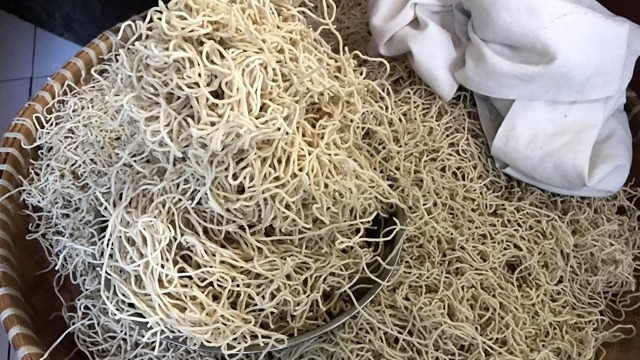 Pancit Cabagan uses miki noodles, made with wheat flour, lihiya, and eggs. It may either be saucy or guisado-style and some versions are topped with lechon carajay (crispy pork belly) and stewed pork liver. Like all kinds of pancit, Pancit Cabagan has Chinese origins. It is said that a Chinese merchant settled in Cabagan, Isabela, married a Filipina and put up a panciteria. He made his own miki noodles made with wheat flour and the rest is history.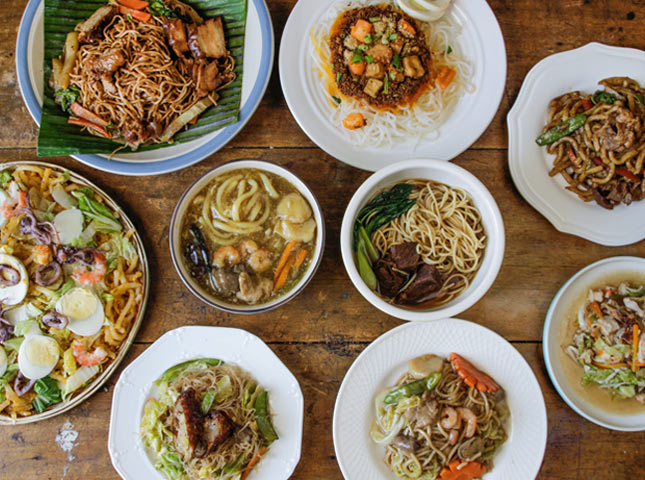 Yummy.ph's Guide to Filipino Pancit
Posted in:
Cooking
The original recipe also has native pechay and chives (kutchay) but there are numerous versions that differ from one panciteria to another. Zein's Panciteria in Cabagan, Isabela serves a version made with pork oil, ground pork adobo, pork broth, and a medley of veggies, chicharon, and quail eggs. It's a plate with bold and meaty flavors and crunch from the chicharon.
Zein Zipagan, who has been cooking Pancit Cabagan for seven years shares, "We use dried miki moodles because it has less chances of getting overcooked. You may use fresh miki noodles, of course." She adds, "We don't serve this during Christmas, it's something we eat every day." A dish this tasty does deserve to be served every day!
ALSO READ: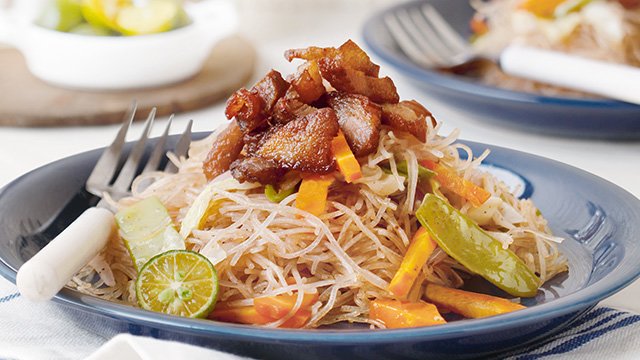 Pancit Bihon Guisado Recipe
Posted in:
Recipe