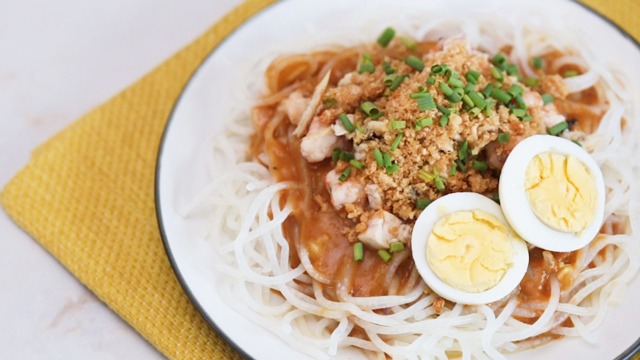 The bright and flavorful sauce of this pancit is made even more flavorful by the flavor extracted from the shrimp shells and heads to form the base of the broth. It's a fantastic way to maximize your ingredients for maximum flavor in your dish. 
How did we do it? Here's how:
First, we saved the shells and heads after peeling the shrimps. Then, we sautéed the reserved shells in oil in a large pot until it all turned red-orange and charred. We added water and then simmered it until the flavor from the shells transferred to the water. Strain the liquid and done! This makes the most flavorful shrimp broth. Season if desired before using in any recipe that calls for a seafood broth, just like this one. 
With such a flavorful base for the sauce, it's no wonder that this pancit dish is a favorite. Here's the recipe: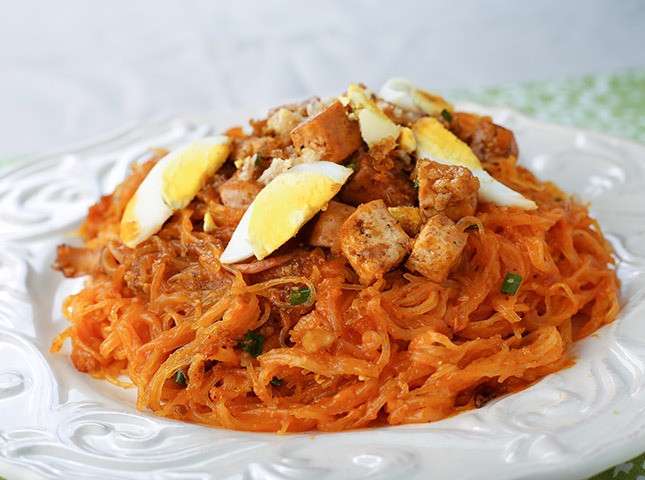 Pancit Luglog Recipe
Posted in:
Recipe
For more pancit recipes to get your noodle fix, look through this list: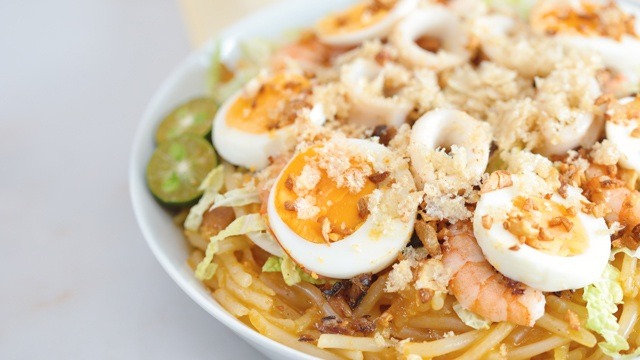 WATCH: How to Make Pancit Malabon
Posted in:
Cooking