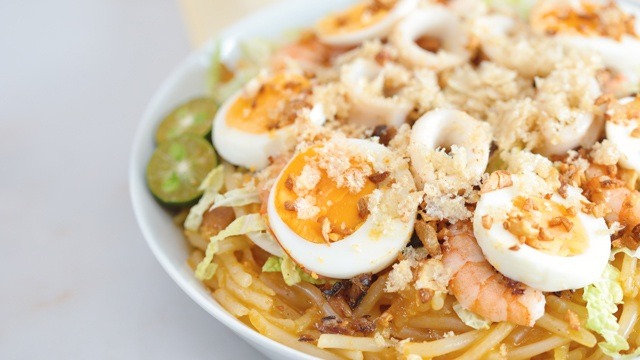 Pancit is a traditional party fare, as well as a lucky dish according to the Chinese. While it's common to serve this at gatherings, there are recipes that are easy and simple enough to master. Not only that, ingredients are common enough to cook for everyday meals. 
Whether you're looking to make these pancit recipes for a special occasion or just need a simple yet flavorful meal to satisfy a craving, here are all the pancit recipes you will ever need: 
Pancit Canton 
It's always good to start with the most basic, and this is the most common type of pancit. You probably had this as your first introduction to the Chinese noodle dish. Flavorful and loaded with all the ingredients that make it into the classic noodle dish. It's also easy to upgrade and tweak to suit your taste.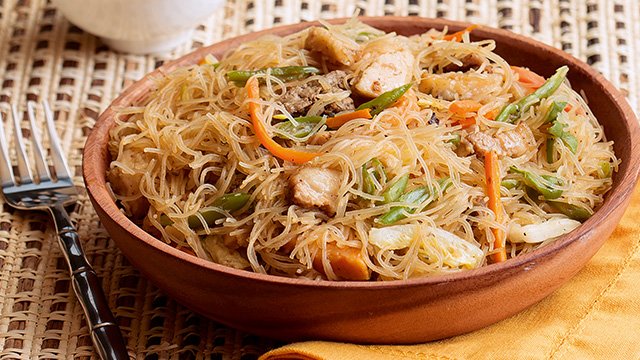 Pancit Bihon 
Bihon is made mostly from rice flour and can be the perfect meal to have at any time of the day. Just like the canton, this is easy to make with easy-to-find ingredients. It, too, is a great dish to make for gatherings. Let the noodles soak up the flavorful broth of your choice for a dish that's catered to what you want it add as its main toppings, like the squid ink version that's intensely flavorful and impressive to serve to guests.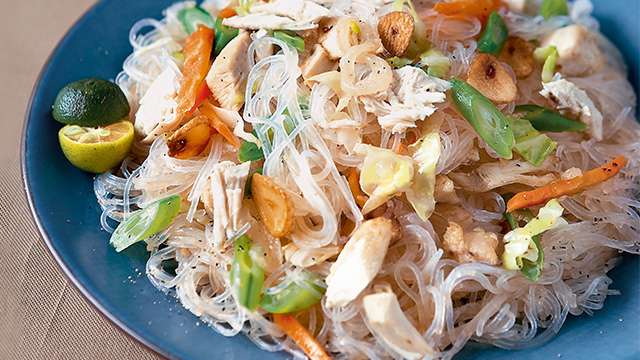 Pancit Sotanghon 
When you want to change up the texture of the noodles you're eating, use sotanghon, also known as cellophane or glass noodles because of the transparent quality of the silky noodles once cooked. It's the noodle you want to use when you want to make a pancit version that can swim in a flavorful broth. These won't soak up all the liquid it's cooked in and its translucent nature allows the vegetables and mix-ins take center stage when served.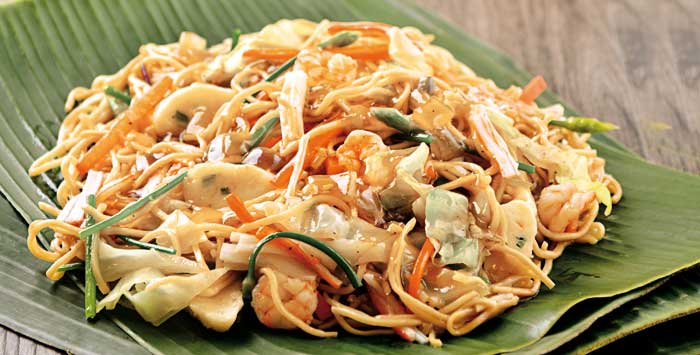 Pancit Habhab 
You won't need to drop by Quezon Province all the way in the south just to taste this uniquely served version! Habhab is named for the way its supposed to be eaten: straight from the banana leaves palmed in your hands without the fuss of using utensils. It's usually served as plain seasoned noodles, but is known to be topped with sayote, pechay, carrots, and chunks of pork. It's meant to be drizzled with the local vinegar, creating a dish that's unique, yet delicious!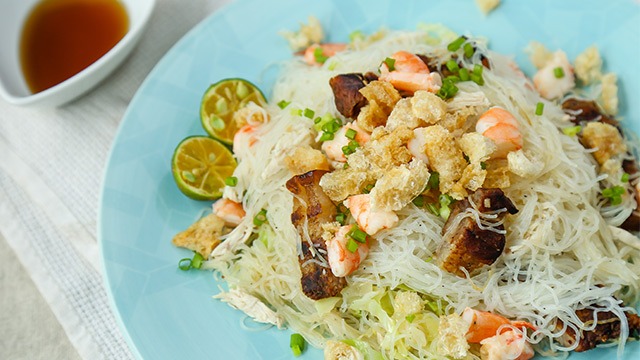 Pancit Puti 
This variant of the pancit bihon doesn't use any soy sauce, hence the unique pale color of its noodles. It's nonetheless highly flavorful from the use of patis (fish sauce) as the main seasoning and serves as the backdrop to the pretty presentation of its dish with the colorful vegetables, shrimps, chives, and other ingredients tossed in with the noodles.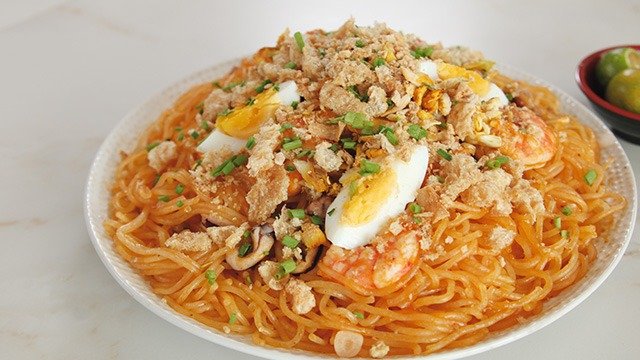 Pancit Palabok
Atsuete, or annatto seeds, gives this dish its unique hue. The orange-yellow color of the sauce that tops this otherwise plain noodles is also what gives it its unique flavor. The sauce contains shrimp, ground pork, and squid and is then topped with even more flavorful ingredients, making this one of the easiest to make ahead for parties and other celebrations.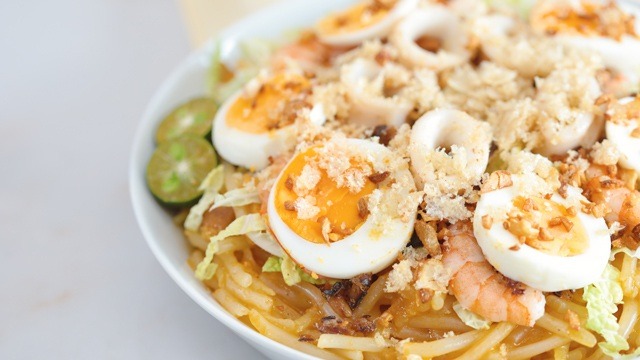 Pancit Malabon 
The thick noodles of this variant are basically pancit bihon noodles made thicker. It's texture when cooked easily breaks so once cooked and tossed with the sauce, serve immediately to ensure that the dish at its best. The sauce is similiar to that of the pancit palabok but is made even richer with crab fat or aligue. 
With all these pancit recipes tucked into your arsenal of recipes, you'll never run out of noodle recipe to prepare for any occasion.