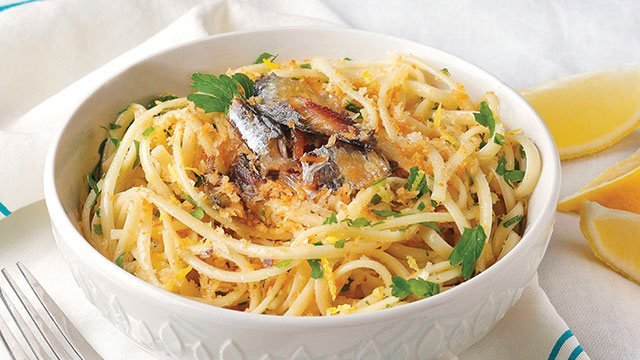 Hold off on calling for food delivery, this fuss-free recipe will help you put dinner on the table in under 30 minutes. You also don't need a lot of ingredients for this seafood pasta: use that bottle of sardines tucked away in your cupboard and get ready for a satisfying pasta dish.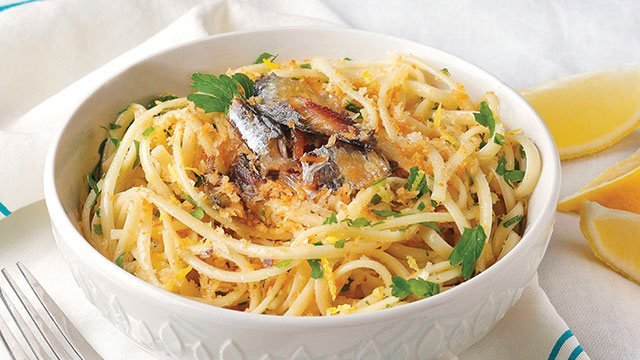 Linguine with Bottled Sardines Recipe
Posted in:
Recipe
400 grams linguine noodles
2 tablespoons olive oil
2 cloves garlic, minced
1 cup breadcrumbs
2 medium lemons, zested and sliced into wedges
2 tablespoons parsley, plus extra to garnish
1 150-gram bottle sardines
1/4 cup Parmesan cheese, plus more, to serve
salt, to taste
ground black pepper, to taste
1 Cook linguine according to package directions. Drain and set aside.
2 Heat oil in a pan over medium heat. Sauté garlic until fragrant. Add breadcrumbs and toast until golden. Remove from heat. Add lemon zest and parsley. Set aside.
3 In the same pan, heat sardines just until warmed through. Break them up into smaller pieces. Toss in pasta.
4 Add breadcrumb mixture and Parmesan cheese. Season to taste with salt and pepper. Garnish with more parsley. Serve with lemon wedges and more Parmesan cheese on the side.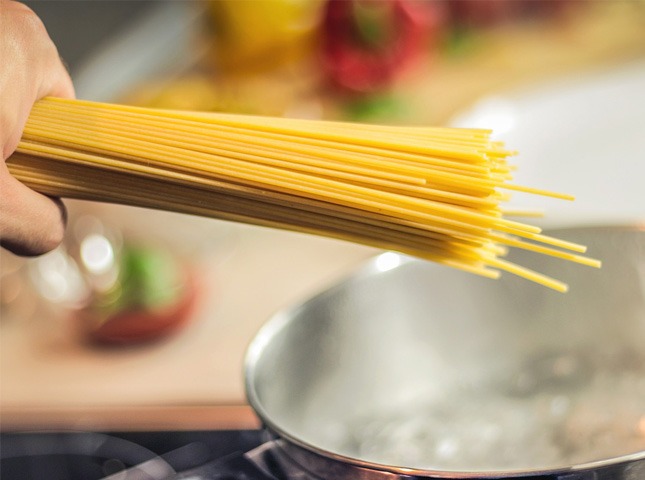 9 Secrets to Cooking Pasta Like a Pro
Posted in:
Cooking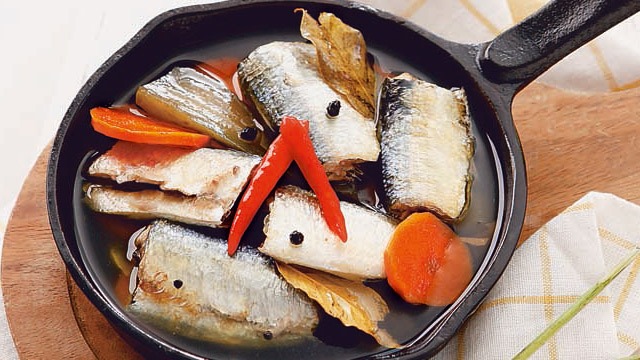 Homemade Spanish-style Sardines Recipe
Posted in:
Recipe