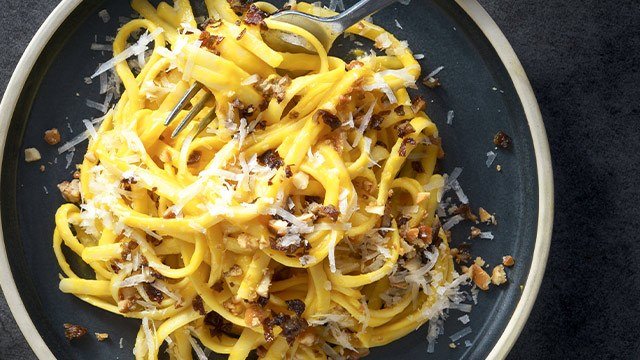 Pasta is universally-loved: delicious, simple, and it's easy to put together. While these sauces are, on their own, pretty simple to make, some small adjustments could be them even better. Try these pasta cooking tips out the next time you put together a pasta dish for the family.
1 Use finely-processed vegetables.
Garlic, onions, celery, olives, and carrots—whatever vegetable is going into that tomato sauce or pesto sauce, can be processed finely in a food processor and sautéed slowly, one vegetable at a time. This gives them the opportunity to initially cook on their own and release their flavors before seamlessly being incorporated together into one sauce. You will notice much more flavorful your sauce will be afterwards!
2 Don't forget the cheese.
Hard cheeses like Parmesan and pecorino not only give a salty kick to your pasta sauces, but depth of flavor from the natural umami that it develops over time. Grate some into your sauces (pesto sauces love extra cheese!) or while your sauce simmers, place some of the rind in the pot and remove it before serving.
3 Steamed or blanched tomatoes will do the job.
Always opt for fresh tomatoes when it comes to pasta sauce. The easiest way to peel them without break them down too much and losing the juices is to give them a quick steam or blanch. This extra step goes a long way!
4 Start with extra-virgin olive oil.
Whether you're starting off a white sauce, red sauce, or pesto, always opt for extra-virgin olive oil when it comes to pasta or pasta sauce. The pay-off will be much better when your taste the end result! You can also drizzle extra-virgin olive oil over your plated pastas just before serving.
5 Don't forget the pasta water.
This old Italian trick has been tried and tested many times—and it never fails. The extra starch from the pasta water not only binds the noodles and sauce together well, it adds flavor from the pasta and salt used in the boiling process.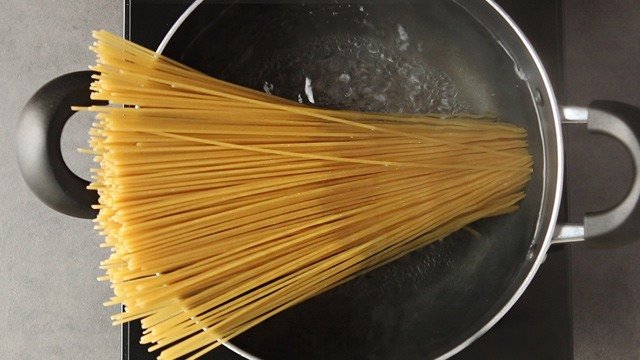 WATCH: Top Tips for Cooking Pasta
Posted in:
Cooking