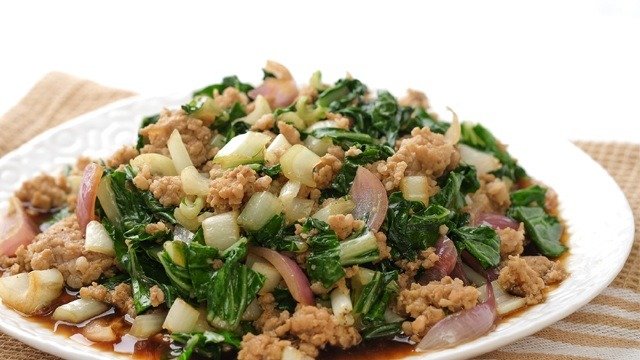 Pechay is a common vegetable in the Pinoy kitchen, but did you know there are two kinds of vegetable commonly known as pechay? 
There is the pechay and the pechay Baguio or the napa cabbage.
Since both are part of the cabbage family, it's no wonder that these two kinds of pechay are commonly mistaken for another vegetable.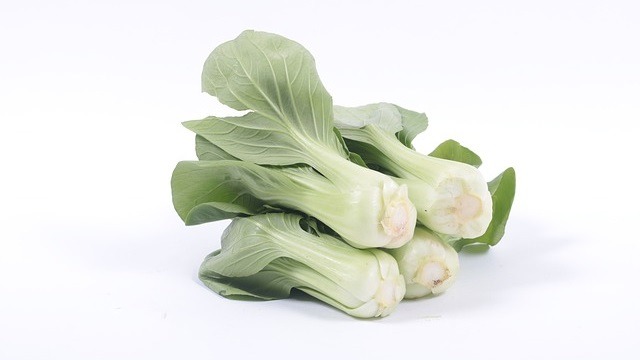 Even the pechay has another kind that is commonly mistaken as pechay but isn't. The key here to determine if what you're holding is a pechay from the bok choy is simple: take a look at the stems. If the stems are green, it's pechay or bok choy. If the stems are white, it's what is known as pechay Tagalog. 
Confusing? It can be if you're particular about the name of what we're eating but if you're not, interchanging the pechay Tagalog or bok choy for the real pechay isn't a big deal when cooking. You cook both the same way.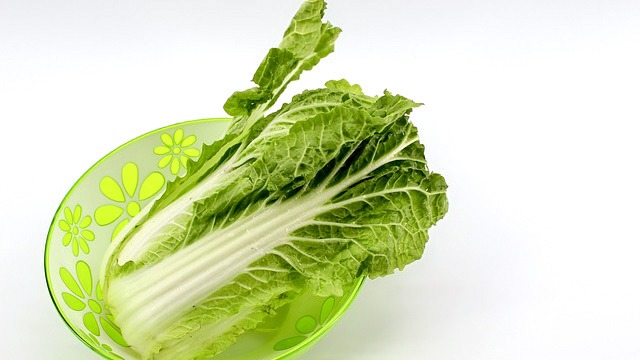 If you're thinking of using the pechay Baguio, this giant pechay namesake is treated a little differently since it's so much bigger than the real pechay. It still has the fibrous stem but it's much bigger and actually more tender than its smaller cousins. Plus, it has more in common with the real cabbage than the pechay so it can be used just as you would cook the cabbage. 
Now that you have those three kinds of green leafy vegetables sorted out, you can learn how to cook pechay in these delicious ways: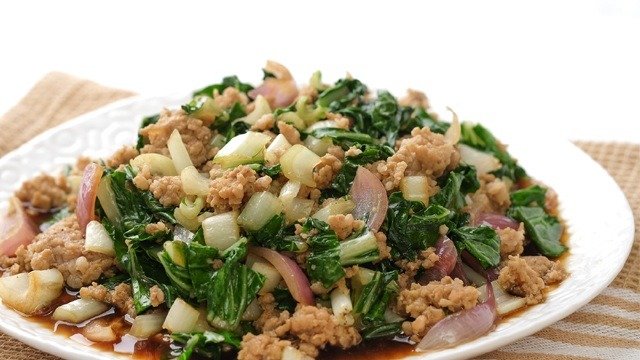 1 Chop it up and saute. 
Also known as the ginisa, this style of cooking is probably the most common way of cooking the pechay. The sometimes fibrous stems are made more tender when chopped up into small chunks instead of leaving the stalks whole. That's because when the stems are chopped up, the fibers are smaller, seemingly more tender when chewed. It's the same result when you're told to "cut against the grain" when slicing up meat. 
ADVERTISEMENT - CONTINUE READING BELOW
Recommended Videos
Sauteeing pechay also preserves the flavor and texture of the crunchy pechay. Since sauteeing only needs a few minutes to do and you usually add most leafy greens near the end of cooking, a little cooking is all you really need to do to get it from the stove onto the table. It's a quick and easy cooking preparation that anyone can do.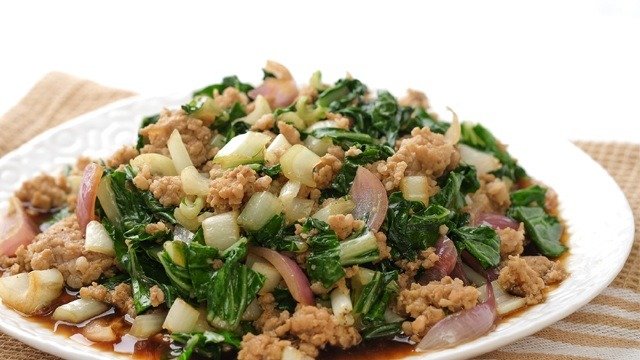 Ginisang Pechay (Sauteed Pechay) Recipe
Posted in:
Recipe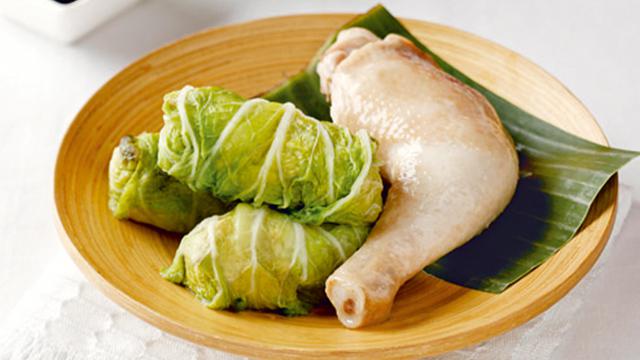 2 Stuff and roll it.
Use the pechay Baguio for this recipe since its large leaves would be better suited to being stuffed and rolled. Since this pechay is more like the cabbage, this stuffed and then steamed recipe for the pechay is more like stuffed cabbage rolls recipe. 
If the pechay Baguio isn't available, reach for the largest bunch of pechay you can find to recreate these rolls or even lay down two pechay leaves instead of one to make up for its smaller size.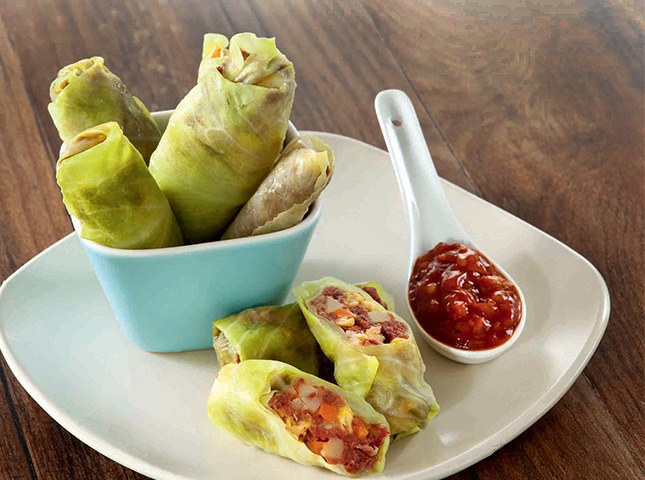 Stuffed Cabbage Rolls Recipe
Posted in:
Recipe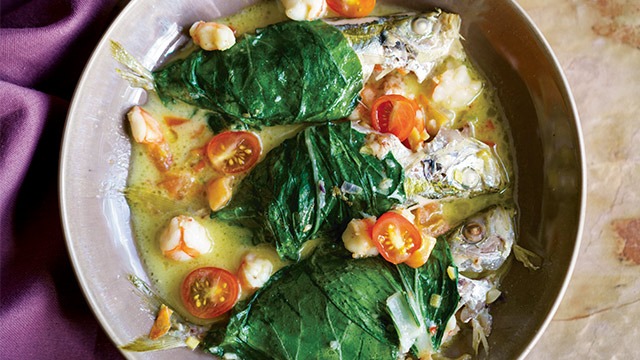 3 Wrap it up and stew. 
Just as you can use the pechay Baguio to wrap food in, this easy fish recipe uses the pechay to keep the fish intact as it cooks. This simple method of using an edible wrap is not uncommon and is actually a genius use of the vegetable. There's no waste since the "wrap" is edible and it delivers a gorgeous presentation for whatever food you wish to serve wrapped in its vibrant green leaves.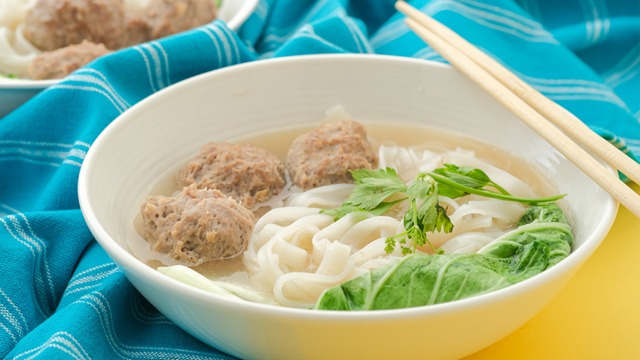 4 Blanch it and use as a garnish. 
While this method doesn't really require much work, the pechay proves you don't need to cook it much to make it a great addition to your meal. Blanching it to preserve its color and nutrients then adding it to the simmered hot soup like beef pho or as an accompaniment to these homemade bakso in soup or simply tossed with a little sesame oil and a little patis can be the perfect side dish to many meals.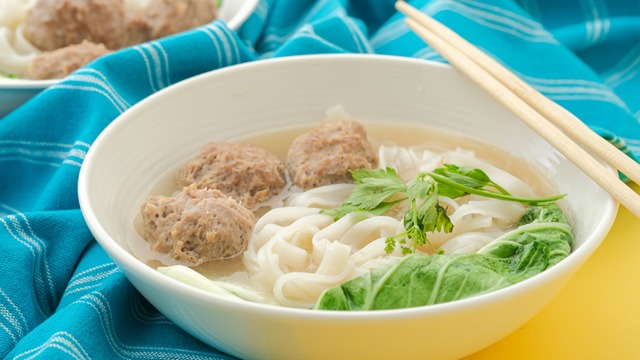 Easy Bakso (Beef Balls) Recipe
Posted in:
Recipe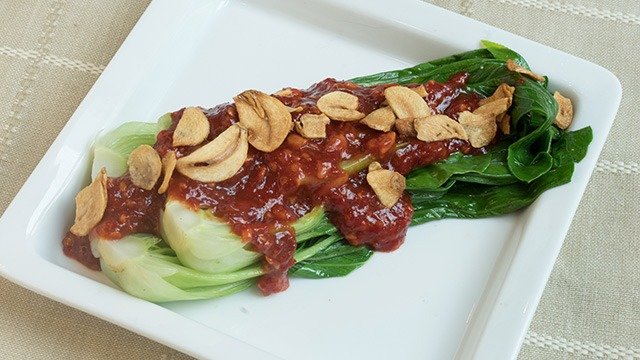 Blanched Chili-Garlic Bok Choy Recipe
Posted in:
Recipe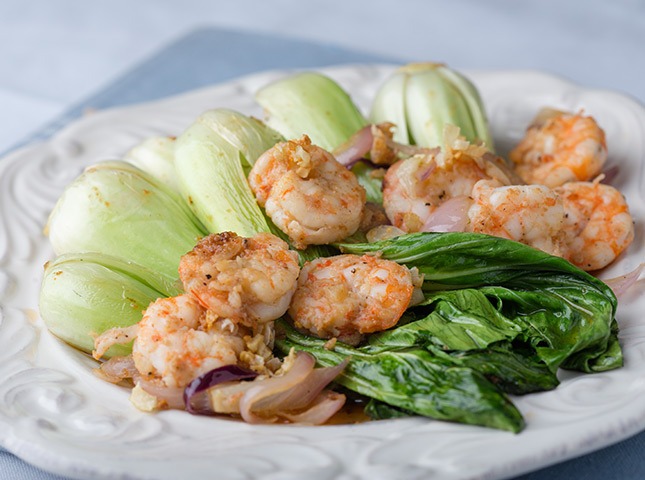 Sauteed Bok choy with Shrimp Recipe
Posted in:
Recipe
You really can do much more with these hardy green leafy vegetables apart from these four ways of cooking the humble pechay. Whichever kind you choose to use for these recipes, take heart that the pechay can withstand more cooking than your usual green leafy vegetables and get creative in the kitchen. 
ALSO READ: