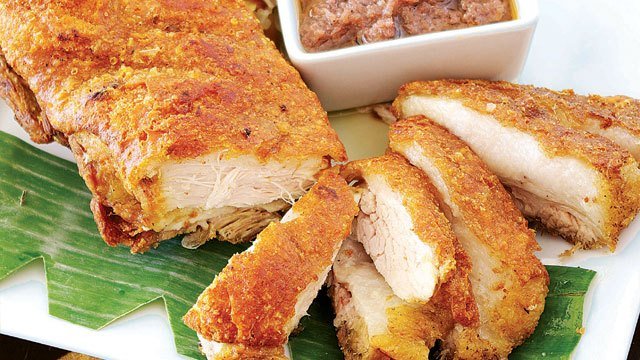 Crunchy, savory, indulgent: The Ilocano bagnet is boiled and deep-fried to achieve the crispy, crunchy pork skin. It's a cross between crispy pata and lechon kawali, both of which have crispy meat that is not too dry.
In Paoay, Ilocos, Herencia's bagnets are popular while in Batac, Ilocos, a spot called Malabed Toledo Snack Hauz has been making bagnet since 1960.
Emiliana Malabed and her team churn out 35 to 40 kilos of bagnet every day and sells them at their stall in the local market. Their bagnet involves boiling pork chunks in water until they are tender, then the meat is removed. The water is left to boil until only the fatty oil remains. They add a bit of lard to the same pot and the pork is fried in its own oil until the skin becomes tough. It is fried to perfection until the skin becomes crunchy cracklings or chicharon.
Yummy magazine contributor Mira Angeles, whose family hails from Ilocos, offers some tips on how to make bagnet extra crispy and tasty: "Some add sukang Iloko while boiling the pork. It's also important to drain the pork after boiling and refrigerate the drained pork overnight if you can. While deep-frying, you can prick the pork skin so bubbles can appear, making the skin extra crunchy."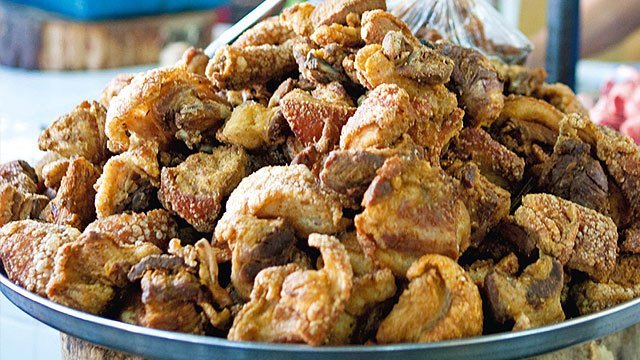 How to recreate your own bagnet at home? You can use a turbo broiler!
large pork pata
garlic cloves
peppercorns
water, to cover the pot
salt and pepper, to taste
1 Simmer the pata in a deep pan with the seasonings for 30 to 45 minutes, until tender but not too soft.
2 Drain well and pat until completely dry. (Prefer the skin to come out more crisp? Dry the pork under the sun for an hour or two.) Freeze.
3 Place on the wire rack of the turbo broiler and bake at the highest temperature setting for 15 minutes. Then lower the heat to 350 degrees and continue cooking for another 15 to 20 minutes. The skin will be almost like chicharon but without the deep-frying.
4 Serve with your favorite dipping sauce.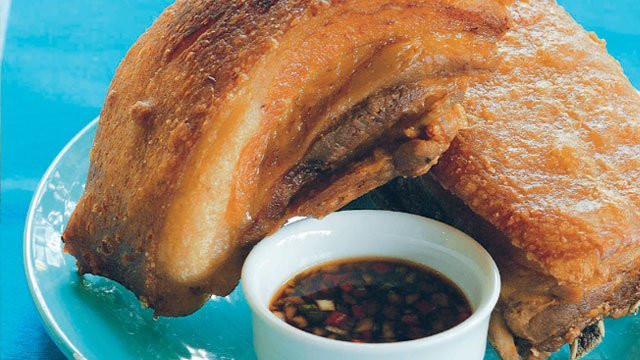 Home-style Bagnet
Posted in:
Recipe
ADVERTISEMENT - CONTINUE READING BELOW
Recommended Videos