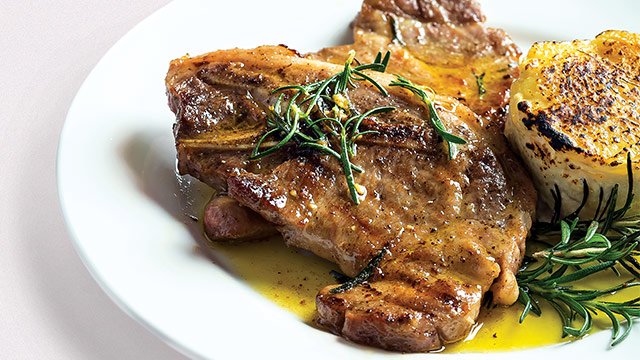 When it comes to pork, a favorite cut is the pork chop. It's got a fatty layer in an otherwise lean cut of pork, which is what you want to ensure it stays moist as it cooks. Plus, it's usually a bone-in cut which means you have the meaty flavor that comes with cooking meat on the bone. Plus, it's a fast and easy cut to cook any time of the day!
But there's another pork cut that's doesn't get noticed as much: the pork steak cut. It's a cut that's taken from shoulder (kasim) and when you take a look at it, the shoulder blade bone runs through the center of it intact. And because it's got a bone running through it, it's just as flavorful as your pork chop but usually comes without the thick fatty outer layer. What it does have is slivers of fat running through it, and it's this that keeps it flavorful while preventing it from drying out as you cook it.
Plus, it's as versatile as the pork chop! You can cook it like you would a pork chop and still end up with a meal that's fast and easy to cook with all the flavors you like. Here are five delicious pork steak recipes to try:
1 Pan-Fried Pork Steak Recipe
A simple yet tasty pork steak recipe to get you started. Plus, it's got a fantastic potato side dish to help you enjoy your pork steak dinner even more.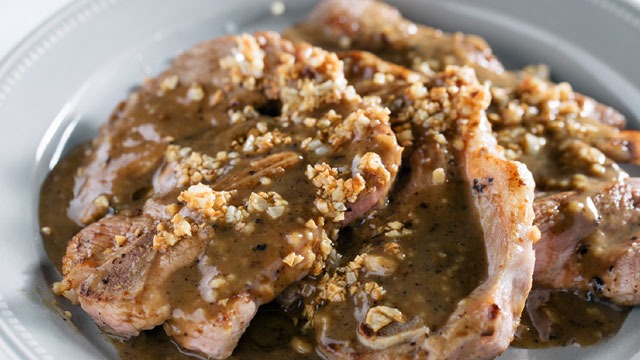 2 Pork Steak a la Pobre Recipe
A pork steak cooked like any other al a pobre: with lots of garlic and a thick gravy to help you appreciate how easy it is to switch out pork cuts using sauces and recipes you already know is a tried and true favorite.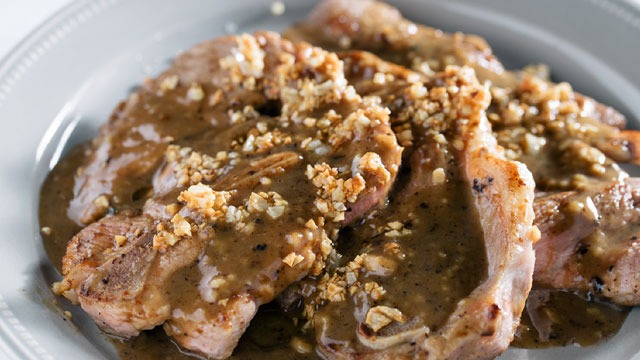 Pork Steak a la Pobre Recipe
Posted in:
Recipe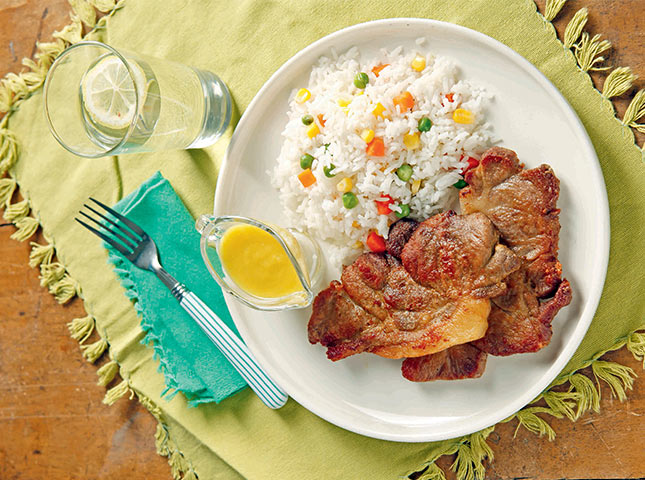 ADVERTISEMENT - CONTINUE READING BELOW
Recommended Videos
3 Pork Steak In Asaparagus-Mustard Sauce Recipe
A fried pork steak is elevated with an intensely-flavored sauce that enhances the pork flavors. A fast and easy dinner that you can cook when you are short of time.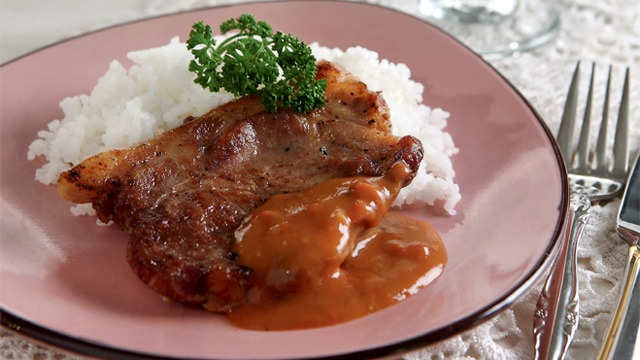 4 Pork Steak With Sauce Recipe
This pork steak dish becomes even more flavorful when paired with a delicious and, in this case, spicy sauce that will make you want to eat even more.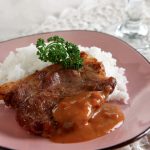 Pork Steak with Sauce Recipe
Posted in:
Recipe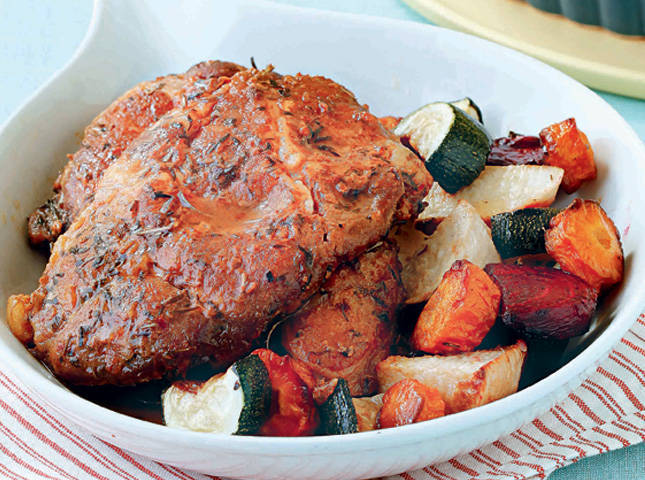 5 Herbed Pork Steaks With Roasted Vegetables Recipe
These pork steaks are marinated and baked with veggies. It's a great intro to the versatility and ease of cooking of the pork steak cut.